'When I read the play I end up in tears,'
Kim Hardwick informs me as we discuss her upcoming production of Tanya Ronder's Table, playing at the Seymour Centre later this month.
'It brings a whole heap of memories about your own family, your own relationships. Everybody is becoming much more in touch with their history and failings during rehearsals, understanding what family means and what the future holds for them.'
The play follows the Best family through six generations, starting in 1898 and ending in 2013, and tracks their lineage through the use of – you guessed it – a table.
For Hardwick, the director of this White Box Theatre production, the joy is working with the 9 actors who play the show's 26 characters.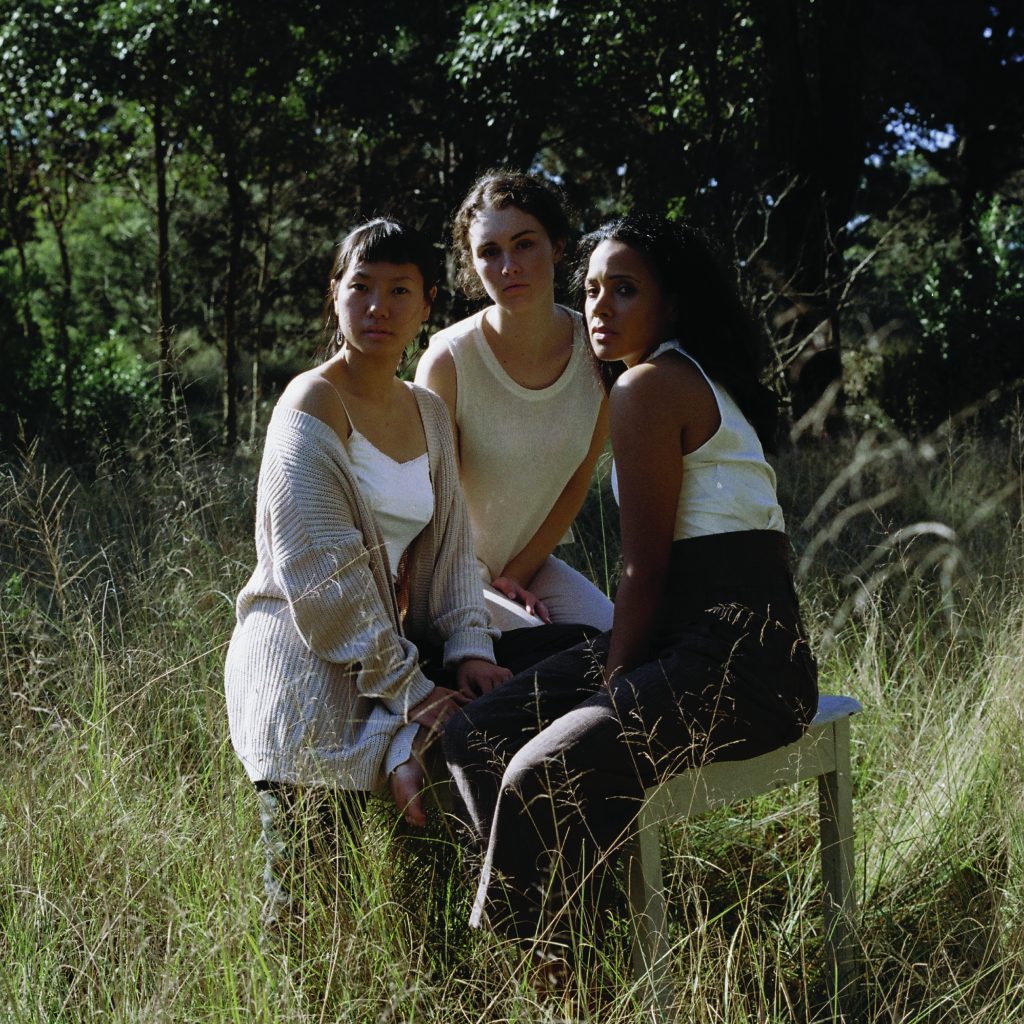 'Table is very much an actors piece and I love to see that kind of craft as a director; there are lots of other plays that require much more design-heavy solutions to their storytelling but I love the fact that I can work with my actors on this story and we can see with all of their exhilarating skill that story passed on to an audience.'
'The thing we all love with this ensemble motion that the play brings up is that we're all in it together and what one person does as an actor, storyteller or character has consequences for the next.'
Citing the need for her cast to have a 'versatile, flexible, playful demeanour', she references Julian Garner as an example of the challenges faced by the people she's directing.
'Some of the actors play 2 characters, others play 3. I think some [of them] are terrified; it's not a play where an actor will go off and put on a different costume and go back. All transformations happen on stage, and it really does come down to one's skill, tone of voice, physicality, understanding of their relationship to other characters and honouring Tanya Ronder's original text.'
'Julian Garner, one of the more senior members of the ensemble, plays both a character's 6-year-old self and 61-year-old self!'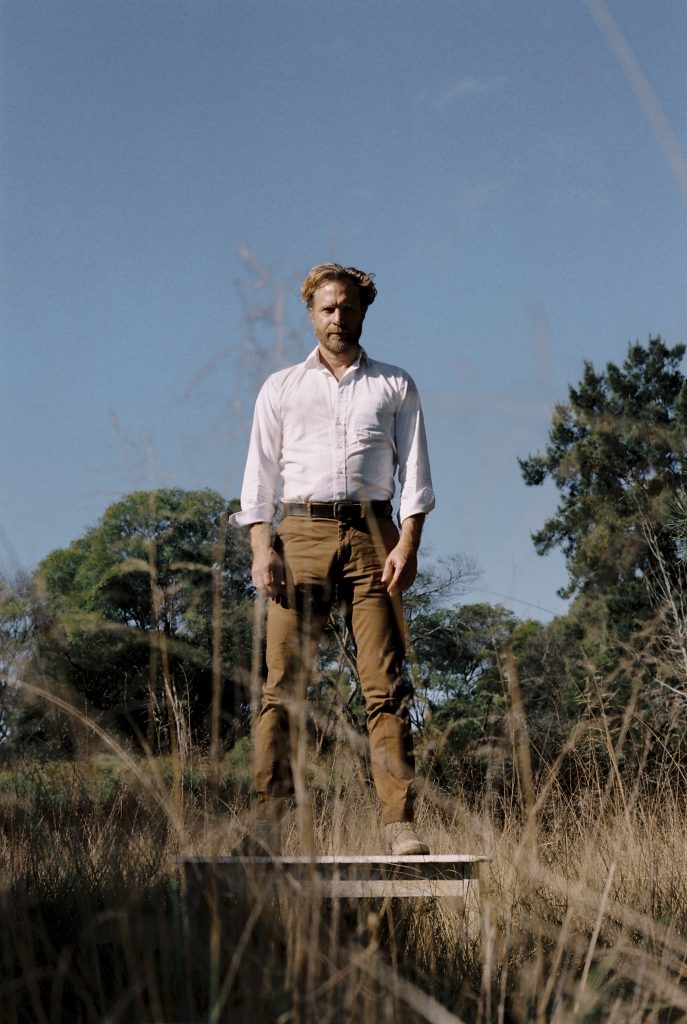 '[Another challenge has been] keeping track of everybody's history; given the play begins at the end of 1800s with David Best making the table as a wedding gift, and ending up in 2014 with his grand-grand-grand son and his son's adopted daughter, it's quite a feat to work out who any of the characters are at any one particular time. Asking questions like 'Where are we now? When are we? How old are we now?' has been a joyful [if confusing] thing.'
Though she notes that the production is not design-heavy, her creative team are still making important contributions.
'Nate Edmondson, our musical director, not only brings the play alive with songs and other musical material but has also been composing soundtracks for the play, integrating hymns and nursery rhymes to add another storytelling element to the play. He's done a beautiful job – it's amazing to hear 9 voices to take the roof off the Reginald [Theatre].'
'Isabel Hudson is our set and costume designer and has organised a custom-built table for the play. There's some little tricks to it (which I won't go in to now) that people will see.'
'Martin Kinnane is responsible for lighting and, inspired by The Crucible, has experimented with notions of dark and shade in lighting to identify things that are shown to, willing to be shared with, or hidden from past generations.'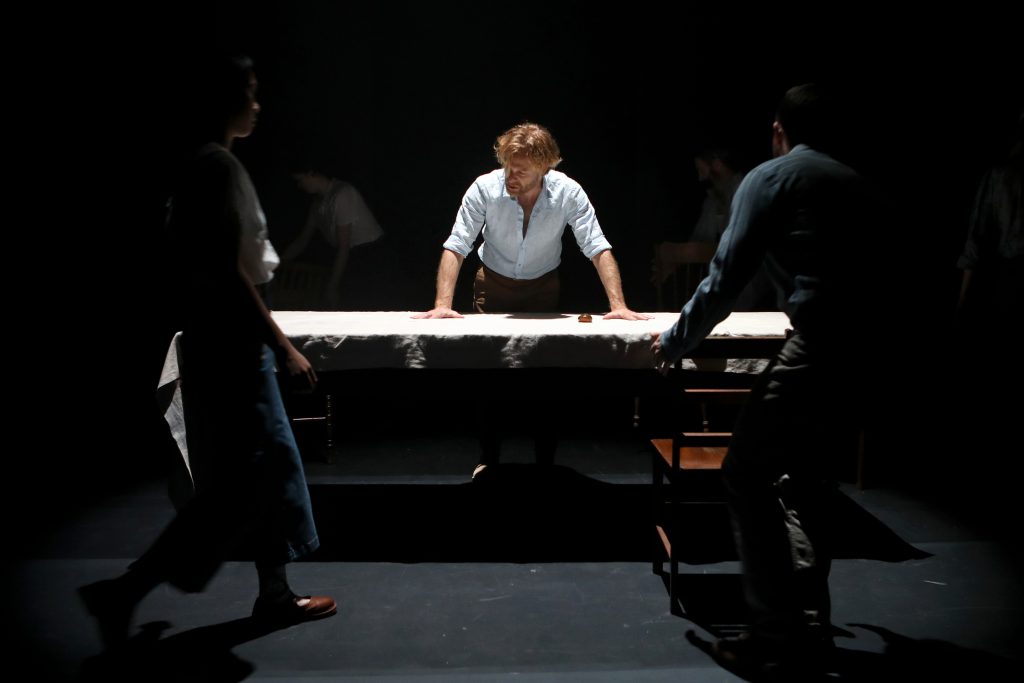 Ultimately, she hopes that the intimacy of the Reginald Theatre allows her audience to get a sense of the scale of the play's timeframe and get close enough to the actors to be with them 'where they are,' bringing about both excitement and an understanding of their own past.
'From a pleasure point of view, the notion that they've sat through these six generations of storytelling with the subtleties of the lighting, costuming and colour palette decisions should allow them to come away with a sense of exhilaration by the end of the play.'
'By the line 'I'm all for the love of the father', audiences will go away thinking about their own history, how they want to affect the world, and how they treat the people that are dearest to them.'
Table opens at the Seymour Centre on 30 July and runs until 17 August.