'I think we learn a lot from looking at other human beings and how they react,'
Meredith Jacobs tells me, discussing her vision for Castle Hill Players' upcoming production of Biloxi Blues. The second part of Neil Simon's classic Eugene trilogy, succeeding Brighton Beach Memoirs but preceding Broadway Bound, the play is set during World War II and focuses on a platoon of young men undergoing 10 weeks of basic military training in the town of Biloxi, Mississippi.
'It's a coming of age story,' Jacobs describes.
'It looks at being human, human frailties and eccentricities, but also when the chips are down, we find each other and support each other when we need to.'
'We've got a platoon of young men, a crazy drill sergeant, a prostitute we lose our virginity to, and the ideal girl we fall in love with. It's so funny, but also heartbreaking – the punch it can pack when it stops being funny [is strong].'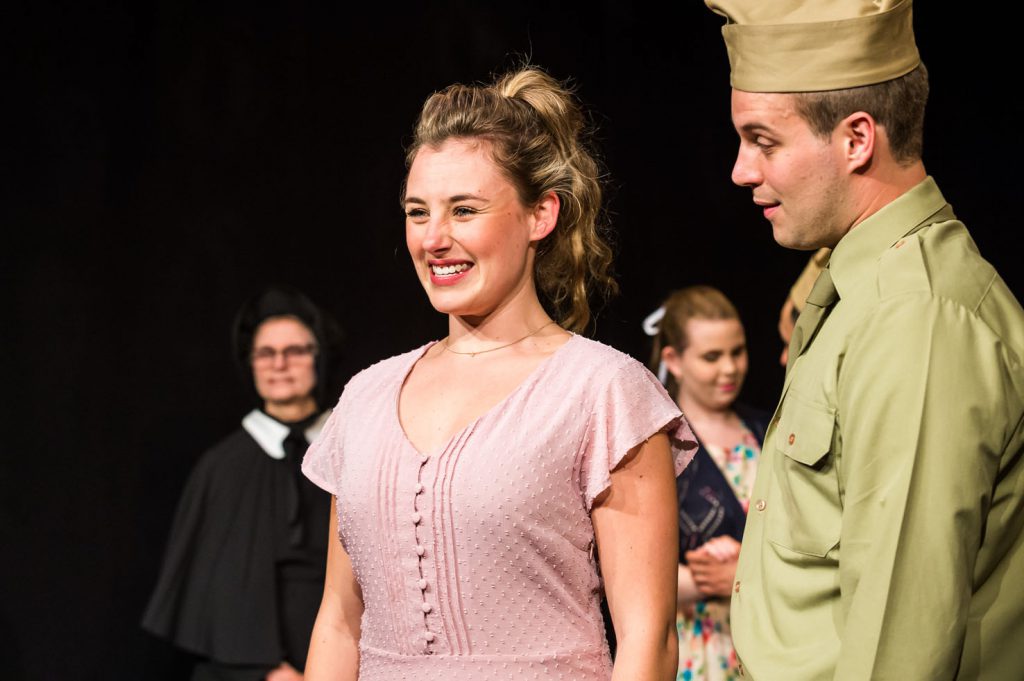 The actors playing these young men, she says, have had their work cut out for them.
'The biggest challenge for [the cast] has been connecting back to what it's like to be 18-25 years old; all actors are older than the parts they are playing. [They all] bring maturity, meaning they can cope with everything, but they must remember they are 18. The wonderful exuberance of youth – thinking you are bulletproof and know everything – is something you have to tap back in to when you're older.'
'Also, for all but one in the platoon, a lot of push-ups to get in shape!'
'Nothing unreasonably accessible though.'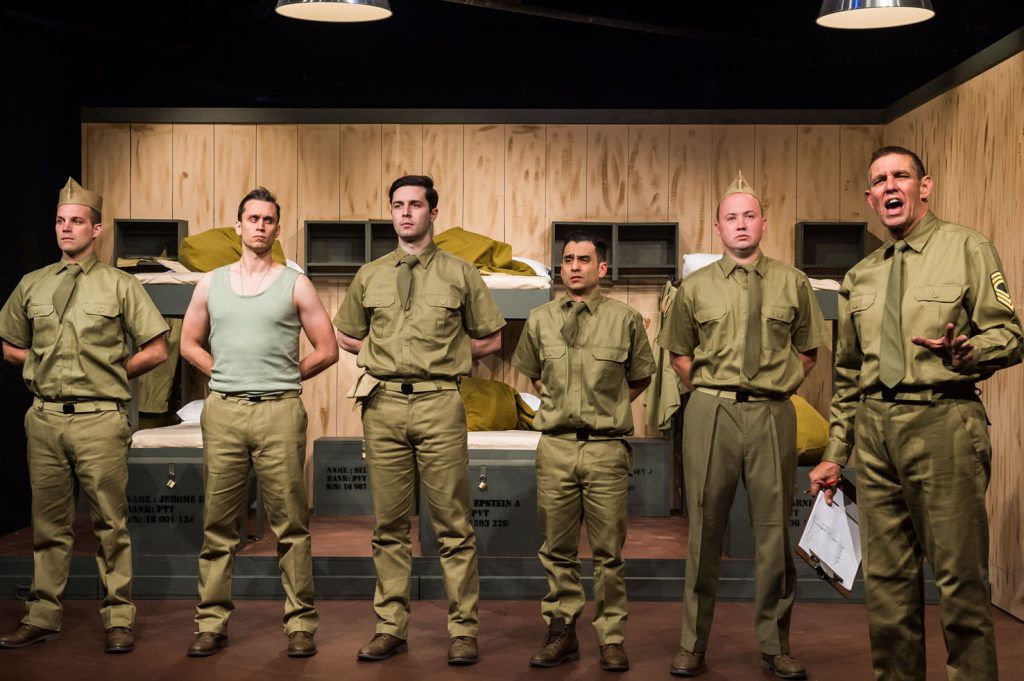 It is such accessibility that Jacobs, a highly-experienced community theatre director, also uses to lead her creative team.
'I've created an organic [development] process where I'm always open to ideas.'
'A great example of that is a scene featuring a USO dance. My prompt happened to be a dancer/choreographer, my cast were able to handle their choreography, and now we have this dance sequence which involves almost all of them!'
Jacobs assures me, however, that she will stay true to Simon's semi-autobiographical script.
'[Given his death] it's definitely at the forefront of my mind that I have to be true to the text and the story because it's his story – it's his life.'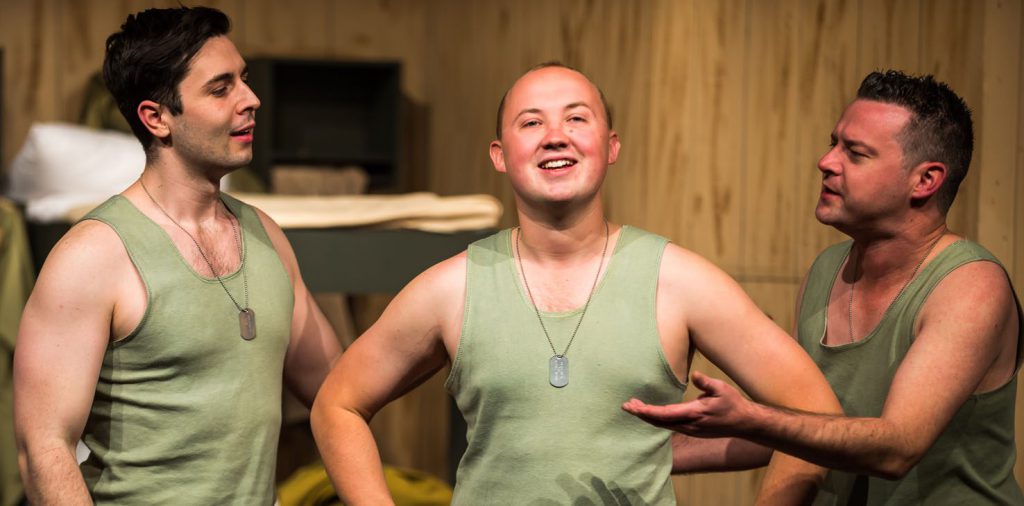 'I would never toy with the text – Simon is a far better playwright than I'll ever be – but when I re-read it, I was gobsmacked at how relevant it is. Eugene [a character in the show who represents Simon], wanting to be a writer, learns the lesson that once something is in print people will believe it. Whilst the medium of print is different now, when people like Trump put something on Twitter people will believe it. There are plenty of people, particularly younger generations, who believe Instagram to be real. All those filters make people think that's what that place really looks like.'
Thematically, she hopes her production bursts that bubble.
'Just because it's written down doesn't make it true; war is never a good thing.'
Alternatively, she just hopes her audience enjoys themselves.
'There's a great deal of humour, a little bit of romance, and an awesome set. This is a pretty epic set; there's a number of theatrical trucks and a whole lot of other moving parts, meaning the audience isn't stuck in one space for the whole night. It makes for a dynamic play.'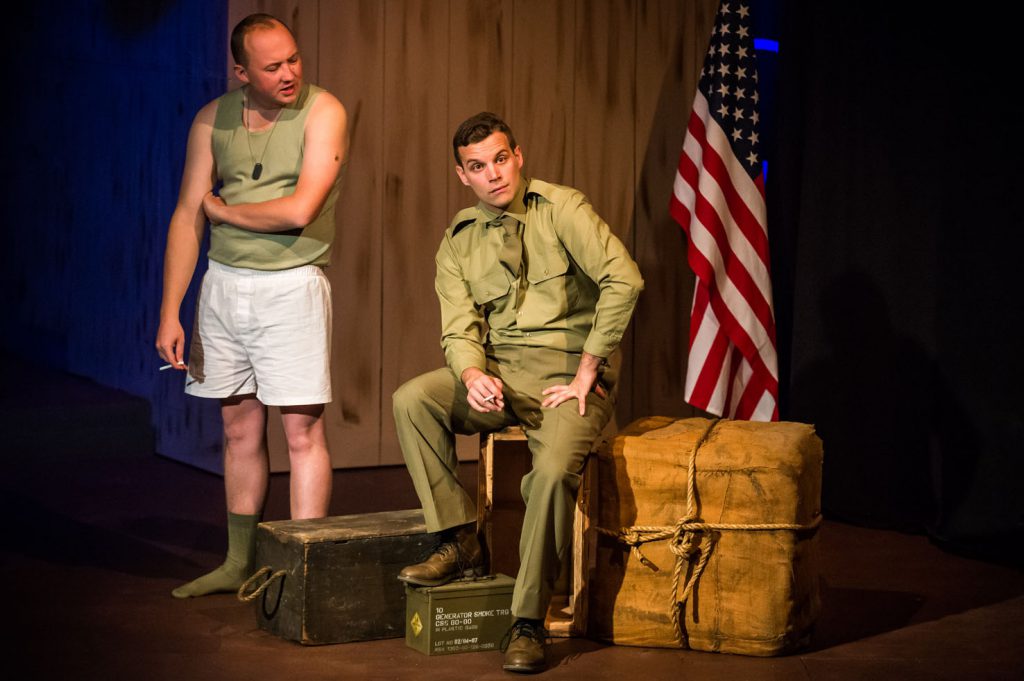 'Anybody coming will have a really entertaining evening.'
Biloxi Blues plays at the Pavilion Theatre in Castle Hill from 26 July until 17 August.