Billed as "theatre for the Tik-Tok generation", Scenes From the Climate Era has something worthwhile to offer – even for those without a limited Gen-Z attention span.
Ask anyone of my generation what their most significant concerns are, and they'll likely cite the unaffordability of housing and climate change. Climate change is that big picture existential concern, which makes even housing affordability appear frivolous in comparison. Scenes From the Climate Era asks us to operate in the past, the present, and the future, reflect on why we are in this position, how it is affecting us, and to imagine a future not involving ourselves, but generations of Sydneysiders.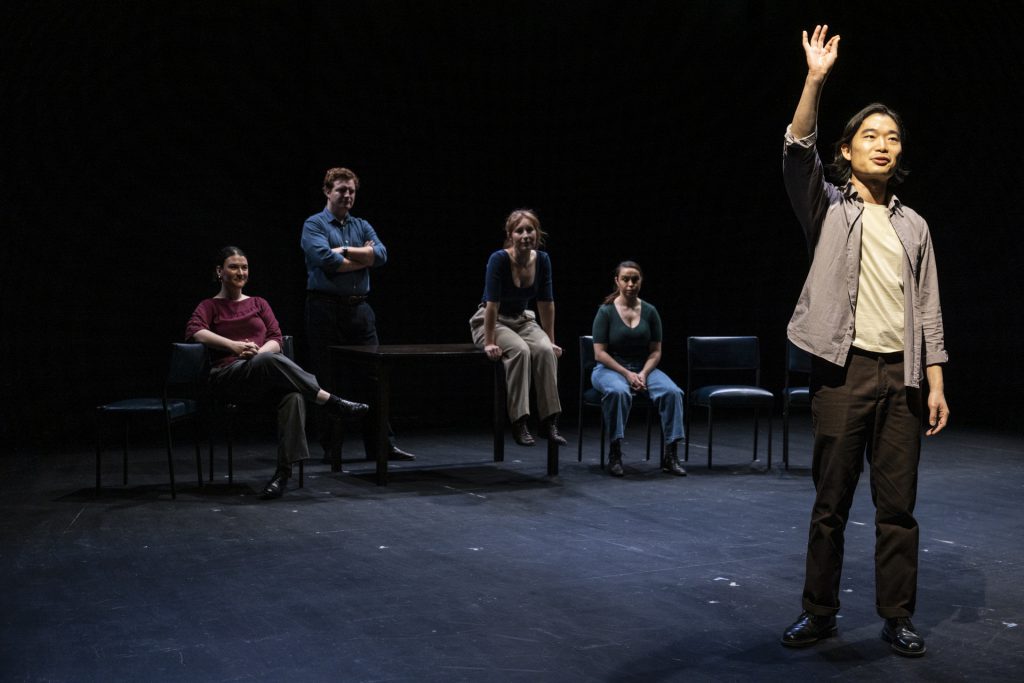 Scenes From the Climate Era is a dark existential comedy encompassing the past, present and future of climate change in Australia. A cast of five actors portray dozens of characters respectively in 50 separate small plays, each lasting on average for around 1 minute 30 seconds. The script by David Finnigan is excellent, swaying between being philosophical wry, hilarious, and tragic.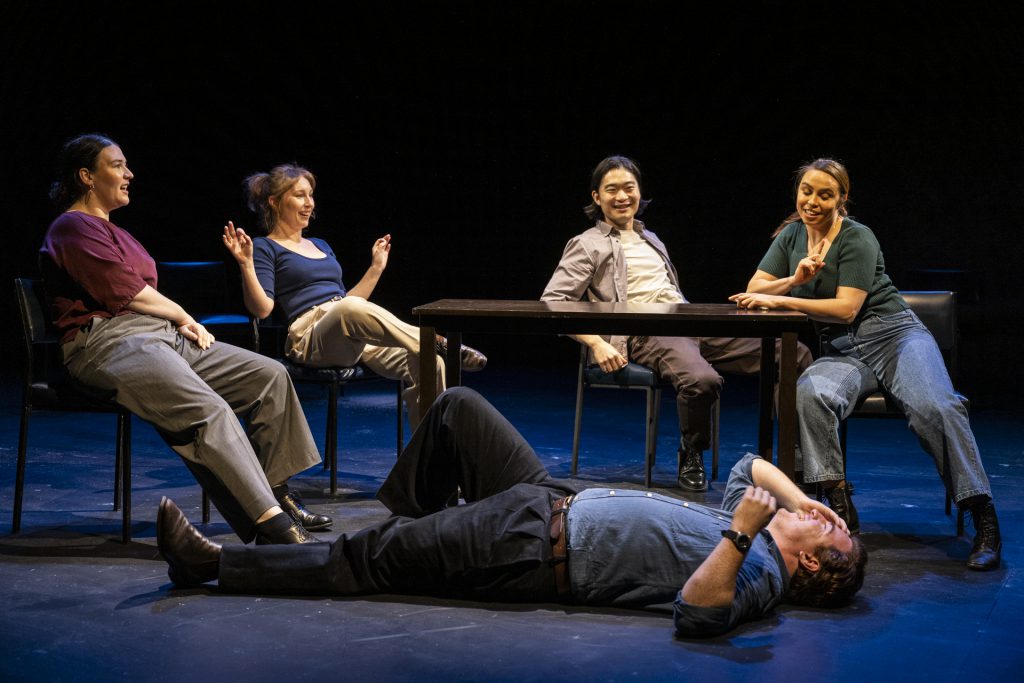 Despite the fragmented nature of different characters in different times there is a uniform experience, making explicit reference to the stages of climate grief. Here, as time goes on and the effects of climate change become more consequently tangible, characters move through a distinct grieving process. It is a finely drawn piece, casting bare the likely catastrophic effects of climate change on Sydney. And yet with an acceptance of change, a degree of peace finally settles upon humanity. The displayed stages of grieving are refreshing; they enliven different understandings which are inaccessible to us, making Scenes From the Climate Era a play with heartfelt humanity and authenticity.
The stage was beautifully pared back using strategic lighting and a few select props (Nick Schlieper).This allowed the audience to focus in on the characters and their stories to great effect. It was well cast, with heavy demands to perform so many characters in a short 80-minute play. Particular note ought to be given to Harriet Gordon-Anderson and Charles Wu, who provided excellent depth and breadth to their character performances, but every actor felt alive in each of their characters – crucial when their character is only active for 90 seconds. Also, kudos to the cast for their nightclub scene. Rarely have I seen such a convincing dance sequence in theatre!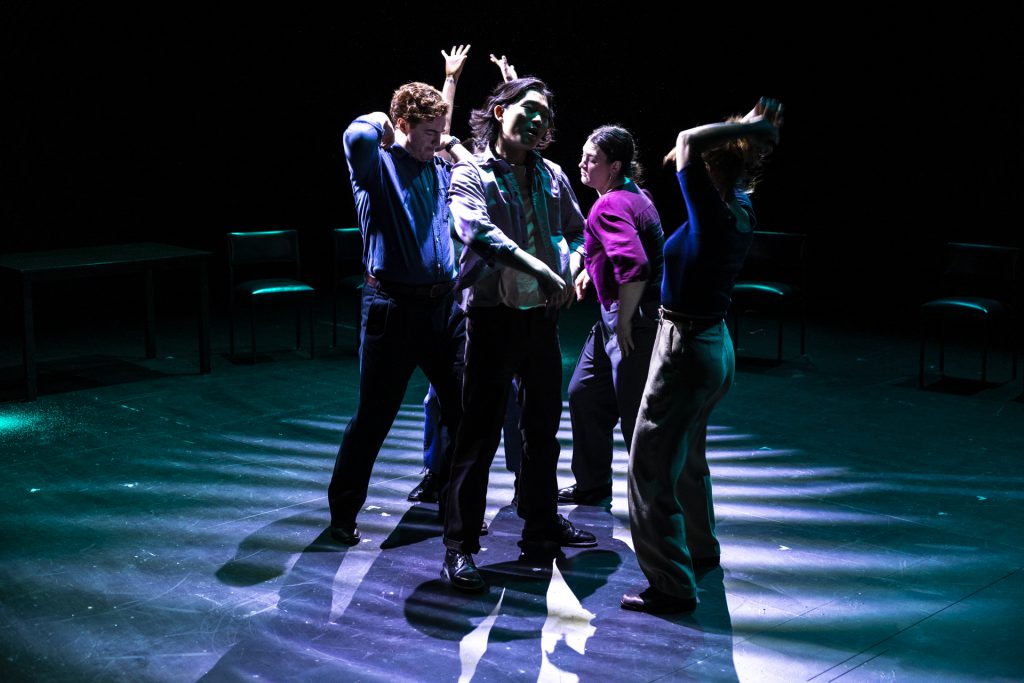 Take it from a Gen-Zer – a play for the Tik-Tok generation, even with the serious subject matter, had the potential to come off as superficial and cheap. Thanks to the wonderful directorship of Carissa Licciardello and sharp writing of David Finnigan, Scenes From the Climate Era harnessed the best of my short attention span and was able to draw out a truth that a more typical play would have struggled to tell.