'It means the small details,'
Claudia Osborne says matter-of-factly, before I've even asked my first question. She knew I was going to inquire into the name of her company, kleine feinheiten, and where I might have seen them. The answer to the second part of that question? At two years old and with just one Sydney Fringe Festival production under its belt, not a whole lot of places.
'I took a year-long hiatus to complete my Masters of Directing at NIDA, where I met Mikala [Westall],' she explains, referencing her co-director on their newest project The Lady or The Tiger, premiering at Bondi Feast Tuesday 16 July.
Loosely inspired by the Frank Stockton short story of the same name, the two detail how their work brings the 1890s classic to the modern day.
'The original story concerns a semi-barbaric king who creates an arena for those who have are allleged to have committed crimes. The person accused is brought into the arena and is asked to pick one of two doors as everyone in the kingdom is forced to watch. One door has a tiger behind it, and if they pick it they are immediately guilty. The other has a beautiful woman behind it; if they pick that door they are innocent and they get to marry that woman.'
'The criminal in Stockon's story is a man in a relationship with the princess of this king, despite being several social classes beneath her. Whilst on trial for this crime, the princess uses her powers to find out what is behind each door; she can point him in the direction of the tiger, or another beautiful woman whom she thinks the man is also infatuated with. When he asks her for help, she obliges, but before it is revealed what is behind that door, the story cuts.'
'The way that we've approached this story is rather than re-telling it, we've taken it as an inspiration and then worked through our rehearsal period to de-construct the ideas in the story. Looking at the arena, where there is an audience that is coming to watch either a grizzly murder or a hilarious marriage, it's reminiscent of Married At First Sight or a True Crime production, where television and entertainment seems to be a way for us to watch other people in other uncomfortable situations and love it. Another way we're planning to modernise it is by analysing spoiler culture – the fear of being told the ending of something – and the need to put spoiler alerts on everything.'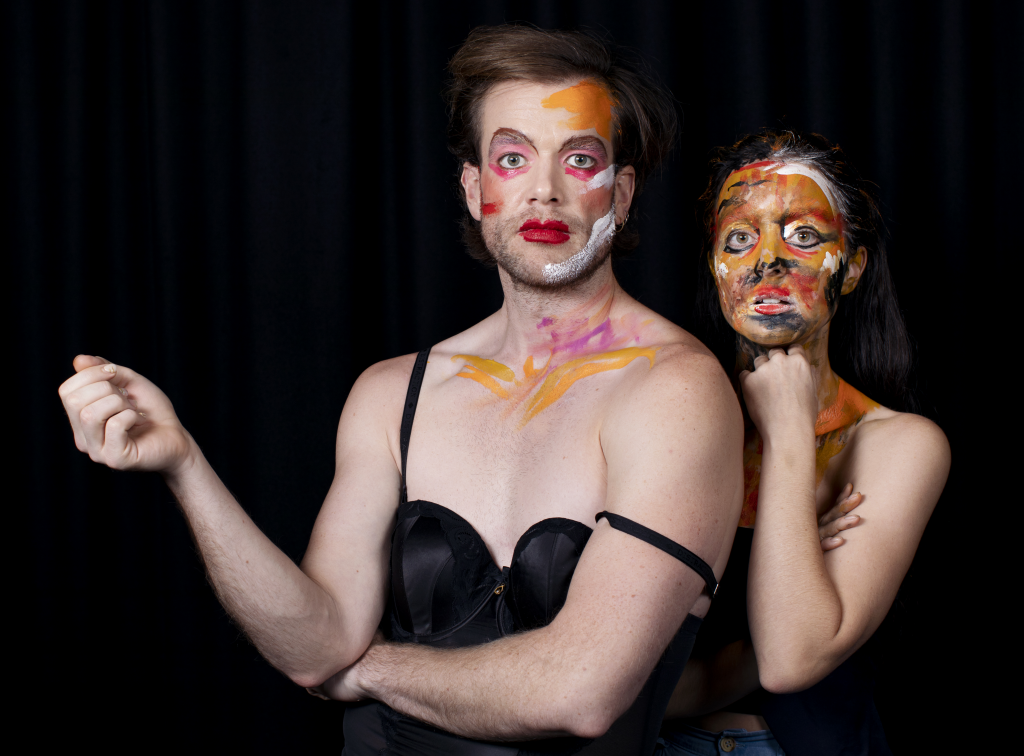 Such modernisation is not just thematic; when asked how they would classify the work, Westall and Osborne find no help with the constraints of contemporary theatre.
'We define this as a 'fracturing of live performance',' Westall says.
'It's a combination of long-form improv, movement, and excerpts of conversations that came out of long discussions and meditations on this text. Verbatim, sound text, fractures of very recognisable things from popular culture and a little bit of video are also present,' Osborne adds.
Such freedom, they say, makes the show a perfect fit for Bondi Feast.
'You have a chance to respond in a very free way to the festival and to the landscape,' Osborne says.
'The way that they use the pavilion space, having a whole bunch of places in the building, they [Phil Spencer and Rachel Chant, festival directors] are interested in people responding to that space and finding what they want.'
'We're using a stage that hasn't been used at Bondi Feast before, activating a space that is a yard but is essentially the amphitheatre by the Pavilion,' Westall concludes, referring to the open space beside the Feast's main building where The Lady or the Tiger will be performed.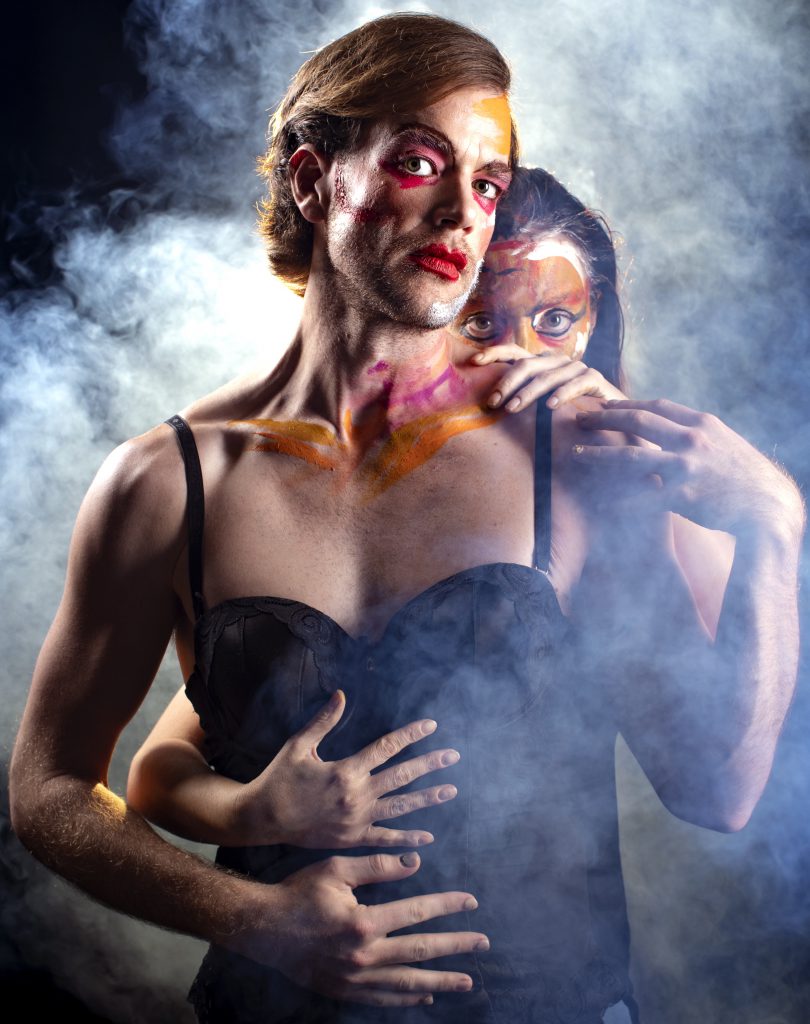 The beauty of the show, they believe, is the collaboration that has underpinned each of its elements.
'It's been an incredibly collaborative process, where we've each brought in different ideas and each night we've rehearsed and talked and talked until we're ready,' performer Eliza Scott tells me.
'There is something [great] about shaking up that traditional triangle of power that exists in the traditional rehearsal room and turning that into another shape. It's a little bit where we're sort of moving towards socially and politically. We are interested in new power structures and dynamics that are about changing the experience you have when you take in a piece of art,' adds performer Adriane Daff.
Ultimately, it is the idea of division that they hope audiences will take with them from this production.
'A lot of the research we've been doing about the intersection between what has been deemed high and low art and this idea that there even is low art has fascinated us. What is it that divides people? We're interested to see how the divide will occur based on how we play around with that idea.'
Westall hopes for something a little less complicated.
'We hope they take away a good time and the natural oxytocin that you get from listening to a good story.'
The Lady or the Tiger plays as part of the Bondi Feast from 16-20 July.