Acting excellence almost evades arid ending.
This year, New Theatre brings American play Angry Fags to its Mardi Gras celebration – a satirical black comedy that mixes politics with violence.
A humorous play with surprisingly impressive depth, Angry Fags makes a thoughtful comment on the nature of its influences. Undoubtedly, it leaves you satisfied – before it keeps going for another forty-five minutes, unraveling an otherwise well-rounded play with its tonally dissonant finale.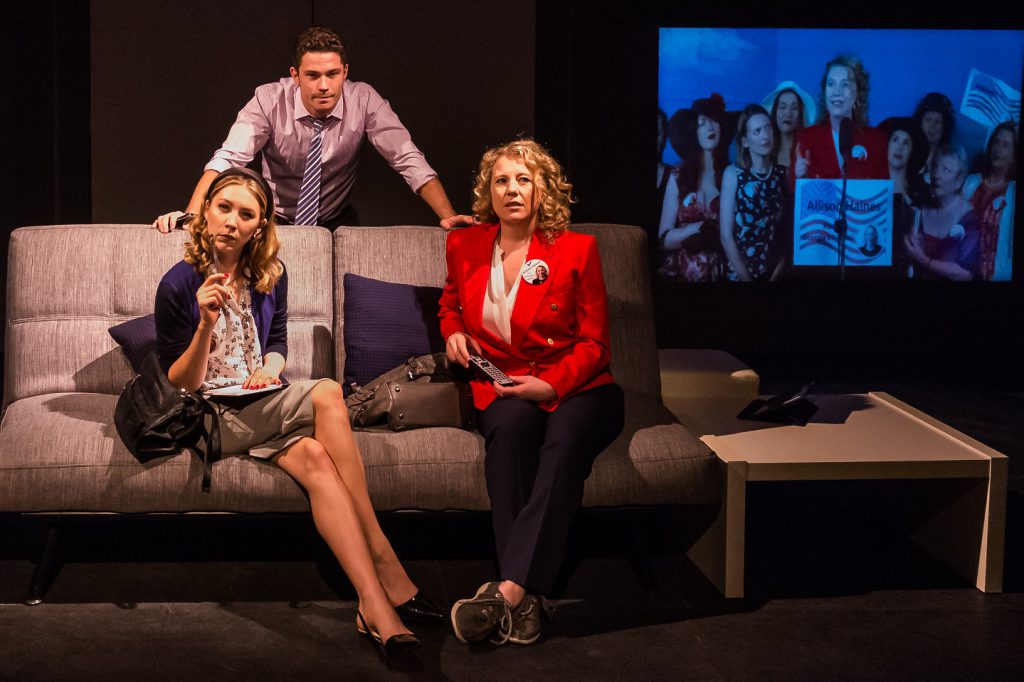 When speechwriter Bennett's (Brynn Antony) ex-boyfriend is gay-bashed in the midst of Georgia's contentious state election, he and his roommate Cooper (Lachie Pringle) begin to contemplate the stakes and sacrifices that drive every protest and revolution.
While Angry Fags is set in the southern US city of Atlanta, Georgia, and hence draws its context from the American political environment, playwright Topher Payne doesn't isolate his Australian viewer base.
Primarily focusing on wider issues and dynamics within Western LGBT communities, Payne's characters are complex and varied, and director Mark G Nagle and his crew step up to the challenge, resulting in a motivated cast so realistic that they almost feel familiar.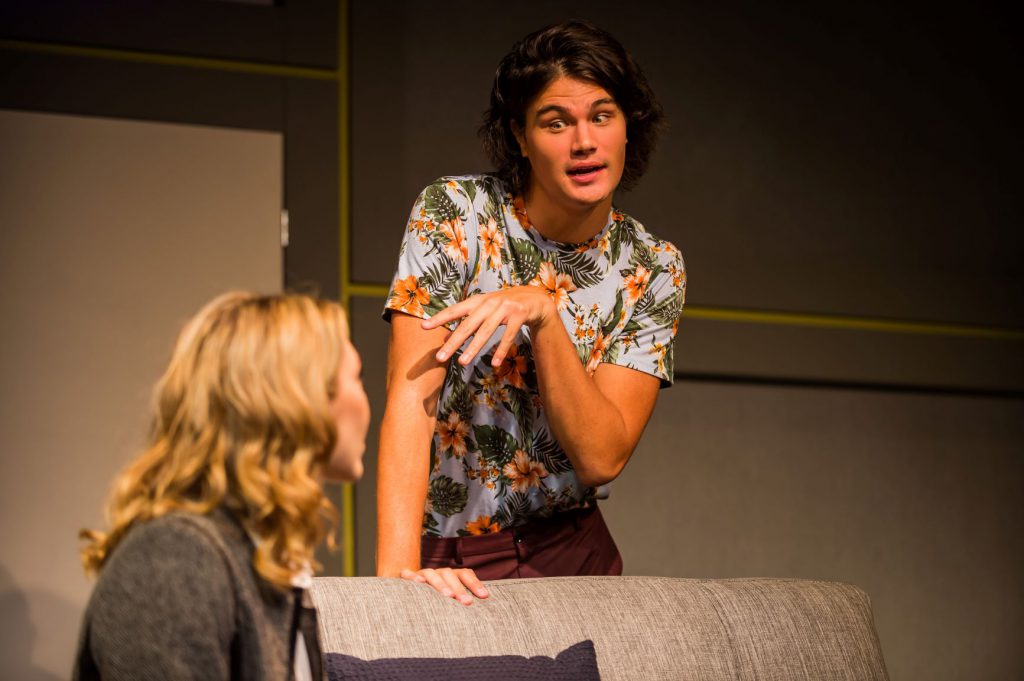 Part of what makes Angry Fags' start so enjoyable is Nagle's attention to detail. Mock news reels and interviews alongside thoughtful costume design by Bobbi Rickards elevate the production's already solid foundation. Combined with commendable performances by Pringle, Phoebe Fuller (as Kimberly) and Tom Wilson (as Adam), Angry Fags establishes a masterful balance between parody and social commentary.
Of course, this is before its end abruptly takes a dive off the deep end that leaves the audience struggling to catch up.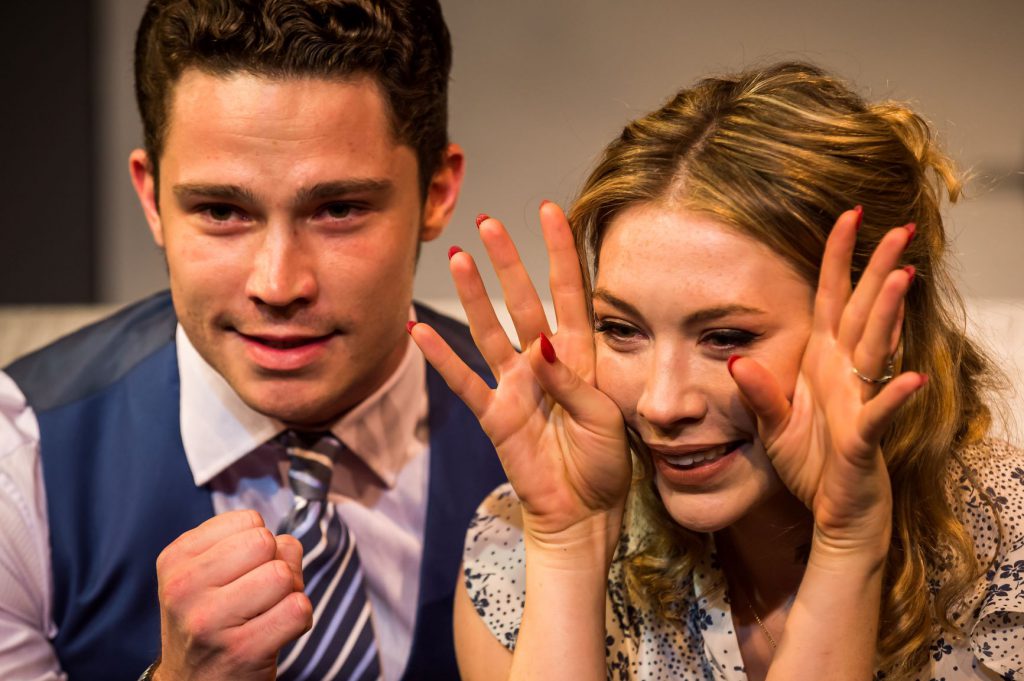 The tonal shift to soap opera-esque plot developments undermines the established humanity of the cast, shafting an intriguing study of power and self-interest in favour of unexpected twists and cheap betrayals.
Such a disappointing finale is only salvaged by the maintained strength of the actors, who make the best out of the overdramatic writing.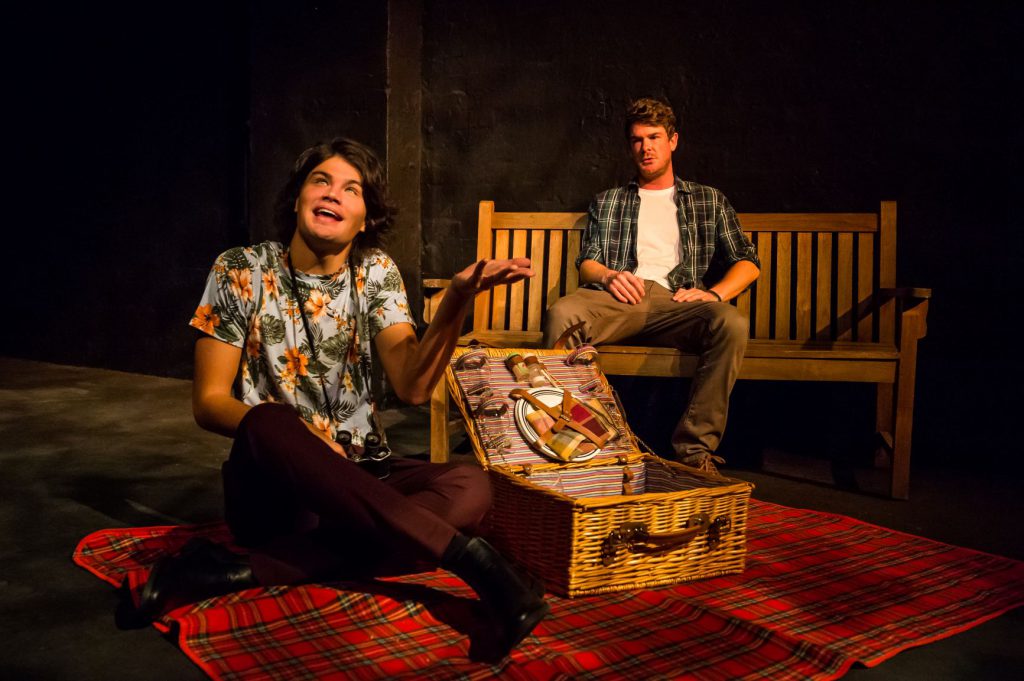 Ultimately, while Angry Fags suffers from an unfortunate latter half that really makes you feel the three hours the play continues for, it still presents an important conversation for viewers. Despite one's position in (or outside) the LGBT community, this show is genuinely entertaining. Though Payne seems to know how to write everything except a good ending, I understand – I too struggle with ending my reviews.