The cameras are always watching, and so will you.
Shopfront Arts Co-op is currently under reconstruction, if you didn't know. From Carlton Parade, the building looks derelict and uninhabited.
Turn the corner down High Street, however, and you'll find an open doorway beneath the scaffolding, taking you onto a blackbox stage and into a world that was highly constructed, brightly inviting, and full of life:
Cassie Hamilton's Playing Face.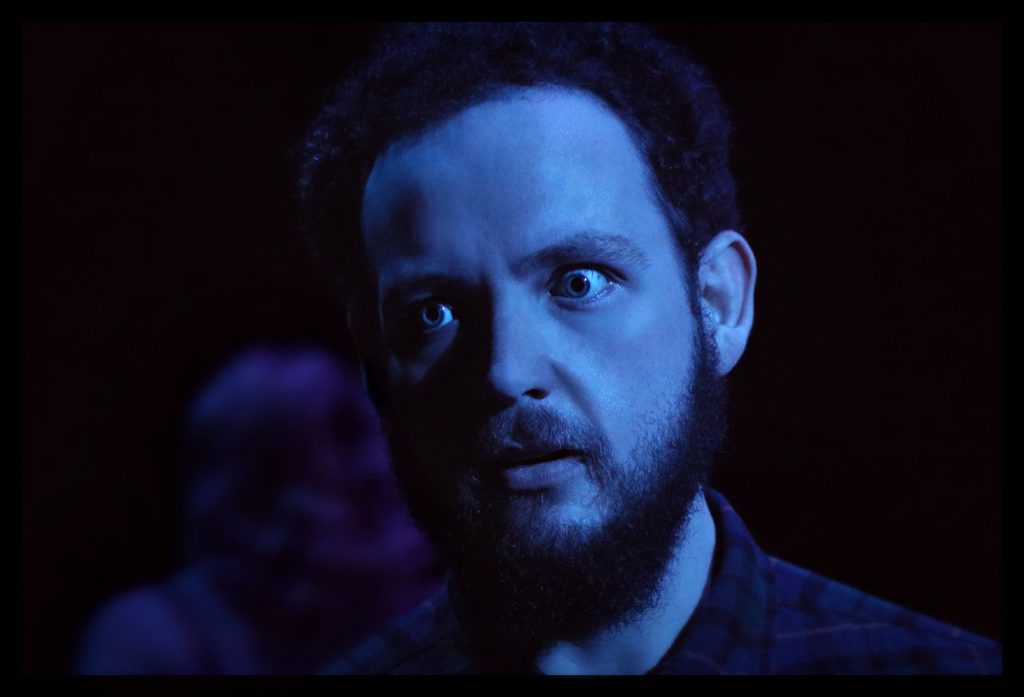 Hamilton's play follows the real and 'reality show' lives of the Kings, a seemingly happy married couple who invite celebrity guests into their mansion for three days and where 'the cameras are always watching'.
Rather ingeniously, the performance utilises film to fill in backstory, explore different rooms in the mansion, and reinforce the 'viewed' experience of the characters.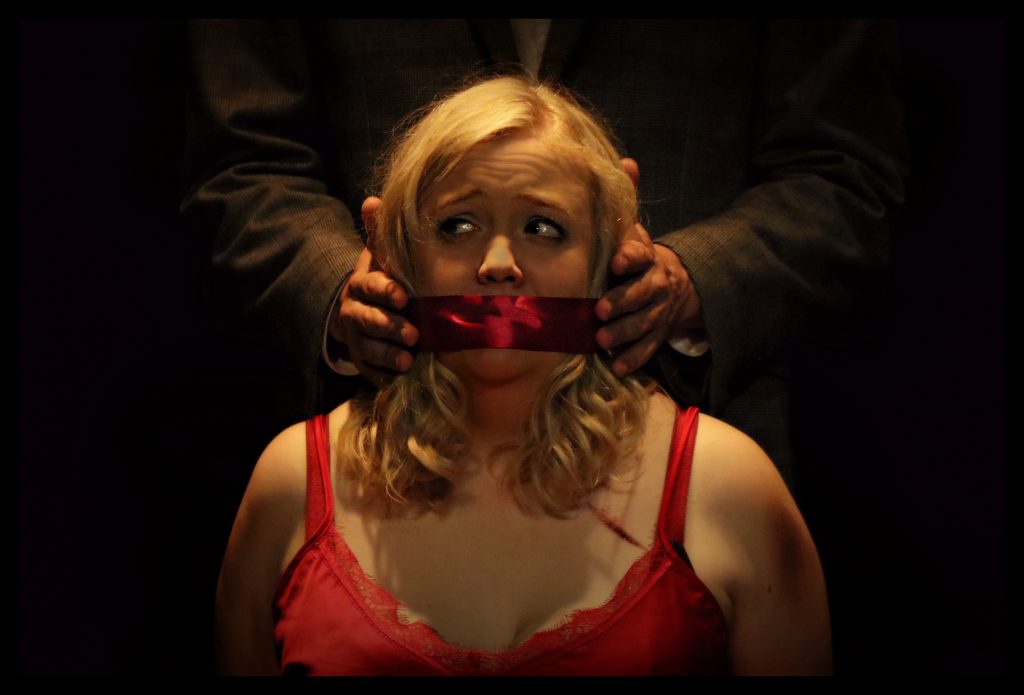 Resulting from this, as well as elements of mixed media, music, singing, and draped red velvet curtains reminiscent of a Baz Luhrmann film, there is also something very cabaret-esque about the play. But that feeling works for a play such as this; cabaret is a show that is aware of itself, and so is Playing Face.
Hamilton's script utilises stereotypical characters, each well defined and easily recognisable.
Mr Wilde (Carl Gregory) is the emotionally vulnerable and volatile artist.
Ms Young (Anna Lambert) is the seductive starlet.
Mr King (Harold Phipps) is the neatly dressed husband with a hidden secret, and Mrs King (Stephanie Priest) is the adoring wife, slowly learning that her life is not all she'd imagined it to be.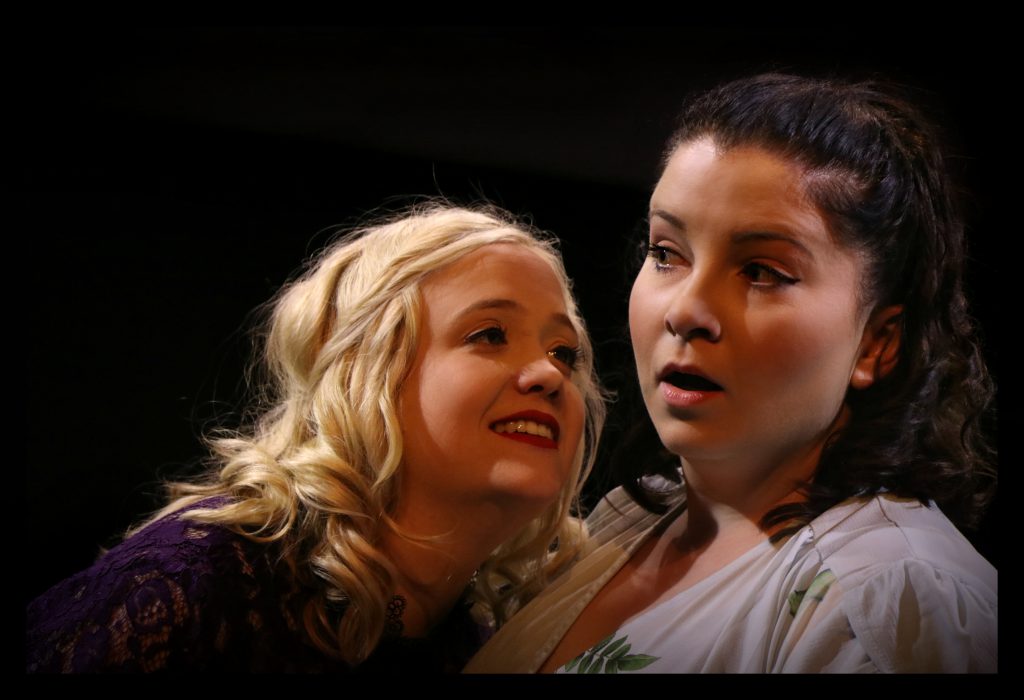 Hamilton (as both writer and director) uses these stereotypes to present a soft commentary on gender roles, social expectations, and how subverting the life expected of us can be both freeing and dangerous. There are only a few moments in the script where dialogue felt heavy or superfluous, and the performances were so engaging that this was easily forgiven.
All four actors are excellent in their roles, taking the stereotype of 'on-the-nose' to its edge but never falling over.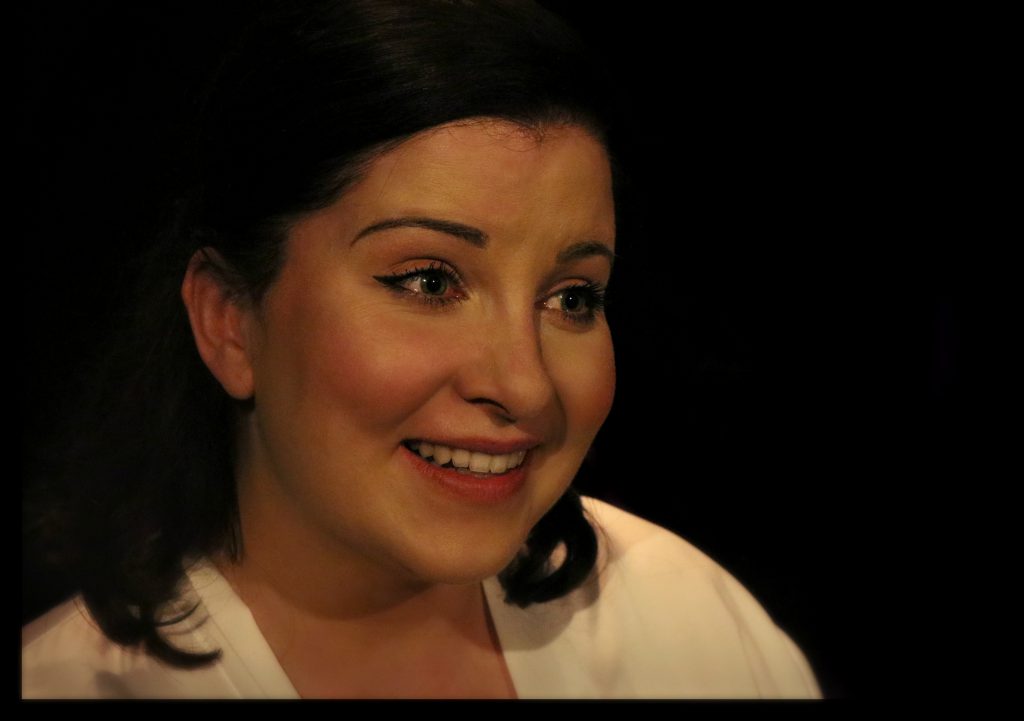 Priest in particular is delightful to watch, inspiring sympathy and strength as Mrs King. She steers a B-double truck of emotions with deft hands – you'll have to see the show to learn whether or not the vehicle becomes a wreck.
Lambert's vocals must also be commended; her voice is intimate and haunting alongside Hamilton's musical compositions. Gregory and Phipps round out the ensemble with opposing extremes of masculine experience, equal parts pitiful and terrifying to watch.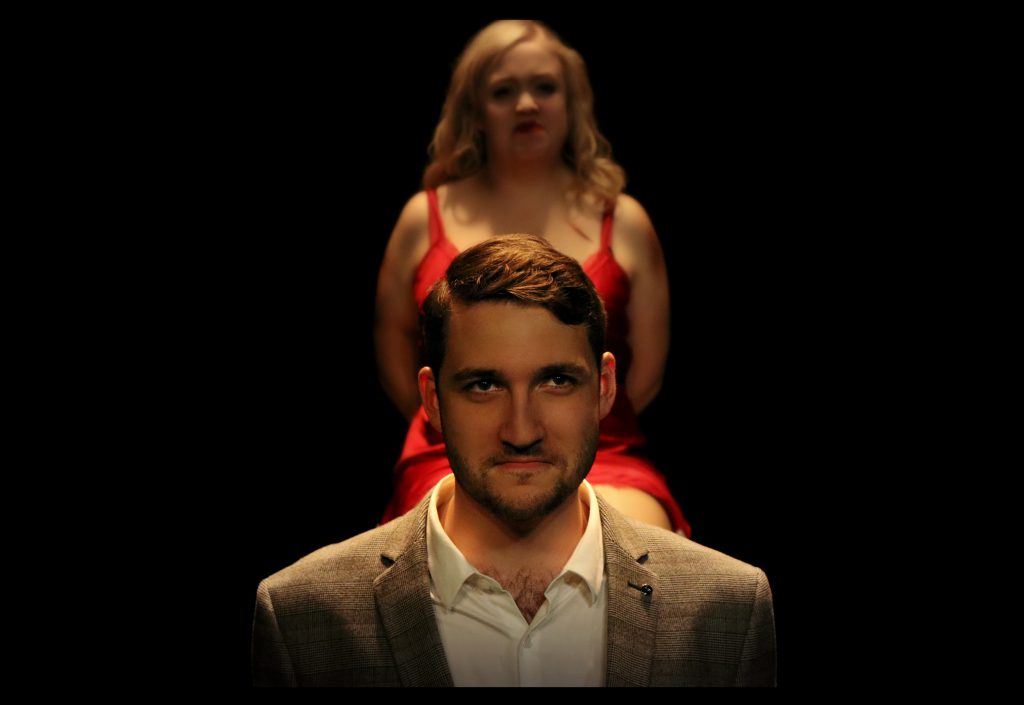 The stage and screen mediums are well blended and utilised, as is the live accompaniment by Kieran Norman. Lighting and Sound design (by Lyndon Buckley and Hamilton, respectively) serves the performance well; Buckley's bold use of colour is engaging, although sometimes ill-placed.
Playing Face has a lot to say, and says it with a gentle forcefulness that makes the minutes tick by with ease. It was a surprising pleasure to watch, and I'm excited to see what work Bearfoot Theatre next brings down from the Hunter region – keep an eye on them, these actors, this creative team, and Cassie Hamilton.