Louisa Collins: A Poison Crown kicks off season two of the acclaimed Deadhouse: Tales of Sydney Morgue.
Promising an immersive theatre experience, A Poison Crown is an excellent show which succeeds in being educating whilst also managing to be thoroughly entertaining.
The show, taking audiences through the crypt under St James's Church with 'nurse' (Kyla Ward) escorting, covers the story of the last woman to be hanged in NSW – Louisa Collins (Jacqui Robson).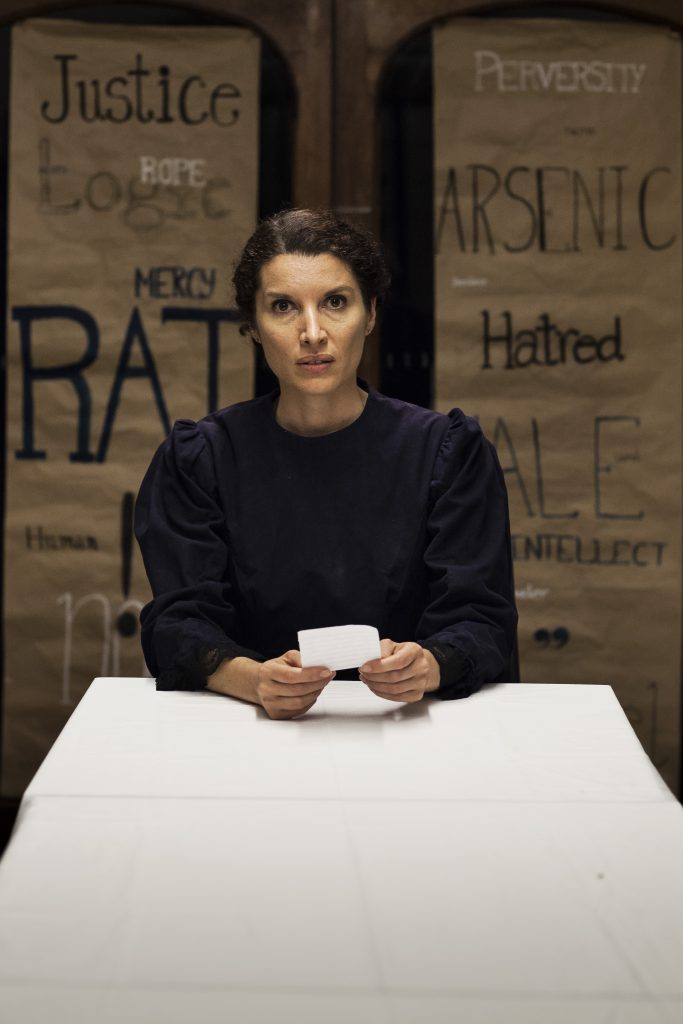 It begins almost like a murder-thriller of sorts – eerie undertones are magnified greatly by being in the crypt. However, the show quickly switches gears and thrusts the audience into its main attraction – a compelling courtroom drama played out in the (19th-century) Supreme Court of NSW.
The exhilarating back-and-forth between two barristers (played by Chris Miller and Steve Donelan) makes these scenes really stand out.
Miller, who played Louisa's defence barrister Mr Lusk, was particularly engaging, delivering his lines with overwhelming confidence and most definitely well-matched for the spirited character he portrays.
Donelan as the prosecutor shared great chemistry with Miller on-stage, with the two characters exchanging plenty of witty retorts and banterous back-and-forth comments.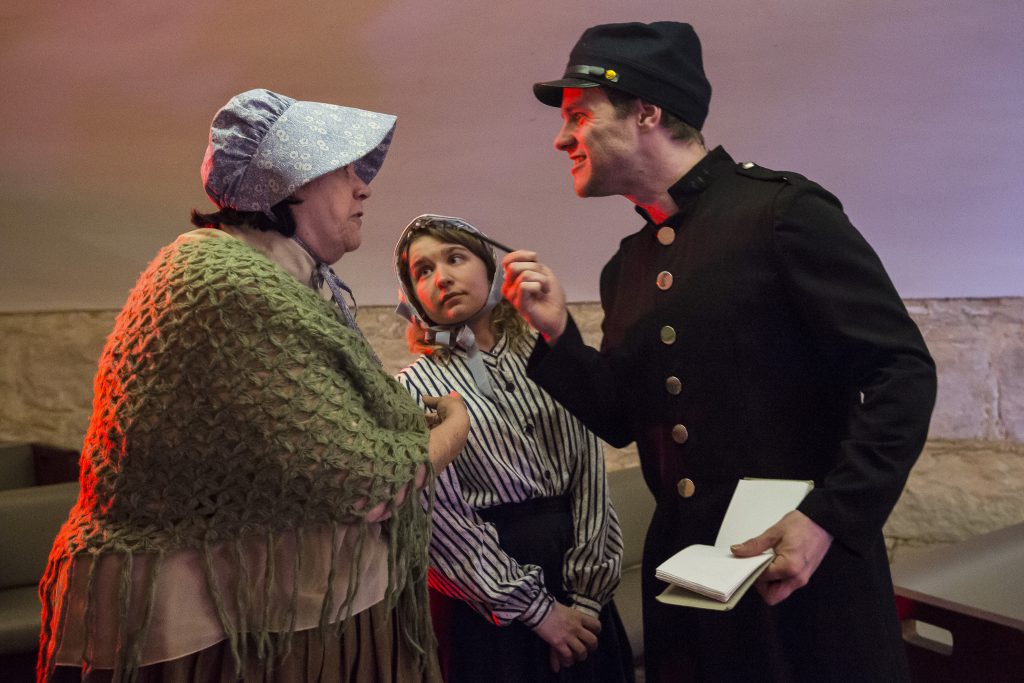 Ultimately, thanks to these two great actors and the excellent script, the show's court scenes (which take up the majority of the show) play out dramatically and entertainingly. The chemistry between these two later returns when we see the legislative battle between Lord Carrington and Sir Henry Parkes ensue.
Yet, one minor tarnish to the otherwise excellent trial scenes was the casting of Alexandra Smith as May – daughter of Louisa Collins and a witness in the trial.
Whilst Smith's facial features are youthful and her acting solid – she is quite clearly much older than the 10-year-old May which she attempts to portray – the effect of seeing someone around the age of 20 portray a 10-year-old resulted in a comical nuttiness which somewhat detracted from the immersive nature of the show.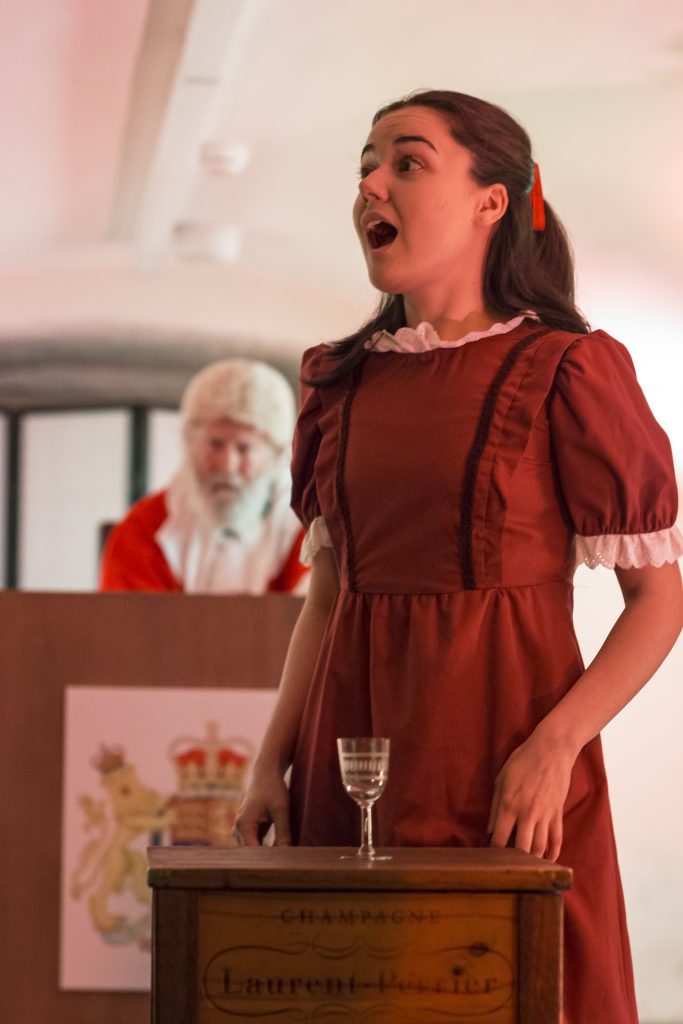 Additionally, A Poison Crown's inclusion of audience interaction (bar their use of space) sometimes feels like an afterthought.
Most blatantly, the audience experiences interactivity in the form of walking around the crypt. Over the course of the play, audiences are escorted to a few different scenes around the crypt – all of which are fairly simple in their presentation but are believable and further reinforce the immersive feel of the play.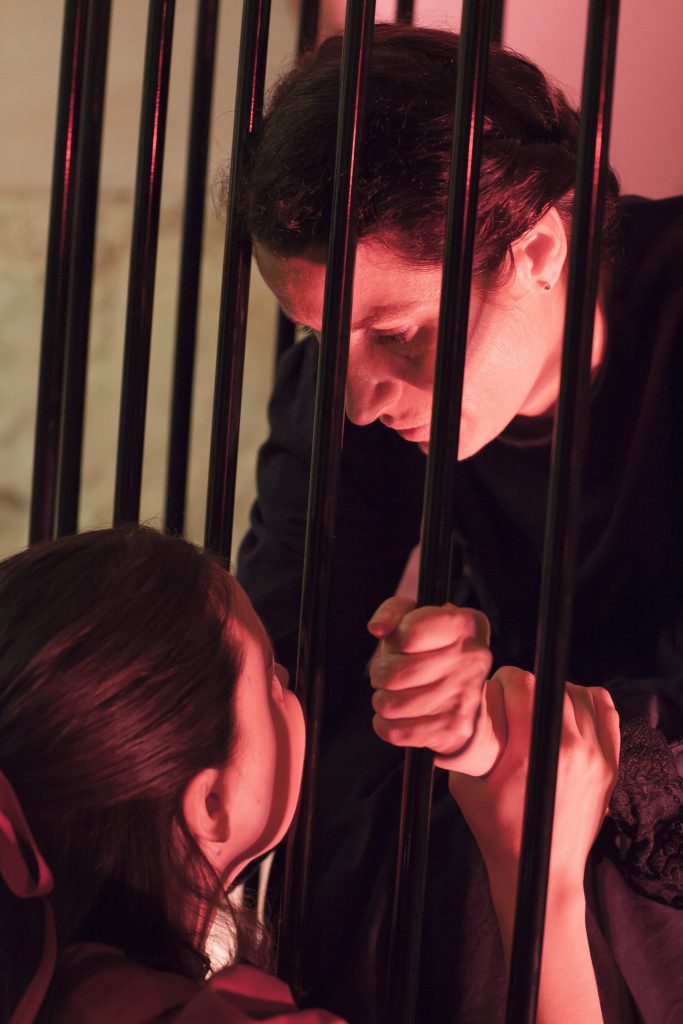 There is also a little bit of interaction is experienced in the courtroom stage where the audience 'play' a jury – which is to say one individual is given a script to read out containing the judgment entered against Louisa Collins.
The only other interaction present was when Constable Jeffes (Shaun Foley) approached two or three audience members to ask for their names – with largely inconsequential effects. It's not that these elements are bad but rather few and far between, making them feel diluted and forced.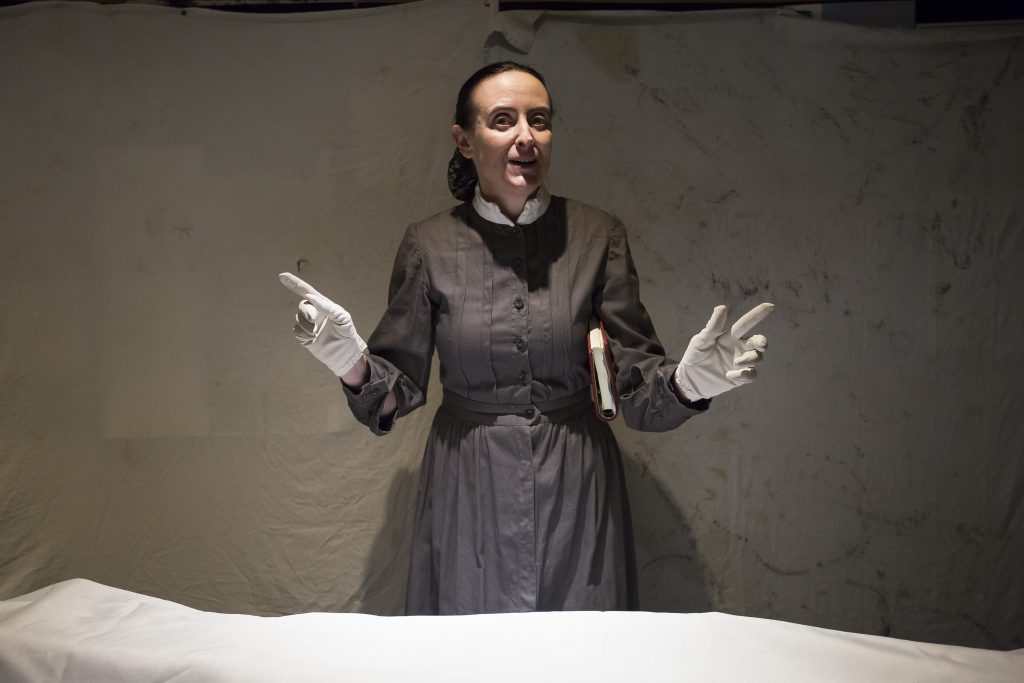 Louisa Collins: A Poision Crown is clearly a solid show and a great addition to Deadhouse. However, one will note that this show costs more than $1 per minute of showtime – and as such, despite its successes, it is hard to justify seeing it rather than watching a courtroom drama on Netflix.