Darwin's Reptilia, written by Charlie Falkner and produced by JackRabbit Productions, is the final show in 25A's 2023 season. Directed by Samantha Young and pitching itself as "an exploration of human instinct and impulse in an increasingly chaotic world", the show offers solid moments of comic charm and entertaining drama. Yet, though all the elements for a good play are in place, the use of clichéd character tropes and a somewhat incohesive narrative mean there is more to be desired.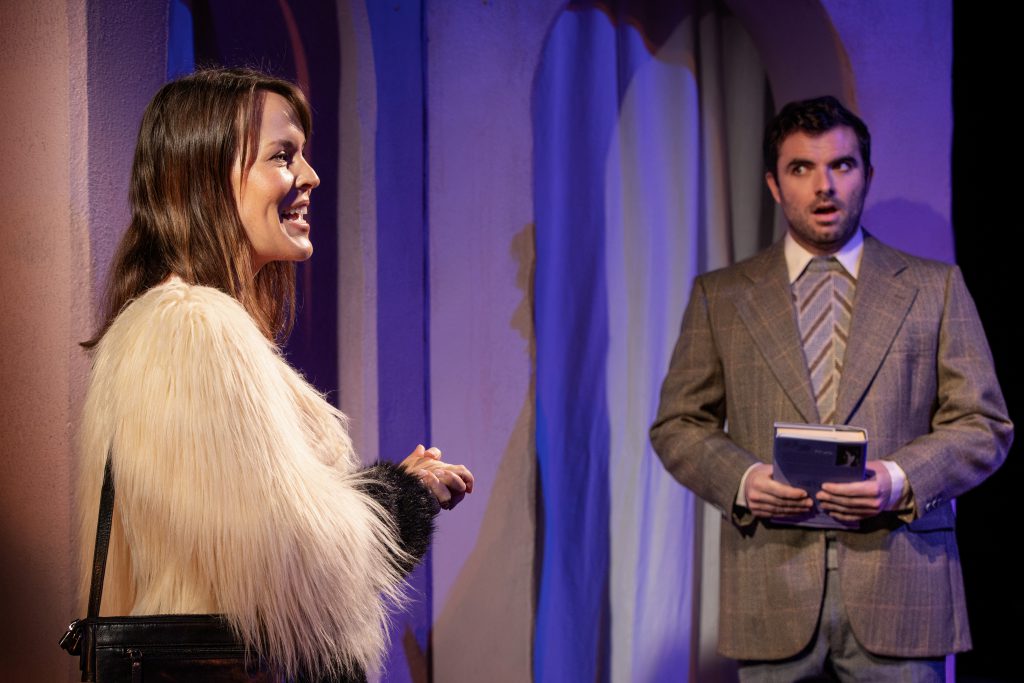 The premise of Darwin's Reptilia is a curious one. After hearing of her mother's death, New York socialite and book author Renata (Ainslie McGlynn) drags her husband Declan (Danny Ball) and daughter Lily to Darwin, where her late mother was based. Their arrival coincides with a crocodile infestation that locks the whole city down. Consequently stuck in a motel run by Bobbi (Leilani Lau) and Ren's half-sister Flick (Zoe Jensen), the quartet must find a way to wait out this impasse. John (Mathew Lee), a devout fan of Renata's book, later joins this monotonous wait.
Darwin's Reptilia is a character-driven play, and relies heavily on its cast to keep audiences engaged. For the most part, this cast is sound. McGlynn works hard to capture Renata's obnoxious, conniving personality, bringing a required unpleasantness to the show. Jensen does well to portray the opposite of this through Flick, with her warmth and lack of grace being a nice counter to Renata. Lau also has her brief moments as Bobbi, but of particular note are Ball and Lee – Ball for his ability to show Declan's discomfort with Darwin's heat and Renata's narcissism, and Lee for pulling off the perfect American geek. Their performances are an engaging display of range and characterisation respectively.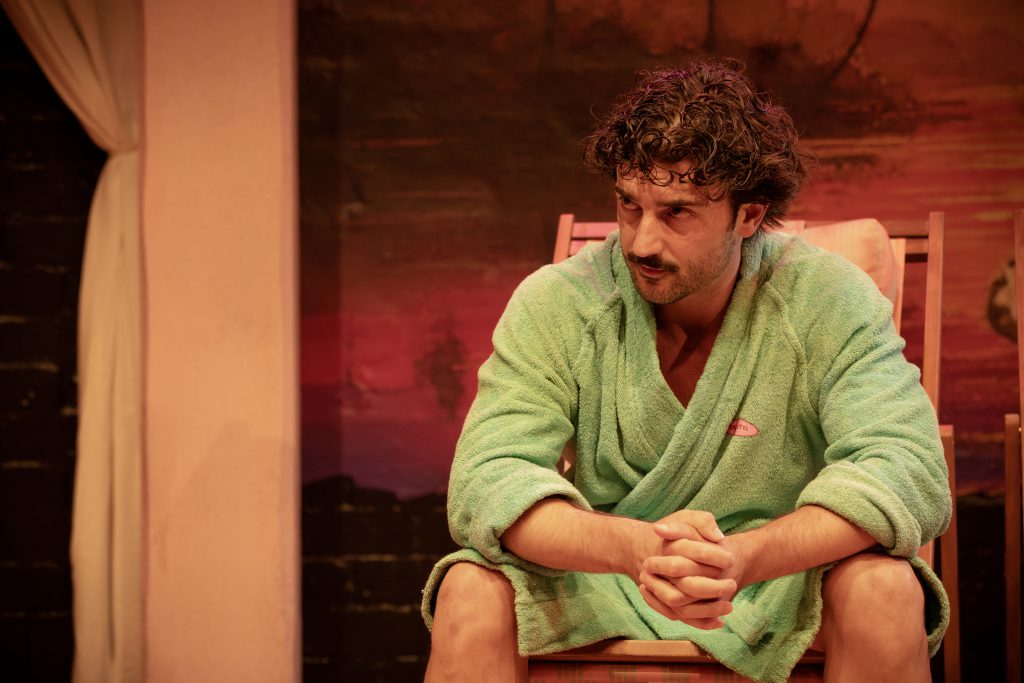 Yet, these performances can only go so far. The script (written by Charlie Falkner) employs tropes that the characters do not depart from. Flick and Bobbi never move on from their country bumpkin status. Declan's discomfort is left unresolved, and John's geekiness does not give way to something deeper. Renata, who is given the most opportunity to grow, never stops being a socialite. Such lack of development makes it hard to become attached to the characters. This could have been avoided – every character has their arc, but the script abruptly moves to the next scene before this arc can peak, meaning that key moments in the play come out hollow. If these moments were given more time, the audience would have had a chance to see the characters develop – and therefore become attached to them.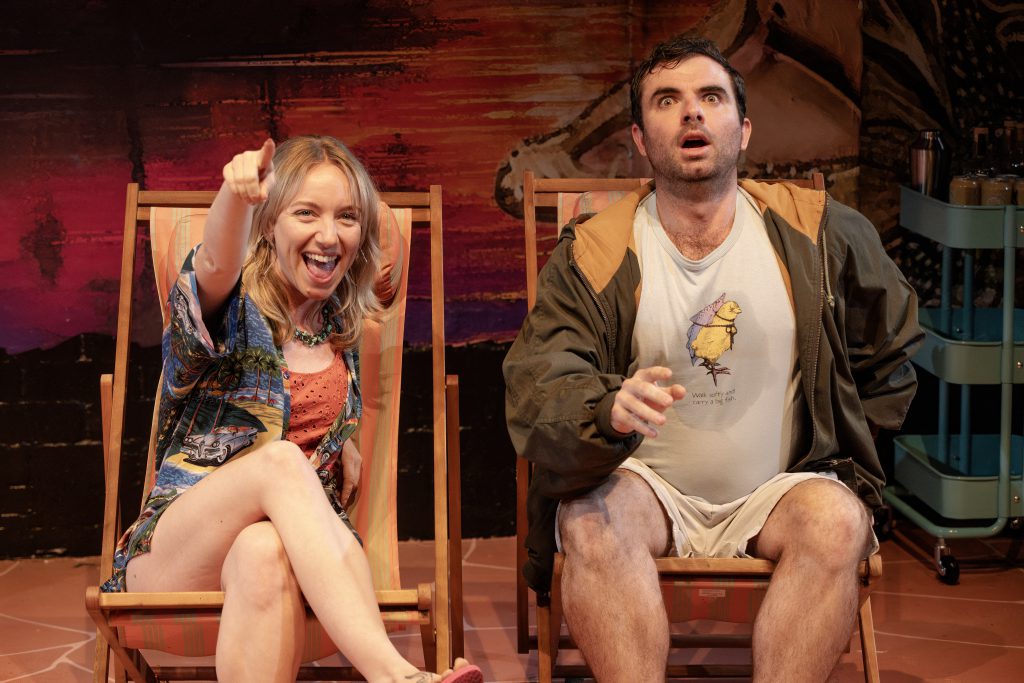 This also raises an issue in the narrative itself. Though Darwin's Reptilia starts with good momentum, this momentum undulates when the setting switches to Darwin. From there, the story lacks some cohesion as it jumps from character to character. Some elements of the overall plot are explored, but not to the extent they could have been. The focus remains on each character and their tropes instead of this plot. Luckily, however, this issue is not an overwhelming one. The play never stops being watchable, and the audience is always keen to see what happens next.
Ultimately, Darwin's Reptilia is entertaining if slightly unrefined. The cast performances all display what the show can be should there be improvements elsewhere. If those improvements are made, then the play can go from being simply entertaining to something which audiences can invest in.