'Reach up into the sky… And stop everything turning. Make time stop. Enough for you to be brave… Then let it all spin again.'
Poetic, isn't it? It's the kind of line you'll hear in Simon Longman's Gundog, interspersed, of course, between grandad Mick (Allan Williams) repeatedly joking that he can't sit down because he stung his butt on nettles attempting to drunkenly defecate by the side of the road. Or a series of jokes about human-on-sheep intimacy. That too, obviously.
Directed by Anthony Skuse, Gundog begins with a mysterious man singing in a foreign language, inspecting a bundle of wool strewn on the floor and tied together around sticks. I might have been a bit more mystified to start with, had I not seen the content advisory warning of 'sheep husbandry depictions' affixed to the walls surrounding KXT's crowded entrance. It wasn't a wholly convincing prop, but without too much difficulty I guessed it was a dead sheep.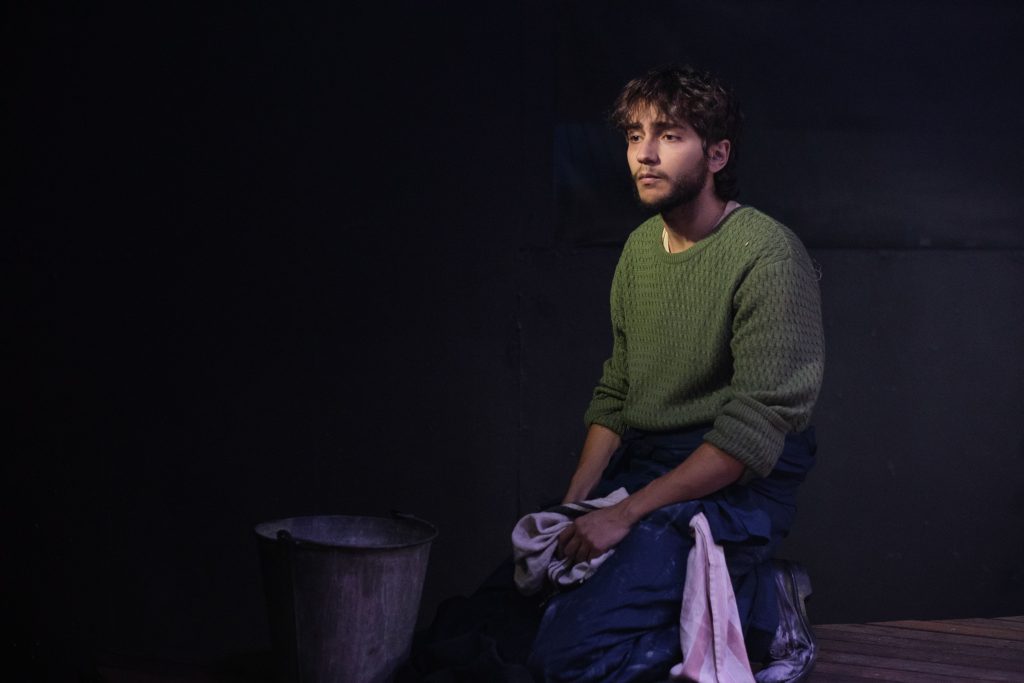 That guess was vindicated when sisters Anna (Jane Angharad) and Becky (LJ Wilson) interrogated the mysterious man at gunpoint, joking about the death of the 'sheep' on the floor. Upon further interrogation, the man reveals his name, 'Guy'. Pressed further by the sisters, and following a brief surveillance of the landscape, the man finally concedes his surname: 'Tree'. 'Guy Tree' (Saro Lepejian) reveals that he is a travelling scrap metal merchant – armed with a pocketknife and looking to dismantle the farm's fencing – not to make love to sheep in the shroud of darkness. They mock him but offer him board as he has nowhere to sleep for the night.
Guy Tree finds himself at home in the farm extending his stay and earning his keep by birthing lambs in sordid conditions. This is all disrupted after a skinny, crazed looking man appears in the shadows. This man is Ben (James Smithers), the brother of the two sisters. Apparently, he has been missing for years. What unravels next is a lengthy flashback centred on the family farmers and a sheep breeding incident that brings tragedy to its inhabitants.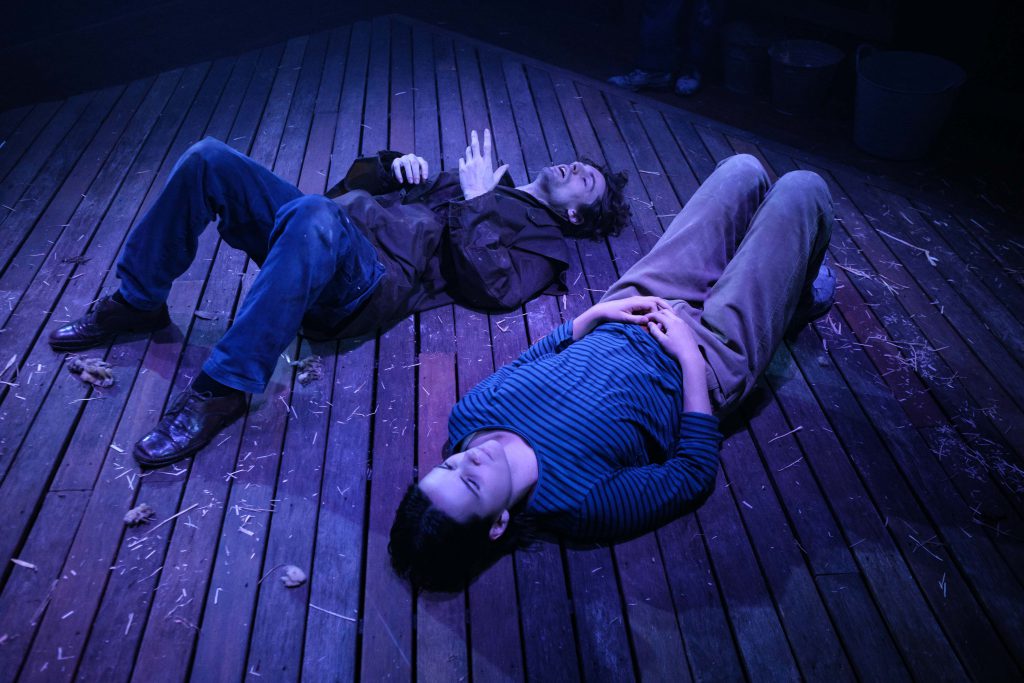 It's a strange plot, for sure. It also suffers from some pacing issues. Scenes unnecessarily drag on at times, one character needs to repeat his lines several times just for a plot device, and sometimes jokes simply overstay their welcome. The sluggish pacing of the show is also amplified by the stiff wooden chairs at KXT and the Gundog's 110-minute, no-intermission runtime. The central theme, sheep husbandry, and poverty in rural England, means it also isn't the most relatable or memorable show I've seen to date.
The production was fine but could have done with more polish. Costumes were great thanks to Aloma Barnes. Though the bright white stage lights felt too powerful for KXT's small space, making me need to spend time gazing at the cast's feet to avoid burning my eyes. Gundog isn't a performance that requires a large stage, but placing an elevated wooden structure in the middle of KXT meant the cast often had to awkwardly navigate around the stage and avoid tripping over the feet and legs of audience members sitting just beside the wooden platform.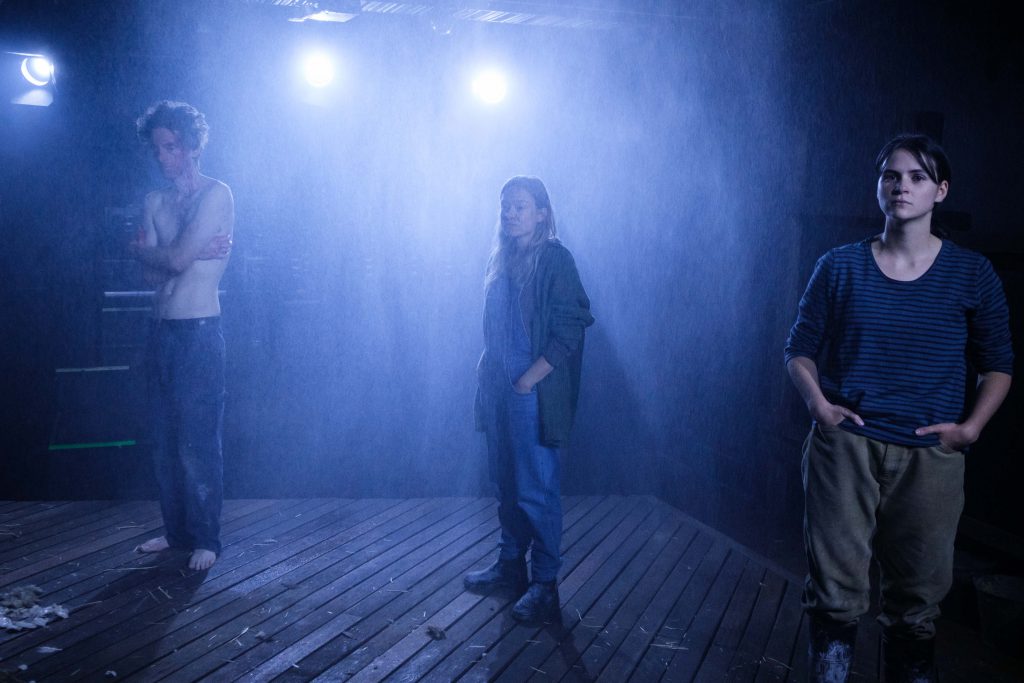 Thankfully, the talented cast put on an all-round strong performance. The sluggishness of the plot is also ultimately forgiven by the satisfying climax and finish it reaches. Check Gundog out at KXT before it ends on 18 March if you're interested in seeing a well-performed drama at a great theatre before it makes the move to its new home.