Four actors dissect themselves across nine characters, whose lives intersect and intertwine like a box of yarn, in Andrew Bovell's Speaking in Tongues.
Trust (or lack thereof) in our relationships, whether professional or personal, is central to the play's themes. Alongside estrangement, connection, obsession and unspoken truths, we're ultimately asked the question: how well do we really know the people in our lives?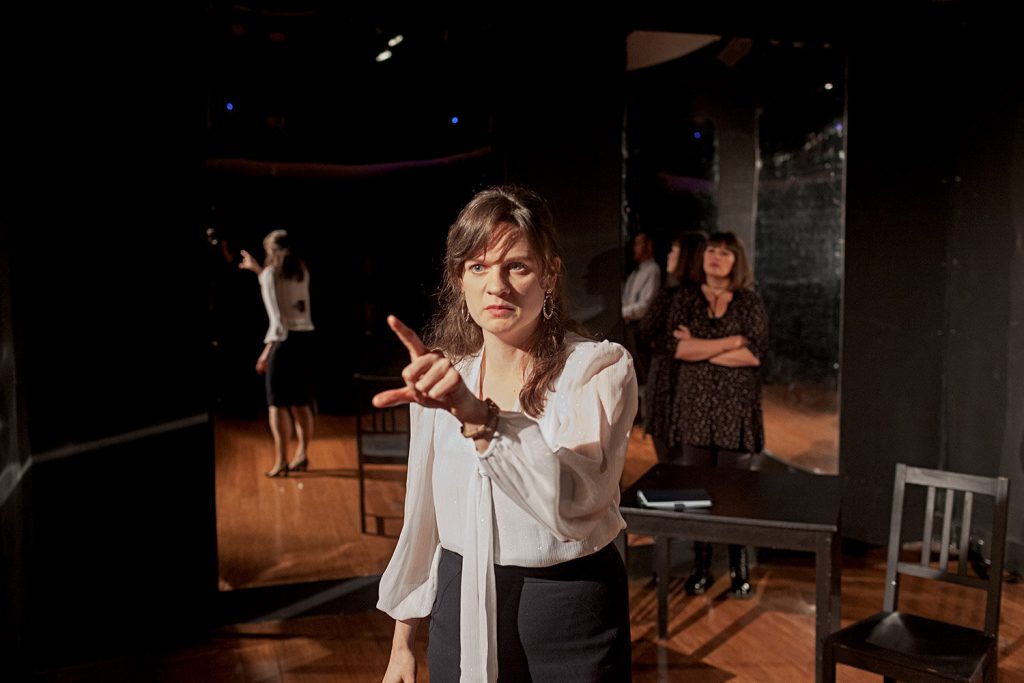 Dark Matters Theatre Company takes on this Australian classic at Darlo Drama, a performance space tucked away from the hustle and bustle of Oxford Street. 2020 threw this recently established company a curveball (like most theatre groups this year) but thanks to virtual rehearsals and determination, they're rounding out the year with a firecracker that has certainly been worth the wait.
Two couples enter the stage, and it's soon clear that they are not here with their significant other; rather, they are engaging in an evening of infidelity – or at least, contemplating it.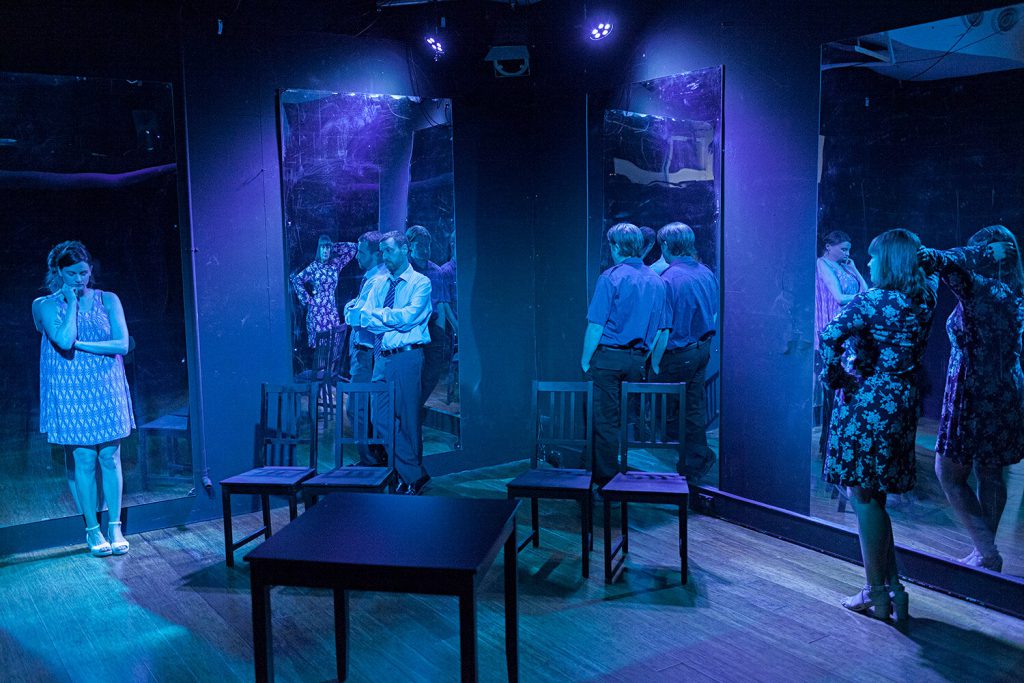 David Hodgkins, Melinda Jensen, Stephanie Reeves and Mark J Wilson masterfully echo each other's sentences and the stage becomes a tennis match of dialogue, bouncing around the room with impeccable timing by the four actors. A show like this can fall flat if a beat is missed, but the energy and flow of each performer kept the audience captivated.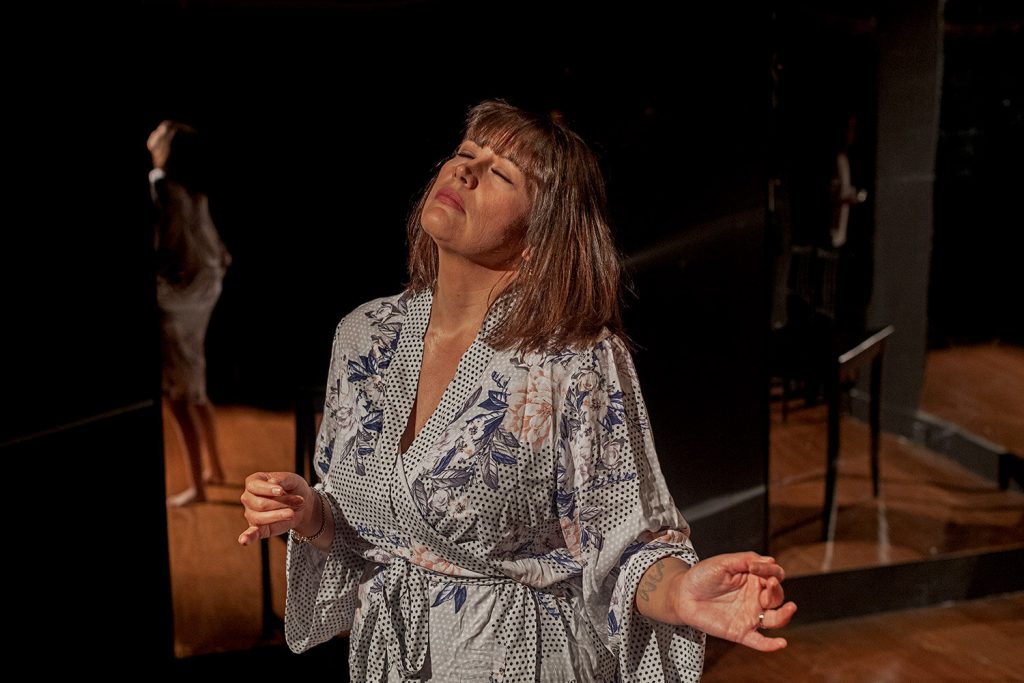 A little humour dotted here and there balances out the otherwise dark and mysterious nature of the play's themes, and director Glen Hamilton manages to achieve the right balance of light and shade. A sparse set and moody lighting elevates the sense of mystery and intrigue.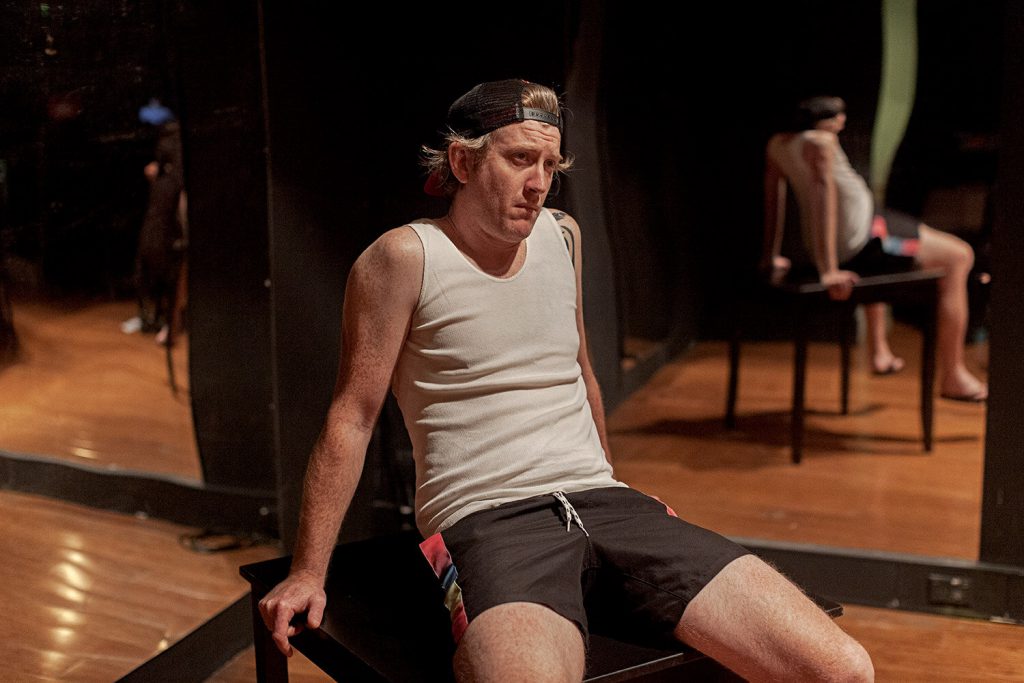 Fun fact: Speaking in Tongues was actually the inspiration for the 2001 film Lantana, starring Anthony LaPaglia and Kerry Armstrong!
Speaking in Tongues is performing to COVID-safe standards, and masks are strongly recommended.