As we walk into the Genesian theatre on Kent Street, we are transported out of the hustle and bustle of the city and smack-bang into the 1920s by the chirpy jazz blaring through the speakers.
So sets the scene for the Australian premiere of Agatha Christie's The Secret of Chimneys; a play that was unheard of for decades after its original run in 1931 was cancelled unexpectedly. It wasn't until 2003 that it was rediscovered and enjoyed its belated debut in Canada.
And now, first-time director at Genesian Molly Haddon takes us on a journey through this treasure-hunt-come-murder-mystery.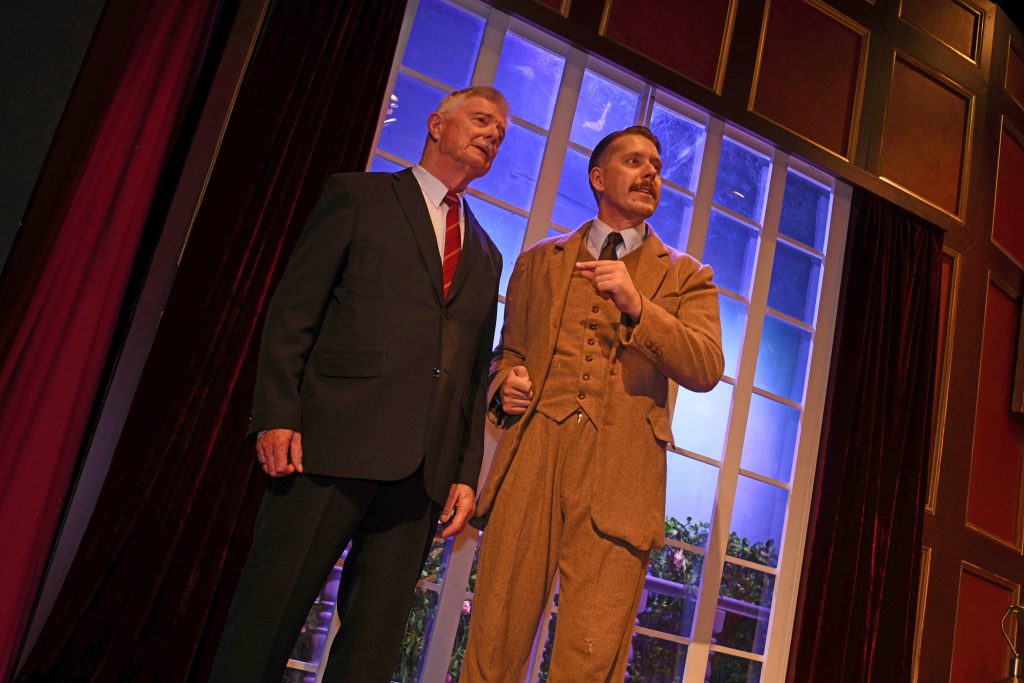 It's bedlam at Chimneys, the stately home of Lady Caterham in 1920s England. A murder has occurred in Lady Caterham's council chamber room, and the number one suspect is the infamous, mysterious French jewelry thief King Victor. He's no doubt searching for the famous diamonds that have been missing for years inside Chimneys. But he's not the only one who benefits from this murder. Could it be the charming Anthony Kade, who's always at the wrong place at the right time? Or blustering George Lomax, who's desperate to sign an oil deal in eastern Europe?
The chaos of the plot transcends off the script and into this performance. While Christie's work is known for these larger-than-life characters, there's a fine line between believable characters interacting with each other and stereotypical caricatures performing pantomime; unfortunately, much of this performance leaned into the latter.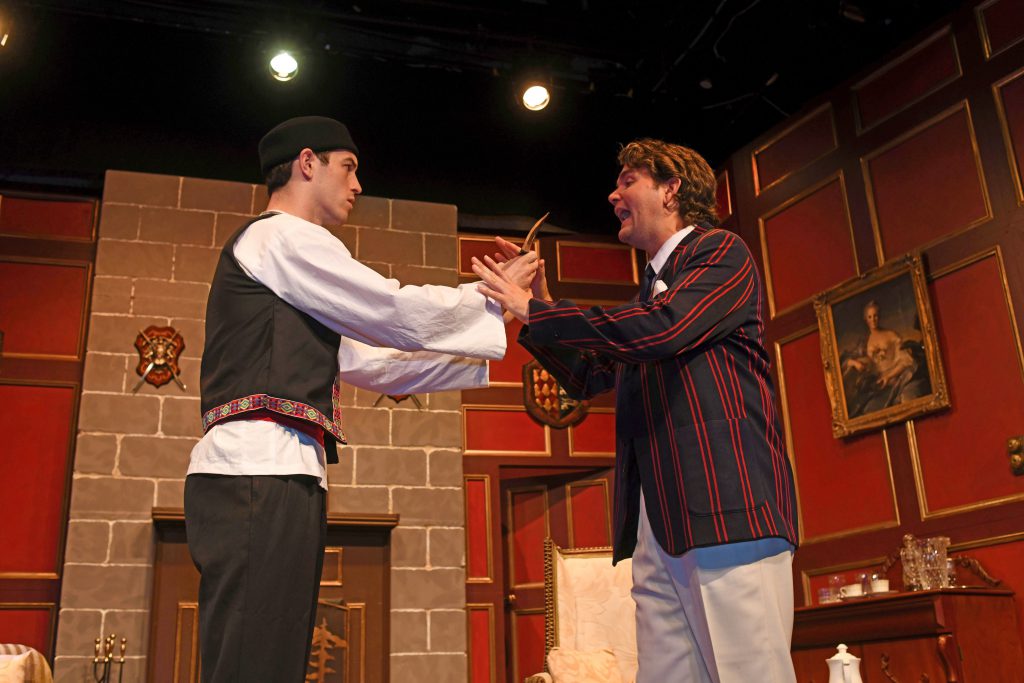 Some dialogue seemed out of place throughout the performance, either be down to a difficult script written in a different time so the dialogue feels stilted, or a nervous opening-night cast with a few mis-timed lines. Either way, while Haddon has an undoubtedly talented ensemble in her hands, the flow of the performance often felt rushed, as though the cast were in a race to get their lines out. Slower pacing and natural pauses in dialogue would have elevated the overall performance and offset the chaotic nature of murder mysteries.
That being said, there was some lovely moments throughout. Sandra Bass's performance as poor old Lady Caterham (who just wants to play golf, is that too much to ask?) was delightful. It was as though she'd been teleported from the set of Miss Marple, ended up on a stage in Sydney, and just went with it.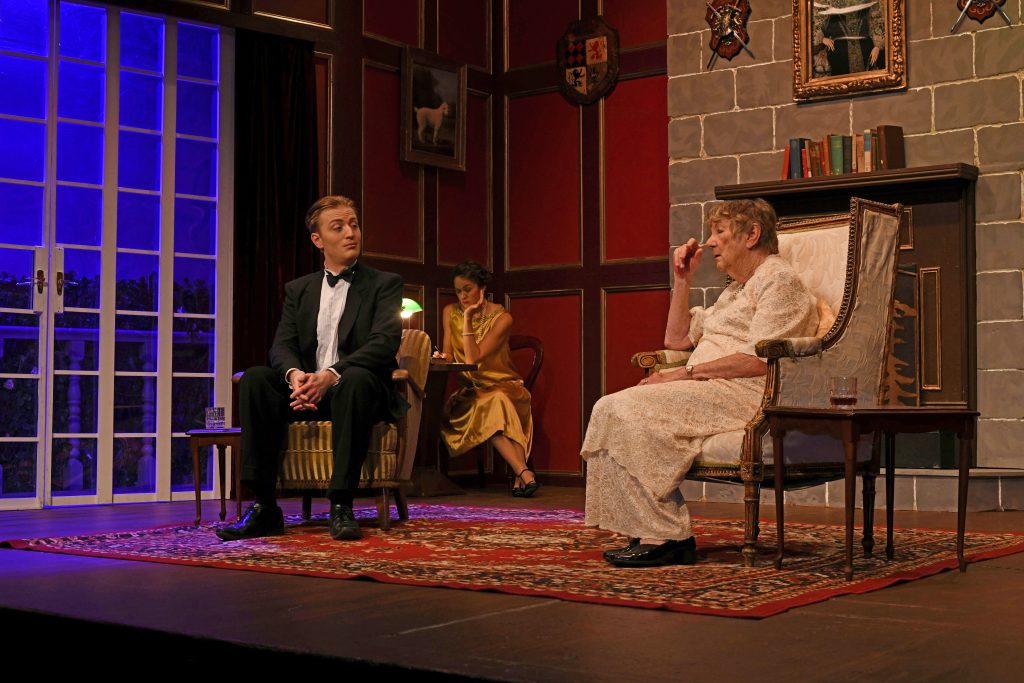 Patrick Tangye as Anthony Cade kept audiences on their toes throughout the night with his ever-mysterious presence. Rodney Stewart as butler Tredwell elicited guffaws from the audience every time he entered the stage (although this reviewer suspects he had a few fans in the audience that evening), and Hamish Macdonald as Boris Andrassy, the servant to the (now) deceased Prince Michael was so ridiculous you couldn't help but laugh.
Abbie Love as Billie Eversleigh (secretary to Lomax) looked every part at home as a lavish 1920s house guest, as did Rachele Edson as excitable Virginia Revel, who's innocent thrill at getting blackmailed was just gorgeous.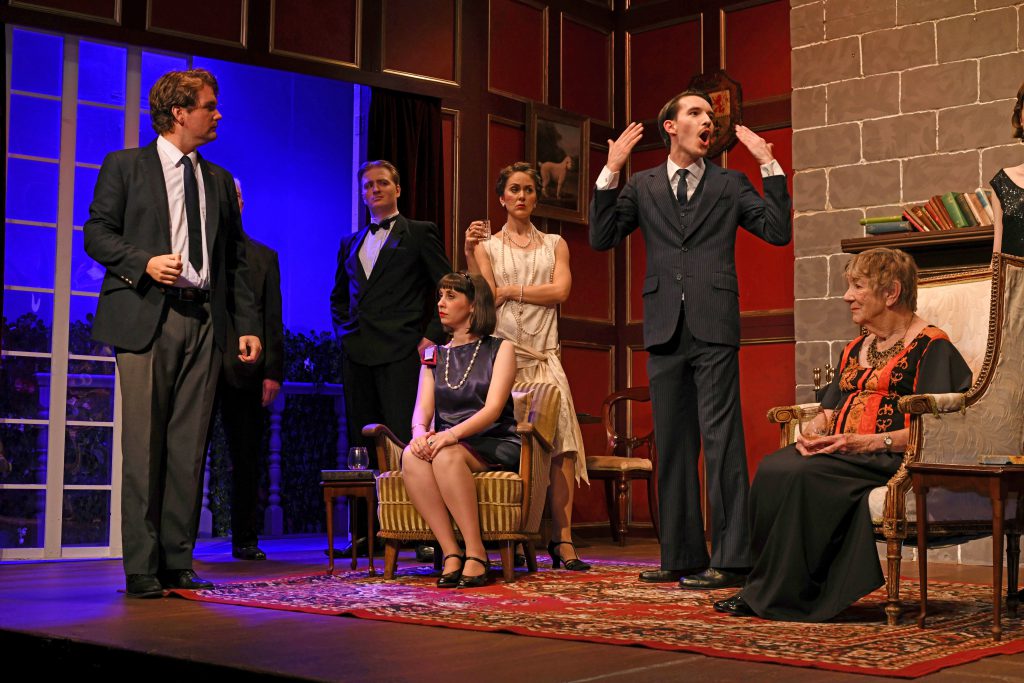 Set design – also by Haddon – was superb, and along with costume design by Susan Carveth, did an excellent job of transporting the audience into the grandiose world of 1920s England. Sparkling flapper dresses and to-die-for 20s hair styles were at home in the marvelous council chamber room of Chimneys, proving that beautiful sets don't need to be wholly complicated.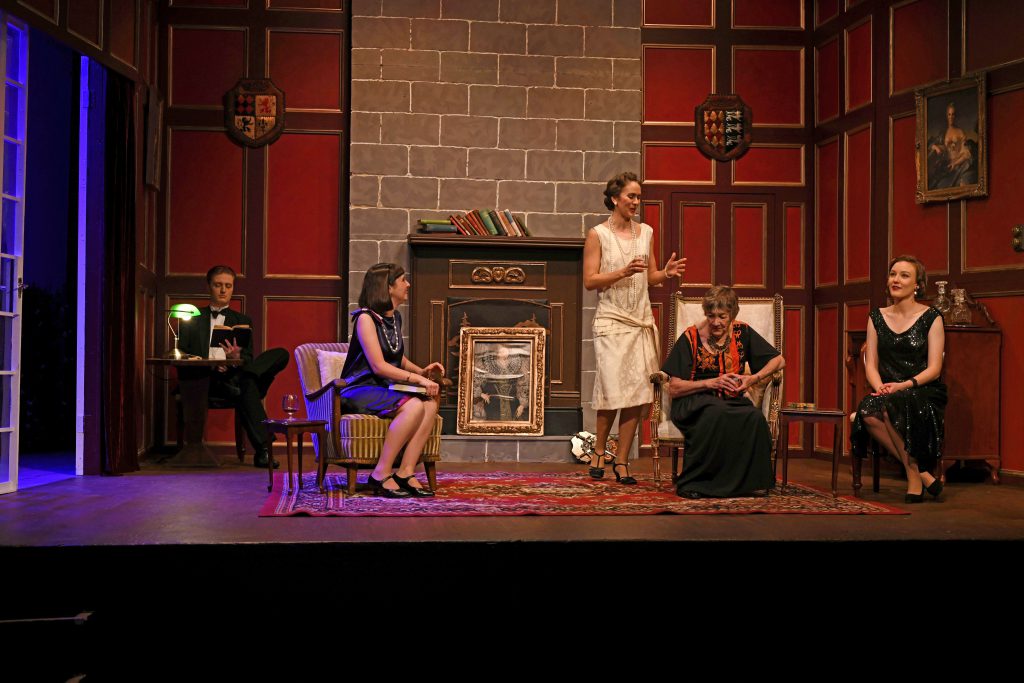 The play is two acts across five scenes, with pauses between each. While I suspect this was the norm when this play was written, the several minute hiatuses between scenes unfortunately encouraged 2021 audience members to start chatting (often loudly!) in between, distracting from the world that the cast, gorgeous set and costumes had helped build throughout the evening, which was shame. Perhaps this is deliberate, so audience members can furiously discuss who they think committed the murder, but in this case, conversation tilted more towards sharing a bag of Twisties rather than red herrings.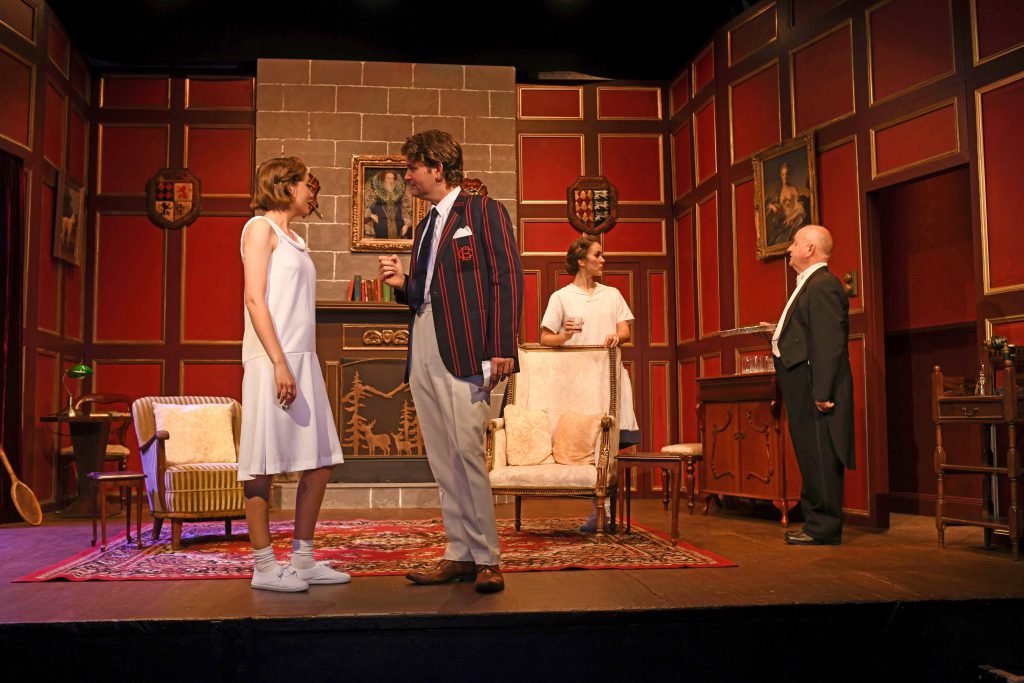 Red herrings were aplenty though, and this reviewer certainly failed to determine 'whodunnit' in the end. If you love Agatha Christie-style mysteries, in all their (slightly daggy and borderline pantomime) glory, you have an appreciation for 1920s fashion, and theatre that doesn't take itself too seriously, then The Secret of Chimneys at the Genesian Theatre is for you.