At this point, everything in Nicolas Cage's life is a meme.
His slow drawl, storied career, and relationship with bees has earned him an enviable place in modern history. Frankly, it's easier to list all the things he's done as an actor as opposed to the things he hasn't. What, then, was left for a performer of his magnitude but to play a performer of his magnitude?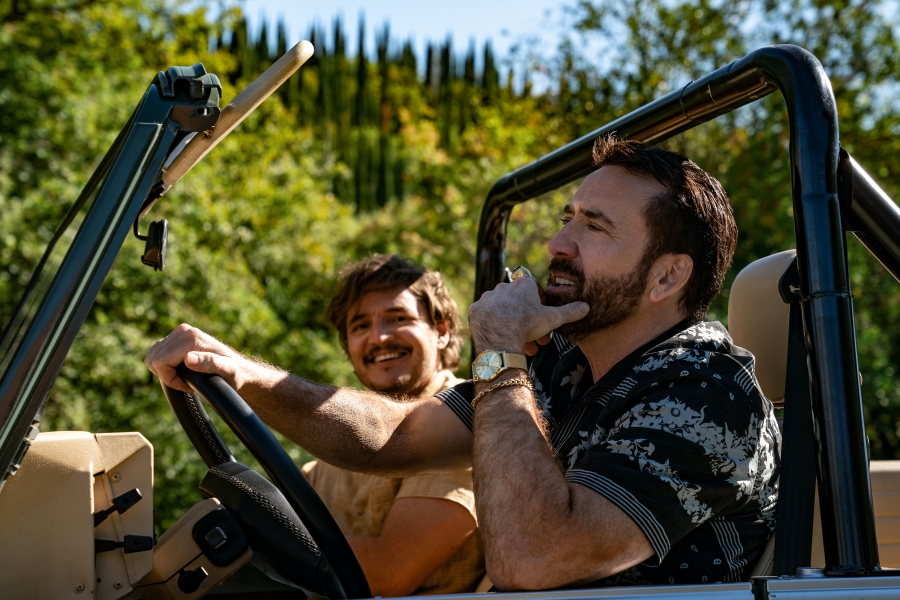 The Unbearable Weight of Massive Talent is a celebration of all things Cage, and here's the summary: Nicolas Cage (Nicolas Cage), star of Face/Off and National Treasure, is out of work. His life is spent trying (and failing) to connect with his daughter, primarily through watching movies he alone enjoys. Evicted from his apartment and desperate for cash, he takes a job attending a birthday party in Mallorca. The catch? It's the birthday of Javi Gutierrez (Pedro Pascal), leader of a notorious Spanish cartel and key CIA target. So, not unlike the plots of the movies he's starred in, it's up to Cage to become a spy, get the bad guy, and reunite his family.
Honestly, how much more Nicolas Cage can you get?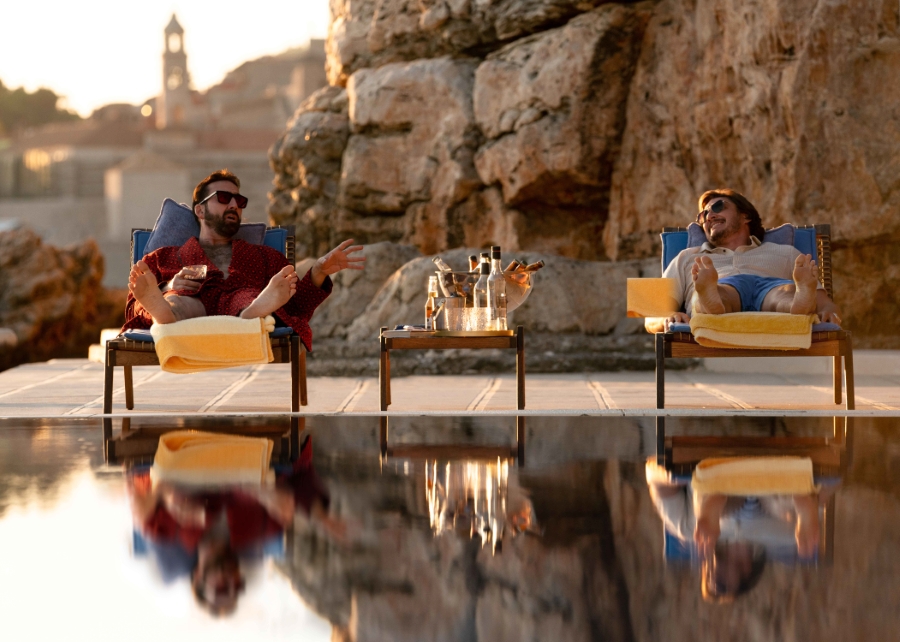 The joy of Massive Talent is not just Cage, but its lampoon of the action/thriller genres. The film spoofs all of the action/thriller tropes, featuring countless Dutch tilts, cheesy background music, and corny dialogue – my god, the corny dialogue. Yet, none of these gags feel overdone; Tom Gornican's direction manages to keep things feeling fresh as Cage jumps (literally in some cases) from problem to problem. Each activity Gornican places Cage in creates an exciting new world for his audience to explore, as well as a new chance for the mickey to be taken. No matter your knowledge of the thriller genre, it's great fun to watch (even if some of the film's two person scenes are a little disorienting, with more cuts than a butcher's block).
This achievement is due in no small part to the cast. Naturally, this film is led by its star; the watchability and dynamism so often associated with Cage is on full show here. Nick imbues his meta-performance with Kanye West levels of self-love, ensuring a constant high over the movie's run time (including, of course, his mid-film drug-taking scene). He's also not afraid to spoof himself either, with the film's second most notable character being an aged-down, leather-clad, devil-on-your-shoulder version of Nick (also played by Cage).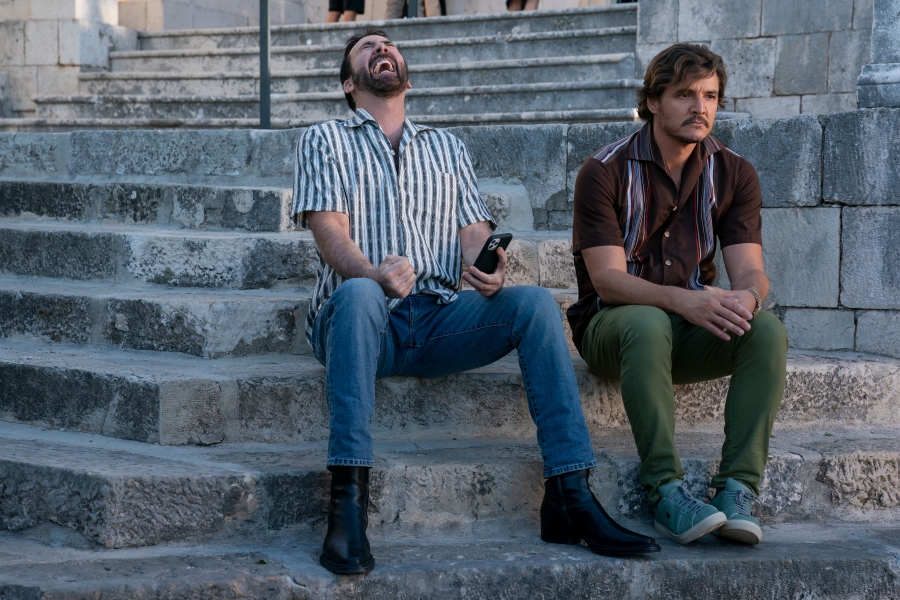 Additionally, Nick manages to bring up everyone he performs with. Pedro Pascal is as excited to be with Nicolas Cage as his character Javi Gutierrez is, letting the two share a palpable chemistry. The same goes for Cage's screen time with Tiffany Haddish, as CIA Agent Vivian, Sharon Horgan, as Cage's ex-wife Olivia, and Neil Patrick Harris, as Cage's hypothetical agent Richard Fink. Though audiences don't see much of these other actors, they still manage to contribute solidly to the film's tone.
That being said, some of Cage's individual moments are missable. In the moments where Nicolas has no one to work with but himself, that's where the unbearable part of the movie becomes apparent – on his own, he is just too much. Additionally, even though the movie is about Cage's massive talent, it's Pascal that regularly steals the limelight. Some of the film's funniest lines are his, and he capitalises on them brilliantly. As much as audiences will come to see Cage, in some ways the real draw should be his co-star.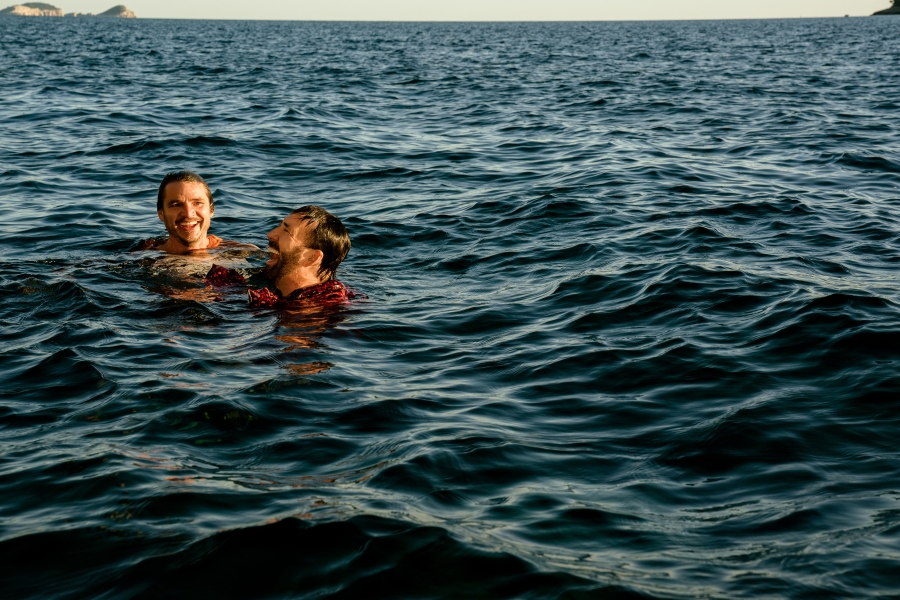 Ultimately, The Unbearable Weight of Massive Talent is a supremely entertaining movie. Is it possible to survive almost two hours of Nicolas Cage in Spain, playing Nicolas Cage in Spain? Absolutely. So go see it.