War. Drama. A broken family. The 2003 State of the Union. An animal-themed German strip club. Zoom. This show has it all.
Asking the question 'What if those claiming responsibility for the Iraq War could sing and dance their way through an AA-esque meeting designed to help them come to terms with their actions?', Curveball Creative's Who's Your Baghdaddy (Or How I Started the Iraq War) is an unprecedented achievement in musical theatre that sets the bar incredibly high for any streaming production seeking to follow in its footsteps.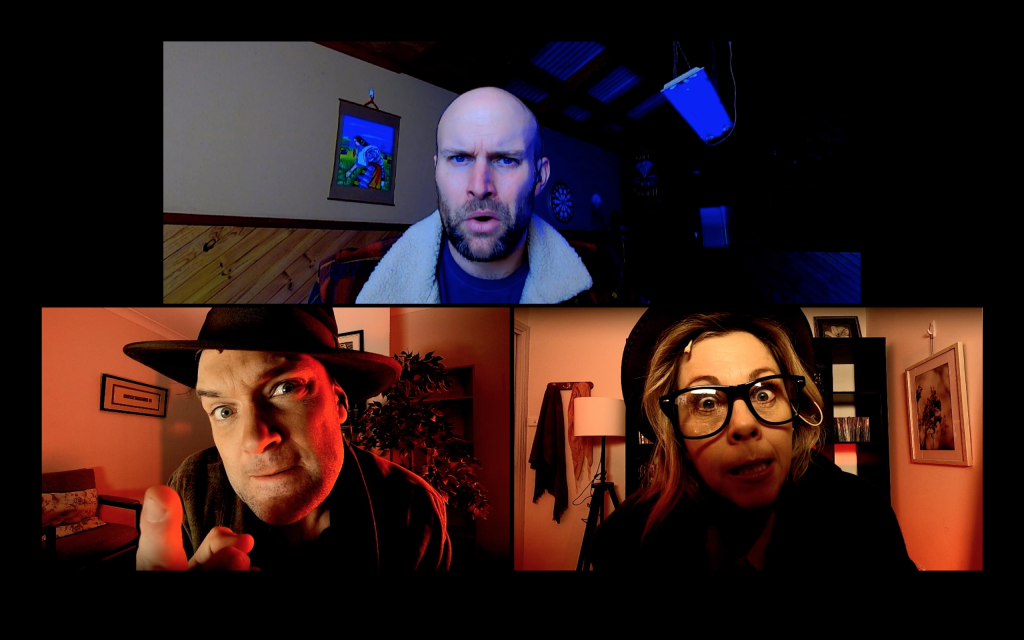 Concerning the actions (and inactions) of a set of CIA operatives, an Iraqi informant, and the German Federal Intelligence Service with regard to the first conflict of the 21st century, this show blends fact and fiction to reimagine the events leading to the Iraq War, the moral culpability of those involved in it, and the repercussions they all face.
Through, in true 2020 fashion, a 2-hour Zoom meeting.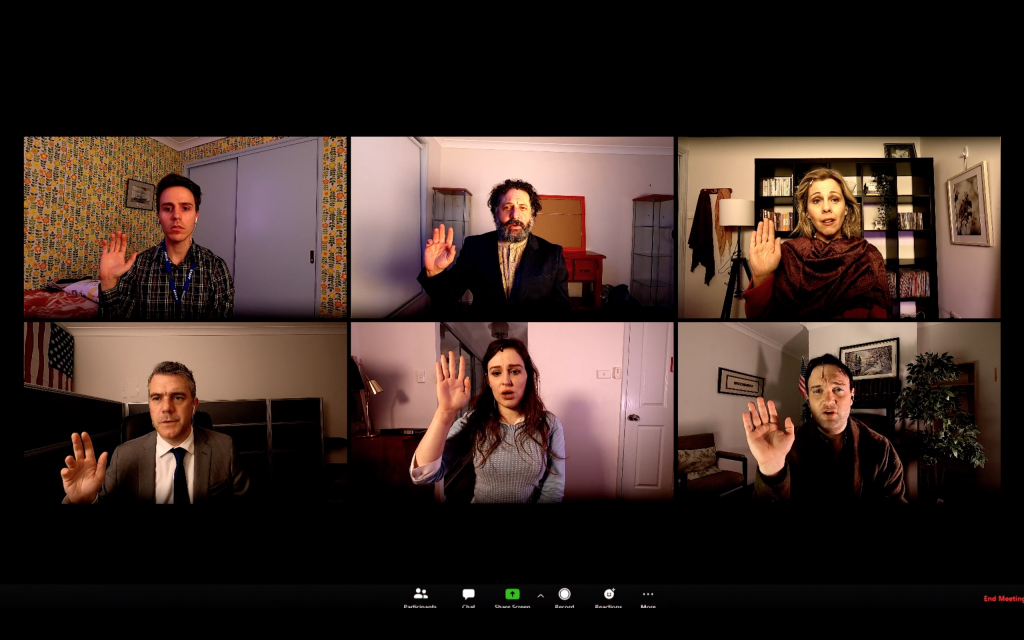 Though the prospect of another 2-hour Zoom call rightly terrifies most, Baghdaddy's Technical Direction, Animation, and Art Design give it an unexpectedly slick aestheticism. Courtesy Michael Goodyear, Emily Goodyear, and Jeff van de Zandt respectively, the technology is anything but static.
Instead, each performer's live video dances around your monitor, at times bouncing like the old DVD logo, creating symbols or diagrams, and even using size to effectively pass some cast off as backup singers and dancers. Masterfully syncopated with the pacing of Dave Bergman's Sound Design and wonderfully high definition, this is perhaps the most entertaining (and beautifully lit) Zoom call I've ever been witness to.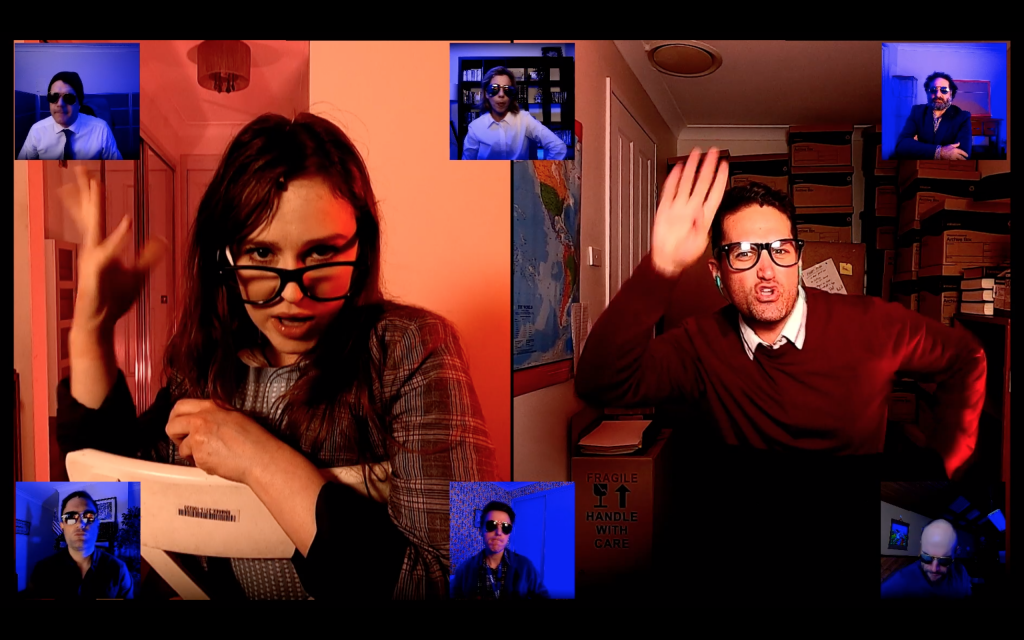 Such entertainment is due in no small part to the brilliant cast. Whether it be the exquisite vocals of Matthew Predny as Junior Detective Richart Becker (who needs a friend more than a criminal suspect), the rambunctious raps of Adam Rennie and Laura Murphy as CIA analysts Jerry and Berry, or the multi-accented, multi-talented, scene-stealing performance of Katrina Retallick (who plays 12 minor characters), the cast's fourth-wall-breaking performance creates a POV-esque atmosphere that makes the musical humorous and highly engaging.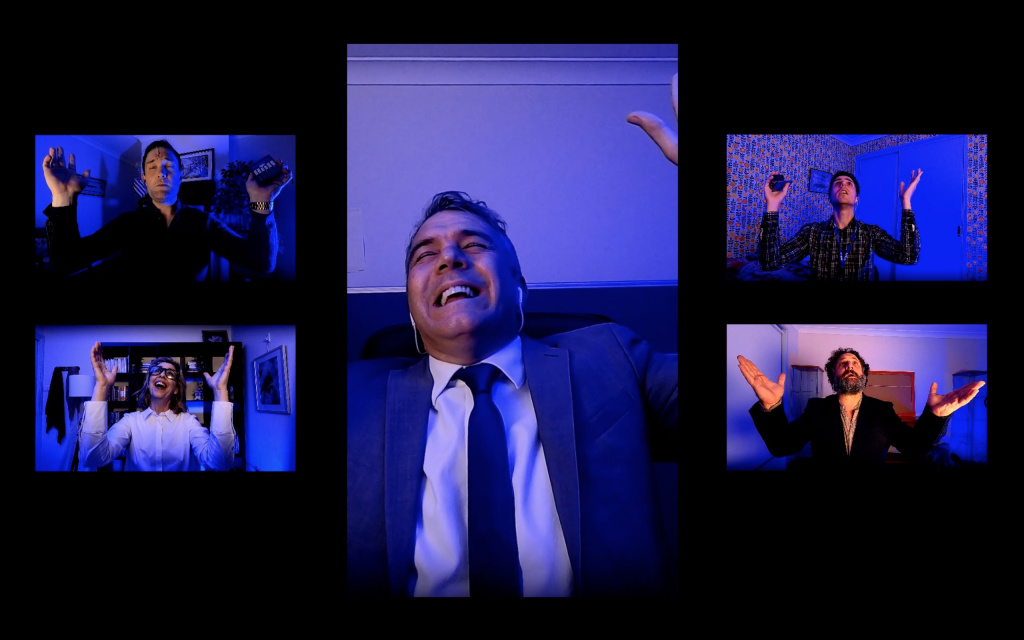 Though this production's nailing of Baghdaddy's comedy costs the show the impact of its more dramatic moments – notably rendering Troy Sussman as Iraqi informant Curveball and Phillip Lowe as CIA operative Tyler mixed at best – it is unjust to hold this missing element excessively against Director Neil Gooding and Musical Director Steven Kreamer. Their efforts, and those of their creative team, are otherwise palpable throughout every second of the show.
Which I would watch again and again.
Ultimately, Who's Your Baghdaddy is nothing less than a remarkable achievement in performance and technology. The show's only criminal element – besides, you know, the whole Iraq War thing – is the fact its season ends on Sunday.