Family tragedy has never looked so terrifying.

Director Iain Sinclair has taken Arthur Miller's A View from the Bridge all across Australia over the past few years. HIs 'dream' – as he noted in an earlier interview with SOTA – was an easy win at the Old Fitz back in 2017, a hit at the MTC, and both a commercial and critical success everywhere else. Finally arriving at the Ensemble Theatre, Sinclair continues to keep a well-oiled machine running by allowing his van Hove-inspired minimalist style to mesh with the small theatre, giving the audience a play that hits (and hits hard).

The play begins with a brief prologue by lawyer Alfieri (David Lynch), which immediately creates a feeling of tension through his eery omniscience and announcer-esque tone. The audience is then introduced to protagonist Eddie Carbone (Anthony Gooley), a man devoted to his wife Beatrice (Janine Watson) and a touching father figure to niece Catherine (Zoe Terakes). When Beatrice's cousins Marco (David Soncin) and Rodolpho (Scott Lee) illegally emigrate from Sicily to the US and a love quickly flourishes between the latter and Catherine, Eddie's fatherly love towards his niece is exposed as something much more predatory than protective.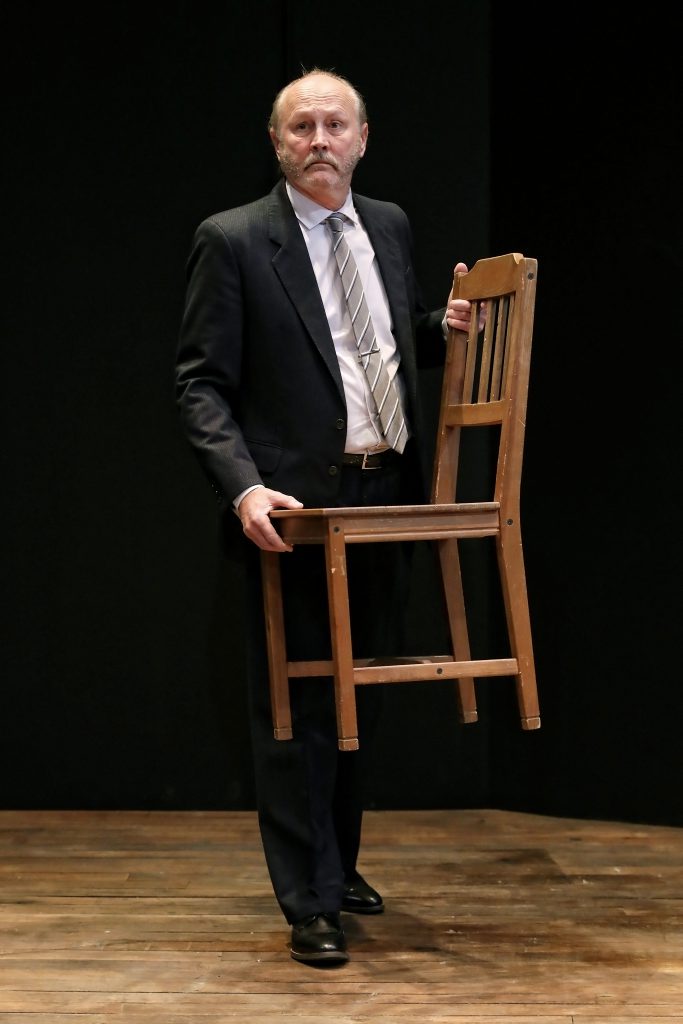 In a play driven by performance, the ensemble is extremely successful, with the cast portraying the 1950s Brooklyn family with an almost unbelievable authenticity.

Watson, as the steely-eyed Beatrice, brings an immensely powerful performance to this role, embodying the strong willed yet restrained woman who so clearly loves Eddie yet becomes growingly concerned of his adoration of Catherine. The complexity of Beatrice's relationship, and the peak of Watson's performance, comes at her climax with Eddie; her piercing screams that she loves him and that he can't have Catherine show not only her dependence on but also the honest and earnest emotions she will always have for him. The character is psychologically flawed, and Watson never fails to remind us that that is the case, rarely overdoing such flaws (though it is somewhat noticeable when she does, causing the play to slip into something of a yell-a-thon).

Zoe Terakes brings life to the naive Catherine. Her precisely-placed nervous ticks, twitching of hands or smoothing of dress emphasises her anxiousness in her abrupt coming-of-age. The audience will feel the bruntness of this abrupt nature at the start of the play, but will gradually warm up to her as Terakes herself provides a more internalised and less overt performance. Her chemistry with Lee is second to none.

Scott Lee and David Soncin, as the harbingers of the family's problems, create a realistic and relatable brotherly relationship in which audiences will easily empathize with. Soncin's stoic portrayal of Marco provides a brilliant opponent for the deluded Eddie; a scene involving the lifting up of a chair with one hand creates far more drama than one can put into words largely thanks to the power Soncin imbues upon such a task. Lee, who due to Miller's script doesn't get much stage time, is a fun bag of tricks for the audience. Whether he's singing in one scene or cracking jokes in another, he has a wonderful stage presence. Credit to both men for continuously maintaining their Italian accents over the nearly 2-hour production – a simple but unusually difficult requirement that they successfully pull off.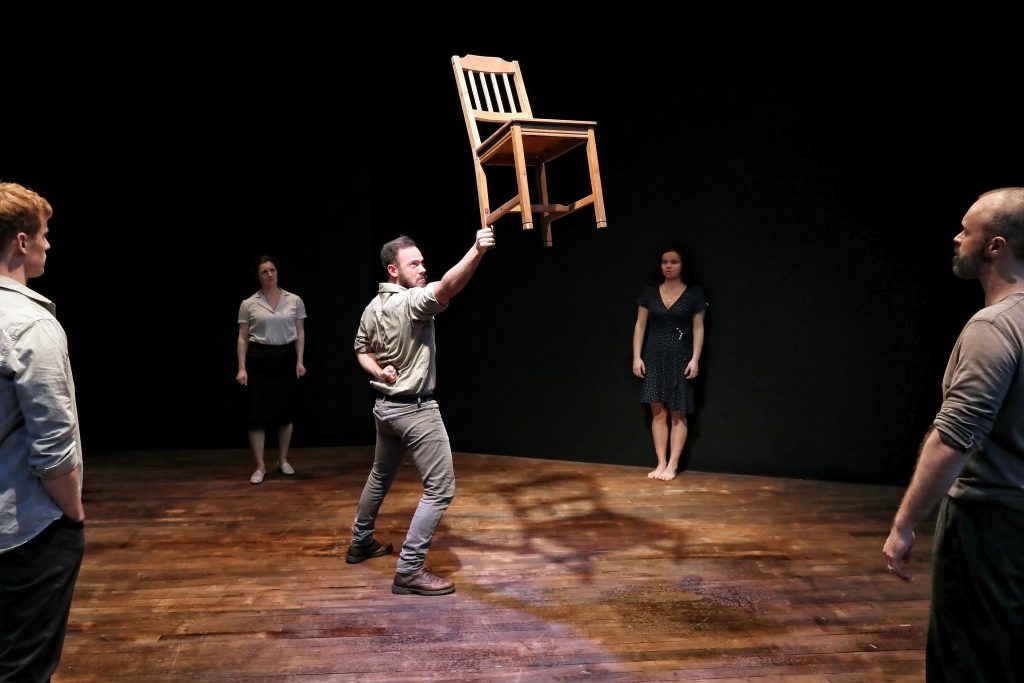 However, the stand-out has to be Gooley as Eddie. Audiences will sit in discomfort as Eddie's quest to end any romance between Catherine and Rodolpho results in him sacrificing his own moral and ethical values; his chemistry with both Terakes and Lee in the play's most intense moments is palpable one can essentially taste it. And yet, on Eddie's journey from caring father figure to man terrifyingly twisted progresses, the audience can oddly relate. Perhaps not as much to romantic feelings to one's niece, but that territorial instinct of jealousy, a new threat in a familiar environment, and the fear of being replaced by someone you do not trust is something that Gooley constantly keeps at the forefront of the audience's minds, with a stunning physicality showing the audience he isn't just expressing emotion, he's feeling it. Such feeling is displayed effortlessly, with Gooley not only exposing Eddie's deep-seeded toxic masculinity and demand for total control but also showing the intense internal battle that his character goes through (which, for the most part, doesn't overly exhaust the audience).

From a production perspective, Sinclair's use of minimalism by stripping down every theatrical element to its core only enhances the performance. Much of the production decisions are the same as his 2013-era reincarnation of the play: Costume Designer Martelle Hunt leaves actors in the same, simple costumes throughout, Lighting Designer Matt Cox uses only 3 major lighting effects throughout the show's run time, Clemence Williams' sound design is only impactful when it needs to be, and Set Designer Jonathan Hindmarsh's simplistic use of a singular chair as the only set piece continues this concept of raw minimalism. This allows the play to resort to an organic form of theatre that relies heavily on the strength of the actors, much like Sinclair's Ancient Greek and Shakespearean inspirations.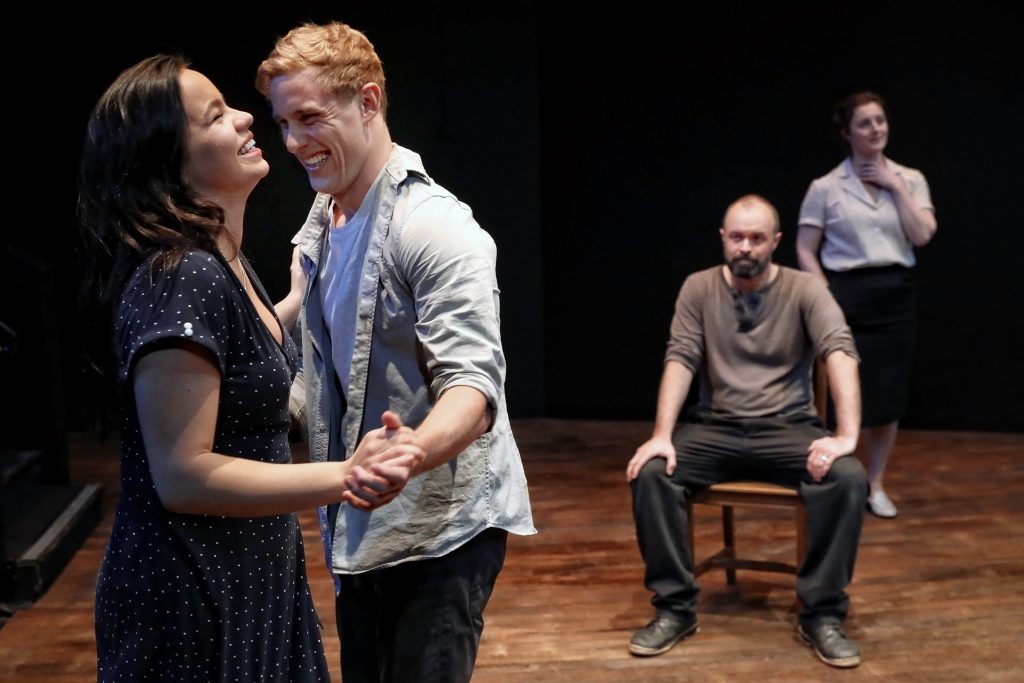 It is this simplicity that elevates the sophisticated stagecraft, with the inclusion of the audience space within the blocking – one will often see actors seated on or utilising the Ensemble Theatre's steps – increasing the fluidity of movement. The strength of such movement is best observed in the ongoing narration from Lynch, who elegantly moves about Ensemble to both establish context throughout the play and also place himself as an integral role within the narrative.

Ultimately, this intense tale of love, tragedy, resentment and loss reaffirms the power of Miller's storytelling. It's a powerful journey that should not be missed.