Musical, mystical, and mightily well-produced, Hayes Theatre's latest offering leaves no racial or socio-cultural stone unturned.
Exploring the world of an African-American maid in 60s-era Louisiana and the relationship she shares with the family she serves, Mitchell Butel's direction of the Tony Kushner-written musical is an interesting and engaging foray into an oft-considered environment, with the musical direction, choreography, and individual performances to make it stand out.
Elenoa Rokobaro leads a mixed-age, mixed-ethnicity cast with all the rigour she can muster up and more. Her Caroline Thibodeaux – maid to the Gellman family – is a dynamic character, torn between conforming to her own self-perception and the perception others have of her. Being able to balance this see-saw whilst retaining audience attention is no easy feat, but one she manages to pull off in an exceptional demonstration of acting skill.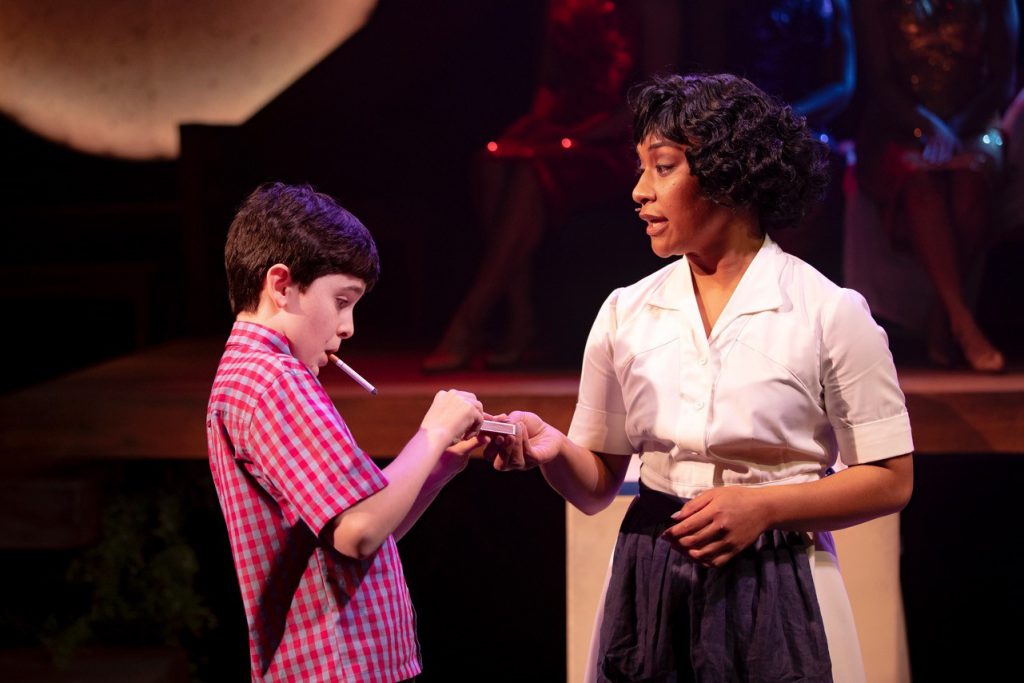 In doing so, the cast around her are able to experience similar success. Audiences will take well to the ensemble performance, which rarely loses its energy or focus. That being said, it is of particular regret that such achievements are hard to grasp from the show's opening numbers; Anthony Lorenz' Sound Design clashes with the powerful voices of the Radio Trio (Alexandra Fricot, Emily Havea, and Ruva) and Rokobaro to leave one feeling like they missed out on key introductory pieces of information.
Nevertheless, those issues are resolved quickly enough not to be a major burden and make way for some truly memorable individual performances.
Ryan Yeates impressed audiences in Charlie and the Chocolate Factory and he continues to do so here, traversing Simon Greer's impressively expansive set with an understanding of stagecraft far beyond his years and sharing great chemistry with Rokobaro in the role of 8-year-old Noah Grellman. Andrew Cutcliffe (as Noah's father Stuart) and Amy Hack (as stepmother Rose Stopnick-Gellman) have their moments – I dare say Cutcliffe didn't spend enough time on his clarinet whereas Hack spent too much time not breaking the fourth wall – but it is Tony Llewellyn-Jones as Rose's father Mr Stopnick who adds a much-needed (and much-appreciated) consistency in character appeal to leave the audience gratified by the Grellman's.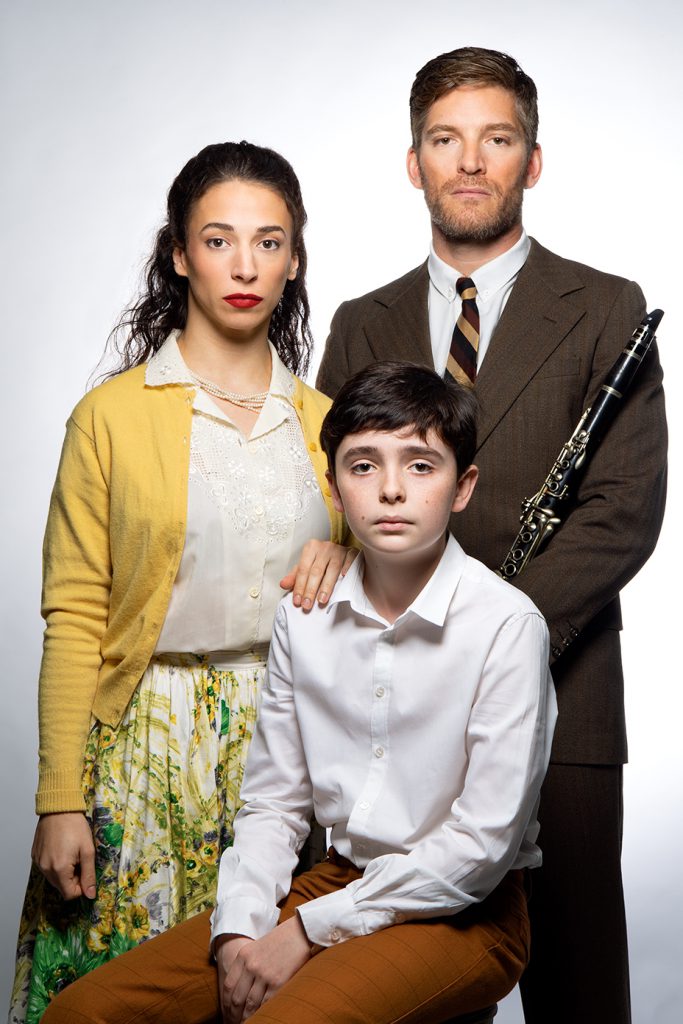 On the other side of the character list, what one has to love about the Thibodeaux/other clan is their taking to Lucy Bermingham's musical direction, Jeanine Tesori's music, and Yvette Lee's choreography. The aforementioned Radio Trio are lovely (when one can hear them); they rarely skip a beat, and it would be far too nitpicky of this reviewer to unfairly criticise a few brief moments of lost energy. Their musical talent is unparalleled.
Individually, though, it is Elijah Williams and Ruva who shine. Taking on a variety of roles (including but not limited to the Moon, a Bus, and a Dryer), their performances not only allow for some of Melanie Liertz' best costume designs to make their stage debut but for them to show that – against all odds – a laundry can be cool.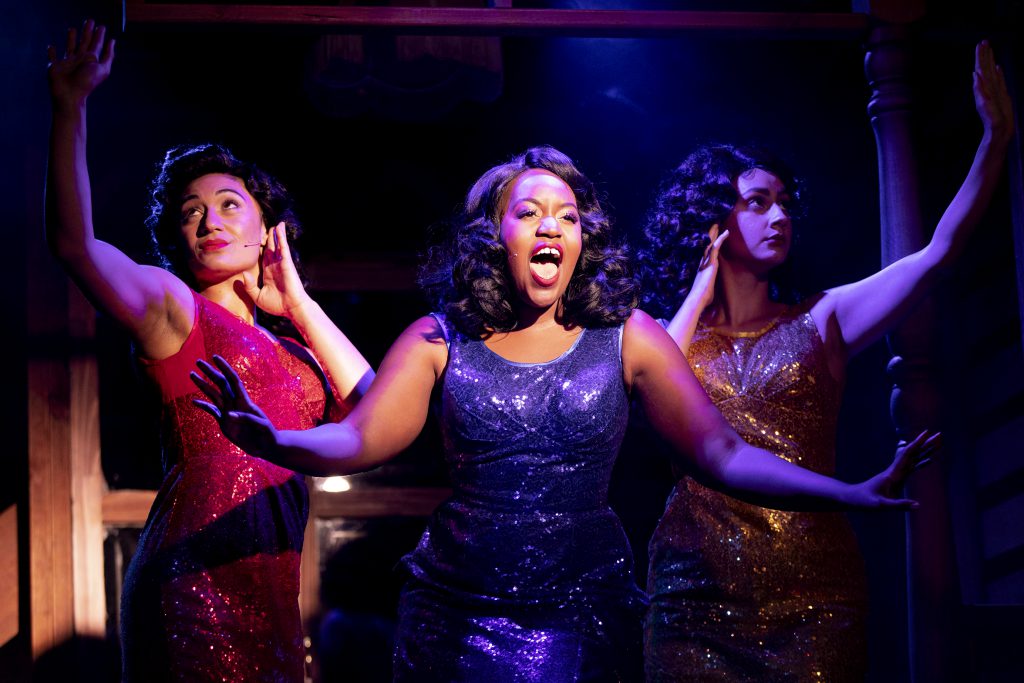 Special mention must finally go to the live band; the unsung heroes of the show, none of these strengths can come without them and their incredible demonstration of musical control. To those band members, your contribution has not gone unnoticed.
Ultimately, when this writer spoke to Butel about the show, he said that it was 'special'. He couldn't have been more right. Directorially, this is a massive achievement. Musicology-wise, same so. With a strong ensemble that rarely lets up their game, Caroline, or Change is all it promises to be and more.