Sometimes, it's what you don't say versus what you do.
The opening night of Cats Talk Back had a good size audience who were quick to pick up on the humour and fall in line with the act.
Set on a plain New Theatre stage was a panel of former Broadway cast members from Andrew Lloyd Webber's Cats, with a moderator to field the questions. Their experience ranged from 18 years (the full NY run of 7,400 performances) to just a few months.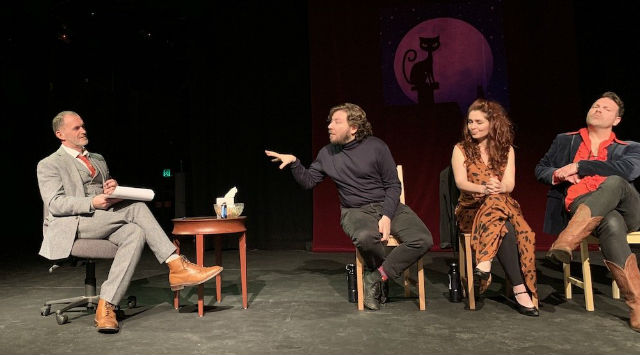 Describing the effect this experience had on their lives, Cats Talk Back was conceived by American playwright Bess Wohl, a graduate of both Harvard and Yale Drama Schools, whose tenacious pursuit of stage success proved near impossible.
While still a student she took the newly produced Cats Talk Back to the New York International Fringe Festival in 2010, where it won the award for Best Overall Production.
Throughout the show's run time, she masterfully includes real-time stories and leaves ample room for the actors to infer what is between the lines. We hear of the methods used to keep the show "fresh" for the cast, the struggle to find work once the show closed, and the horror of what happens when you just can't get the "cat" out of your system next time you're back on stage. Although this appears to be a joke, in truth the experience is familiar to other Cats performers around the world; including those who were on the Australia/New Zealand tour.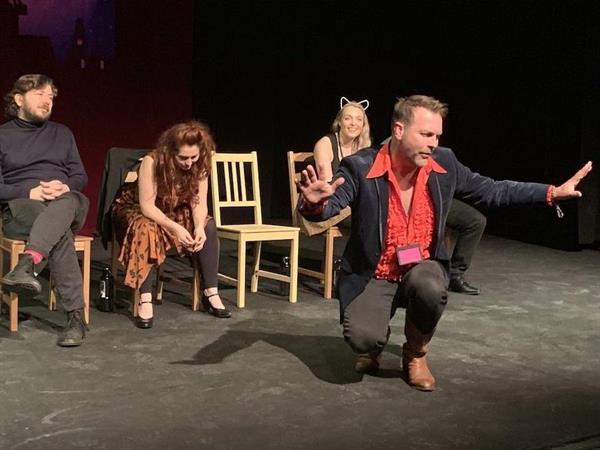 The script was fairly evenly spread amongst the performers with no particular lead. Beautifully cast by Director Sahn Millington, the balance between diverse personalities and the stories that emerge about their relationships work really well.
The cast played well against themselves and the audience. Characters were well defined though there is still some room to develop further as the season progresses.
The only unexpected choice was adding a moderator who was a real-life journalist rather than an actor. It's not clear if this was the playwright's specification but nevertheless is a useful vehicle for publicity.
Nevertheless, plenty of opportunities to laugh and be surprised at what emerges from the audience. A must-see as part of the Fringe Festival.