A good size crowd gathered at the Independent Theatre for one of their A Prelude in Tea series. This concert, however, was quite different from the others.
Dressed in 1920's evening wear, Nick Russoniello and the Golden Age Quartet presented a fabulous afternoon including musicology on the beginning of the silent movie era, demonstrations of leading-edge instrument technique, fun stories, and a film accompanied by live music.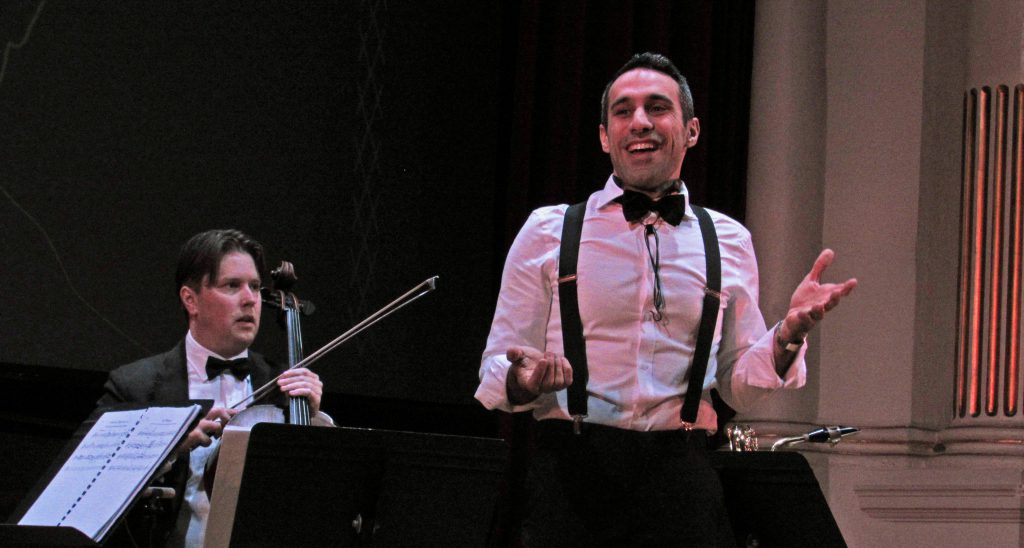 Russoniello is making a name for himself as a highly versatile professional. Winner of the ABC Symphony Australia Young Performer of the Year and recipient of the Fine Music Kruger Scholarship, with guest appearances with the Mannheimer Philharmoniker and The Australian Romantic and Classical Orchestra, he described how music was introduced to the silent movies not just to enhance the drama but also to hide the loud clacking sound of the projector. Pianists first hired for the job were well experienced in classical, musical theatre, and Victorian Music Hall genres, and so had an innate ability to enhance the action, improvising as they went. This meant that every performance was different.
We got to see the first film made in Australia, heard part of the first written soundtrack for a film (commissioned from Saint-Saëns in Paris), and Russoniello demonstrated on a period saxophone the sound effects for the laughing and slap tongue techniques. Soon after this time a handbook of 'moods' was published, a reference guide a pianist could quickly flick through to find appropriate music to match the given scene. Being published in the 1920s, the moods were all so much lighter than today's film music; so what we heard sounded quite lightweight, although the love scenes were delightfully quaint.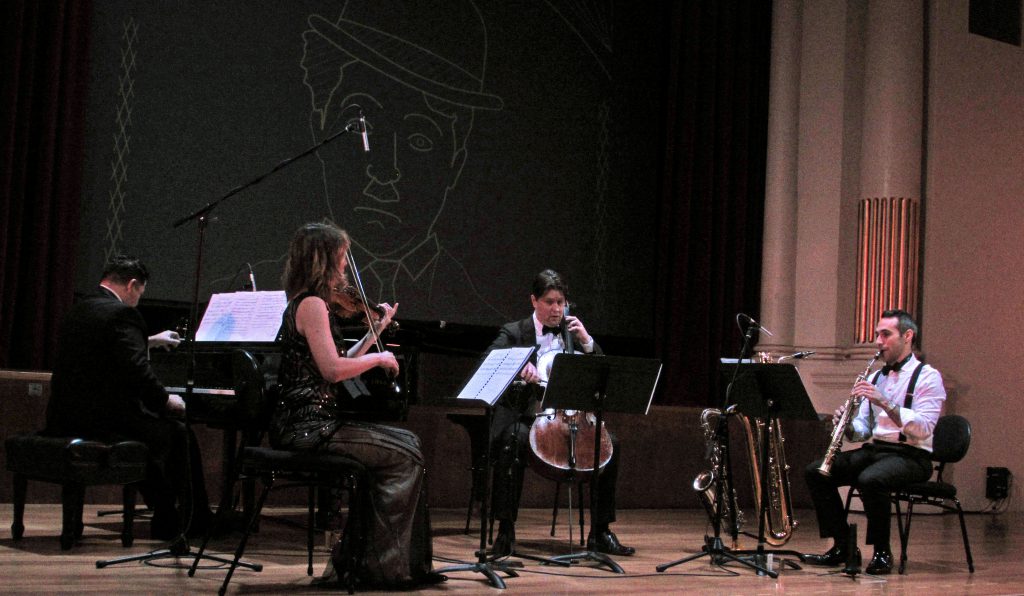 Joining Russoniello was his wife Julia Russoniello on violin, the lovely cello of Paul Stender, and the magnificent improvising of Chilean-born Australian pianist and composer Daniel Rojas. Rojas was given ample opportunity to spread his technique wide across classical, early jazz and South American flavours, which he took on with gusto. He is a wonderful discovery and you'd do well to keep an eye out for his name in future concerts.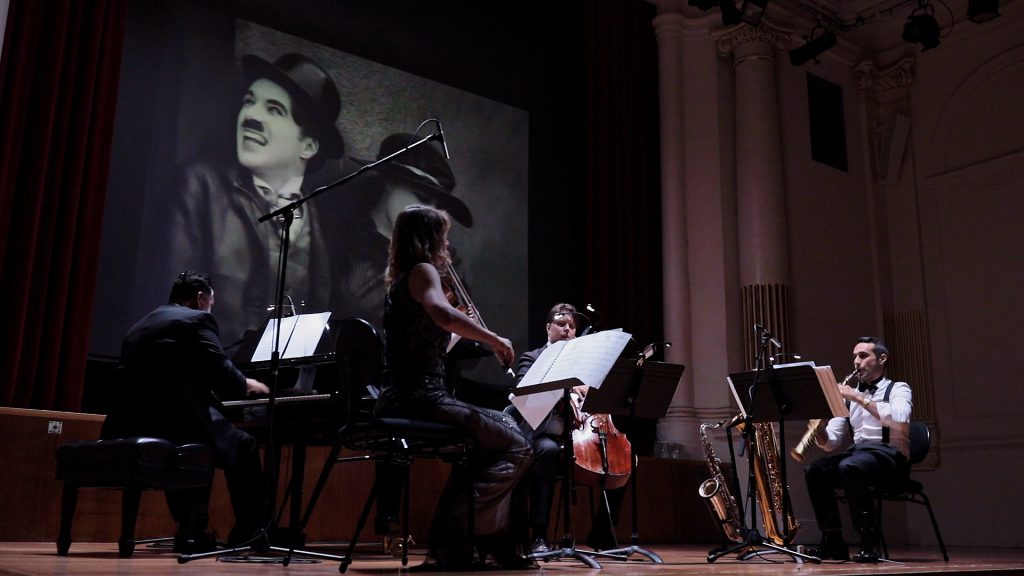 The second half featured the Charlie Chaplin 1917 movie The Immigrant, very appropriately chosen considering world current affairs. Chaplin's comic genius was beautifully enhanced by Russoniello's own composition for the quartet, becoming a seamless integration which melded into the overall experience.

This concert has great potential to market into corporate events. Outstanding work and we hope Russoniello will further develop the concept as a series to include new films. Bravo! Encore!