When I was 13, I fell in love.
It was that deep, feel-it-in-your-bones love that I experienced in my whole body. I got butterflies every time I saw his face. His name was Jeremy Sumpter, and he played the title role in the 2003 live-action film Peter Pan.
Those blonde curls! The blue eyes! The baby face! The schoolyard was swooning, and my girlfriends and I cut out photos of him to stick into our school diaries. We pushed the VHS into the video player at every sleepover. We were obsessed.
And as the female-led cast of Yve Blake's Fangirls (which returns to the stage at the Seymour Centre after a highly successful first run) stepped onto the stage swooning over the latest boy band to hit the world stage, I was taken back to 13-year-old me and the rollercoaster of emotions that come from teenage fandom.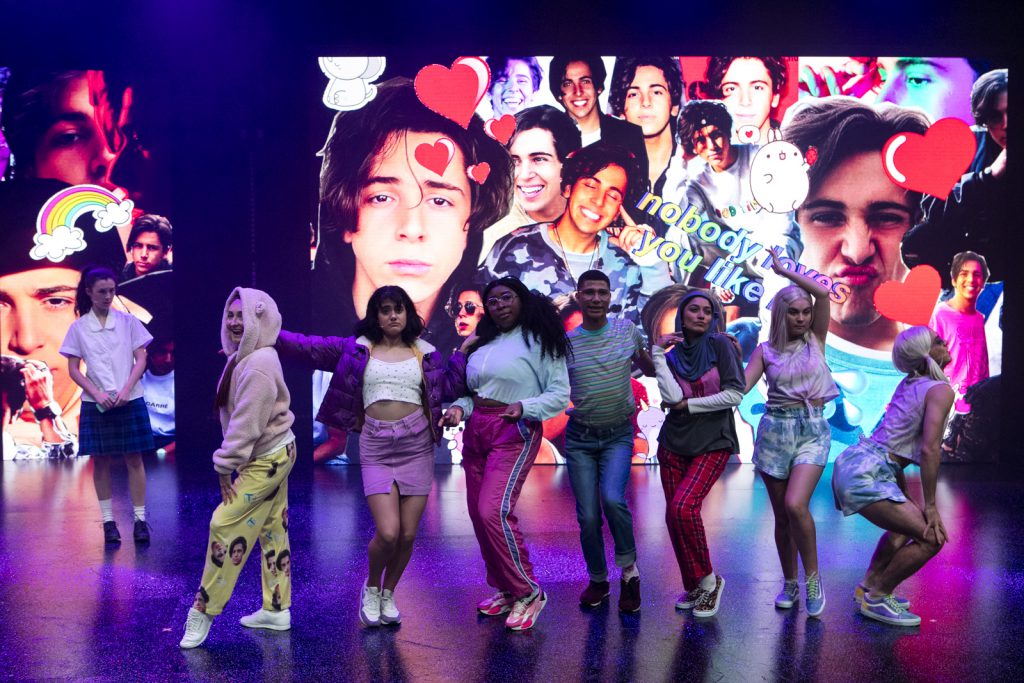 Eddie (Karis Oka) is in love with Harry (AYDAN), the lead singer of the very popular British by band True Connection (a not-so-subtle nod to the phenomenon that was One Direction). The problem is, so is every other teen girl around the country.
But Eddie's love is different. She sees Harry for who he really is – someone who feels trapped. An outsider. Someone desperately waiting to break from their life.
Someone just like her.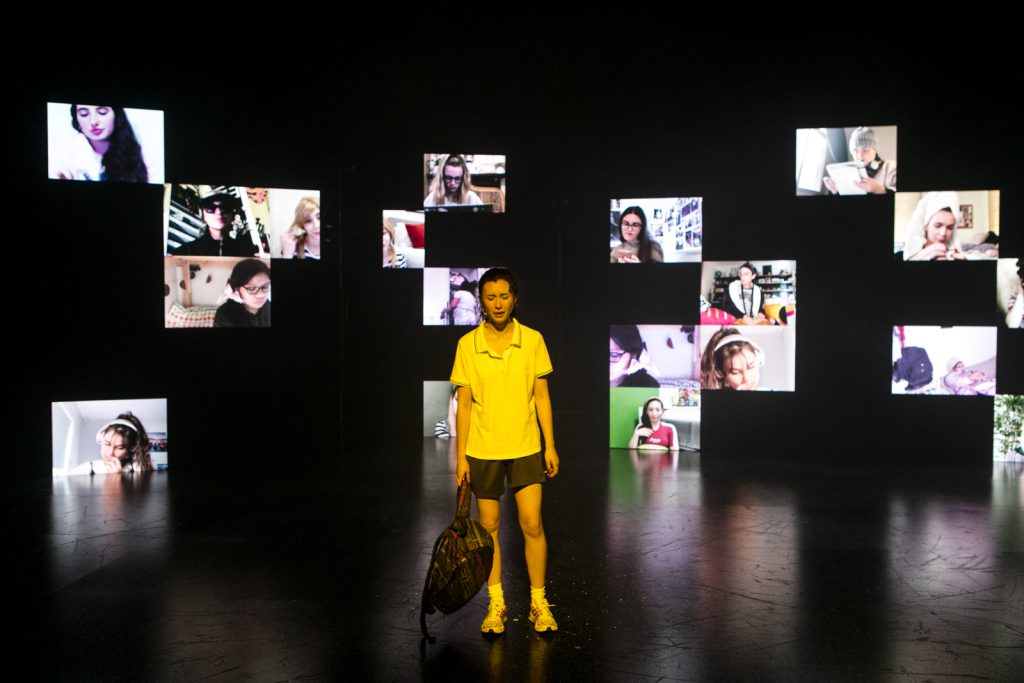 And she like, just can't catch a break! Her mum (Sharon Millerchip) is like, so annoying and won't give her space! She doesn't understand! Her best friends Jules (Chika Ikogwe) and Brianna (Shubshri Kandiah) are going to the True Direction concert without her! Not fair! She finds solace in the online fandom community, where her friend SaltyPringle (James Majoos) helps her write Harry fanfiction.
But when Harry goes missing, the outpouring of grief from his fans is dismissed as hysterical nonsense from 'silly little girls'.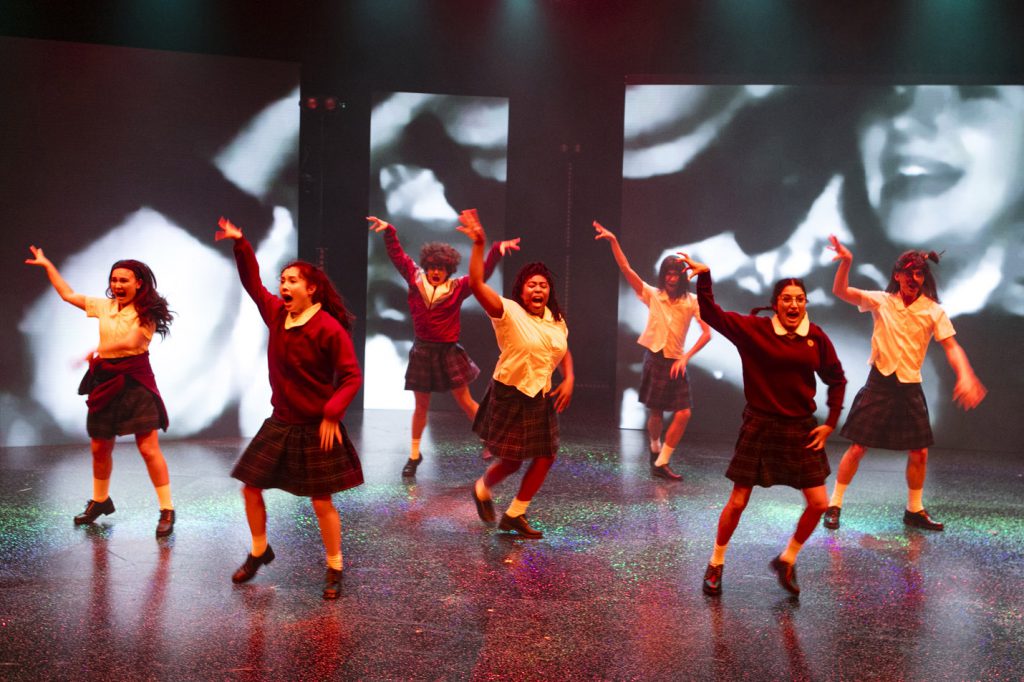 Blake's script superbly captures that teen obsession without deriding it. After all, when we teach girls to hate parts of themselves (beautifully peppered throughout the show by Jules' funny-but-nasty jabs at other people – "even the ones with ugly knees get boyfriends!" – and Brianna's endless anxiety about her own body – "oh my god, do I have ugly knees?"), it's little wonder that when these manufactured pop conglomerates are created to tell those same girls they are perfect the way they are, that their words are lapped up furiously.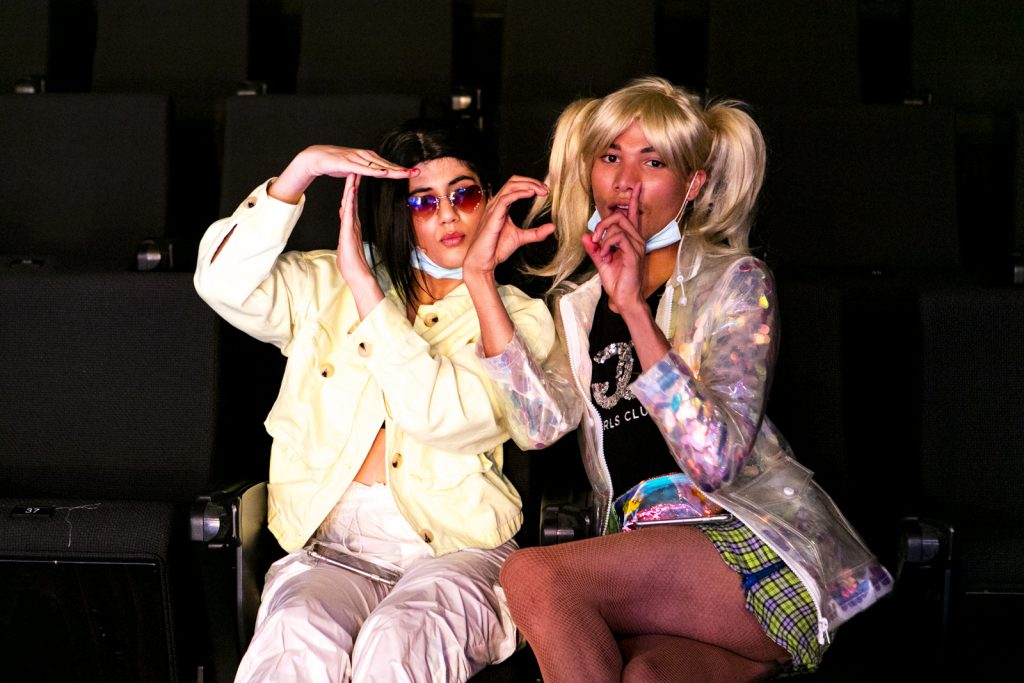 Paige Rattray directs an incredibly talented bunch. You'd be forgiven for believing that the adult cast were in fact teenagers. This was helped by an excellent wardrobe, thanks to costumer designer David Fleischer, who made good use of stage lights and sparkling sequinned tops, and the hilariously gawky choreography by Leonard Mickelo.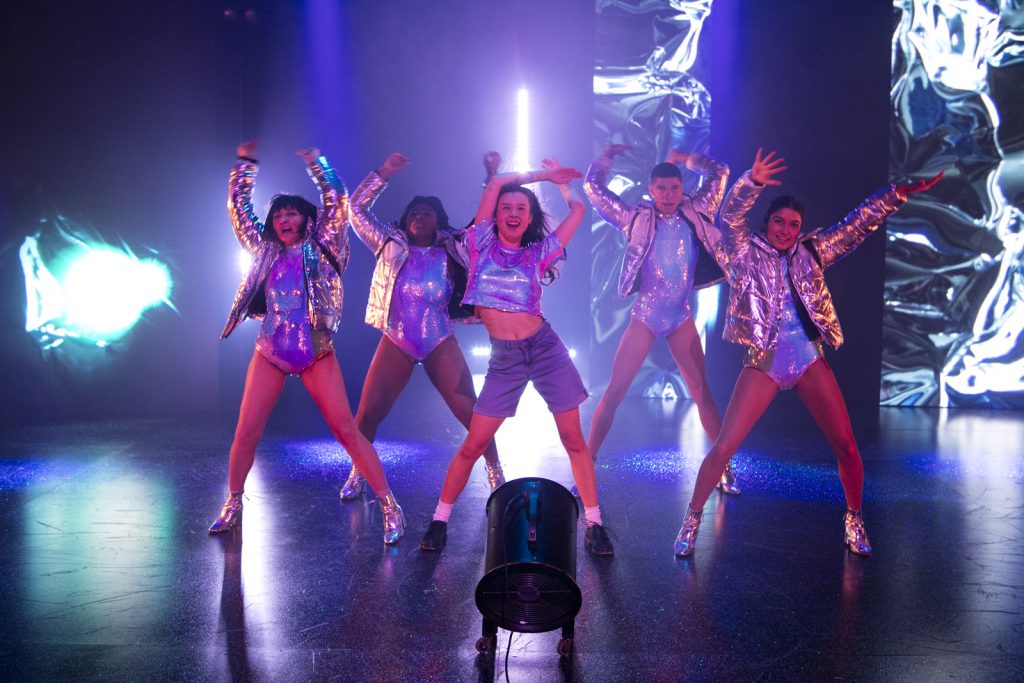 Ikogwe's punchy one-liners as the brash, confident Jules had the audience in stitches but seamlessly transitioned to a more vulnerable side, highlighting the complexity of high school girls rather than offering them up as one dimensional. Millerchip's portrayal of Eddie's hardworking single mum exquisitely mirrored the heartache that her daughter experienced – loving someone who doesn't love you the same way, and I'm sure I wasn't the only one in the audience with damp eyes during her performance. Oka's Eddie was laugh-out-loud funny, capturing the crazed schoolgirl obsession without feeling like a send-up, and her scenes with Majoos as the (fabulous!) SaltyPringle were ridiculously good fun.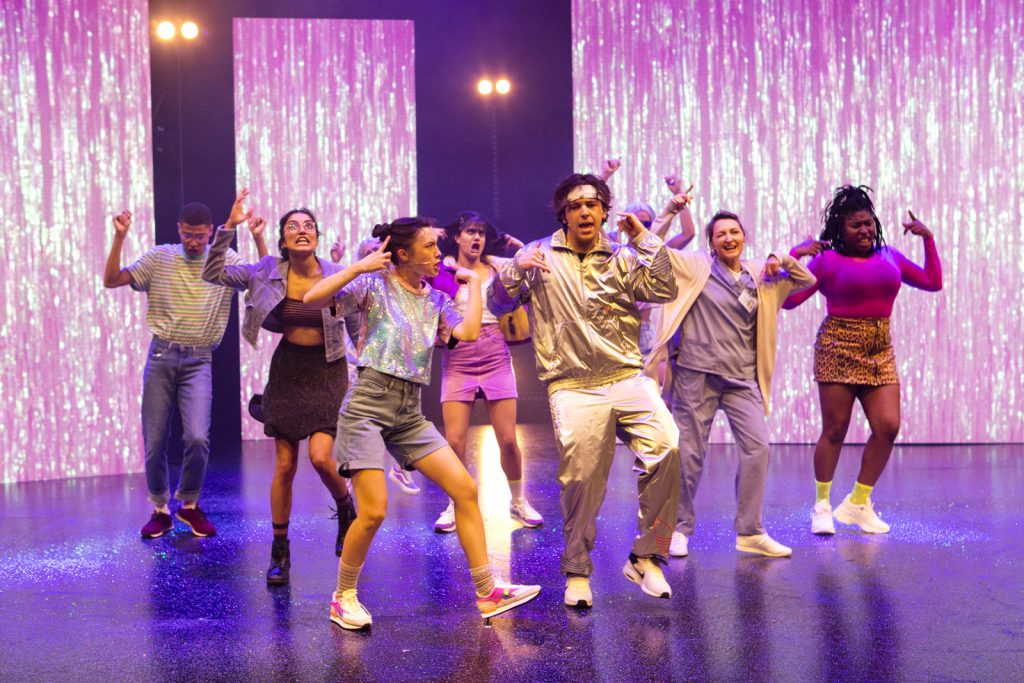 And as each song ended, the audience roared with cheers even louder than the audio of crazed fans used throughout the show. Fangirls will have you rocking out just as though you were at your favourite band's concert. It was so enjoyable, this reviewer has already booked tickets to see it again. And I can't pay a higher compliment than that.
Now, excuse me while I see what Jeremy Sumpter is up to these days…