Plays based on restaurants almost always centre their scenes either at the front-of-house or in the kitchen. This comedy takes a different perspective.
Sitting in the dingy basement of the trendy molecular gastronomy restaurant is reservationist Sam (Contessa Treffone). She's the person you'd think would have the least power, given all other staff treat her as the lowest of the low. Yet, as the play progresses, she realises she has more power than she thought.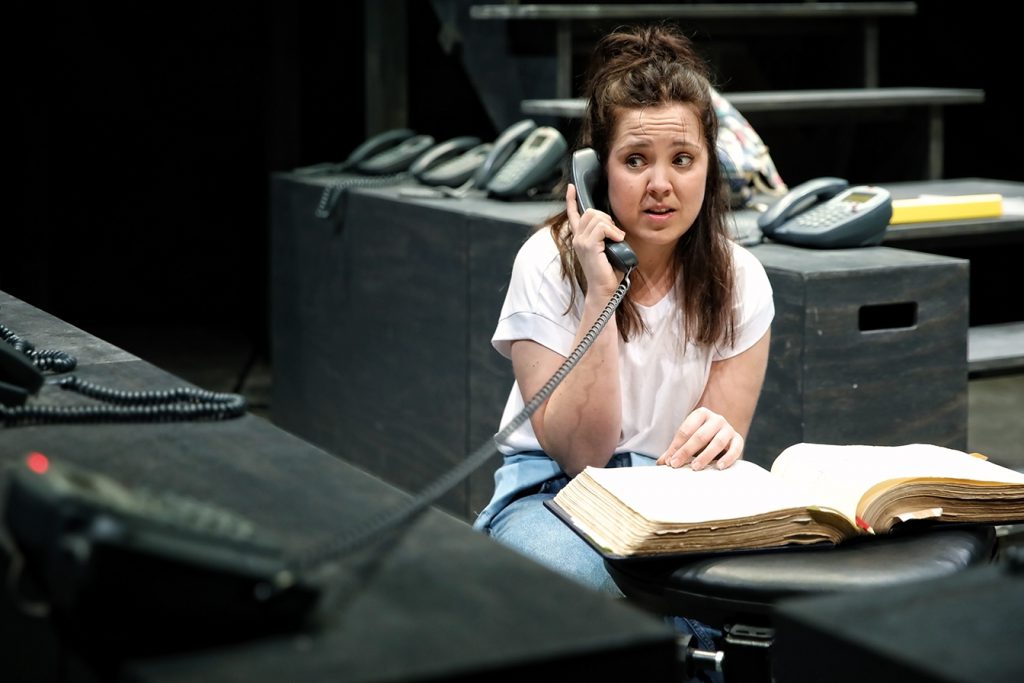 Fully Committed is a one-actor show which has previously played a sold-out season on Broadway, was listed in the Top Ten Plays of 2000 by Time Magazine, and still runs to this day in cities around the USA.
For Ensemble Theatre, however, Director Kate Champion has done an outstanding job in developing and adapting the script to a distinctly local flavour; including our own MPs, celebrities, and geographical references as well as transporting the restaurant's original Manhattan setting to the shores of Woolloomooloo.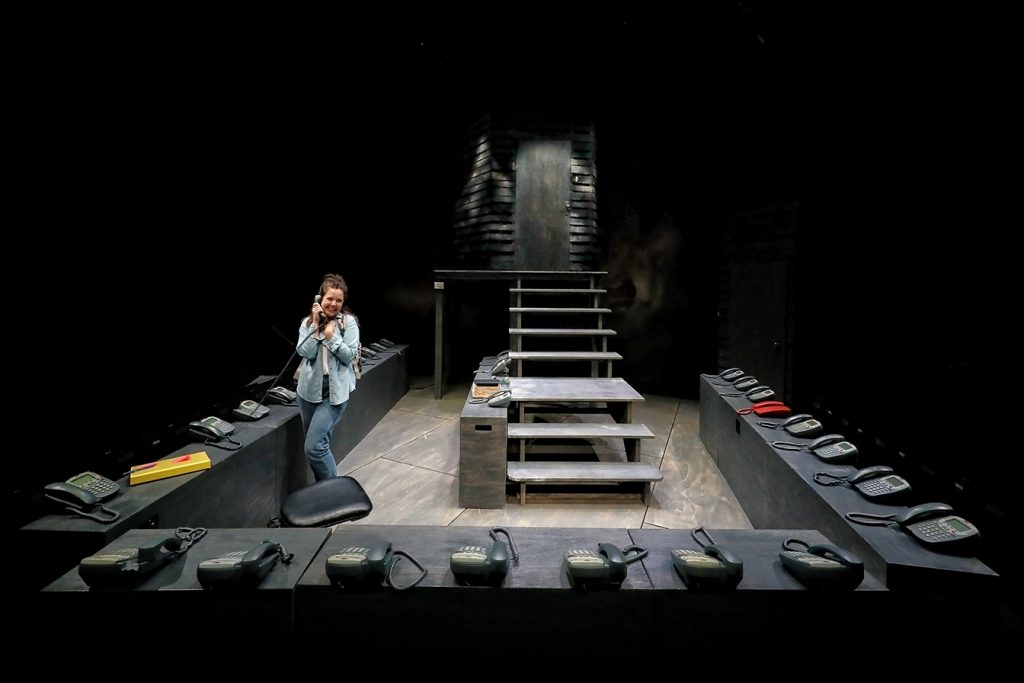 Running between a long line of phones, extraordinary performer Contessa Treffone stretches body and brain to the limit, playing more than 40 characters so distinctly different we quickly come to recognise each one fighting for an ever-elusive restaurant reservation.
Are they a gangster?
Who is their special guest?
Can their assistant's assistant come in to put softer light bulbs above the table?
Did she order the chef a helicopter for 6:30 pm?
Sam tries to please everyone whilst managing a passive-aggressive friend, unsuccessfully prodding her acting agent into action, and mulling over how she can get to spend Christmas with her recently widowed Dad.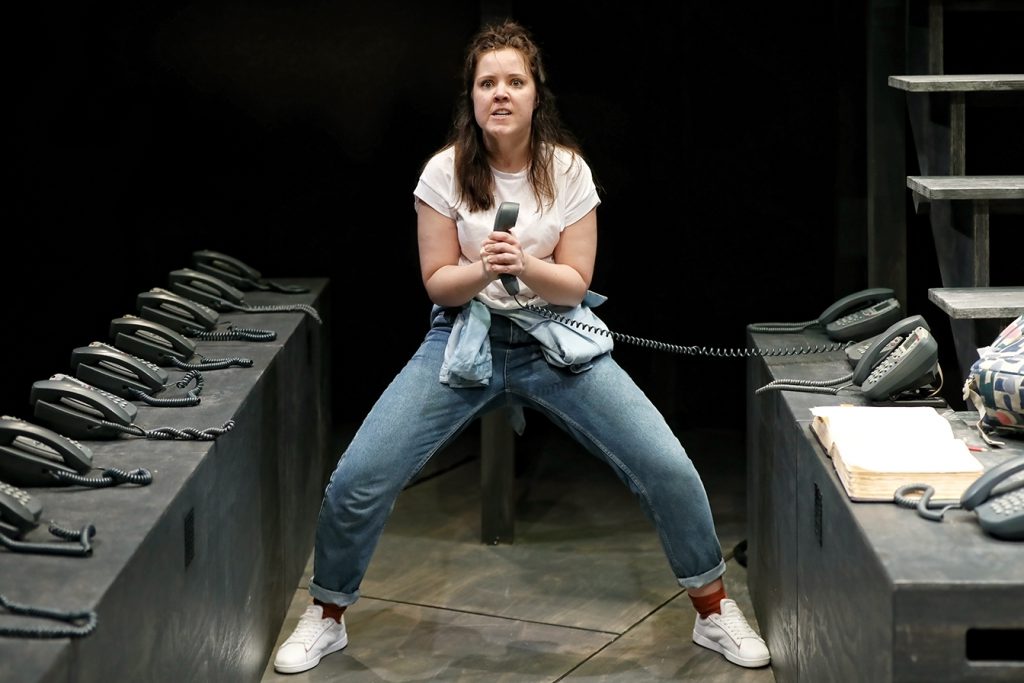 Treffone offers a staggering physical performance, with her Sam hard-working, modest, and ever-patient. The most heartfelt, beautiful moments of the 90-minute play were found in talking with her father, with just a few short conversations amazingly able to portray a very loving relationship. It's a sharp contrast to the many other clashing egos present in the performance.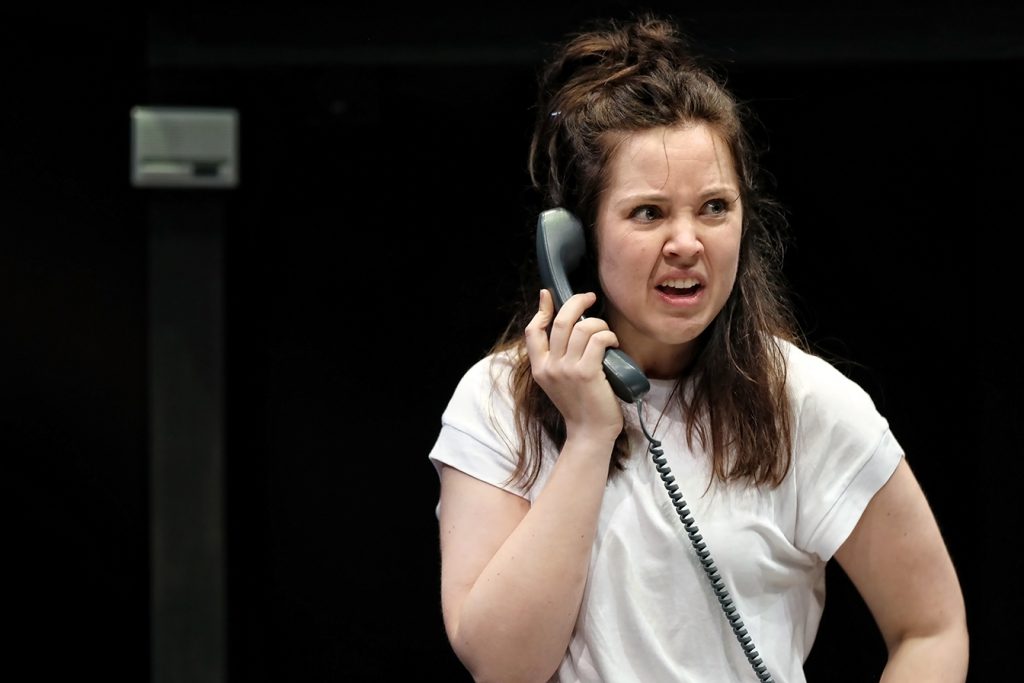 Dramaturg Jane Fitzgerald and Dialect Coach Amy Hume, supporting Treffone, have done a remarkable job in helping her define the characters and their many accents. Compared to earlier productions in the USA, this one offers much more physical diversity in the script's characters, from the lecherous and threatening to the nervous or charming.
Additionally, Sound Design by Nate Edmondson is superb and beautifully timed to create a tight, frantic conversation that runs the full length of the show.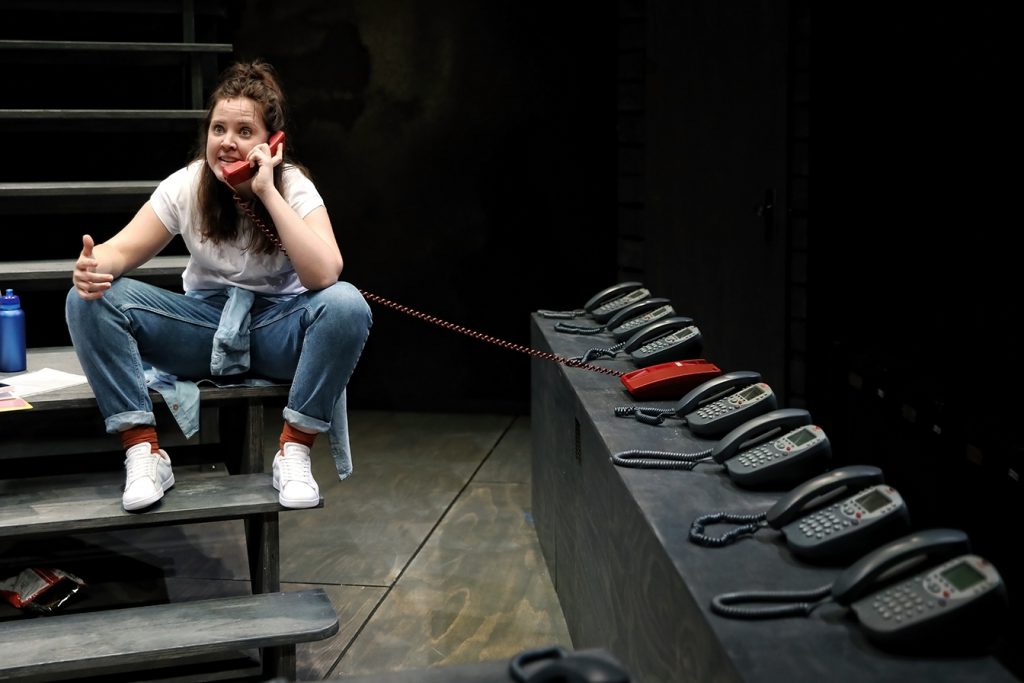 Packed from top to bottom with laughs, Fully Committed is an exceptional piece of theatre that you must see before the season closes. Highly recommended.