Balancing old memories with new feelings, Lady Beatle deserves a longer run.
There is an old musician's adage: 'If you're going to cover someone else's song, do it different.' Lady Beatle, touring various theatres at the moment, unfortunately can't take this totally to heart; we are there to recapture old memories and feel the magic of the Beatles one more time.
But, nonetheless, the show is successful in unexpected ways.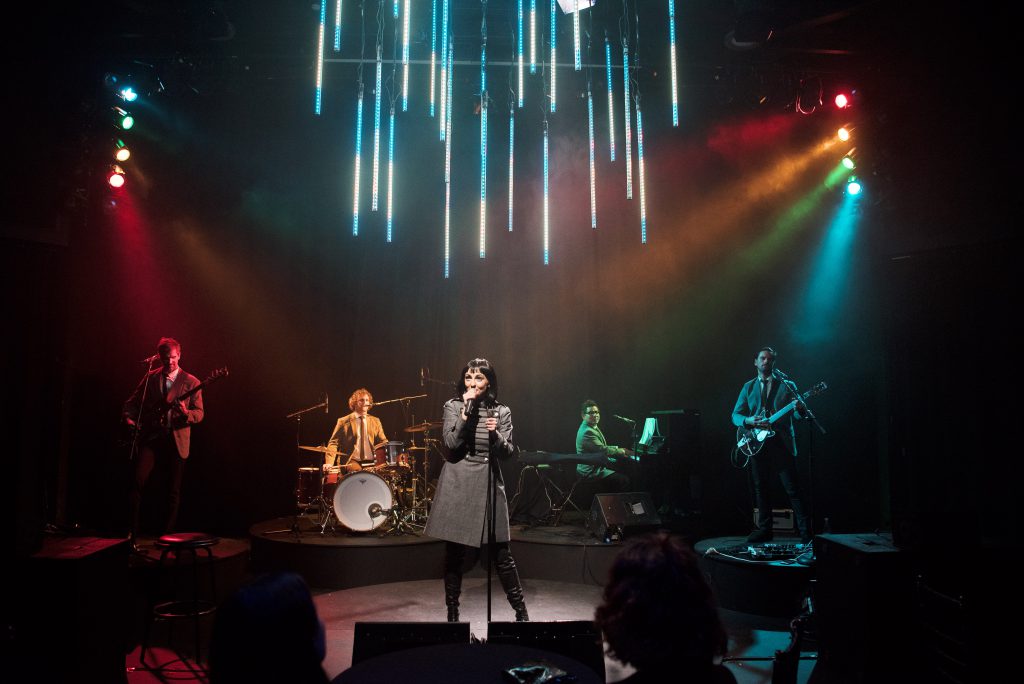 The staging for the Glen Street Theatre run is simple; the Lonely Hearts Club Band (of course), placed upstage, have four individual rostra. Downstage center is a larger raised circle, where Naomi Price takes charge and delivers in spades.
Her blue Sgt Pepper coat (featuring Paul from the album cover on the night this writer attended) echoes a circus ringmaster as she takes us on her magical mystery tour. The songs bring back memories in the audience, with the occasional sharing of stories from the people in the Beatle's lives adding a depth (and sometimes new meaning) to the lyrics.
Performance-wise, Price has a powerful voice and range to match, bringing a vulnerability not always present in the upbeat original recordings.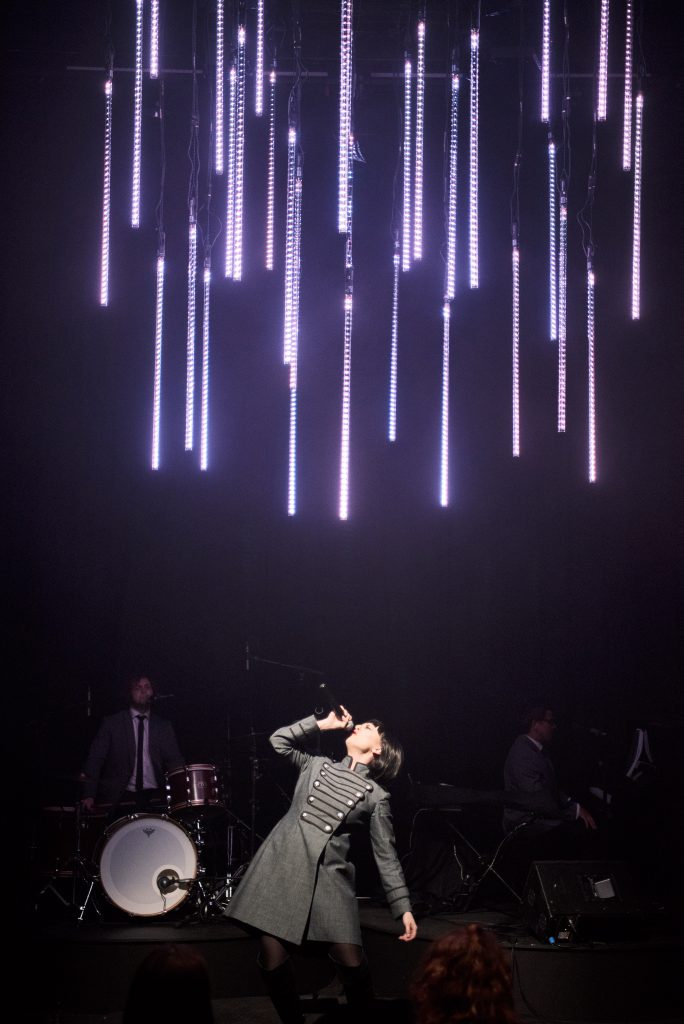 From the earliest songs Love Me Do and Please Please Me, there is a plea to be liked just below the teen pop.
When she hits Don't Let Me Down, we hear someone who has been let down and desperately wants it to stop, taking the song into a whole new world.
Price brings a childlike vulnerability to Lucy In the Sky With Diamonds, giving us the child whose picture inspired the tune (with the drug reference inferred later from the song's psychedelic sound).
Marshmallow Pies are real in another child's eyes and she lets us know just how scrumptious they are.
The loneliness of the darkest night leads her naturally into Blackbird and a need for the audience to arise.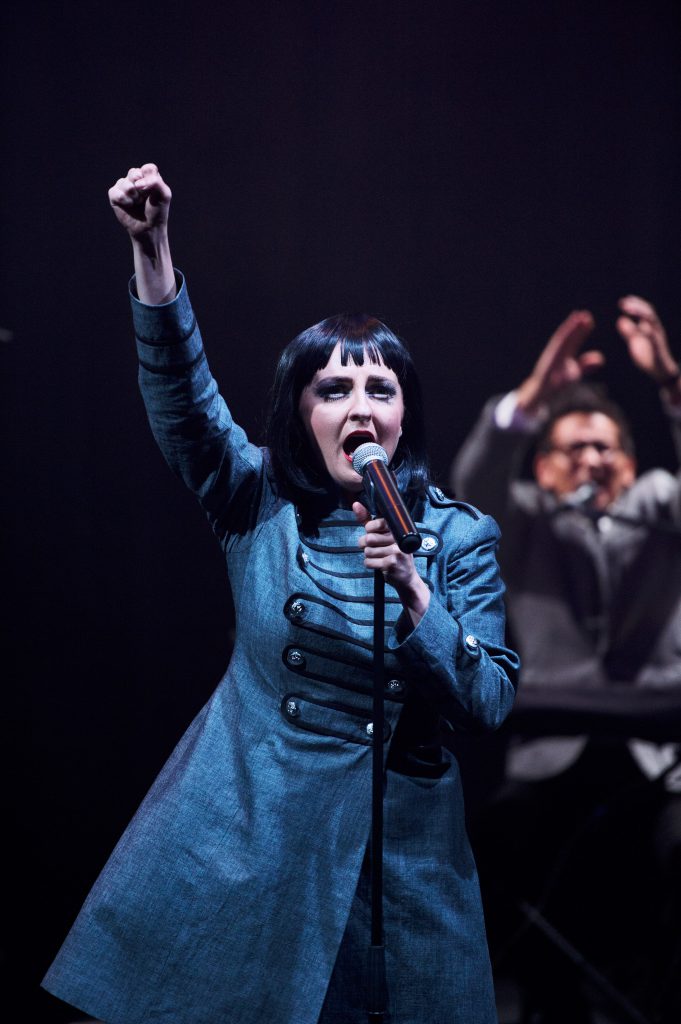 Yet, though Price occasionally leaves her circle to engage the audience (and does so naturally and beautifully), it is when she is isolated in her circle that we feel the heartbreak in her harmony.
Perhaps the most sadly ironic anecdote that echoes this is the tribute to the 'fifth' Beatle, Brian Epstein. Lonely, Jewish, and gay, we learn that he died from an accidental overdose of the drug prescribed to help him overcome his homosexuality. Times have changed, but the human heart continues to hurt; the remedy is a little help from our friends.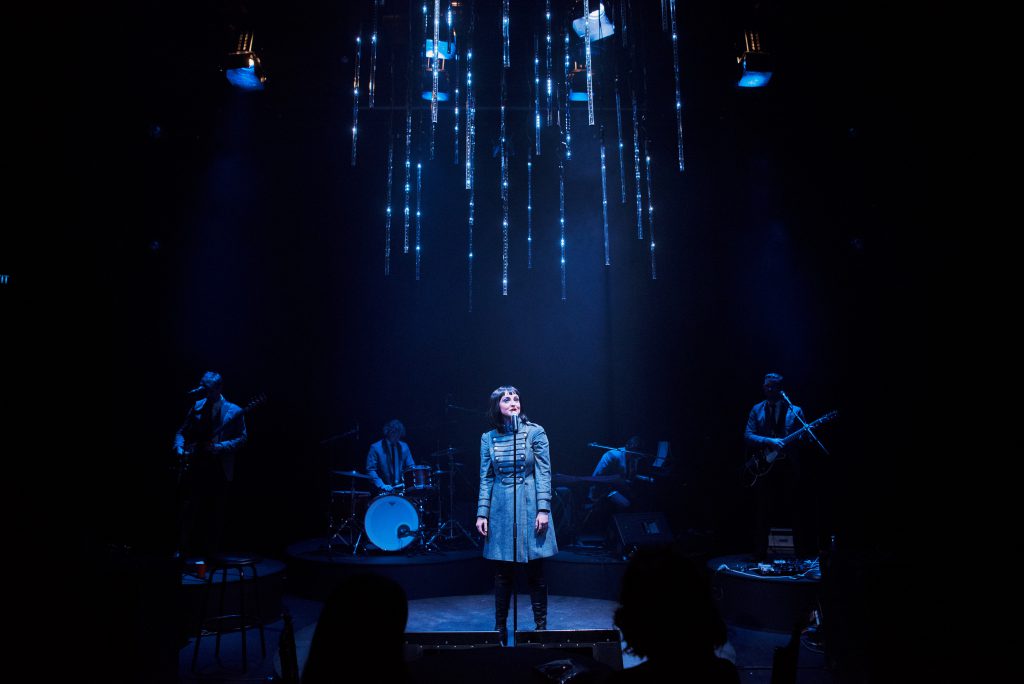 Musically, the band, (featuring Mik Easterman, Andrew Johnson, Michael Manikus and Jason Manikusdo) do justice to the original orchestrations and vocal harmonies. In their solos, we can hear how much further they could take the songs if let loose.
Though the Glen Street audience was a little reticent in its Mexican waves and clapping along, there was nothing half-hearted about the standing ovation. The show pleases, and on many levels.