In a play full of stars, it is the ensemble performance that shines brightest.
Belvoir's Life of Galileo, written by Bertolt Brecht and adapted by Tom Wright, is a divisive show in more ways than one. Taking the key events of the astronomer's later life and adapting them to a modern-day setting, the question that plagues the audience is the same one plaguing the characters; how prepared are we to wilfully reject what we want our world to look like and instead embrace the one that actually exists?
Our answer, like theirs, constantly changes. And it couldn't be more perfect as a result.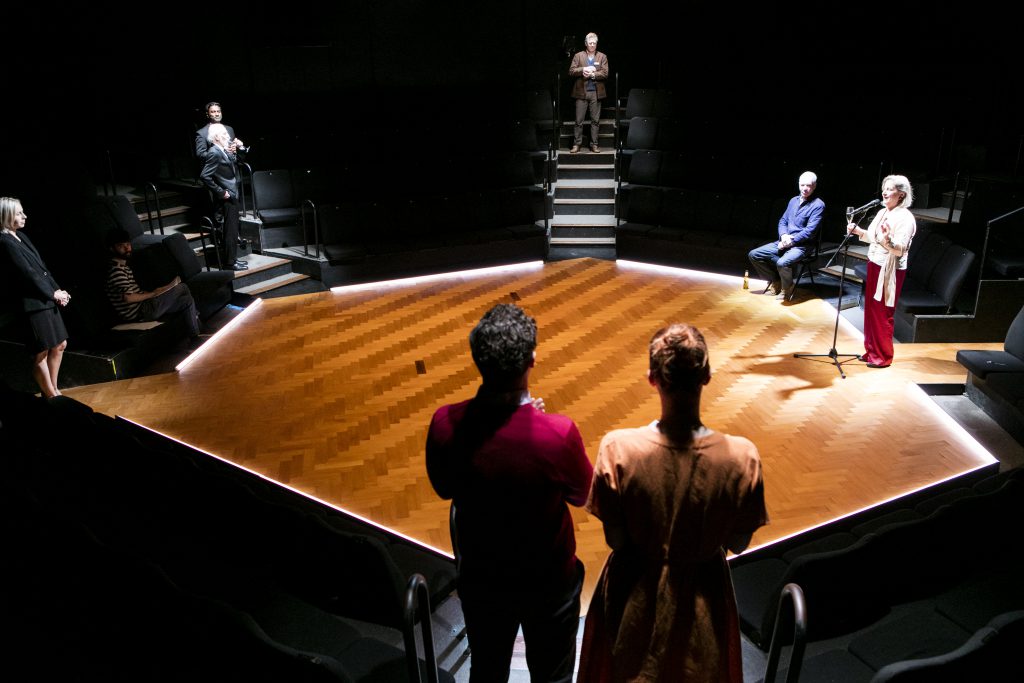 Colin Friels is electrifying in the title role, leading his incredible cast with great strength. The emotional complexity of the character is something he does well to grapple with, giving the audience a true rendition of a David and Goliath tale with an enjoyable flair. Complementing his performance, Vaishnavi Suryaprakash as Andrea is a strong supporting act. Whilst not getting off the mark as quickly as Friels, she does well to develop her character as the play goes on. Indeed, it is her ability to portray a sense of youth that adds to the show's overall appeal; thankfully this does not come at a cost of outshining her fellow cast.
And it is this cast performance that gives Life of Galileo its edge. Bar a rather flat ending, there is never a moment where the actions and actors on stage let up. Whether it is Sonia Todd as the mixed-opinioned Vice Chancellor, Miranda Parker in her professional theatre debut as the rather millennial Grand Duchess, or Peter Carroll as an unusually energetic (and at one point even dancing) Barberini, the show's biggest strength is the dynamism of its cast.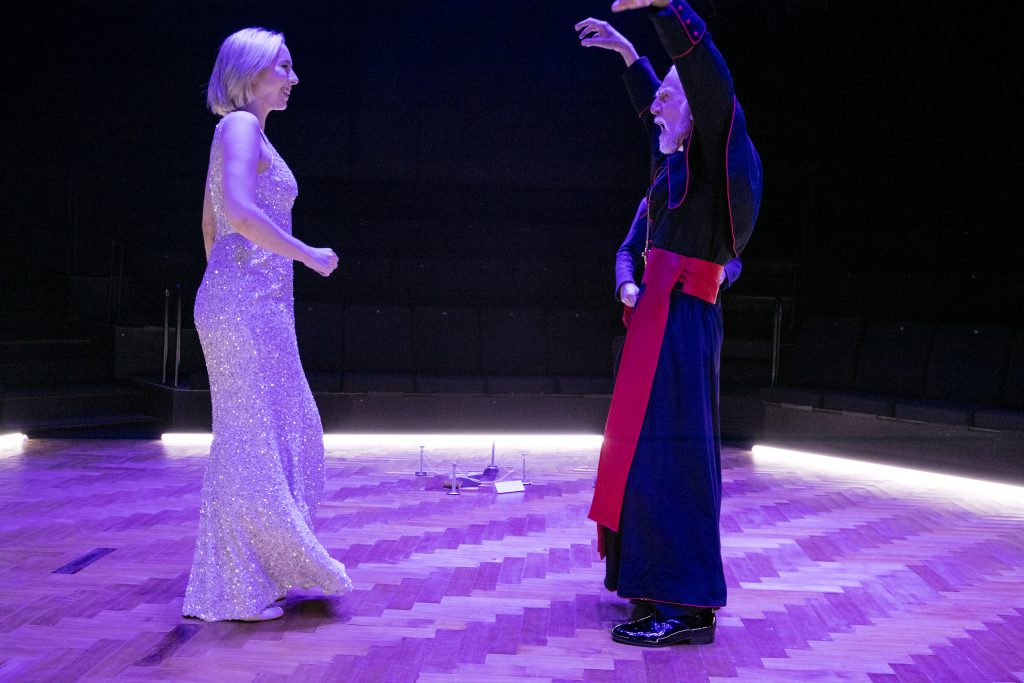 On a directorial level, Belvoir's Artistic Director Eamon Flack creates a great sense of fluidity as the audience traverses the play's 16 scenes. Whether it be utilising staging tacts that have worked for Belvoir in the past – namely audience interaction and dialogue delivered by actors nestled in the Upstairs Theatre's floor seats – or imaginatively re-characterising his stage with an array of props and set pieces (courtesy Set Designer Zoë Atkinson), the performance leaves little time for breath. Much like the study of science, Flack creates excitement from anticipation in this respect. Particular credit must be given to the demonstration of a live experiment on stage, achieving the ultimate goal of making science accessible to a crowd of creatives.
On a final note, Wright's script adaptation is sure to turn heads. In one perspective, it's endearing to see the well-known struggles of history's iconic figures expressed in a more understandable, and therefore impactful, way. In another, pure historians may be left wanting more from the past. Therein lies the script's strength; Wright has turned his audience into the Renaissance society of Galileo's time, torn between two contrasting perceptions. This allows for a different take-home for each individual audience member, who upon recognising this subsequently understand Galileo's struggle on a personal level rarely achieved in the performing arts. Should this not be understood, however, both writer and audience are worse off.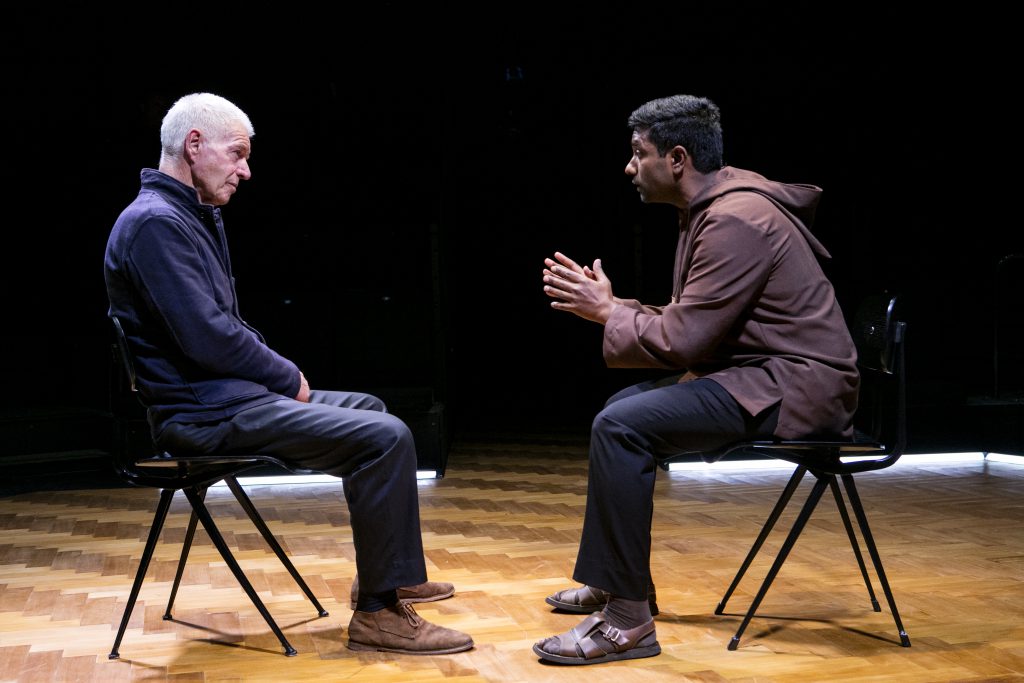 In any case, Belvoir continues what has been an unprecedented season of theatre by yet again shooting for the moon. Whilst some takeaways run the risk of being too telescopic for all audiences, Life of Galileo nonetheless lands among the stars that are the top picks of 2019 Sydney theatre.