In our prior interview, Bonnie Curtis warned me to "prepare for craziness". In this audience-orientated Alice in Wonderland/Salvador Dali-inspired dance piece, I was glad she did.
An ambitious piece by any account, it largely lived up to its ambitions. The performance audiences will see is determined by a seemingly innocent decision by them. From this initial decision, audience members will experience four distinct performances in a pre-determined order that each represent a piece of a wider journey. This felt quite exciting and definitely added an interesting element to this choreographed adventure. It is worth noting here that, due to this unique and occasionally awkward execution, with some small tweaks the experience had the potential to be much better. An example of this is the difficulty in identifying the objects in our individualised picture cards necessary to find the right room.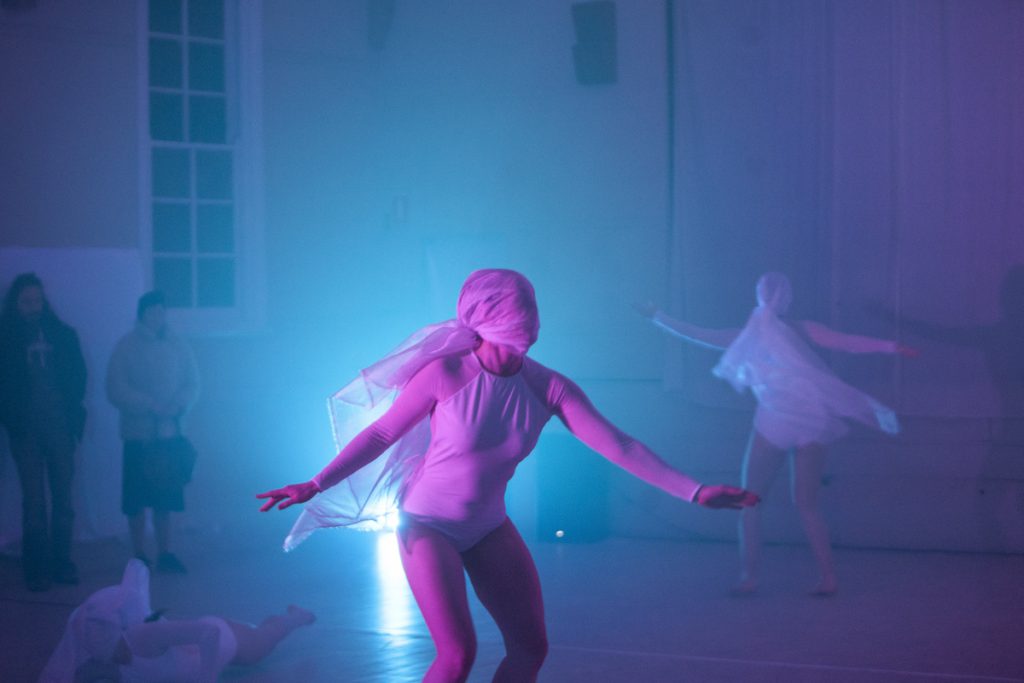 Separate to the story, the performances were wonderfully choreographed and executed. Despite the frequent room changes, it was largely able to maintain the tension throughout the hour. In our interview, Curtis told me the performance was about connecting back to our sense of childhood imagination. A serious warning – this does not mean Sesame Street or Barney the Dinosaur. Instead, it is a very dark and nuanced depiction of the surreal (thank goodness). The themes and its subsequent execution do at times feel confronting. This shouldn't discourage audiences; rather, it should encourage, as it opens up a new paradigm which by extension makes us curious about the world we are already in.
On a further note, the use of costume and makeup is to be especially commended. There was such great variety amongst the costumes that still managed to keep to its surreal central theme. Indeed, everything just seemed to marry up well. It was clear that the intersection between space, physicality, and time was well considered. What some might have considered a limiting space, Curtis and her team have been able to use with great effectiveness. My favourite example was the use of a screen and neon face/body paint in my second room which was paired very well by my next room which was more intimately physical.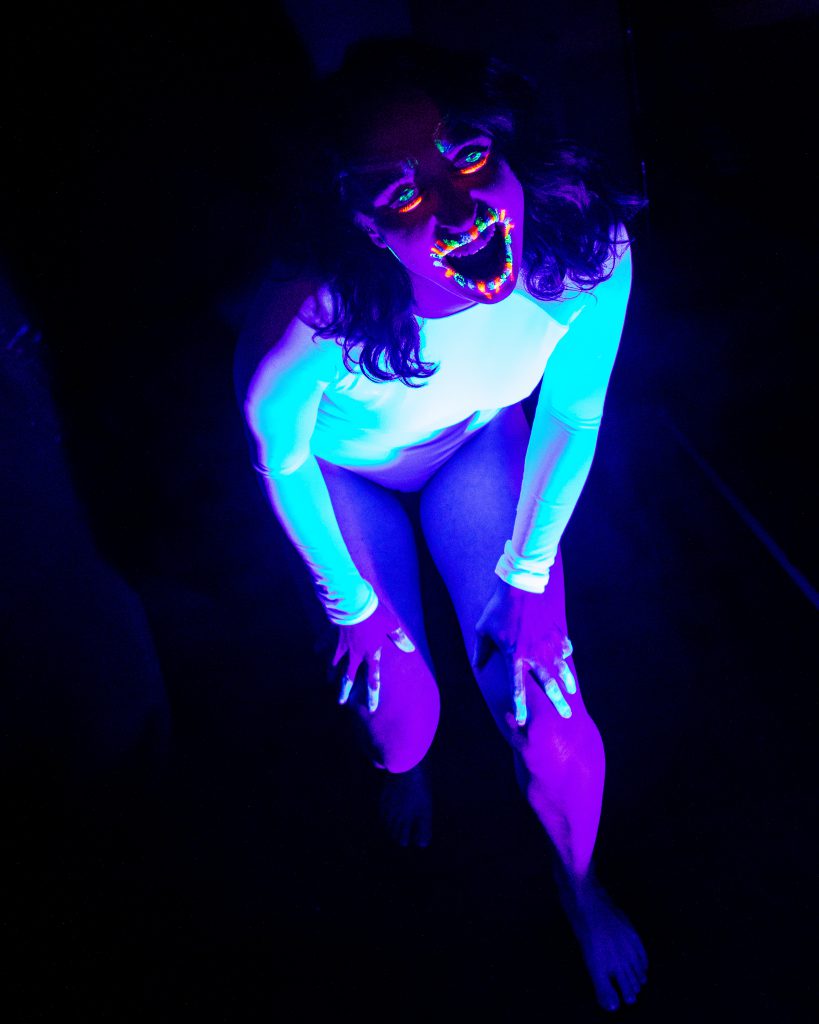 Overall, I was happy with this performance. It was so refreshing just to see something different. Indeed, I don't believe I have ever seen a piece of this nature before. Despite there being issues with awkward transitions, I applaud Curtis and her team for coming up with something so original and creatively ambitious that kept true to its core imperatives.