All the right ideas, but only some of the right execution.
Under a lattice roof of walkways and lighting rigs sat between a dozen different accents, styles of headwear, and celebrations of culture. Those accents, styles, and celebrations were the audience for Nautanki Theatre Company's latest show, eagerly awaiting a new kind of story: their story.
One of migration, and family, and home.
Ten Years To Home is playwright Sonal Moore's part of that story, sharing her own experience as the child of 'accidental' Indian migrants to Australia in the 1960's. Moore's tale is told both through her own voice, played with surety and brightness by Shabnam Tavakol, as well as the voices of her mother Vasant (Reema Gillani), daughters Radhika (Cypriana Singh) and EV (Ashlene Singh), and to a lesser extent her father Rushi (Taufeeq Sheikh).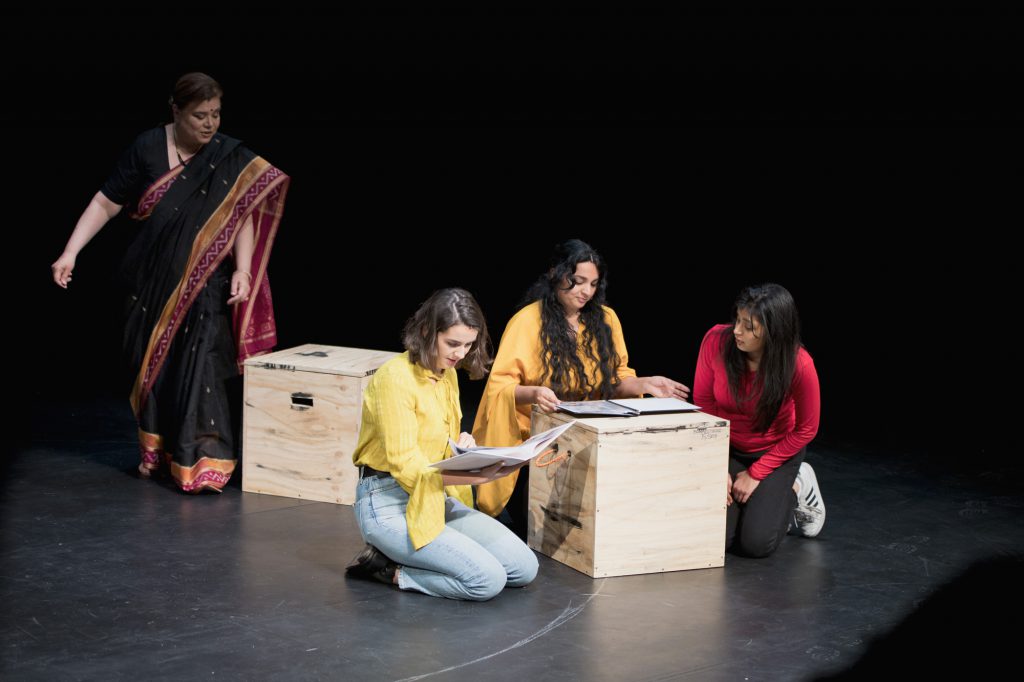 Ten Years To Home sits well in Riverside's unpretentious blackbox Lennox Theatre, using simple wooden boxes as set and props whilst keeping to a central circle on the stage in ever-shifting configurations. The boxes were effective, if a bit plain, and sat waiting in spotlights for bodies to awaken them.
The opening scene, where Sonal recalls the sharing out of pistachios as a child, is a beautiful piece of writing which captures the heart of the play as a whole. Unfortunately, that heart gets lost in other moments, perhaps tangled in the jumping timelines. Sometimes the play feels more like an in-development showing than a fully realised production.
At other times, though, there is clear craft at work. Gillani as Vasant – Aaji to her granddaughters – is the standout performer, engaging and good-humoured. A tragic moment for Vasant delivered at the front of the stage was beautifully performed, but sadly shrouded by an ill-placed lighting design. Cypriana and Ashlene as Sonal's daughters have a joyful chemistry, their banter bright. Sheikh is endearingly awkward as Papaji ('grandpa') Rushi. Shabnam Tavakol as Sonal links the pairs – her parents, her daughters – with a firm grip in each time, each memory.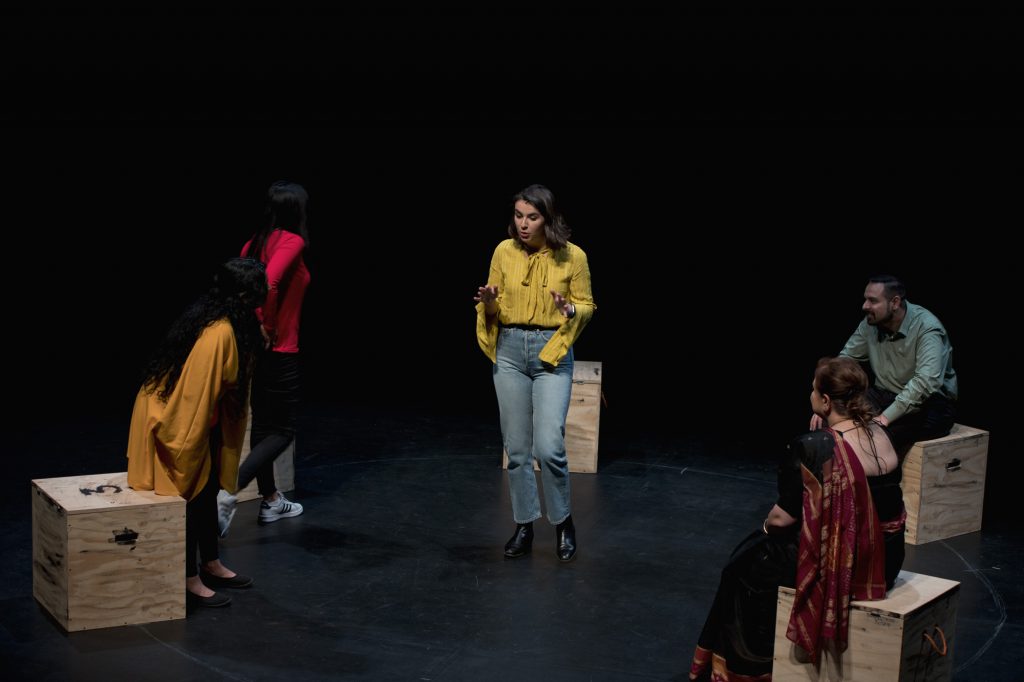 Direction by Jules Orcullo was let down by some clunky transitions and unmotivated movements but was otherwise well-handled for such a time-traveling text. Lighting (Joseph Burdock) and sound design could have been better employed, particularly in key story moments. Again, these elements feel like they had great potential under further development, making the show seem like is not yet in its final stage; that, like the curry leaf tree in the family's backyard (sprouted from seeds snuck into Australia in the '60s) it is still growing in its own way. And as Vasant told Sonal – "Don't kill the curry tree!"
Ten Years To Home is a tender, generous, and significant story, one rarely – if ever – heard on the Australian stage. It was clearly impactful for the audience who saw their own stories reflected like a mirror, and that alone makes it worth watching. Diverse stories are important stories, and we as theatre makers, goers, lovers, need to support them.