When Ghenoa Gela first performed My Urrwai in front of her parents, her dad wept.
The audience, then in the tiny downstairs Belvoir theatre, saw him and wept too. "Without really knowing why!" said Gela on Thursday's opening night in a post-show talk.
Her one-woman theatre (which is actually often laugh-out-loud funny) is now at the Opera House as part of Festival UnWrapped, billed to showcase the best contemporary independent Australian performance pushing culture and expression into original terrain. Transfixing from beginning to end, with a faultless choreographic and comedic beat, the charismatic Gela harnesses her enormous talents to tell her truth as a proud Torres Strait Island woman, raised in Rockhampton.
Set against the stripped-back space of The Studio, her stories use voice and movement to traverse space and time. We see Gela on her first day at school, as a teacher leans over her and demands she change her name to fit western enunciation, western tongue. As a young teen, we see her dancing with a broom and breaking out into Whitney Houston to curb the monotony of kitchen chores. Now a young woman, we see her go to her mother in a moment of great vulnerability, to tell her she's on a new journey: she's seeing a girl. Then Gela breaks off, turns to the audience, and says bluntly: "This is not a coming out moment". It's something else, which can be found nowhere in western ideology.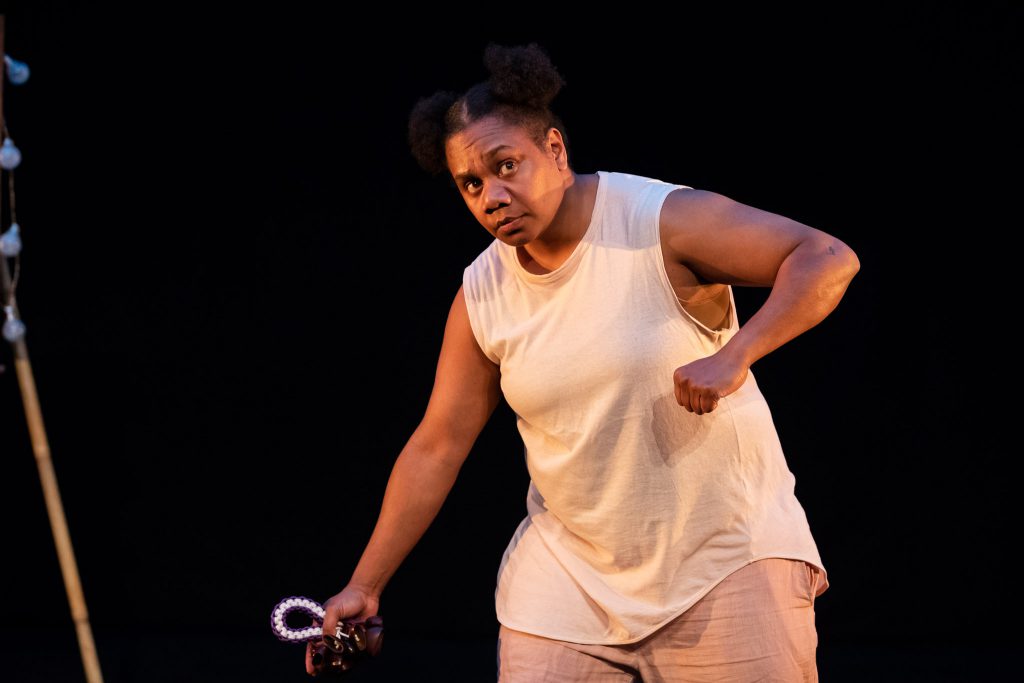 Built up progressively through these embodied memories are the nuanced contradictions, colonial brutalities and cultural richness at the heart of her lived experience. The main story that courses through the rest is Gela performing her grandmother's dance on her grandmother's land. The dance holds such cultural significance that the audience does not see it. It can only be performed in some places, says Gela. "Sydney Opera House isn't one of them."
Decades of familial and formal training have made her into a stunningly protean performer; gracefully evolving moods, shapeshifting in and out of characters and scenes. A dynamic, wholly disarming and intelligent life courses through her as she moves about stage, seemingly unrehearsed. Affect is powerfully enhanced through lighting, which pours colour from the ceiling or duskily plays with dust motes as it's beamed from stage right.
Like Gela herself, this is a show that refuses to sit pretty in any designated box. Frequently she will interrupt a scene to speak directly to the audience, casually filling in detail and giving context. Playfully irreverent of convention, she will borrow tropes of other performances, too, eluding all fixity. Even as she feels society draw tighter and tighter lines of being around her, she resists.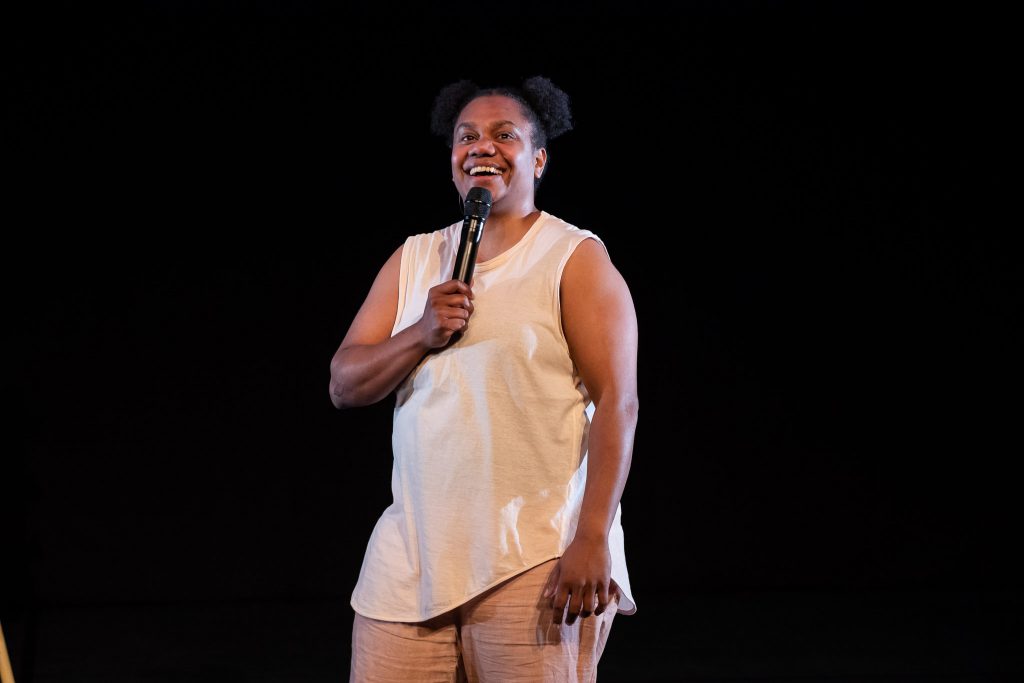 The performance has instances of audience involvement, too. In a kind of canny bait-and-switch with empathy, she trades places/races with a white man on stage, who briefly becomes Gela. That man is suddenly where she was a few weeks ago, as a police mob closes around her with brutal, implacable force, and – to her/their/our terror – a gun is flashed.
My Urrwai is only with the festival until Sunday. On opening night, a group of young NAISDA students were there, along with plenty of the rest of the white upper middle-class crowd. When after the show, she was asked by the festival's director what was important to her in her work, Gela paused, reflective. Really, she said, it's so that others like her can see that it's possible, to do what she does. Giving a platform for her culture, speaking her truth, she is "planting the seeds so that others can find shade".