Inside the Sydney Lyric Theatre, the stage becomes the outside of a circus tent.
Peep shows play, but we are drawn in by the exciting Gabrielle McClinton. 'We've got magic to do, just for you' she sings in the opening number, and the show explodes into life.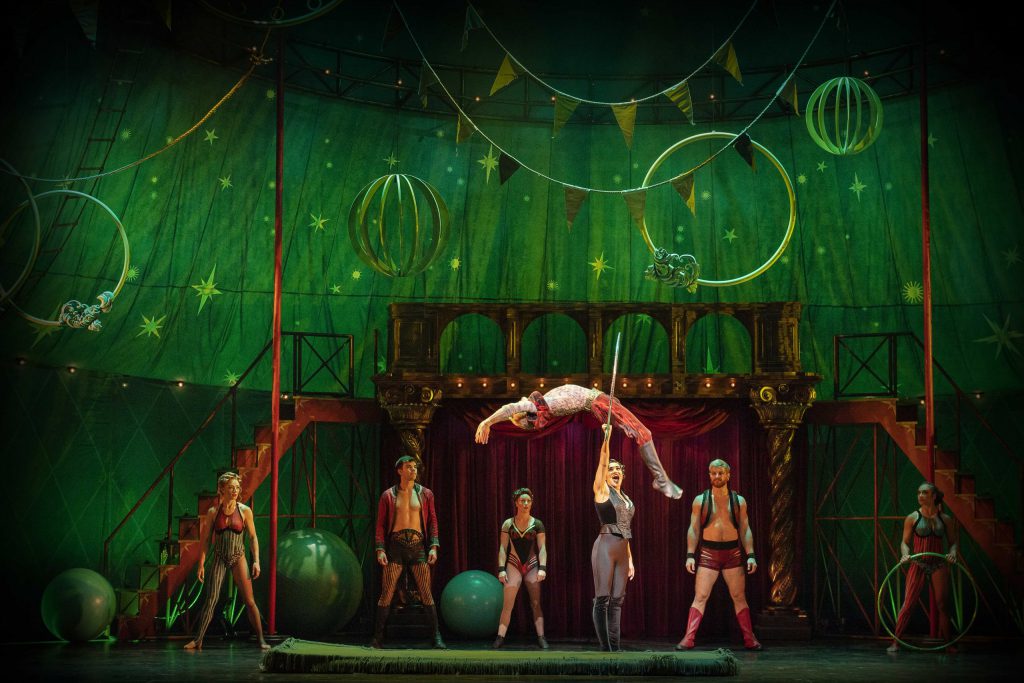 This was not your usual opening night. The celebrities were masked, so we had to imagine who they were; but inside, we were a real live audience craving the community experience you can't get from flickering furniture. And here was a miracle play.
The circus tent is an illusion by Scott Pask, spectacularly lit by Kenneth Posner. Colour and movement abound and are stripped away, as if it were a character, or part of Pippin.
Pippin began life as a morality tale, but Stephen Schwarz's work was transformed by Bob Fosse into something highly immoral. Pippin (Ainsley Melham), the son of King Charlemagne (Simon Burke), searches for the meaning of life in an erotically charged, nod and wink version of the Middle Ages. Though there are glimpses of the early '70s in the satirical 'War is a Science' and the pastoral idyll (that eventually becomes bored with itself), there is no mistaking the contemporary relevance of this production.
Everyman is the toughest character for a stage actor, but Melham has the voice, the presence and emotional reserves to engage the audience and take them on Pippin's journey. From his opening song 'Corner of the Sky' through to 'On the Right Track', his duet with the Leading Player (Gabrielle McClinton), to the very beautiful 'Love Song' with Catherine (Lucy Maunder), Melham is vulnerable and yet assured. We see his Pippin grow from a bumbling youth to a man who cuts it in dance routines with the players.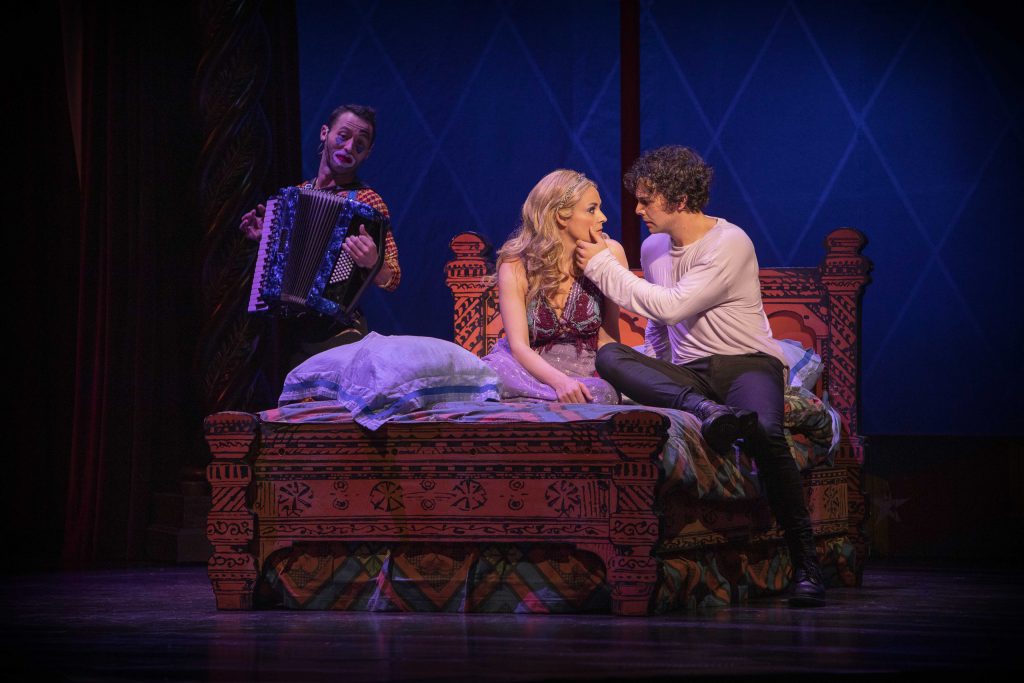 Gabrielle McClinton devours the role of Leading Player, the driving force behind the play within a play. She weaves through the action – part ringmaster, part director, and totally seductive. Her clinging costume (courtesy Dominique Lemieux) draws our eyes, unbelievably, to her expressive shoulder blades; a Fosse specialty. She slinks and struts, embodying Fosse's style and sexuality. She sings like a dream. Her American experience brings a Broadway level of chutzpah to the story.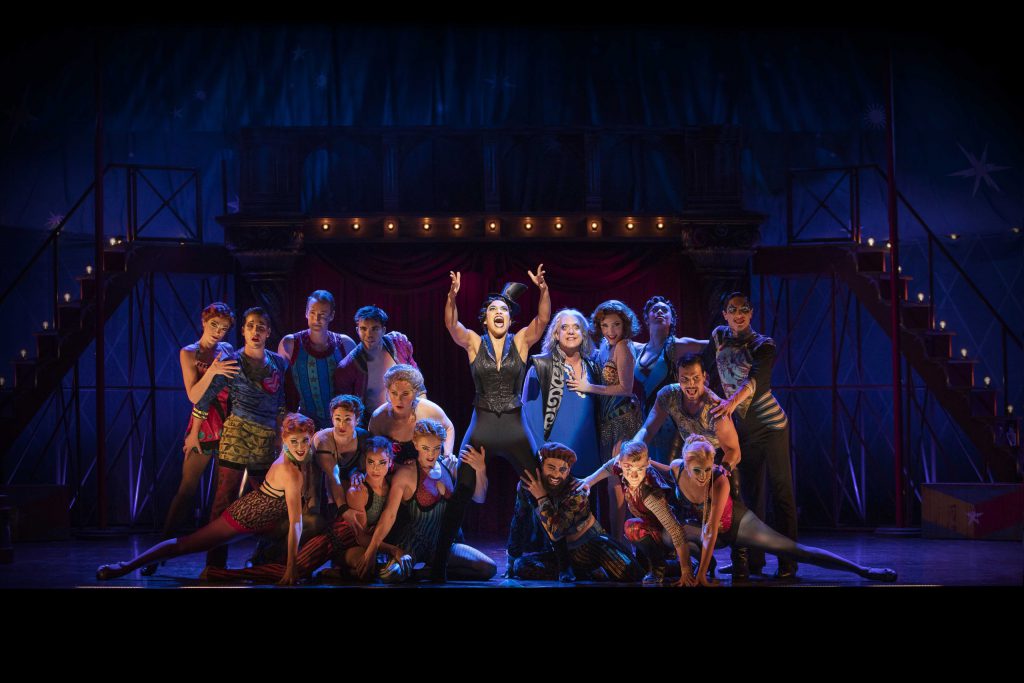 You don't need to be familiar with the work of Fosse's wife, the explosive Gwen Verdon, to appreciate Leslie Bell's searing performance of Fastrada. Her fiery, ironic rendition of 'Spread a Little Sunshine' is a showstopper in a night full of them.
Chet Walker's choreography is a rethink for this concept rather than a homage to Bob Fosse. There are moments and movements enough to satisfy Fosse fans and to remind us of his burlesque aesthetic.
Kerri-Anne Kennerley's Berthe is the grandmother of our dreams. Her antics on the trapeze are heart-stopping and we fear we may lose a national treasure. Kennerley, on the other hand, is having a whale of a time, wrapped in the arms and legs of a fully developed acrobat.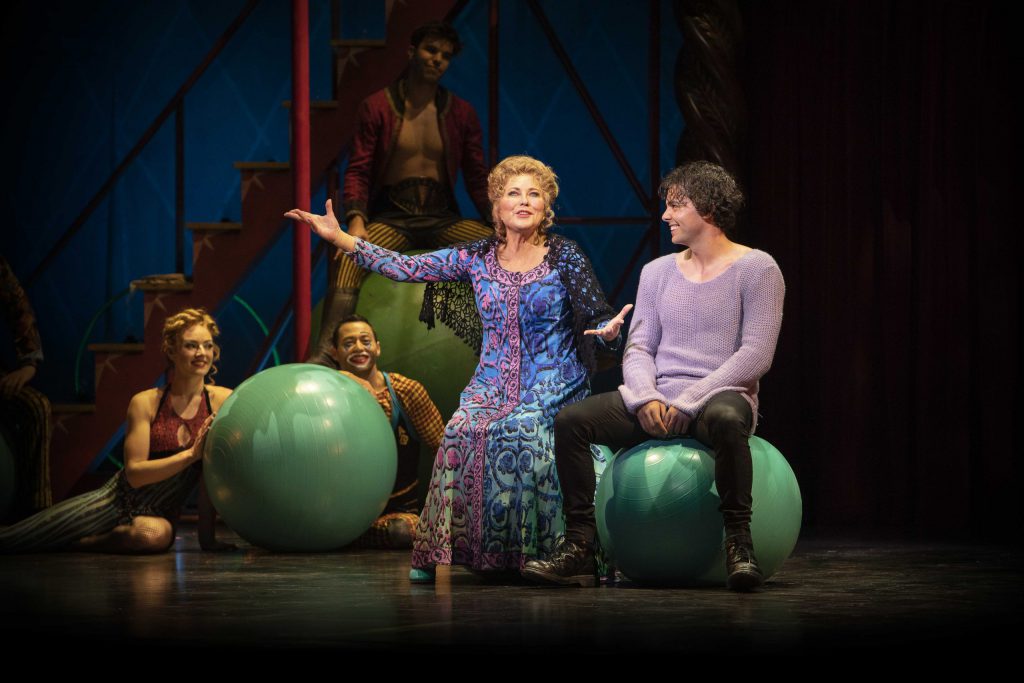 The versatile Simon Burke's King Charlemagne (Charles) begins as a comic turn, a pointed reminder of the petulant childishness of some in power. If it seems overcooked at first, remember he is playing a player playing a King. Eventually, the character matures powerfully and Burke is in good voice. His son Lewis, played by Euan Doidge, reminds us that brawn and a doting mother are not a recipe for success.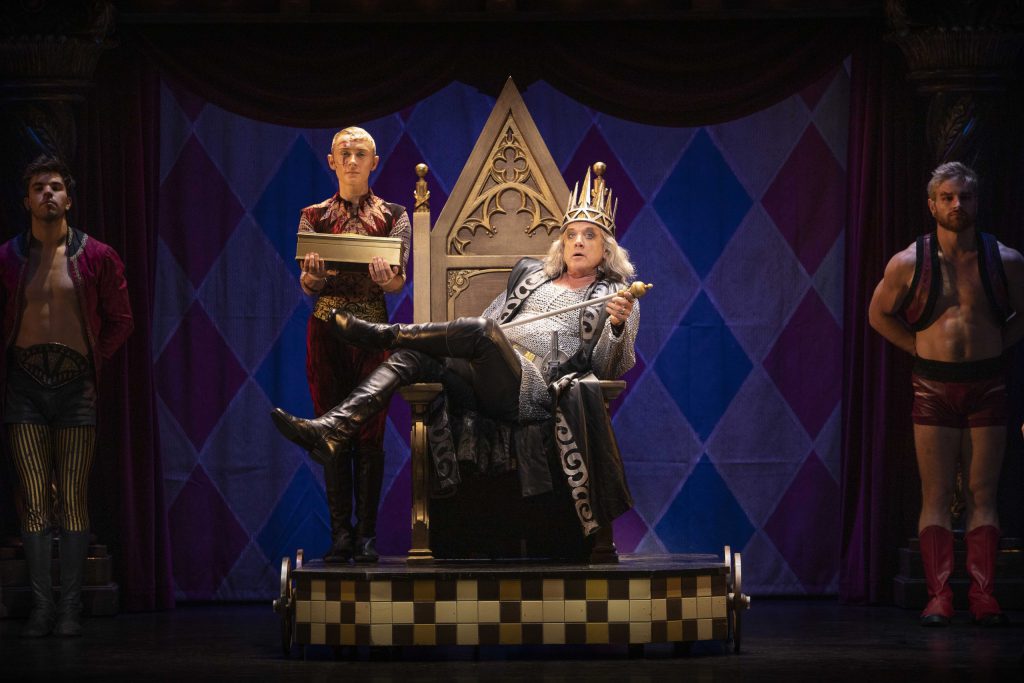 When the illusions are stripped away, though, Catherine and Pippin need to appeal to us as 'real' people. Lucy Maunder's Catherine achieves this, grounding the story when stripped of her daffy persona, costume and wig. Her performance of 'Kind of Woman' is simply beautiful.
There is a full cast of accomplished acrobats. A man next to me mumbled 'Cirque du Soleil with songs' through his mask. True, almost, but much much more. The acrobatics are real, but the convincing magic tricks reminds of the power of illusion. And the entertainment keeps on coming. Levitating bodies, disappearing boxes, a talking headless body, a blazing inferno, and my favourite – shapely disembodied legs pushing a cart.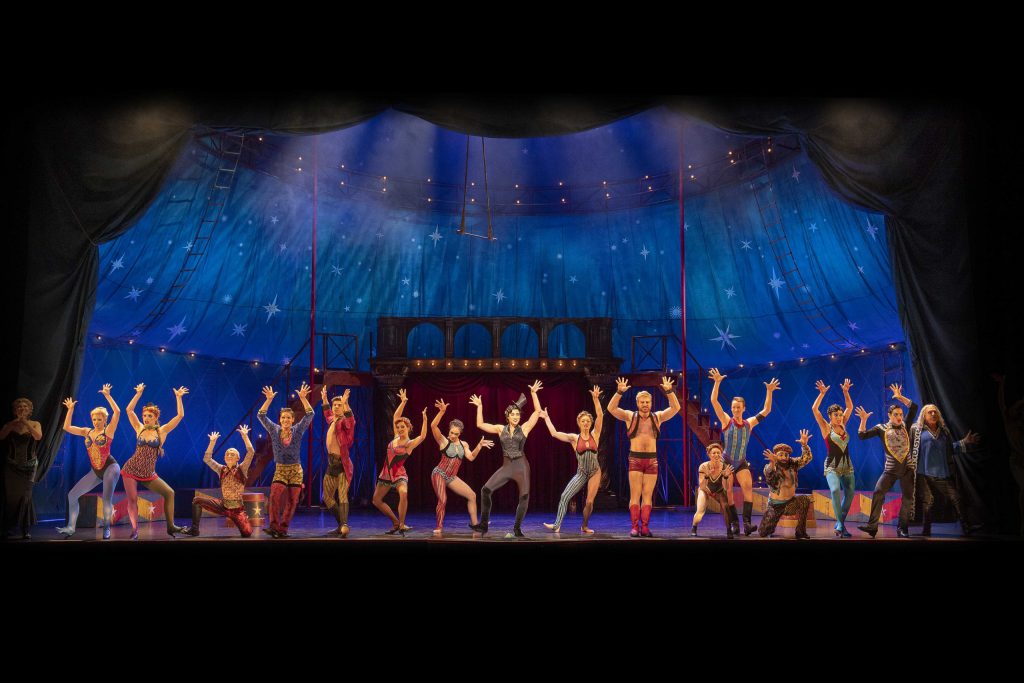 If at times it feels like the Players, a chorus extraordinaire, are giving us three shows rolled into one, there are moments when it all comes together and we are left dazzled by the incisive thought behind Director Diane Paulus' concept. It is an American production, and we should be grateful for its out-of-town tryout.
Of course, it has an Australian flavour – the orchestra is faultless even when it is silenced by the Leading Player, and when one character says 'When the King makes budget cuts the first thing to go is the arts', the audience erupted.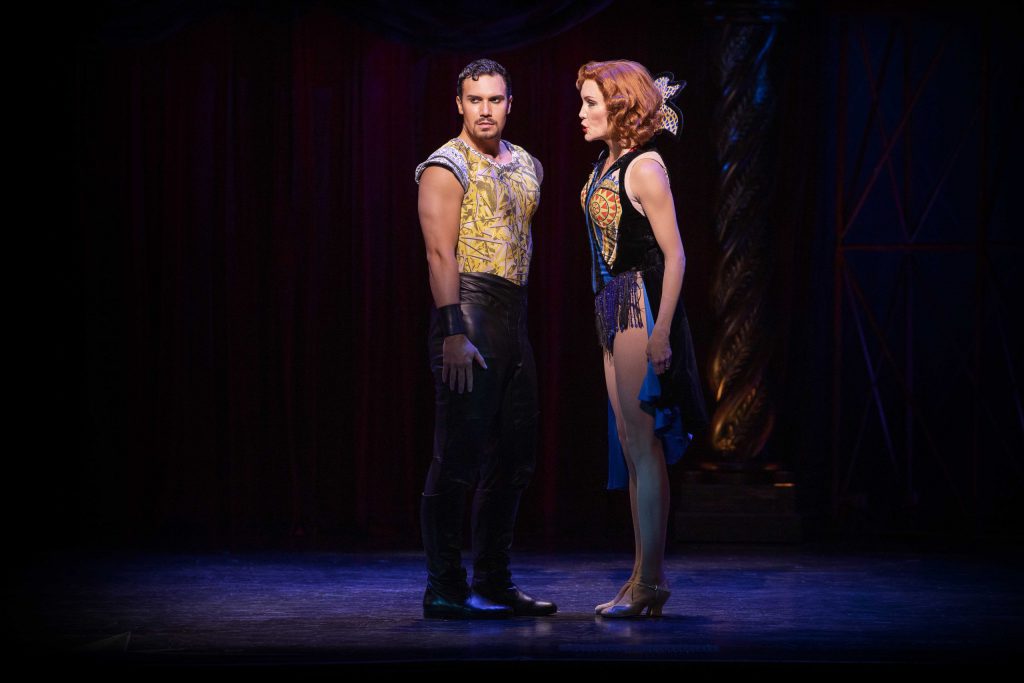 Yet, in stark contrast to this line, the arts are back; and John Frost, the New South Wales Government, and the producers of Pippin have made the magic happen again. The standing ovation was for the show, but included us all.
Go twice. You've earned it.