A warm and fuzzy festive offering, creatively retold.
Ensemble Theatre's production of A Christmas Carol, starring John Bell and directed by Damien Ryan, is a joyful rendition of Dickens' classic tale sure to delight audiences.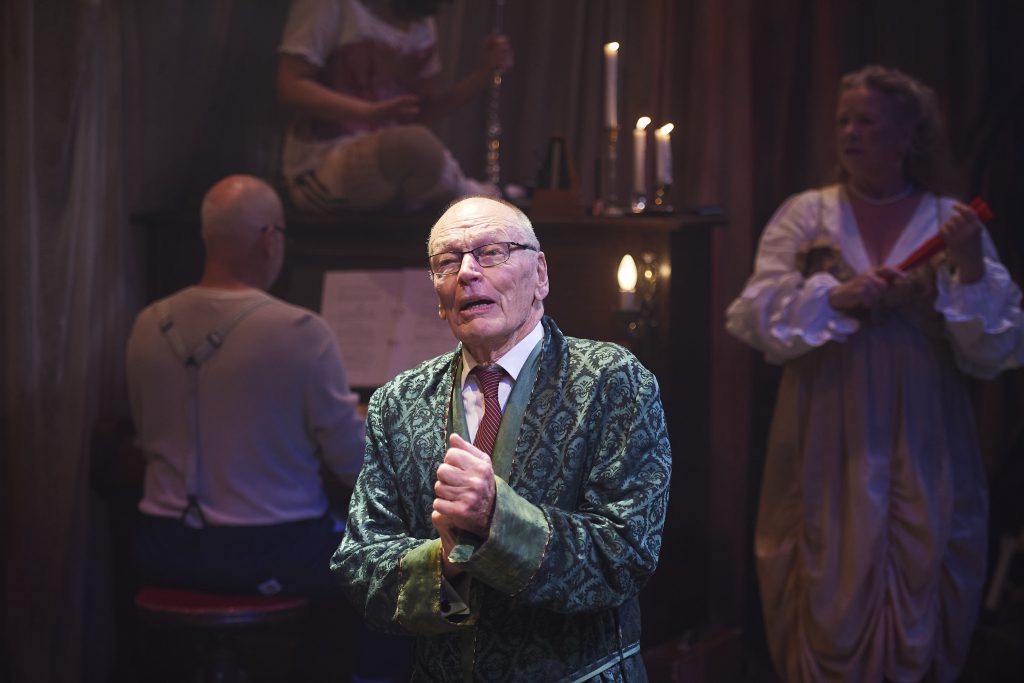 In this instance, playwright Hilary Bell has been passed the adaptorial reins. Her script includes all of A Christmas Carol's main features: Ebenezer Scrooge (John Bell), a cold and unfeeling old man, changes his cruel ways after being visited by the ghosts of Christmas Past, Present, and Future. However, there are two key additions. First, the audience is introduced to a host of new characters. There is the Crummles family (John Bell, Valerie Bader, Emily McKnight), Mr Folair (Jay James-Moody), and Mr Lenville (Anthony Taufa). Somewhat confusingly, it is these characters who are performing A Christmas Carol for us tonight. At the show's outset we are invited to watch these personas perform, not so much the actual actors themselves.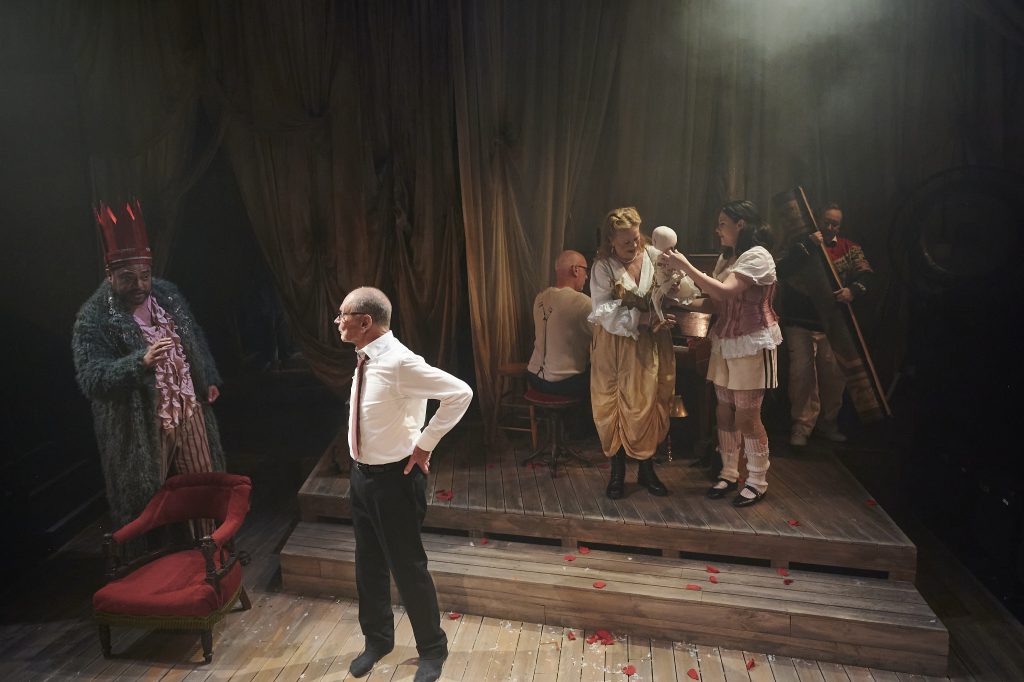 Second, the fourth wall is more demolished than just broken. Hilary Bell's script is replete with audience engagement, featuring explicit invitations to cheer and the cast calling out to the audience. This is made obvious before the show's formal start; while Musical Director Darryl Wallis plays a piano on Ensemble's stage – which he does for the whole show – the cast meander around, conversing with audience members and encouraging them to sing songs.
These creative decisions are executed to a mixed effect. For the latter, Damien Ryan (making his Ensemble directorial debut) nails what Hilary Bell wants. There is a real festivity every time the audience gets involved, creating a Christmassy sense of unity. The cast palpably feed off the energy coming from this, delivering a jubilant ensemble performance.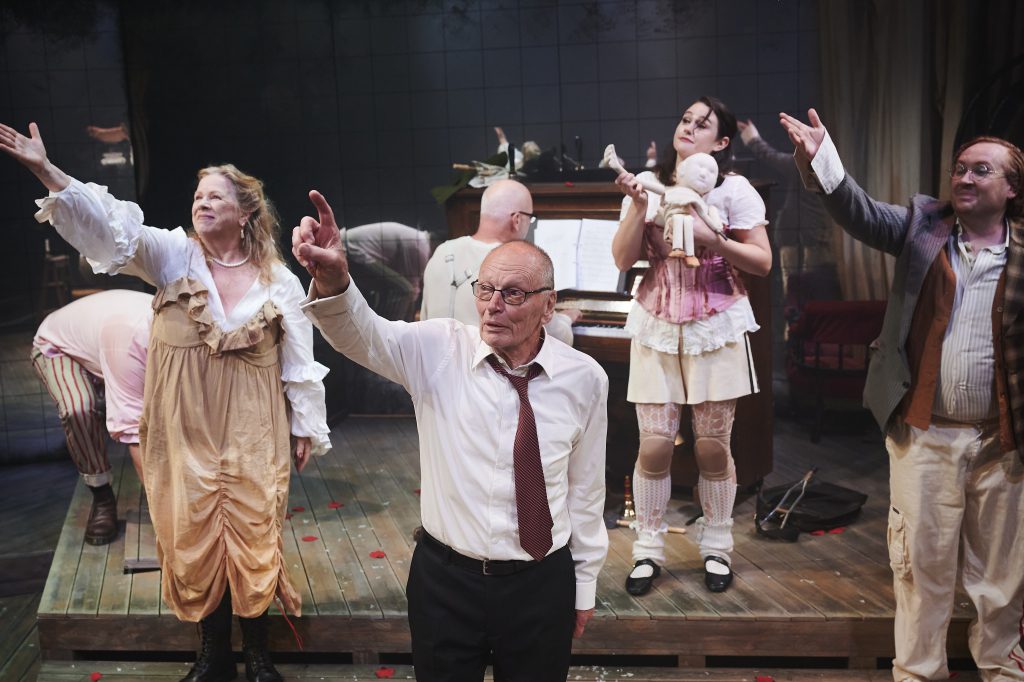 The former, however, adds limited value. After we are introduced to the Crummles, Folair, and Lenville, they feature rarely in the performance. The flow of Dickens' tale is jarred when they do, as such features are usually for comedic purposes. In an already lighthearted adaptation, these characters add little beyond their initial jokes.
The cast themselves, though, are fantastic. Each are tasked with playing multiple characters; Jay James-Moody, for example, plays Bob Cratchit, Mr Folair and the ghost of Christmas Past. Ryan's decision to do so was risky but successful; the performers move seamlessly between each role, keeping the show's pace and energy high. Emily McKnight is particularly noteworthy here. Alongside playing six characters, she accompanies Darryl Wallis with a flute, has her own solo musical number, and operates a small skeletal puppet, the play's bizarre representation of Tiny Tim. Seeing her do it all is a feat just by itself.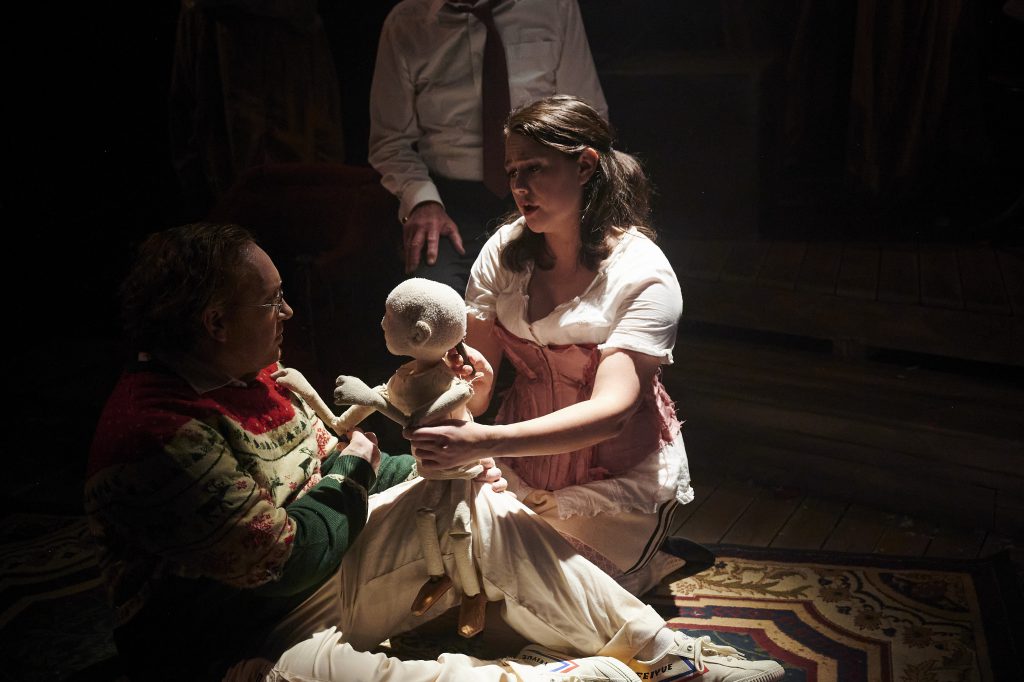 It is also necessary to praise Anthony Taufa and John Bell. Taufa's performance is truly unmissable. No matter which of his four characters are on stage (Fred Marley, Fezziwig, Christmas Present or Mr Lenville), his natural flamboyance shines brightly. A true scene stealer, he easily draws some of the night's biggest laughs. Additionally, John Bell carries the show well. Though the merry script limits Scrooge's emotional journey, meaning Bell cannot portray his character's tragedy to its fullest depths, he succeeds in getting the audience to eventually like Ebenezer. Accordingly, he's done exactly what's required.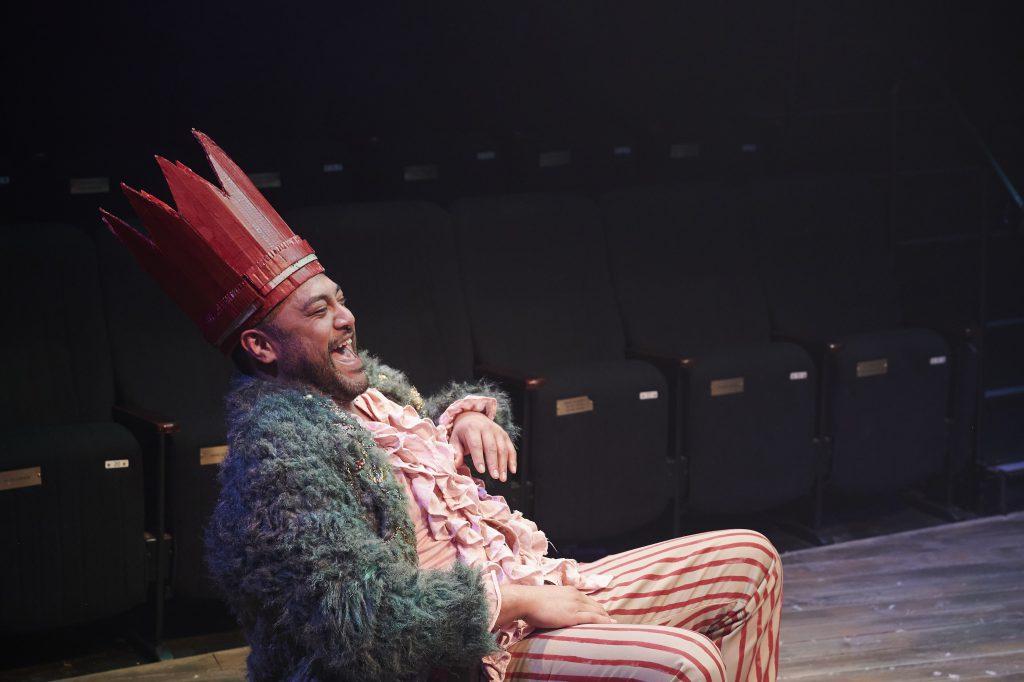 Ultimately, Ensemble Theatre's take on A Christmas Carol is joyful. Though its light-hearted nature comes at the cost of the story's more dramatic elements, there is more than enough in the music, performances, and direction to overlook this. Plus, who wants to be sad during Christmas anyway?
A Christmas Carol plays at the Ensemble Theatre from 25 November – 29 December.