Four characters, three cultures, two languages, one great show.
Skyduck, a half-Mandarin, half-English one-man spy comedy, is unique if nothing else. Telling the story of Chinese spies Yan and Chang, tasked with stealing top-secret American fighter jet software from its Australia-based holding place, it is the definition of a cultural collision. Yet, to its strength, Skyduck is a lot more than just that – it's also a multimedia marvel that engages one from the start, making it a delight for viewers no matter their background.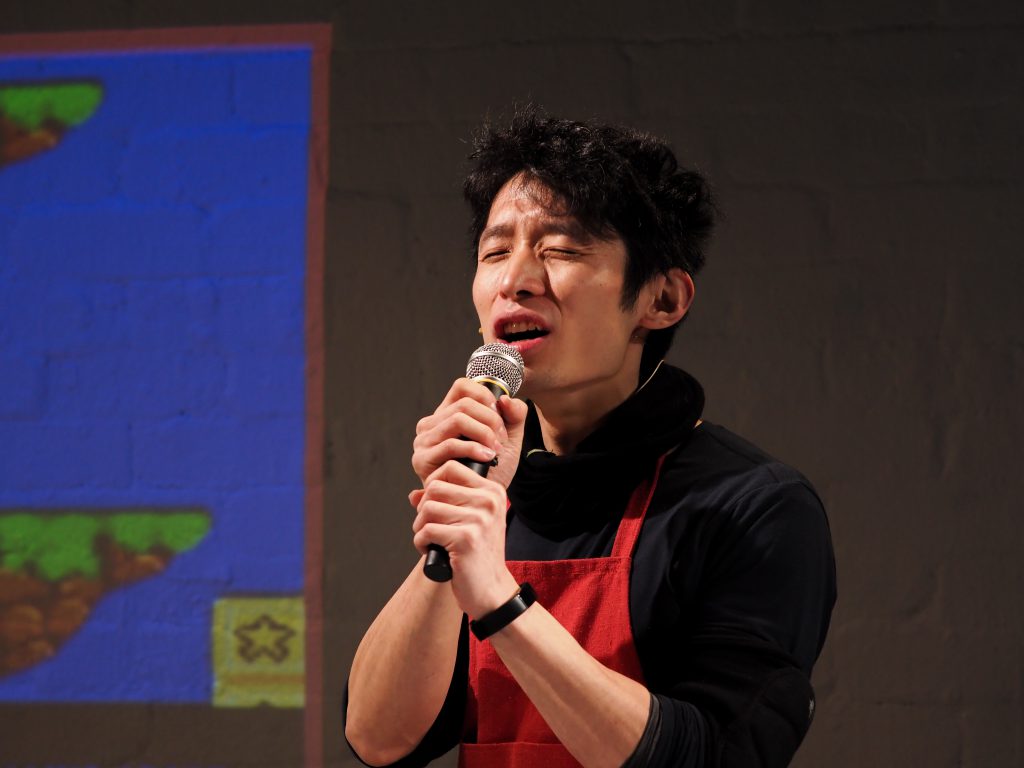 Playwright and performer Sam Wang is the life of the production, playing all on stage roles very well. His transitions between these four characters (agents Yan and Chang, American Commander Kendrick and Australian aerobatic squadron leader Hugh) are enhanced by his mastery of multiple accents and strong, confident body language. The characters are somewhat stock, but enjoyable nonetheless – the light-hearted manner in which Wang (both in performance and in script) pokes fun at various cultural caricatures gives you the choice to opt in to the social critique it implies, or simply appreciate it at face value. Wang's performance, full of pop culture references and anachronistic humour, is especially entertaining for Chinese-Australian viewers who recognise both the popular references to Hollywood blockbusters like Top Gun and Inception as well as the more low-key references to Chinese talk shows and dramas.
Especially noticeable are the ways in which Skyduck strives to surpass the boundaries of Belvoir's cosy downstairs theatre. At its very start, the space sacrifices its usual intimacy for a concert-worthy J-Pop (Japanese pop) performance, featuring flashing lights designed by Kelsey Lee, original nineties disco beats by composer Tauese Tofa, a scrolling anime montage compiled by Wang and Aileen Huynh, and full choreography. The use of props later in the show, with their design courtesy of Wang, Huynh, and Lap Nguyen, is also inventive, incorporating everything from sock puppet theatre to live cameras and 1989 ads for Streets Australia paddle pop sticks to take one even further from underground central Sydney. If this sounds overbearing, don't worry: the production never strives to bite off more than it can chew, remaining highly watchable from start to end.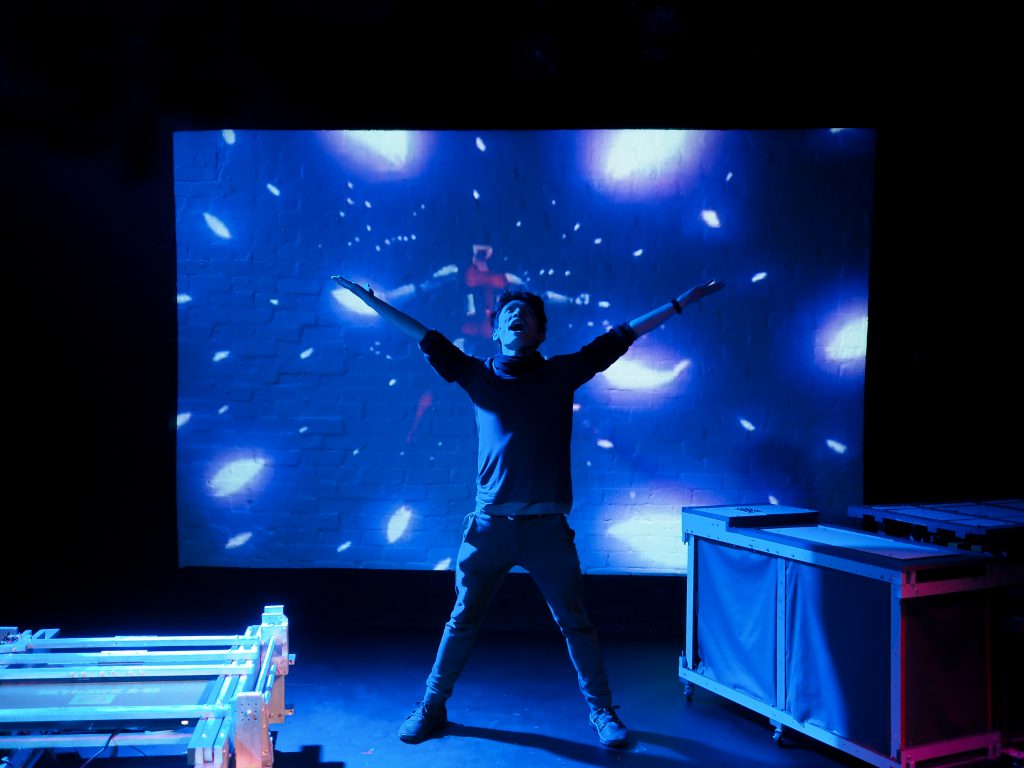 On the language, the mix of Mandarin and English will definitely be more engaging to viewers that can understand both – certain nuances in each language run into translational difficulty despite Nguyen's surtitles, and Wang's delivery is plenty of fun too. Chinese-speaking viewers will notice that even the Chinese spies Agent Chang and Captain Yan use different dialects of Mandarin. While this writer is not sure how the experience is impacted with only the surtitles, linguistic accessibility didn't appear to be a major issue with the non-Chinese speaking members in the audience.
Ultimately, whilst on the surface Skyduck is a light-hearted comedy that seems to be a mixture of cultural references, by its conclusion the message at its heart is clear: if there's no place set out for you, make it yourself. And that's exactly what the team behind it has done – carved out their own unique space that celebrates the mixed Chinese-Australian identity.