A moving insight into the horrors of wars overseas, and the horrors we face within the wars that happen in our own minds.
Suzie (Sheridan Harbridge) is reporting on the war in Kabul, Afghanistan, circa 2011. As bombs go off in supermarkets, she remains calm. "Don't connect" is her mantra, and one she clings onto throughout the next 90 minutes. She's seen more than her fair share of atrocities as a war correspondent, but it's all in a day's work for professional, ambitious Suzie.
It's coming home to her 'normal' life in Sydney that's the real challenge.
The audience of course foresees the inevitable traumatic breakdown that is on Suzie's horizon, and it's a deliberate irony that for all the wars Suzie has witnessed in her life, she cannot see the one that's occurring in her own mind.
STOP GIRL is the debut play by Walkey award-winning journalist Sally Sara. Part autobiography, part cautionary tale, Sara's writing takes the audience on a journey through the horrors of war-torn Afghanistan right through to Potts Point, where another war is brewing. Suzie's life is falling to pieces – she just can't adjust to the normalcy of Sydney, but she'll have none of it. If she falls apart, she can't keep doing her job – and her job is her entire identity. But when she hits rock bottom and reaches out for support, the kind war correspondents should have instant access to, she doesn't find any.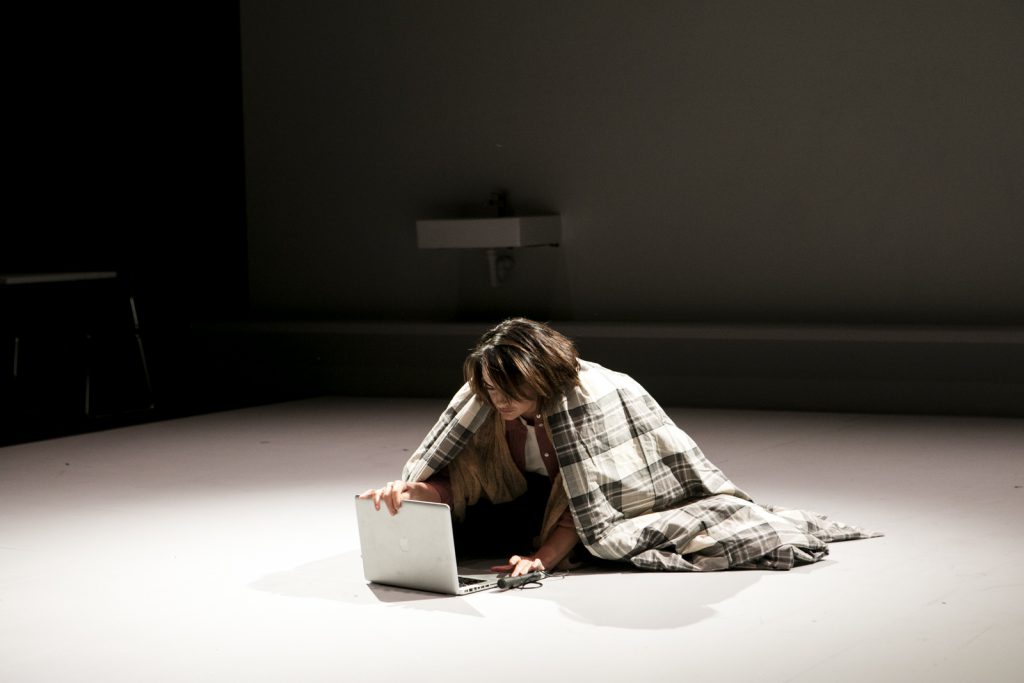 Harbridge brings a delicious dry humour to her role, and while some lines in the script feel more like gags than natural dialogue, she manages to encapsulate the hardness of someone who's (excuse the expression) been in the wars, and then contrasted with the vulnerability of that same person finally asking for help. For someone who's spent their entire life "not connecting", it's through connection with others – her pinot-toting best friend Becka (Amber McMahon), her loving mum (Toni Scanlan) and her earnest Afghan colleague Atal (Mansoor Noor) that Suzie can finally open up and heal from the trauma she's witnessed.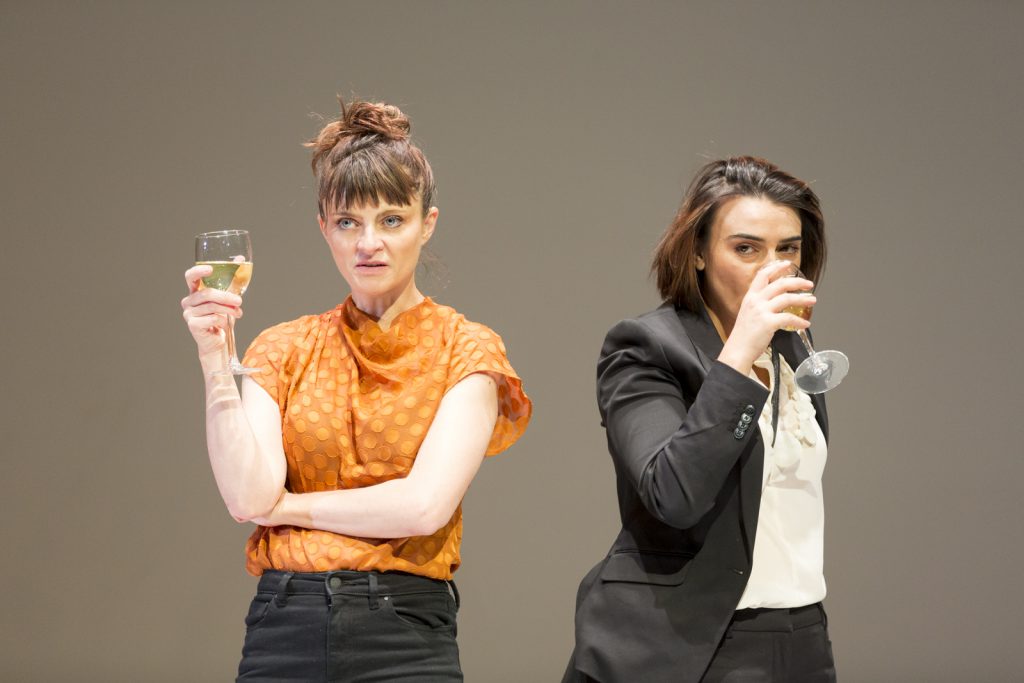 Set design by Robert Cousins was minimal yet practical (if not a touch lackluster), with a vast empty space allowing the actors to do the heavy lifting. Sound designer Stefan Gregory had the audience shaking in their seats at pivotal moments with loud gun cracks – just enough to keep us on our toes, but not quite enough to overwhelm us with the frenzied chaos of war.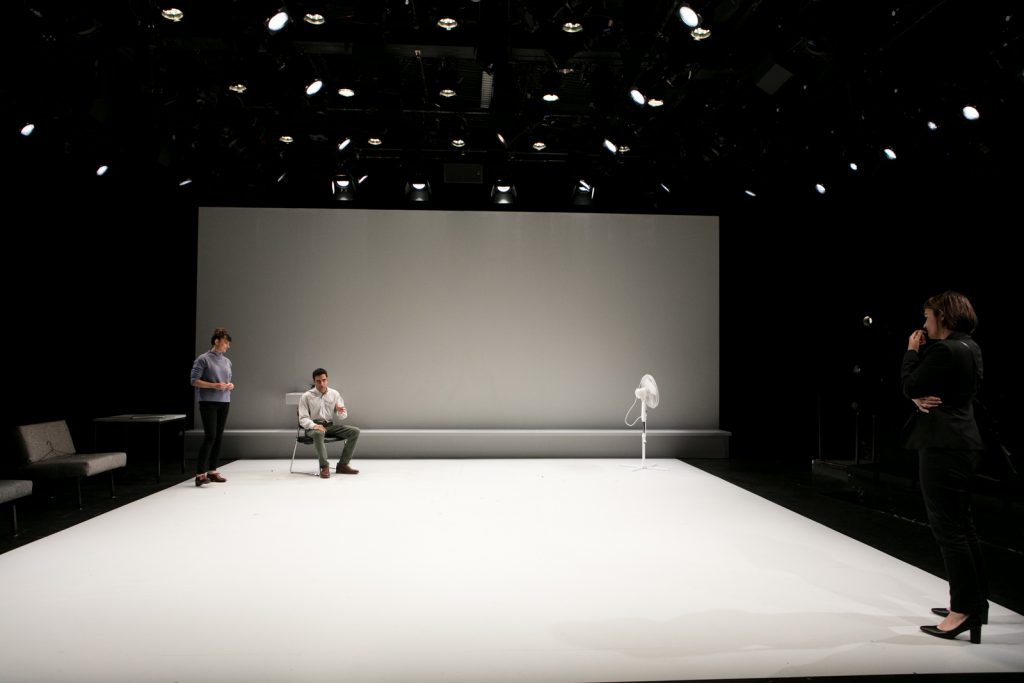 A blank back wall is the canvas for lighting designer Paul Jackson, who cleverly uses the space to project Suzie's on-air piece-to-cameras while she's reporting overseas before using similar images as a glimpse into Suzie's traumatic flashbacks, which get clearer and clearer as her mental health deteriorates.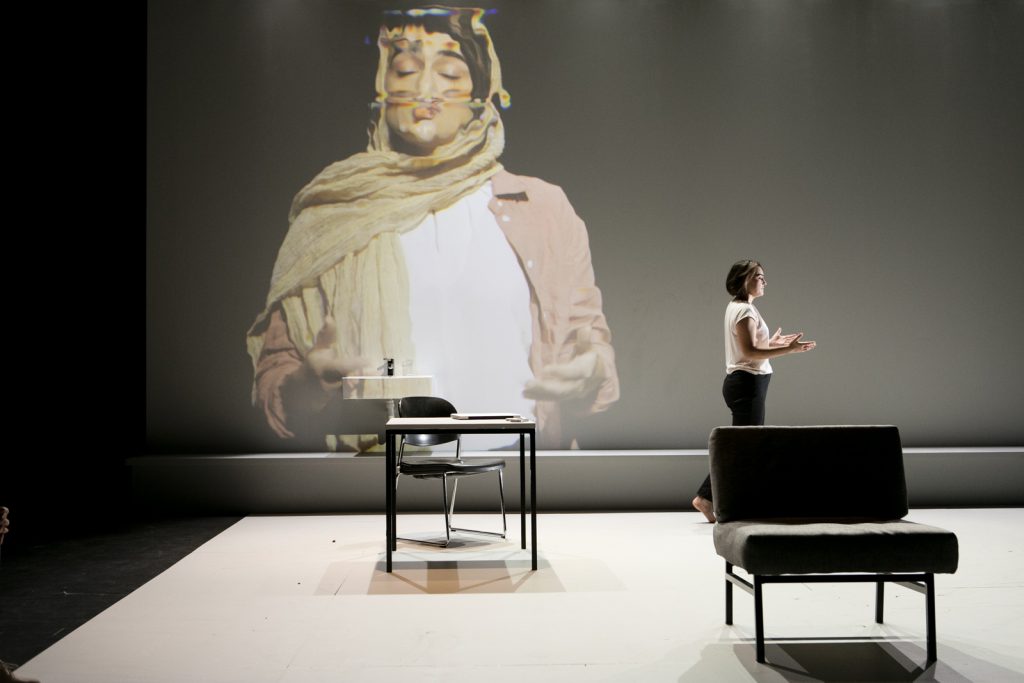 Director Anne-Louise Sarks manoeuvres a strong cast, adding warmth and humour to tough themes and sometimes-stilted scripting that follows a clear-cut story arc. That being said, the audience doesn't leave with any new insights or learnings they didn't know already walking into the theatre – that war is awful and those who work in it suffer from trauma and need support. It does what it says on the box.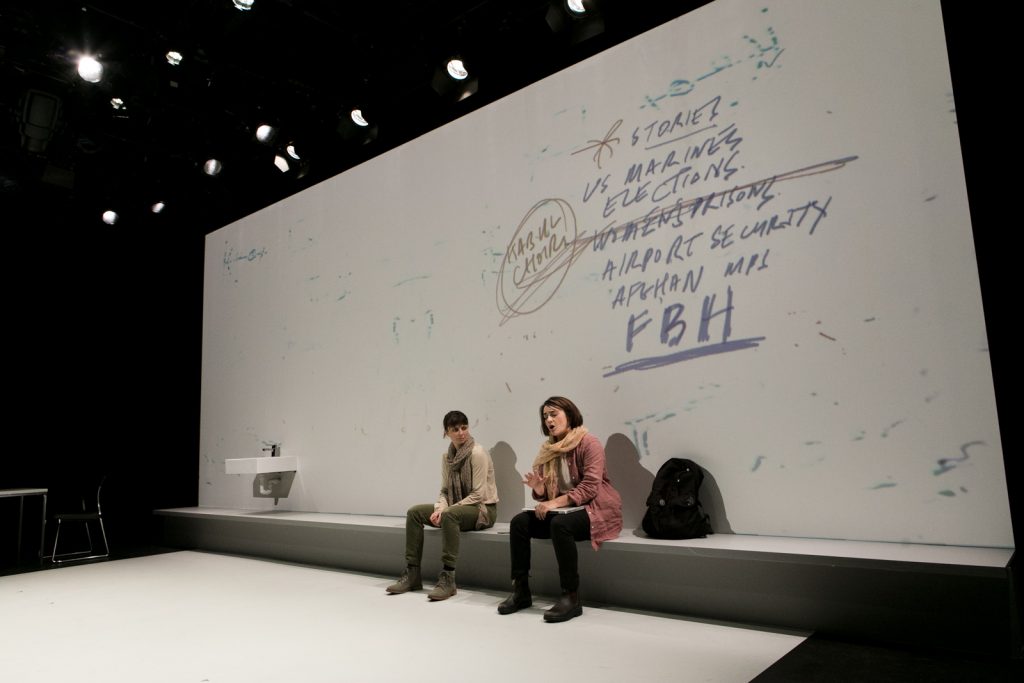 After the chaos the world experienced in 2020, the idea of returning to 'normal' is more prevalent than ever. STOP GIRL comes at important time where we're all adjusting back into our lives in whatever way we can. What keeps us going is our connection with others. It's a timely reminder that we all go through wars of some kind during our lives; miscarriage, death of a loved one, mental health issues. So it's important that we stay connected – and that it's okay to ask for help.