Withhold your reservations, but be willing to tolerate theirs.
Hayes Theatre Company's The Bridges of Madison County, directed by Neil Gooding, has all the hallmarks of a strong musical. With lovely visuals, a much-experienced cast, and expert musical direction, it should work.
Yet, one never really believes what they're seeing.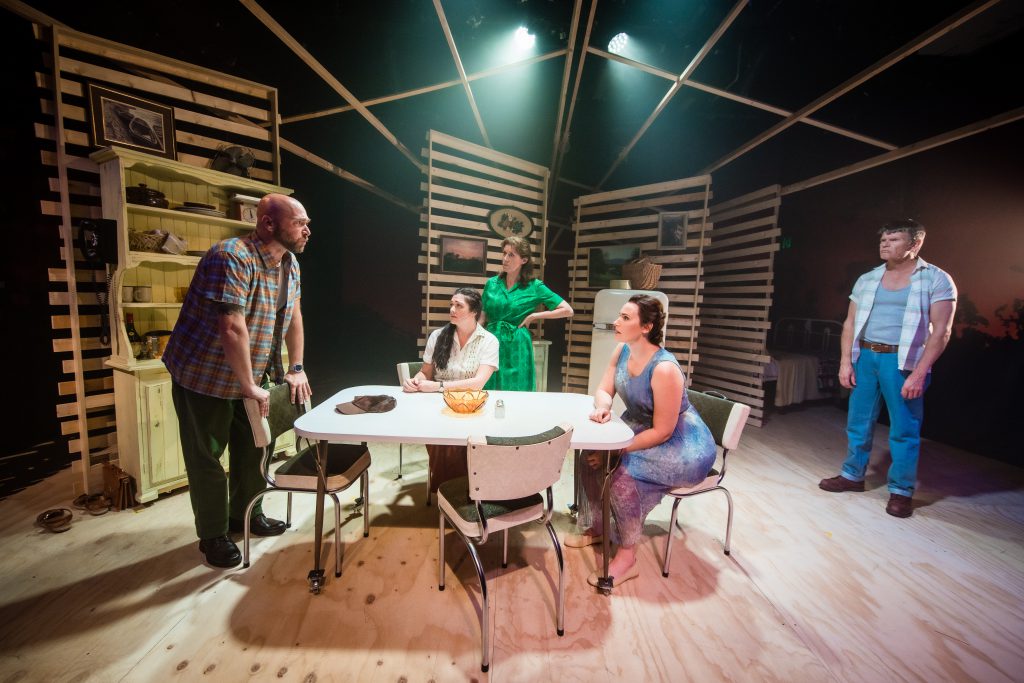 Such an issue nestles itself in the performance from its outset. In what should be a big explanation of the boring Iowa-based home life of Francesca Johnson (Kate Maree Hoolihan), Bridges' opening number 'To Build a Home' becomes a battle between Hoolihan and the band – with the ardent latter outshining the reserved former.
Subsequently lacking the understanding necessary to empathise with Francesca, much of the character's distress and existentialism is immediately lost on the audience.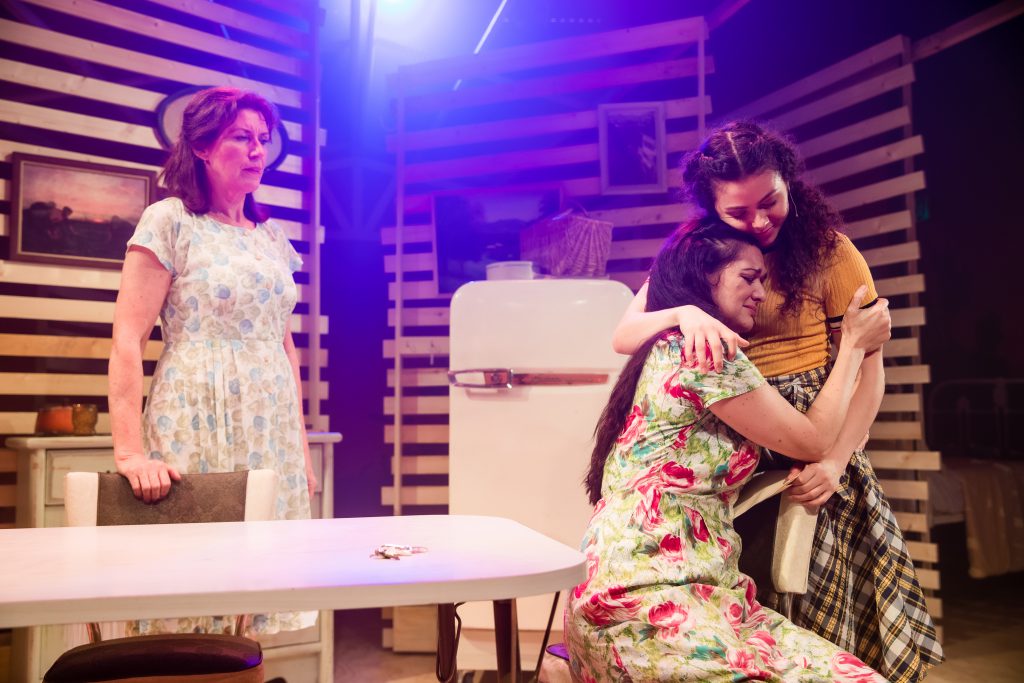 This not only creates unclarity over why her home life is so bad – her aloof-but-caring husband Bud (Anton Berezin), dissatisfied son Michael (Grady Swithenbank), and naive daughter Carolyn (Zoe Ioannou) are dysfunctional but not extraordinarily so – but why she falls in to the arms of travelling photographer Robert Kincaid (Ian Stenlake) at first instance.
Which is unfortunately the catalyst for the musical's entire narrative.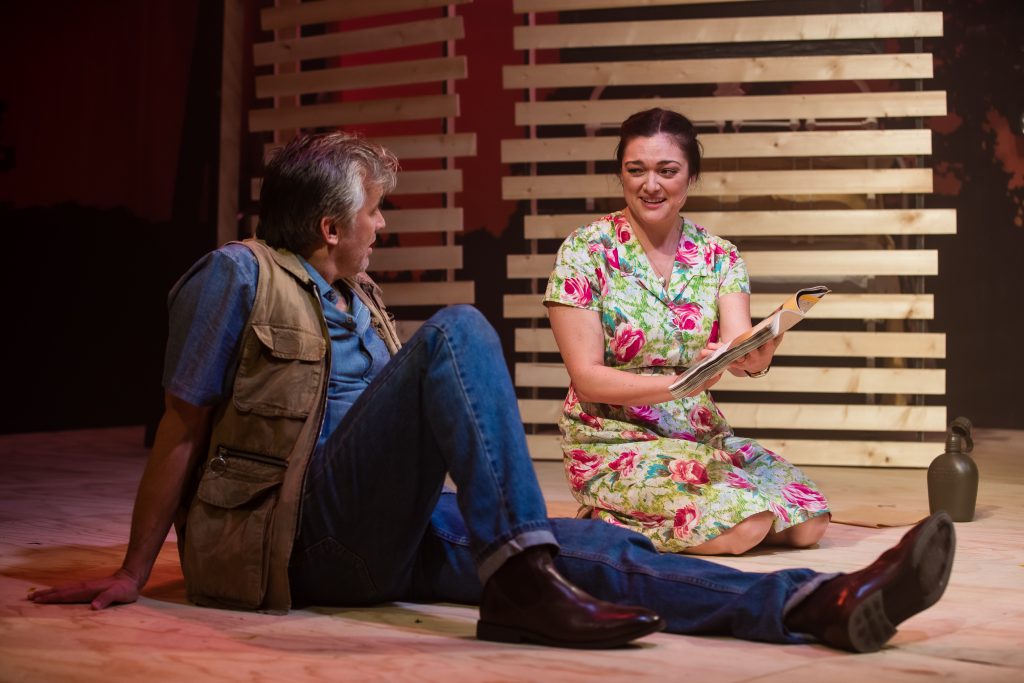 Though Hoolihan eventually wins her battle with the band to meet the most of her musical potential, the inability to shake her reserved characterisation leaves much to be missed in terms of her acting, rarely winning the audience over even with her strong ability to share the stage with the rest of the cast.
Stenlake also faces initial challenges, seemingly unsure whether to favour Robert's nice-guy nature or macho explorer persona until well into the story. Though he is the most adept at managing his musical numbers, and the audience understands his character's motivations well, again a lack of believability plagues his performance courtesy of Hoolihan.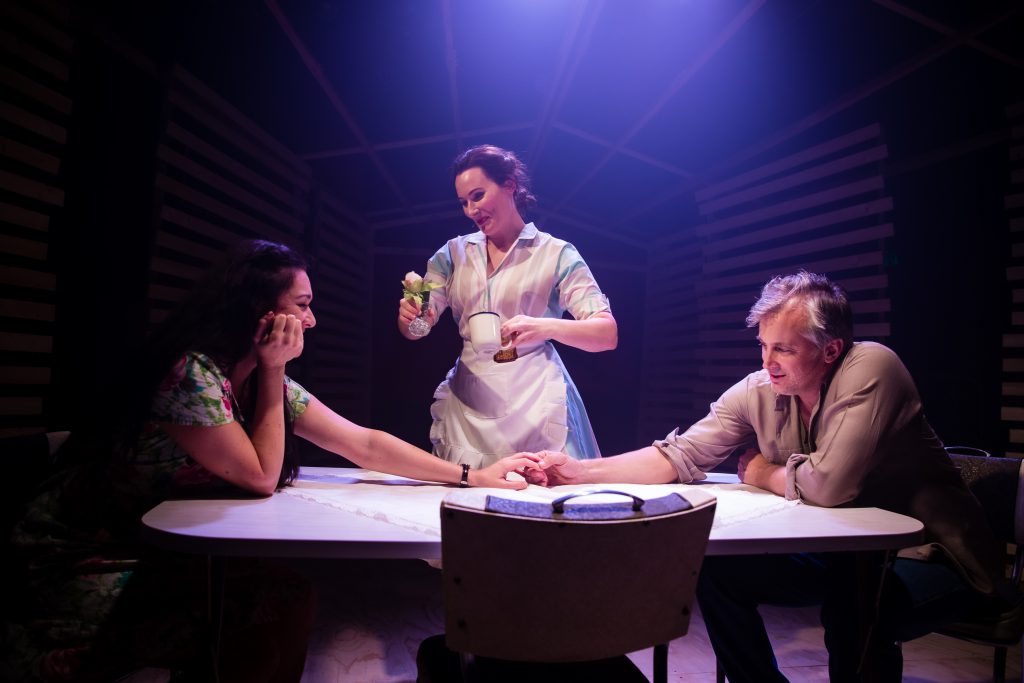 That being said, there is much watchability in the supporting cast. Though their endings are rushed, the Johnson family are outstanding aides, livening up the stage whenever they make an appearance. This may not be the musical's intention, but they all have the likability and organised chaos of a teenage family – confusing the plot, but worthy of congratulation.
Yet, the dynamic duo of Johnson neighbours Marge (Beth Daly) and Charlie (Michael Beckley) steal the show. Whether it's Beckley's droning dialogue or Daly's nosey characterisation, the show's auxiliaries never fail to deliver much-needed laughs with impressive musical performances to boot.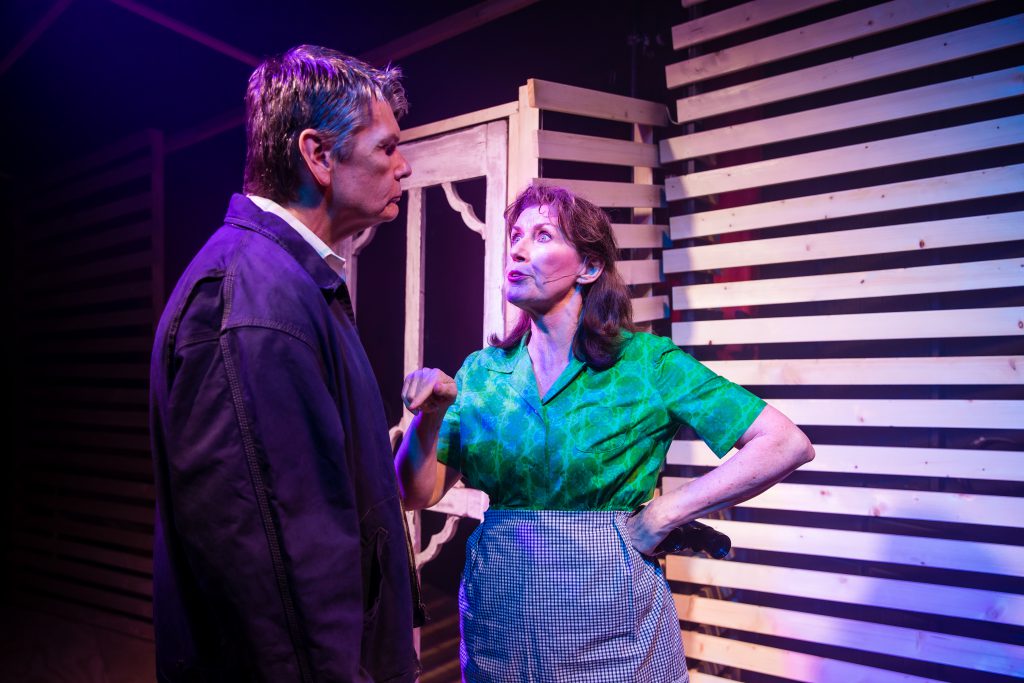 Finally, one must commend Bridges' band and scenic design. Courtesy Geoffrey Castles and James Browne respectively, the former may overpower the cast but are delightful to listen to regardless. Their notable control of the performance exudes emotion where the cast sometimes do not, making them worthy of recognition.
Similarly, Browne's scenic design is lovely. Utilising a variety of movable set pieces to maintain a strong pacing, his work transports the audience around the musical's various environments seamlessly and effectively.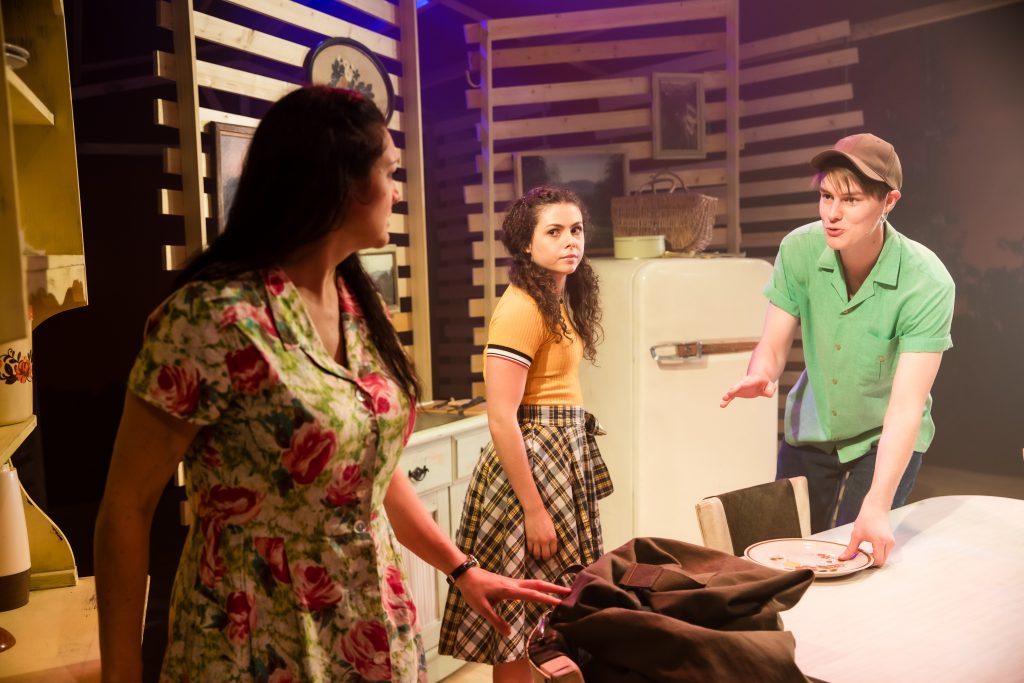 Ultimately, though this production has its strengths, it cannot shake a lack of verisimilitude throughout its run. I commend its individual elements for shining when they need to – some more so than others – but fundamentally see Bridges struggling to unify these consistently enough to deliver the show it so easily could have.