If you're anything like me, seeing the words "breeding" in a synopsis to a show will have you slightly confused.
It come as no surprise that The Confessions of Jeremy Perfect has a very strange plot. Written by Sandra Fairthorne and directed by Richard Cotter, it is an entertaining "dramedy" exploring a twisted web of dysfunctional relationships.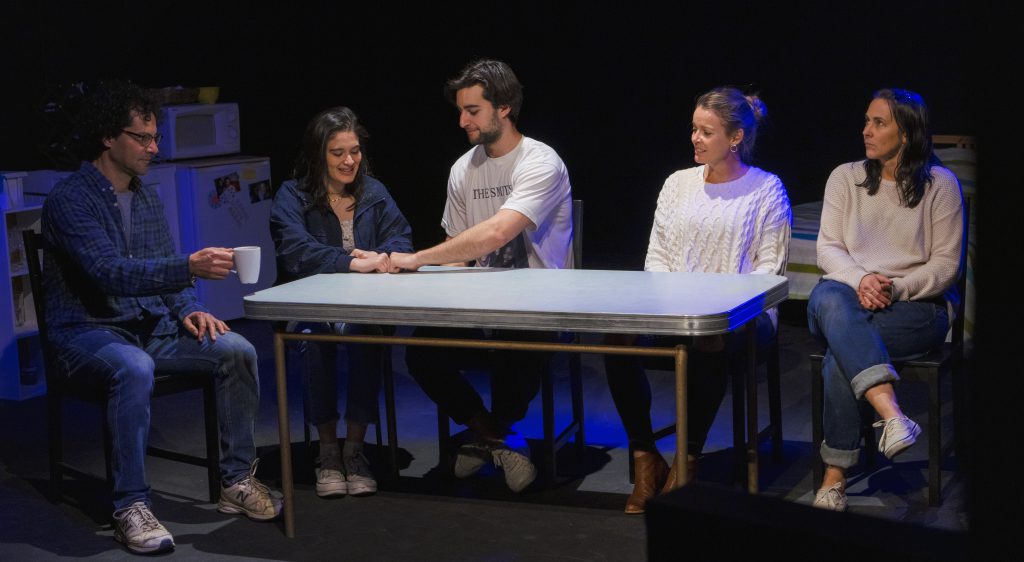 It centres around the depressed and constantly whining Jeremy Perfect (Gil Balfas), who is prescribed a litany of drugs, some ineffective, some overly effective, by his domineering psychiatrist wife, Rosa Perfect (Mel Day). The couple live with Rosa's rambunctious sister, Annie (Emma Dalton).
We are soon introduced to Jeremy's brother Joe (Josh Shediak) and his wife Simone (Andrea Mudbidri), who want (but are struggling to) conceive. This struggle leads to a series of increasingly desperate attempts to do so, putting every character and relationship to the test.
One thing is for sure – The Confessions of Jeremy Perfect is quite entertaining. Watching the story slowly unfold and seeing every relationship and character put to the test in increasingly awkward confrontations is strangely satisfying.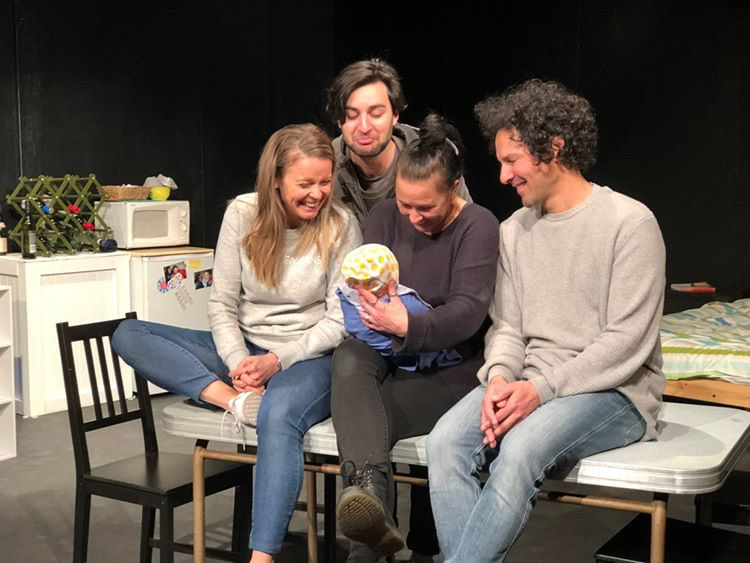 However, the plot has some serious issues. For one, it is longer than it needs to be. Some scenes not crucial to the narrative in the show's 90-minute run time are unnecessarily prolonged, harming pacing and subsequently dampening the suspense of the show.
Another issue with the plot is its struggle to impress in either the comedy or drama departments.
On one hand, the dramatic element of the show is diminished by the fact that the plot often veers on the absurd; at times almost resembling a satire. Additionally, whilst the cast were sometimes able to add gusto to the suspense, the delivery of their dialogue was largely mixed, with some lines delivered mechanically alongside the aforementioned pacing issues.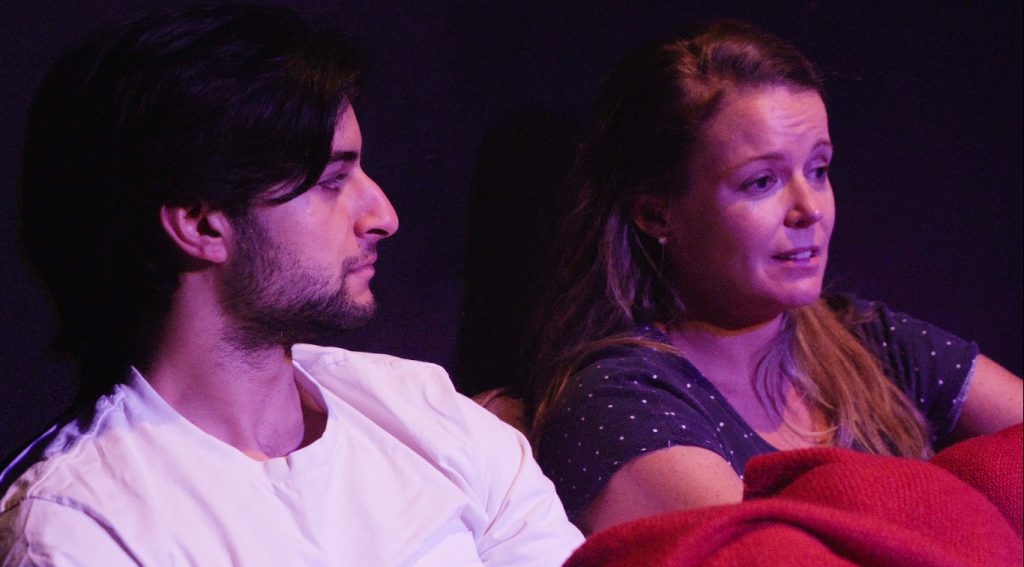 The comedic aspects of the show suffer from the same issues. Whilst it is funny at times, The Confessions of Jeremy Perfect's comedy is certainly not exceptional. I reason this is due to the overly outlandish narrative itself and the shortfalls from the cast, with the delivery of jokes mostly good but missing the mark too often (awkward silences after long build-ups were a good indication of this).
Nevertheless, I cannot emphasise enough what I said earlier – The Confessions of Jeremy Perfect manages to be thoroughly enjoyable. In some ways it's a little bit like watching a Guy Ritchie film, albeit with far less action and far more relationship drama.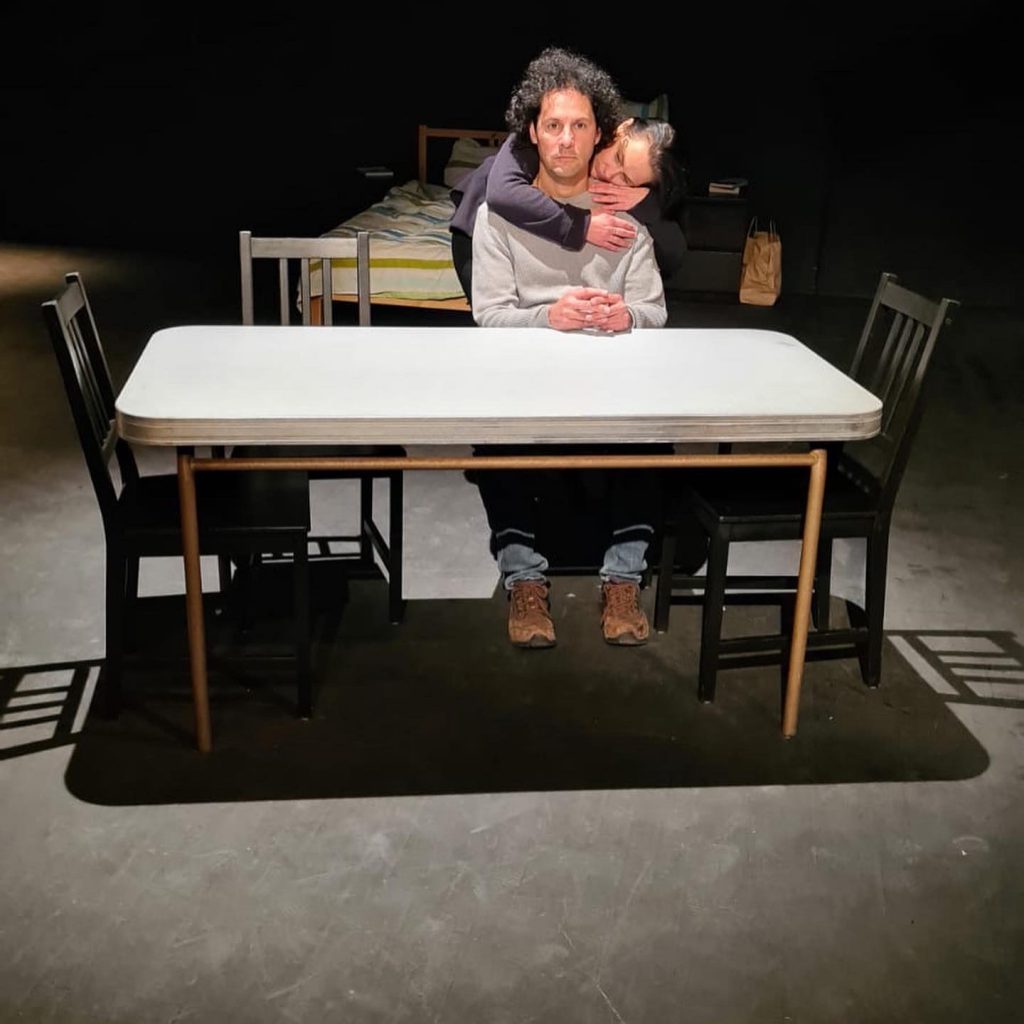 Moreover, the show was well done in other ways too. The small Flight Path stage was creatively put to use by Cotter, employing interesting ideas such as dividing the stage and lighting to have two separate conversations running in unison at one point of the show. Cotter also put lighting to good dramatic and symbolic use.
Despite all the criticisms I have voiced for The Confessions of Jeremy Perfect, it is most definitely an entertaining show that I would have no hesitation in recommending as a guilty pleasure. If you enjoy watching relationships collapse like dominoes, you will probably enjoy this show. However, you should go into it knowing that it neither makes a particularly convincing drama, nor a particularly exceptional comedy.