After five long months of coronavirus-induced absence, Riverside Theatres have reopened with a modern take on the 'masque' genre.
Featuring the acclaimed Genevieve Lemon, with Max Lambert in concert, Welcome to the Masque serves as a welcome return for Riverside Theatres, with top notch performances able to kindle excitement for the theatre's future offerings.
For those that don't know, a 'masque' refers to a type of theatre popularised in royal courts across Europe during the 17th century, where dancers and singers (who were randomly called to stage) performed in royal courts with elaborately fashioned costumes and masks. Lemon's latest work was billed to revive this idea and encapsulate it in the zeitgeist of our times, the coronavirus pandemic.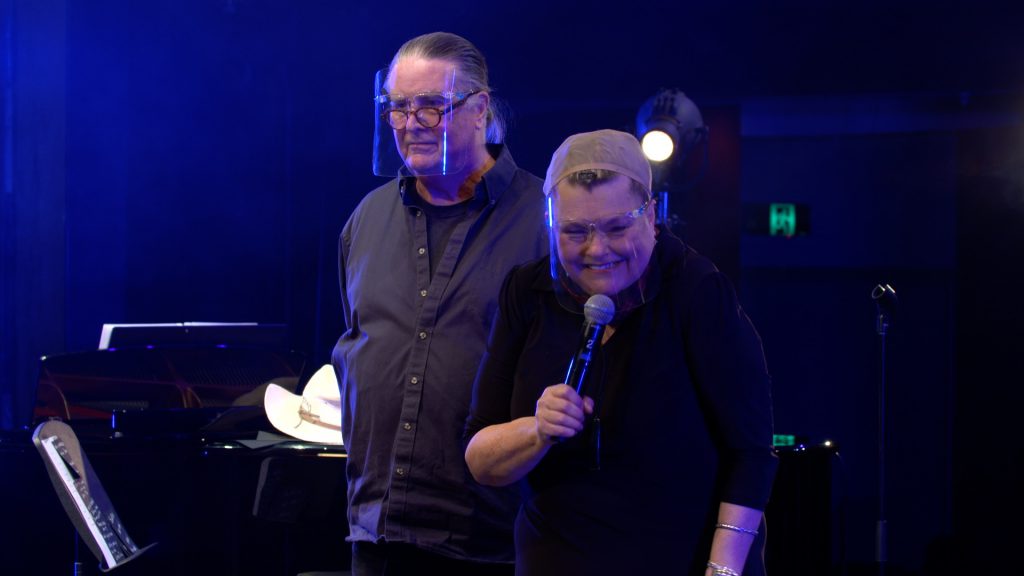 Described under more modern terms, Lemon's latest work could be categorised as a short musical or cabaret exploring the difficulties and awkwardness that comes with our struggle against the coronavirus pandemic.
The most important aspect of a good cabaret or musical is the quality of performance from the cast. Thankfully, Lemon's performance was nothing short of excellent. She maintained a confident and engaging stage presence throughout, despite the somewhat candid, self-deprecating attitude of the show. Switching between countless masks and wigs of varying seriousness (credits go to Loren Poretti for costumes and Darren Yap as 'Master of the Masks'), Lemon keeps the show entertaining and relevant.
Yet, it was her singing and musicality that were the most consistently impressive aspects of her performance. Lemon was able to perform a huge catalogue of both well-known and lesser-known songs from the '60's and '70's by artists such as Jennifer Warnes, Billie Holiday, and most fittingly John Prine – who sadly passed earlier this year due to coronavirus.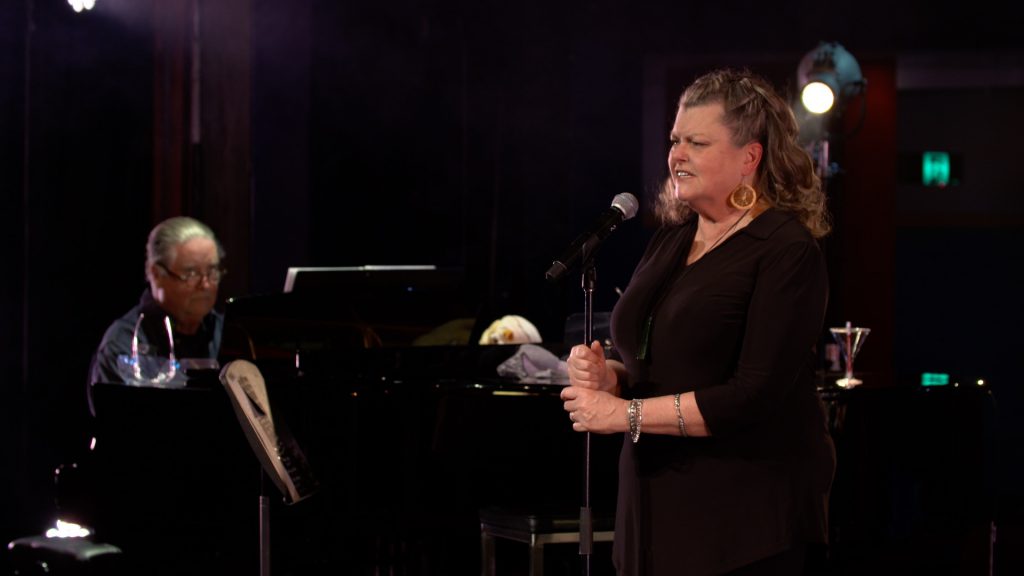 Unsurprisingly, Lambert's performance on the piano was equally impressive. Yet, it's clear his talents also extend beyond his celebrated work as a pianist; engaging in light-hearted banter and dialogue with Lemon, his acting prowess made the play feel even more candid, authentic, and humorous.
It should be noted that in-person attendance was limited, and the reviewer livestreamed the show. Generally, livestreams never fully replicate the feeling of being in a theatre. Because of this, theatre which is livestreamed often runs the risk of losing audience engagement.
Thankfully, it is clear that those who made Welcome to The Masque recognised this risk and were able to evade falling prey to it. Multiple high-definition cameras, excellent lighting, and the great performances of the night ensured that, perhaps whilst not as good as real theatre, the filmed medium is able to retain an audiences attention.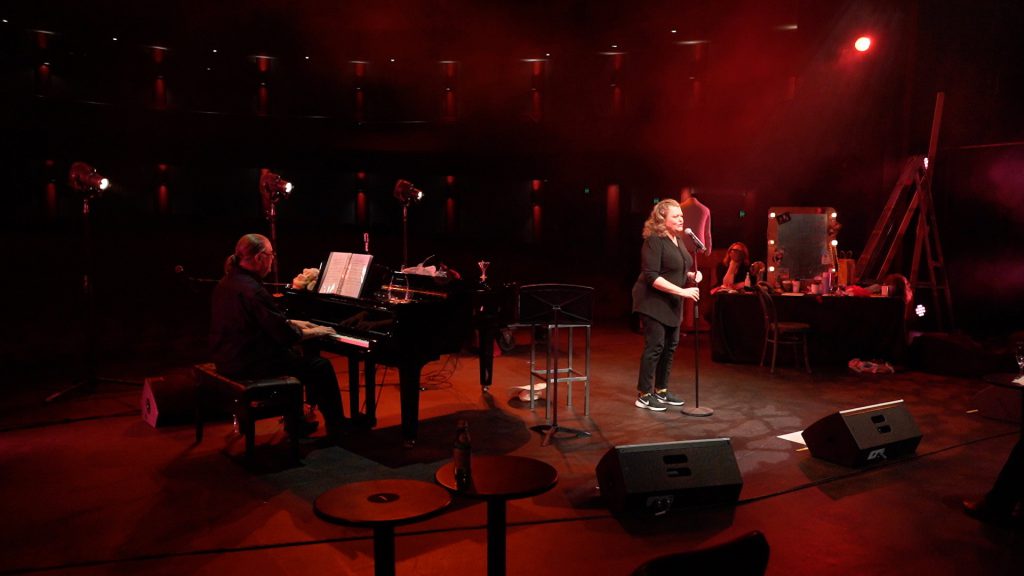 Perhaps one disappointing aspect of the show was that it occasionally felt disjointed. I'm aware that this show was intended to be delivered with a very casual and relatable tone, but it was impossible at times to shake of the feeling that ideas, scenes, song choices, and dialogue were strung together in a rather rushed way. However, taking into account how solid the show was in other respects and the challenges posed by coronavirus, this point feels more like nit-picking than anything else.
Ultimately, Welcome to the Masque is an excellent show and marks an optimistic return for Riverside Theatres. Whilst not fully refined, it most definitely shows potential and offers seriously commendable performances within its short one-hour runtime. Safe to say, we look forward to more nights like this from Riverside in the future.