Neighbourhood Watch, New Theatre's comeback production following COVID-19, is an example of a show which is wonderfully produced but suffers from its script. Written by Lally Katz, the dramedy explores the story of the Hungarian refugee Ana (Colleen Cook) and her relationship with her neighbours.
Thankfully, in spite of Katz's poorly paced script, the brilliant production, creative team, and cast at New Theatre were able to make Neighbourhood Watch a very watchable show.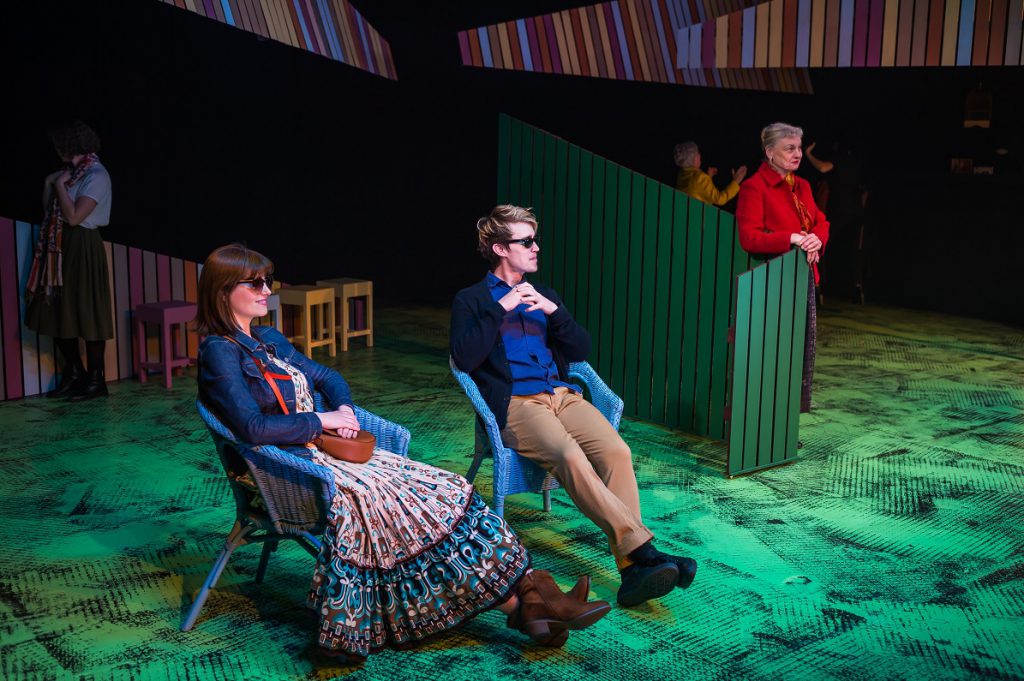 Neighbourhood Watch begins by introducing us to the various characters that inhabit the same street, with a particular emphasis on housemates Catherine (Kelly Robinson) and Ken (Stephen Lloyd-Coombs). As a result of their tumultuous love-hate relationship, Catherine quickly forms a close bond with their neighbour Ana; and the more stage time they share, the more Ana's duplicitous character and tragic background take control.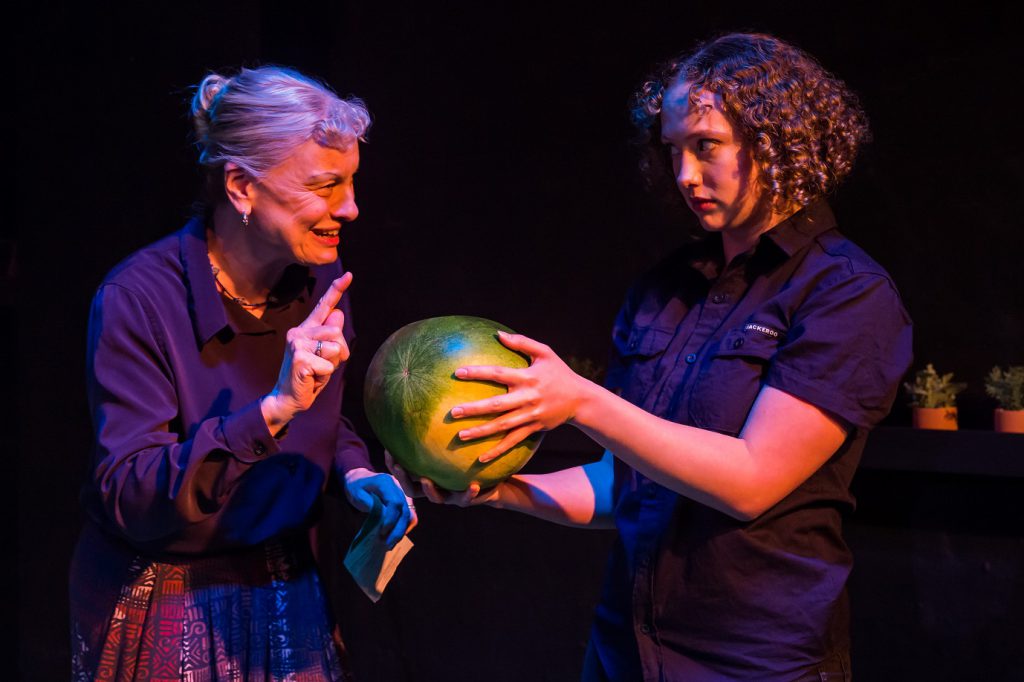 New Theatre truly maximised the potential of Neighbourhood Watch with an incredibly produced show. Louise Fischer and Victoria Lewis delivered excellent directorial work, and Madeleine Picard should be commended for her work as Production Manager.
It's also clear that Tom Bannerman paid serious attention to the set. In fact, it was put together so well that it could probably double as a modern art exhibit. Together with Lighting Designer Mehran Mortezaei and Costume Designer Claudia Lafoy, the set is able to be convincingly transformed from the quiet Australian neighbourhood street to the war-torn 20th century streets of Budapest and finally a movie theatre.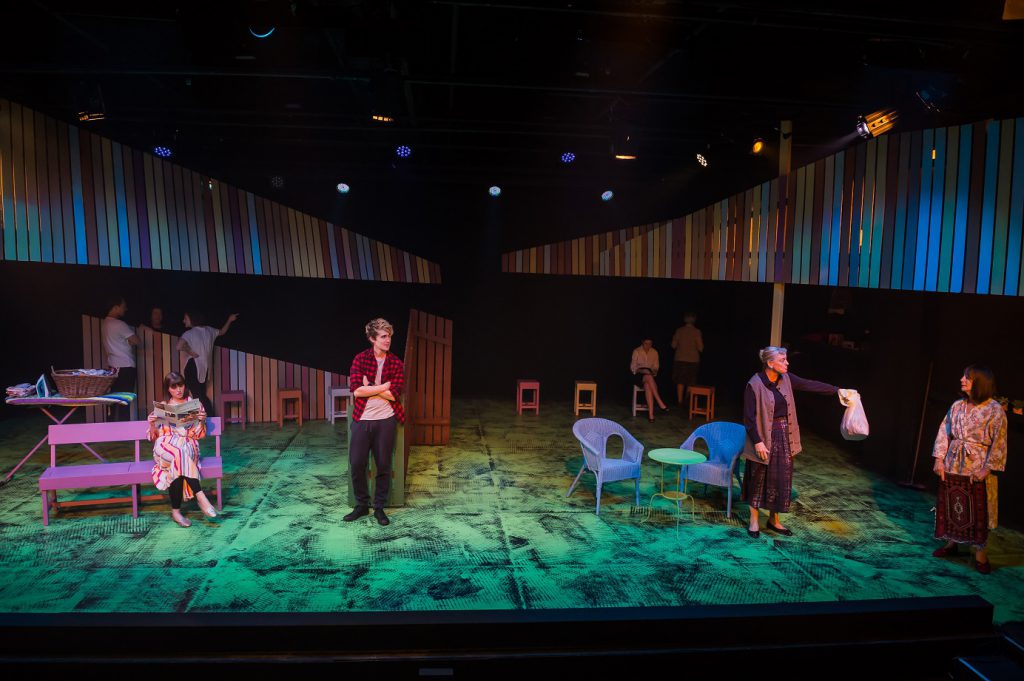 Moreover, sound design was spot on, with a plethora of background sounds, music, and effects (though there seemed to be some slight issues with EQ, with some sounds coming off as far too loud and others too soft).
In terms of performances, one thing is for certain – Cook's take on Ana is superb. She is funny, inspiring, and richly developed.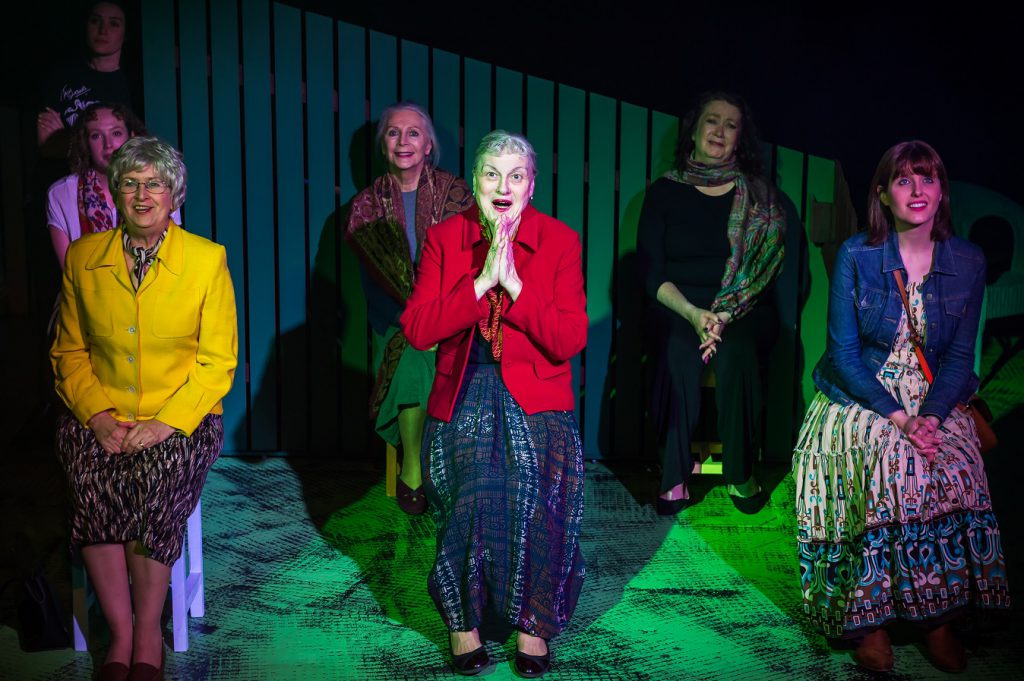 Unfortunately, the same cannot be said for many of the other characters, who are not developed as much as one would like to see. This problem seems to be caused by the fact that the show places such heavy emphasis on fleshing out Ana's character, making most of the other characters (some of whom are pivotal to the narrative's progression) two-dimensional.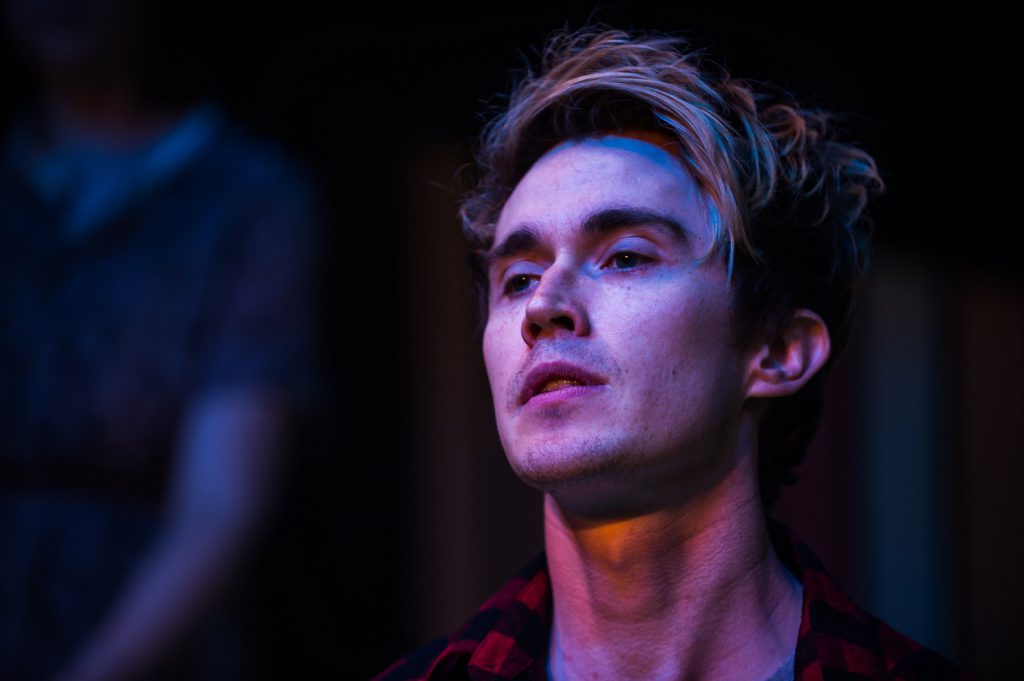 Another problem lies in the plot's pacing issues, tending to drag the audience by their feet. Many sections of the first 75-minute long half of the show progress incredibly slowly. This makes the latter 50-minute half of the show come off as very rushed. Much to my dismay, the plot is ultimately concluded by a series of Deus Ex Machina moments that fail to deliver a truly fulfilling conclusion to the initially promising plot of the show.
However, apart from the script, little could be improved. If you watched Belvoir's earlier production of Neighbourhood Watch and enjoyed it, you will also most definitely enjoy New Theatre's take.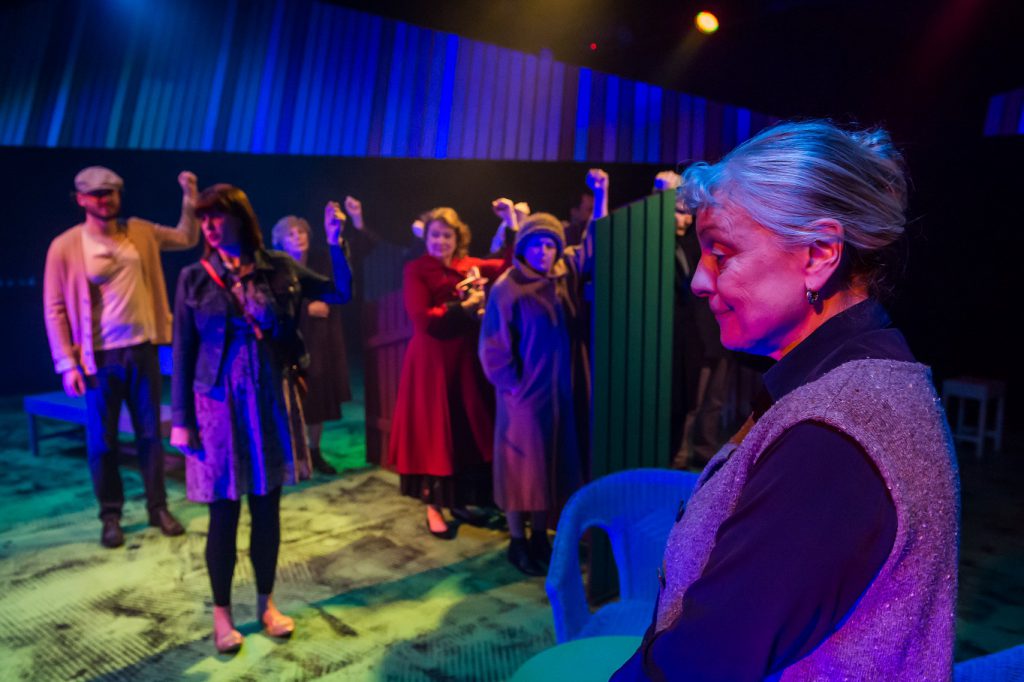 Overall, it is clear that Neighbourhood Watch, like any show from New Theatre, has been produced at a phenomenally high level. Whilst the plot is hit and miss, Neighbourhood Watch is a solid production and marks a welcome return for the legendary New Theatre.