Slow to start, but delivers a powerful performance once it finds its groove.
You know when you're taking a long shower, and you have time to think about all the problems of the world?
Well, imagine that you're standing on a landmine in no-man's land in the middle of a war and can't move, lest it blows you to smithereens. How do you pass the time?
And so sets the scene for the slightly absurd, laugh-out-loud funny and poignant two-hander This Modern Coil, performed by Upper Crass Theatre Company at the Pop Up Stairs Theatre, Redfern.
In the show, soldiers Booker and Zachary find themselves in a bit of a pickle. In a lonely field in the middle of nowhere, they've each managed to step onto an active landmine. One move, and they'll blow themselves up.
Worse still, each finds the other extremely annoying!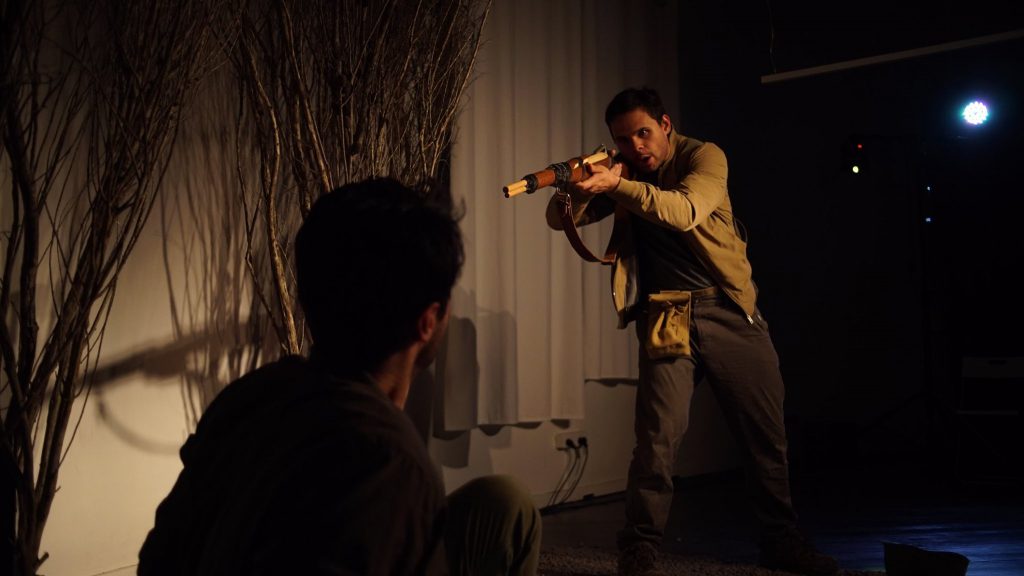 Shayan Askari plays the hopelessly (or hopeful?) optimistic Booker, contrasting Edward Frame's easily frustrated Zachary. The two have a charming rapport as their opposite energies collide in the small theatre space. From tarot card readings to confessions of sleeping with family members, the two wind each other up with their contrasting viewpoints.
Both Askari and Frame deliver their performances with consistent energy; a 75-minute two-hander is no mean feat, but the two leads shine through, drawing the audience in with their excellent chemistry.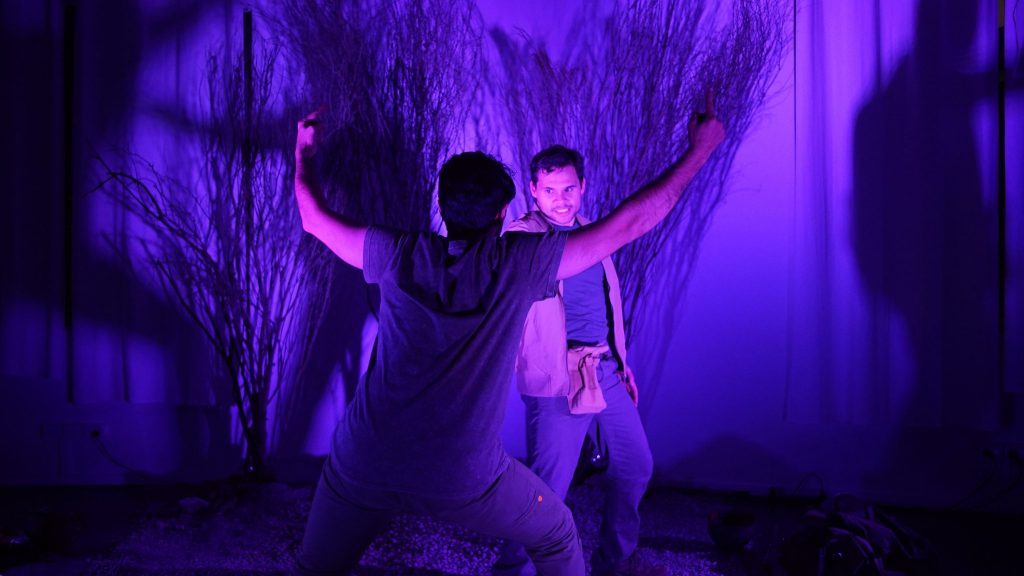 Questions of reality versus imagination and the validity of each soon fill their discourse. I mean, when your reality is so bad that you're literally waiting to explode, what's the harm in choosing imagination instead? The audience is left second-guessing which scenes are real, and which are the figments of our protagonists' imagination, thanks in part to the excellent writing by playwright and director James Hartley. His script is clever, though slightly slow to start off with, and could have perhaps finished five minutes earlier. Nonetheless, everything in between was gripping, with just the right amount of laughs to offset the tension that's woven through.
The use of gravel by set designer Rose Montgomery added an especially delicious aural experience, with every crunch-under-boot ricocheting through the audience. Some may find this distracting, and akin to fingernails scraping down a chalkboard, but this reviewer felt it added to the uncomfortable feeling of the scene.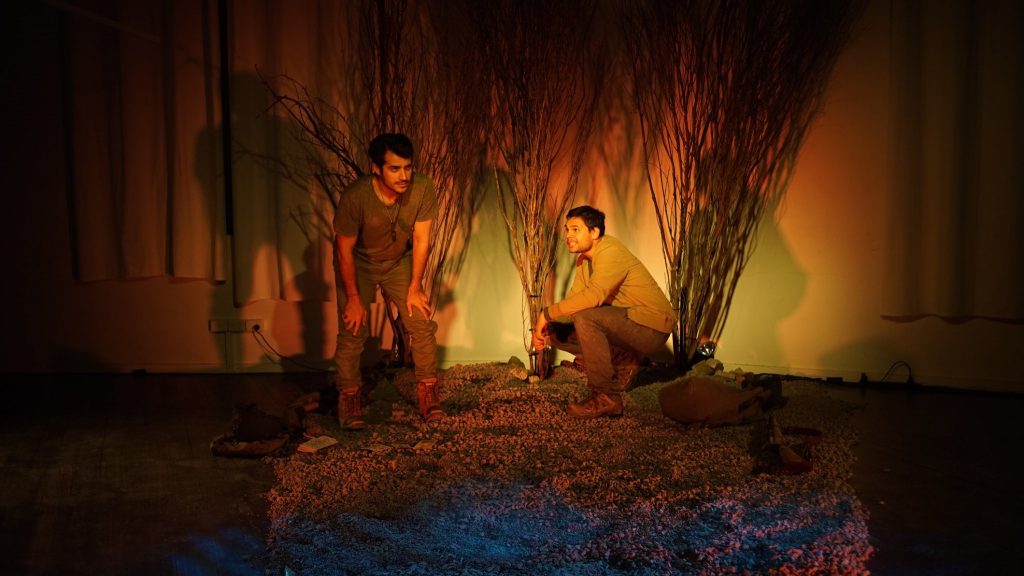 Overall, This Modern Coil managed to be silly and serious at the same time. A thoroughly enjoyable piece of theatre, where in such a small space we are left to grapple with some big questions all while laughing out loud.