With a Weetbix carton propped beneath his head, the young woman wrestles the unyielding weight of a corpse into a shirt.
The man is lying half-naked on a guernsey, washed with white light. It looks as easy (and as graceless) as stuffing sausages back into their skins. For her effort, the corpse gives her five out of ten.
The dead critic then transforms into Scott Turnbull, a former Tasmanian funeral director, the third generation manager in a family business. With helpful acting tips supplied from his co-performer, artist Lara Thoms, he opens the coffin lid on the business of death.
Staged over 70 minutes as part of the Opera House's Festival UnWrapped series, what results is an experimental, atypical and absorbing performance about the hidden pragmatism behind the theatricality of our end-of-life rituals. Soaked in funereal humour, it is delivered as a rough-edged seminar, a collaborative work-in-progress and a frank expose.
It's this frank discussion of the taboo that makes The Director fascinating. Death might surround us in popular culture, but – as author Sallie Tisdale notes in her book Advice for Future Corpses – it's never really something we accept can happen to us. Not to ourselves or our loved ones.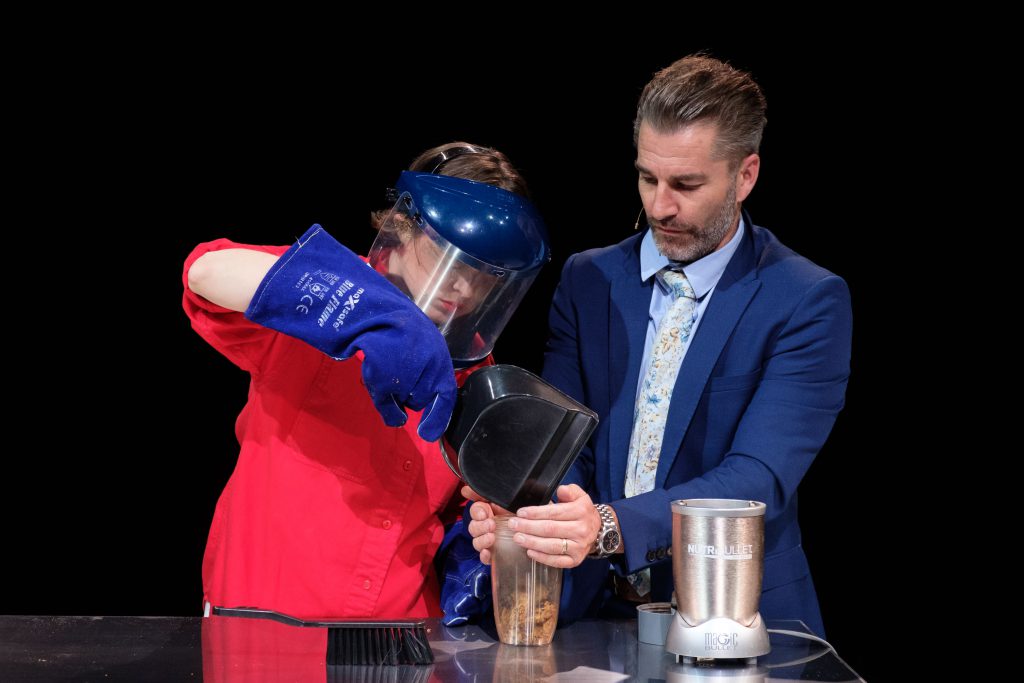 The show sweeps this deep-seated denialism aside with a cool if gentle hand. Buried questions and specialist methodologies are brought into light. With a down-to-earth charm, Turnbull invites us into the managed chaos of his former job (from which, we hear, he was fired).
We learn that Fridays are the busiest days for funerals – "real pineapples," he says. We see him dash madly about, reenacting the myriad small crises that can threaten to maul the sacred and devastate the dignity of these delicate, high-stakes occasions.
Even the smallest detail can give rise to calamity – like getting the colour of a deceased person's lipstick wrong. Then there are technical failures with the crematorium, feuding relatives and the steaming parcel that a dog has delivered right beside a grieving family's car.
We are also given a demonstration of the process of cremation, involving a microwave and a blender. These two props may be stand-ins, but the Nescafe jar the ashes are poured into is an object of authenticity. The same kind of jar contained one of Thoms' parents.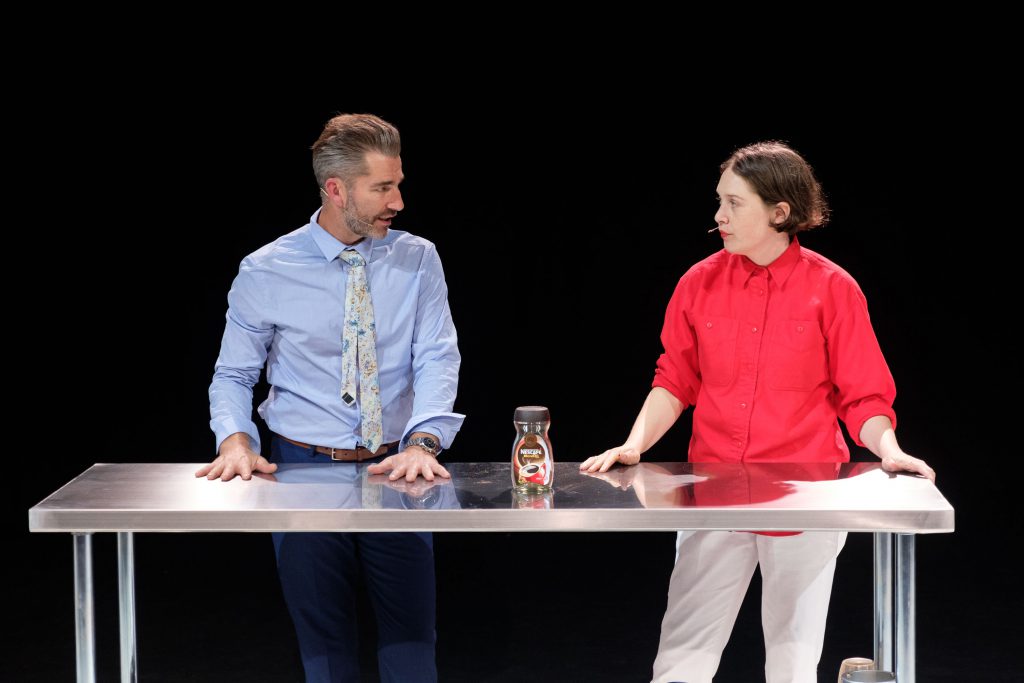 It was her father's death that brought the two together. After she found her father lifeless on his bed, Turnbull came around to her house with a selection of laminated coffins. While it was clear her dad had passed, when she dialed triple zero, the police told her not to attempt resuscitation would be a crime.
Thoms' interrupts audience question time to ask the director: should she get her boyfriend to give her dead father mouth to mouth? Even when he still has breakfast on his lips?
These irruptions of lived grief – and the enormous uncertainties that attend it – put checks on the morbid curiosity and thrills we may feel listening to Turnbull's anecdotes. The sound design also provides essential atmosphere and textures – while also playing, in one part of the show, examples of the more popular funeral songs.
Running until Sunday in the Opera House Studio, The Director brings an intimacy and practicality to a vast industry we never think about. Until, that is, the time comes when we must.