As far as show names go, this one is almost on the money.
The Sydney Opera House launched its Unwrapped series tonight, a selection of intimate and zany works by independent artists curated by the venue's Director of Programming Fiona Winning. The series opened with The Irresistible, a collaboration between Perth-based director Zoe Pepper of Side Pony Productions and (also) Perth-based actors Adriane Daff and Tim Watts that recently sold out at Dark MOFO in Tasmania (where you'll currently see them featured as the homepage video).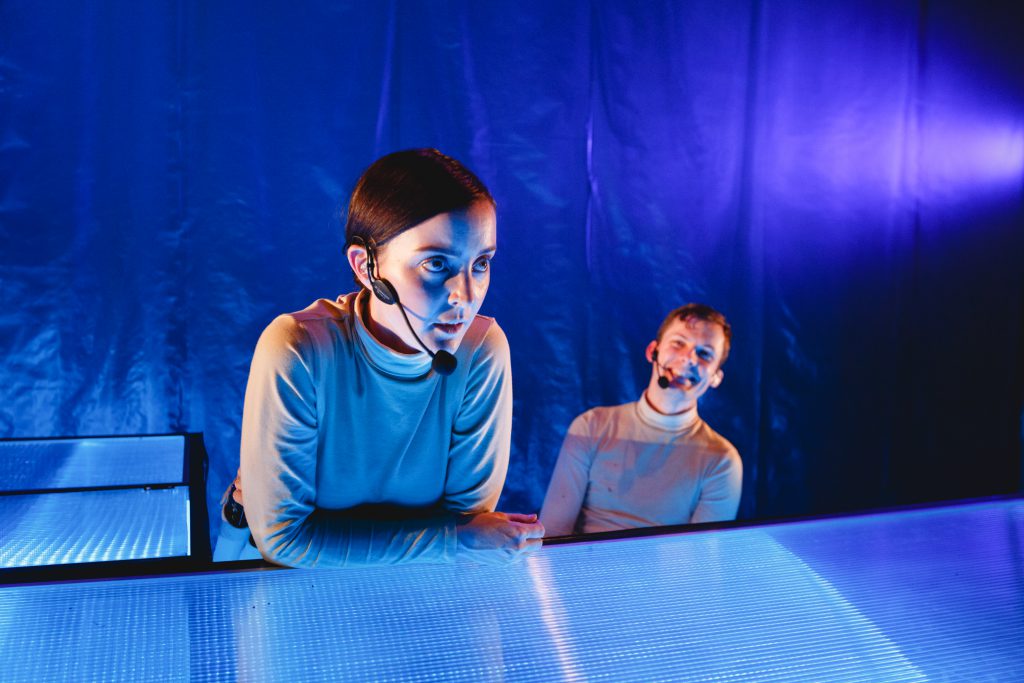 Their goal was to create a show around the theme "unconscious bias", the judgments made when you don't even know you're judging. Pepper said when they got to the rehearsal space to begin workshopping, it suddenly dawned on them they were trying to focus on aspects of human behaviour they were oblivious about. Where to start?
The process ran as a series of improvisations with varying characters, from which point conversations emerged and the unconscious judgements and consequences were noted. All was filmed, scrutinised, then boiled down to create a flow of short scenes where connections slowly start to emerge touching on the supernatural, sci-fi, family rifts, bought sex, suicide, and an airplane crash.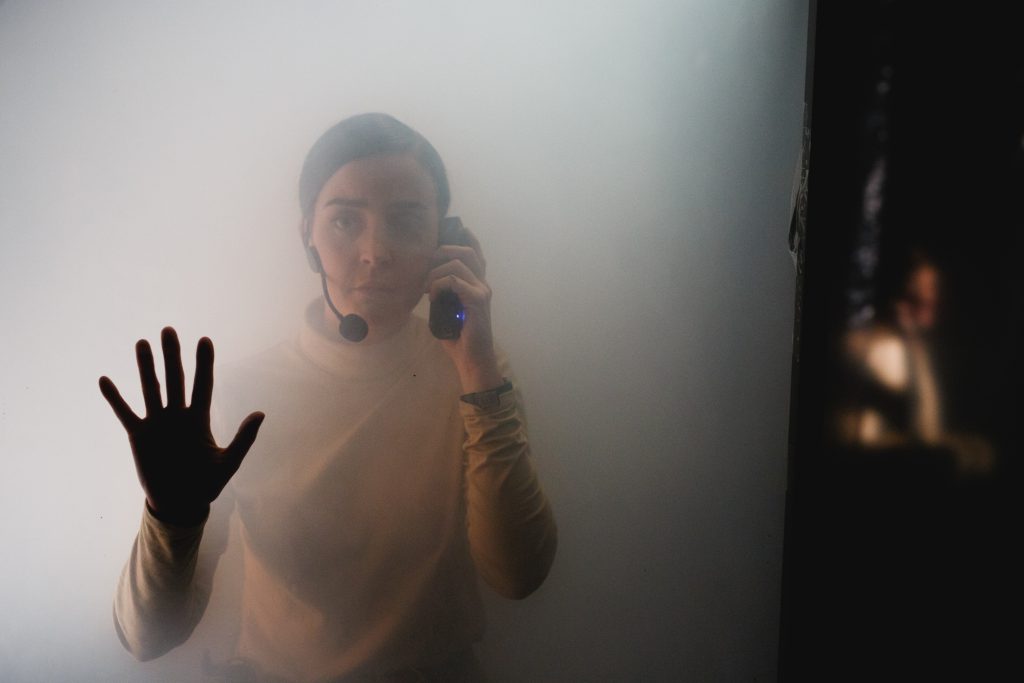 The laughs began within the first couple of minutes set a clear intent right from the start. Daff and Watts were outstanding not just for their ability to slide between characters, but for the depth to which these characters had been developed. Sound Designer Phil Downing equipped them with voice modulators so they could have conversations with each other or themselves as different characters, using a quicker interchange than would be possible with external manipulation. The results were sometimes hilarious, sometimes excruciating in exposing the truth.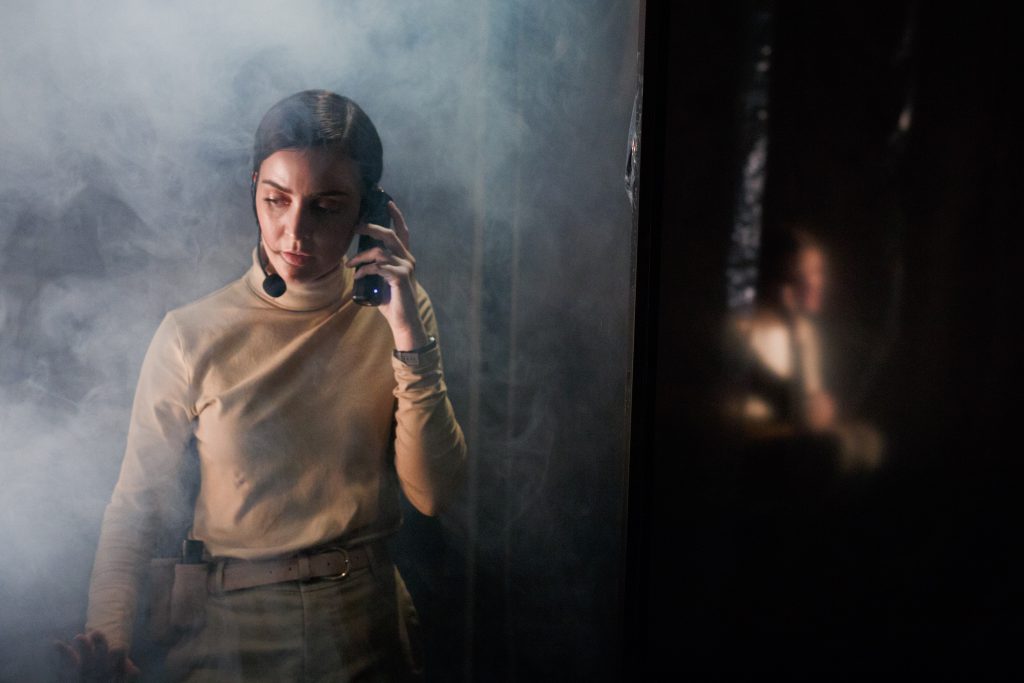 Set and Costume Designer Jonathon Oxlade kept the costumes neutral so the actors could swap genders, sometimes playing a character the other actor had played earlier so the audience had to really keep focused on following the story. Sets were versatile lightboxes, swivel chairs with a multitude of uses and an ever-increasing amount of black slime. A plastic corridor between the actors and audience, which could partly or wholly fill with smoke, were used to great effect. Lighting Design by Richard Vabre was excellent in separating the scenes, adding to a soundscape by Composer Ash Gibson Greig which created an airy, mystical uneasiness.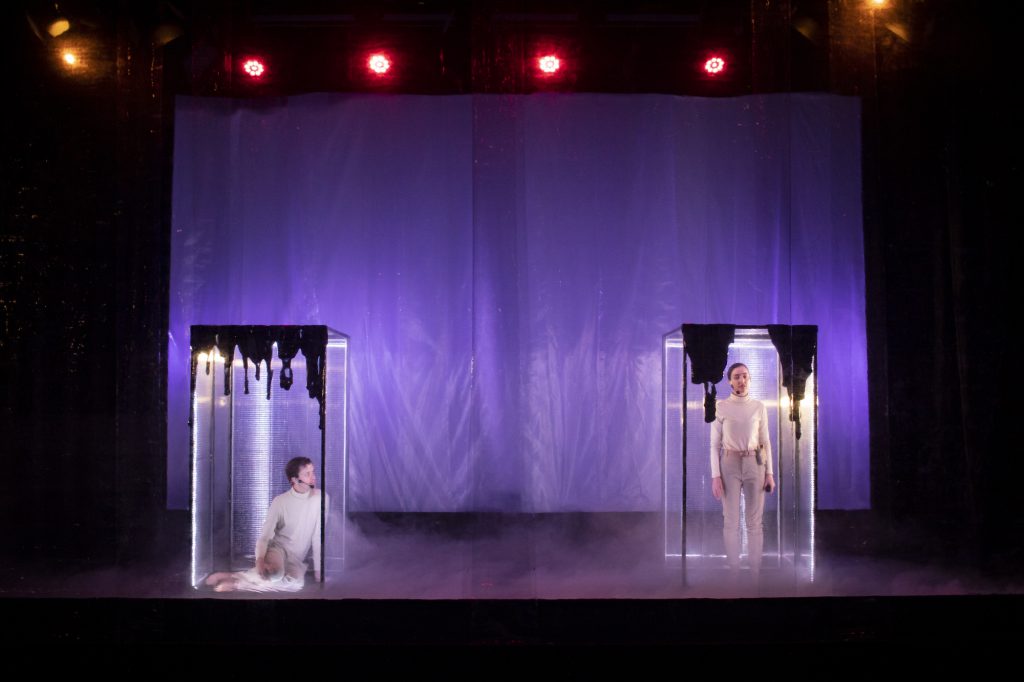 In hindsight, however, it was not clear what the title of the work referred to. Not all stories felt like we found enough about them nor loose ends tied by the close of the work. Nevertheless, the audience gave resounding applause and left with many conversation starter topics. Highly recommended.
Note: Don't have too many wines before you see this show. You need to be alert!