I've got to admit, straight up, that Belvoir were up against a big obstacle with me; I've been banging on about how much I loved the original performance of Things I Know To Be True in Canberra (presented by the State Theatre Company of South Australia and Frantic Assembly in 2016) since I saw it, and so was curious how Director Neil Armfield would navigate the piece without the elements brought in by Frantic Assembly's involvement a few years ago.
In my typical fashion, G&T in hand (note: drink responsibly), I walked up the Belvoir stairs excited to see what the team at Belvoir had produced…
Unfortunately, despite a standing ovation from a fair amount of the audience and tears from most – it wasn't able to move me in the way that Bovell's script should have.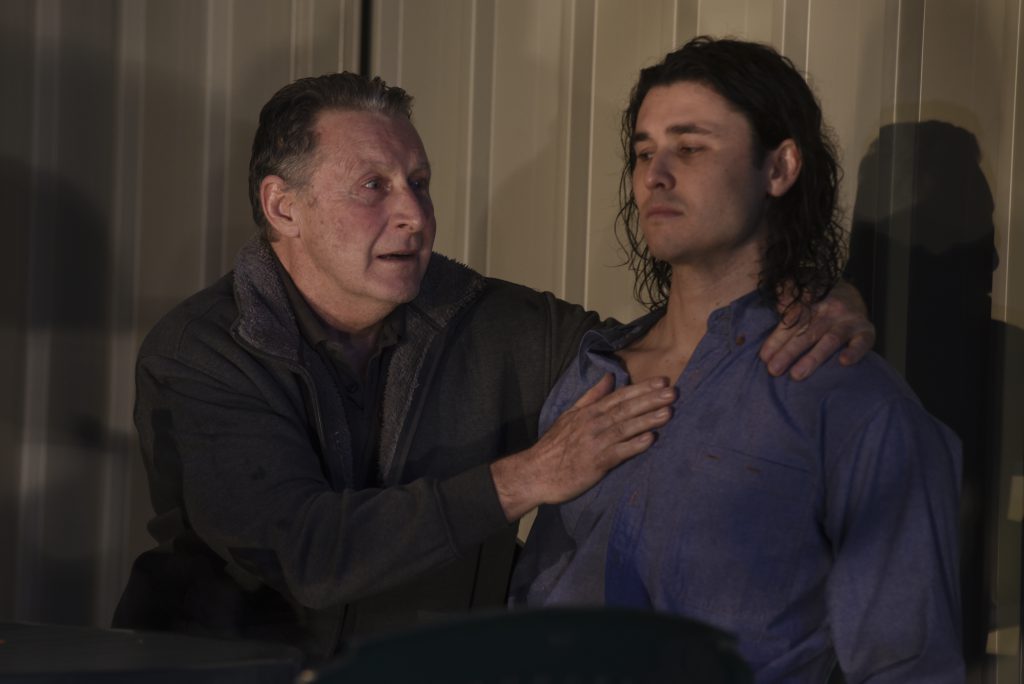 Exploring the Australian working class within the context of the Price family, an awkward pause between the first sound effect and any action on stage created a rocky start for the show. Unsure if this was an accident or purposeful but accepting it nonethelesss, there were a few similar moments of stillness throughout the rest of the performance (which I'm sure were meant for profound or meaningful reflection) that made the whole night feel a bit awkward.
At little fault of the actors, Bovell's script features a lot of diatribe throughout and without the beauty of ensemble movement, it's tough to find places to breathe and take it all in. Miranda Daughtry gives us an earnest Rosie Price, albeit one better suited in ensemble scenes than for her long opening monologue. Despite a heartfelt performance, Tom Hobbs' Mark/Mia scene was awkward, facing the same problem a lot of the key moments did – pacing. Alongside such paucity, there was a lot of needless walking around the space, big hand gestures, and acting out the dialogue when the dialogue have just spoken for themselves. A shame that such an important story gets lost for a little bit at times.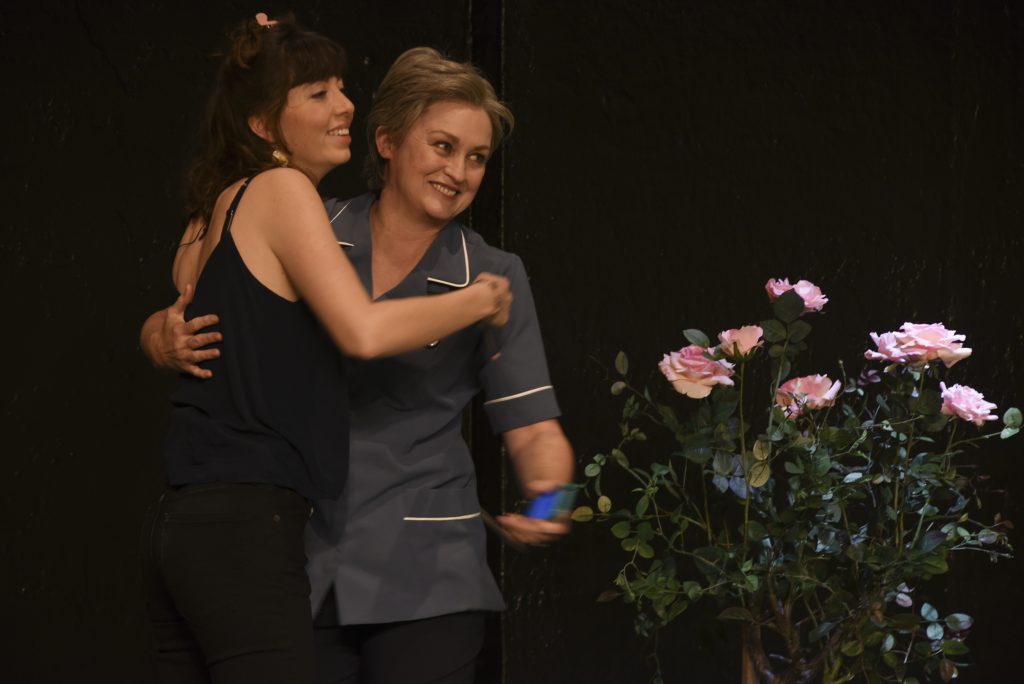 That being said, there were moments that defied all of that and really struck a chord in the room. Helen Thomson as Fran gives us sweet salvation; with the right mixture of cruelty and kindness, she is a highlight for me. Tony Martin and Anna Lise Phillips (in their supporting roles) were all able to find that sweet spot between theatricality and vulnerability at one point or another – and when they did? Gold. There weren't quite tears…but I was definitely sniffing (along with a heap of other people, ok? I wasn't that one annoying – anyway, you get it). As an ensemble, the cast maintain enough energy throughout to keep us engaged, but I just feel they've been done a disservice with the lack of choreographed synchronicity that could have complimented the (at times) unrelenting narrative.
Ultimately, if you didn't see the original, then you'll probably enjoy yourself more than me because you have nothing to compare it to. Again, it had some of the crowd up on their feet. Me? Not so much. Not worth it in heels.