There's no theatre like Genesian, and there's nothing like Towards Zero.
Everyone knows Genesian theatre stands in stark contrast to the buildings around it. Gone are the profligate, sleek shopfronts of Pitt St, and in are the warmly lit glass-stained windows and charming red carpets of a theatre steeped in tradition. To this writer, it's an absolute shame that the hordes roaming the CBD are all oblivious to the wondrous experience just a short walking distance away; because, as their latest offering indicates, there's nowhere better to be on a Saturday night.
Pamela Whalan's Towards Zero fits squarely in Christie's oeuvre, featuring her classic 'whodunit' formula and utilising many of her quintessential plot devices in the familiar 20th-century aristocratic setting. As usual for a Christie story, we are quickly introduced to a cast of quirky characters – beginning with the very stern Lady Tresillian (Ros Bilbe), who invites a number of guests to her home in Gulls point.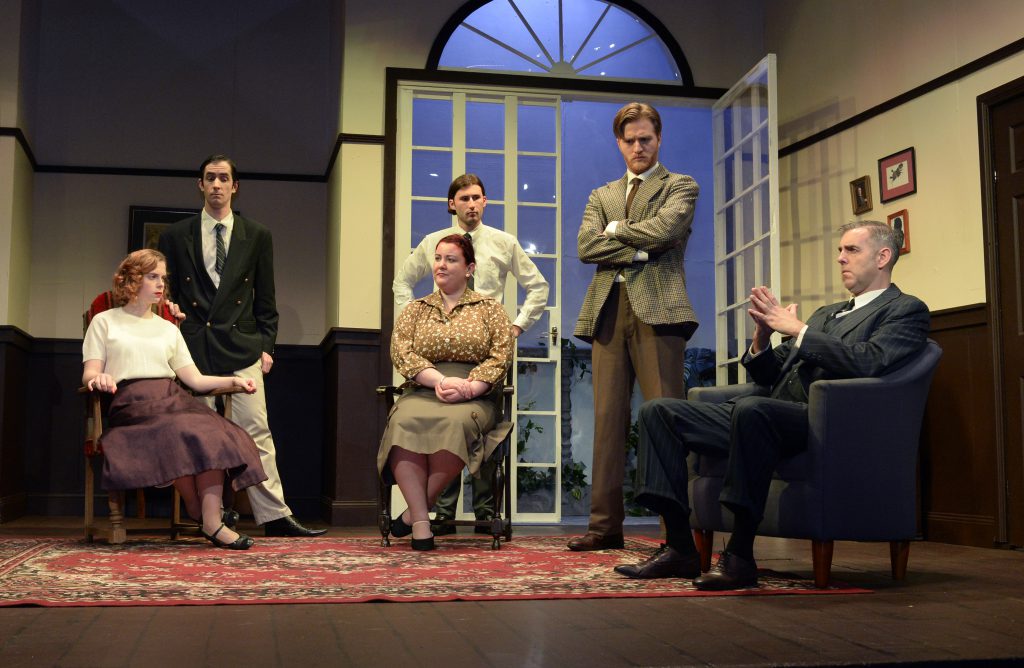 Among these guests are the egotistical sportsmen Neville Strange (Nelson Scott), who, to the dismay of Tresillian, insists on bringing both his current wife, Kay Strange (Alannah Robertson), as well as his ex-wife, Audrey Strange (Molly Haddon), to the house. We are also introduced to Thomas Royde (Thomas Southwell), a close friend of Audrey who has just returned from living abroad in 'Malaya' and despises Nevile. Finally, Matthew Treves (Paul Barbary) is introduced as a composed, older solicitor who was close with Lady Tresillian's deceased husband.
No doubt chaos will soon ensue; and in time, it does.
The first half of the play progress somewhat slowly, developing the characters and their complicated relationships. But if the audience can sit through this they are well rewarded, as the extensive character development and web of relationships make the mid-play murder so much more suspenseful. Cue Superintendent Battle (James Sugrue) and Inspector Leach (Zac Di Ferdinando), criminal investigators not as well-developed as Christie's regular Hercule Poirot but still excellent, and some of the play's most thrilling scenes await.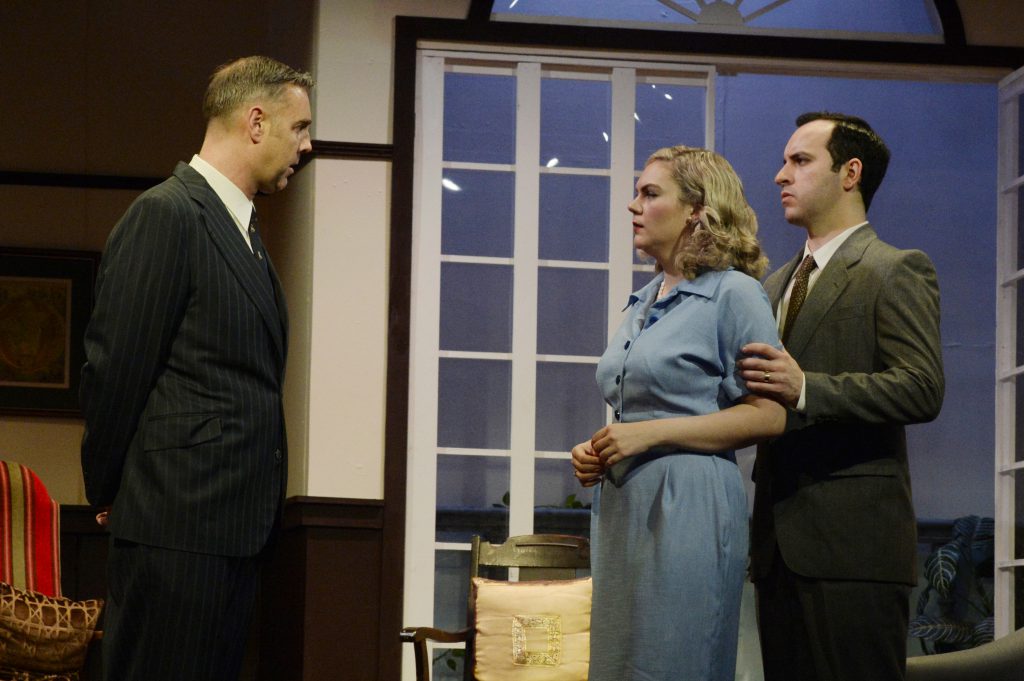 Story issues aside, the defining element of Whalan's Towards Zero is the stunning performance of its cast, whose acting remained impeccable throughout the 2-hour runtime. Particularly strong performances by Nelson Scott and James Sugrue indicate that Whalan paid a stunning detail of attention in casting, choosing accomplished actors and actresses who display similar physical characteristics as those described in Christie's script. As just one example of many of Whalan's continual and resolute faithfulness to the source text, which will certainly please fans of Christie's work, she must be credited.
Additionally, there is much to congratulate in terms of production.
Set design by Tom Fahy was also superb. His set was well imagined, providing ample space for the cast to move around in on the Genesian stage. One will particularly take to the set's aesthetic, which is consistent with the interior of the theatre (same colour paint on walls, same wood used for doors, etc.), which provided the audience with a uniquely intimate feeling. Costumes by Susan Carveth were also solid; an authentic early 20th-century English look was certainly achieved, albeit occasionally marred by the appearance of cheapness, creases, and ill-fitting attire.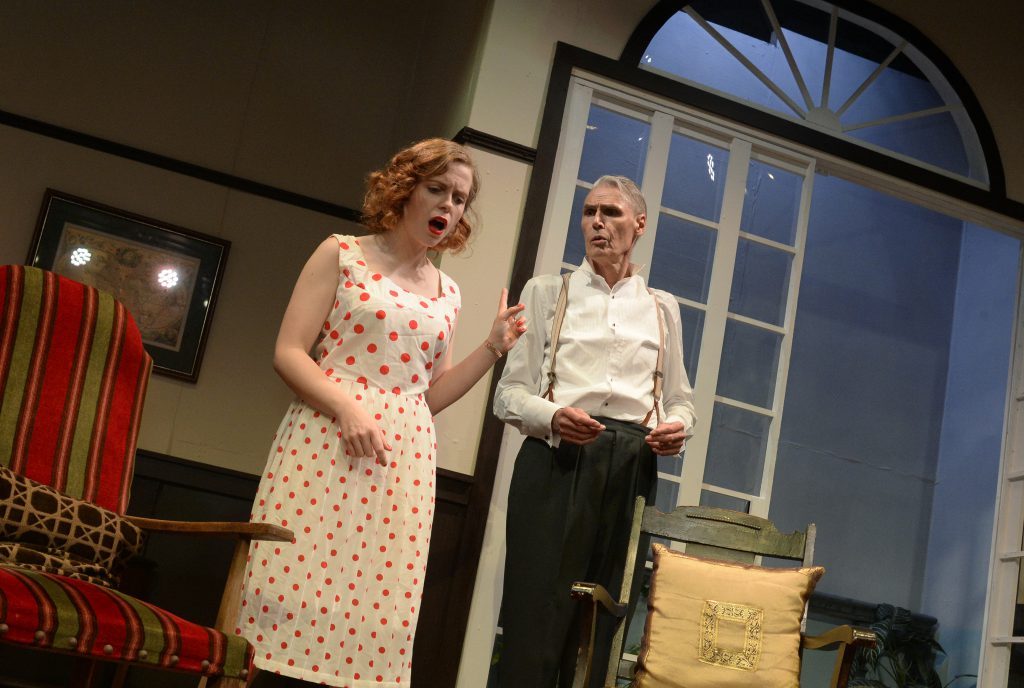 The only minor downside to the night is the sound operation. Genesian regular Ian Whalan, joined by co-operator May Hnin, is usually quite good at blocking out external sounds seeping in, such as ambulance sirens and whatnot. However, a few blips during the night in question did result in some scenes losing their immersive character. Admittedly something largely out of Genesian's control, this writer hopes such issues don't pose a threat on future performance nights.
Ultimately, watching Whalan's Towards Zero at the Genesian Theatre is a fantastic way to spend a night. At $30, the tickets are a steal. The show goes on until the 12th of October, so there are more than enough opportunities for you to see this fine work of theatre.