Just a few days in since the launch of the Sydney Fringe Festival and audiences are already keen to fill its venues.
In her Australian professional acting debut, actress Jodine Holli Wolman has collaborated with writer/director Joanna Weinberg and artist/designer Brigette Thorn to create a one woman show Minky Opens a Gallery, concerning the superficial visual arts scene from the point-of-view of a Paris Hilton-type "famous for being famous" socialite.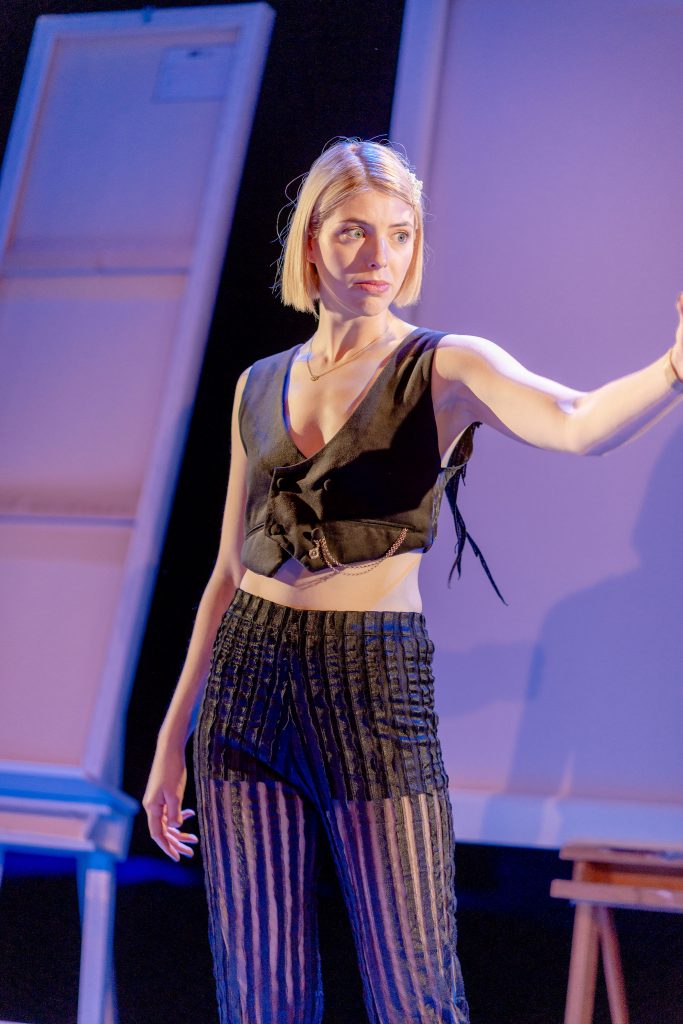 With an ultimatum given by her father, Minky has just 6 weeks to make something of herself or risk being cut off. She needs to grow up fast, muster all her wits about her, and create something noteworthy. Just as well, she has an unlimited supply of money.
Weinberg's script has been beautifully crafted. With a host of success stories under her belt, including the film Goddess and the musical Lifeforce – The Mother of all Journeys (which won the Best Musical award at the Sydney Fringe Festival 2013), she continues in a similar vein by offering a steady comedy storyline which never dawdles, working up to its crescendo with an unexpected closing twist.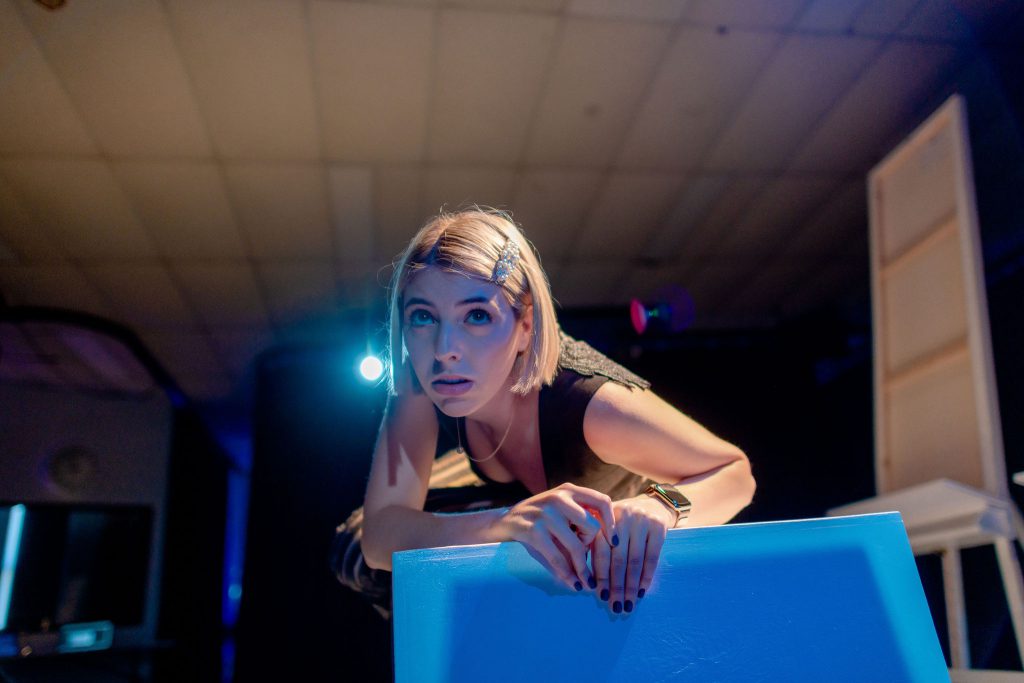 What is most commendable about the script is its ability to highlight the strengths of the actress whilst simultaneously keeping the audience on their toes. When this writer attended the performance the audience was a little reserved in their reactions, but when encouraged to interact but eventually joined the party.
Furthermore, whilst Wolman took a little while to get the context and signature character clear, as the play progressed she eventually settled in and was brilliant at moving from one character to the next. New accents as well as changes to pitch and posture clearly defined each character, making it easy to follow. Her comic timing and impersonations drew plenty of laughter.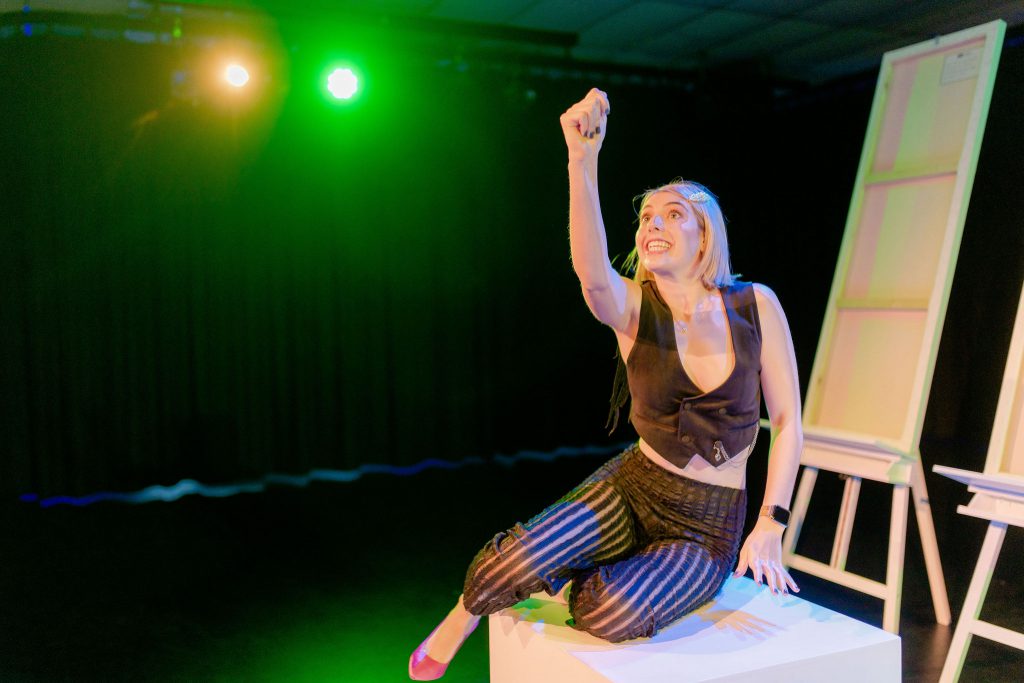 Nevertheless, there was scope for her to get deeper into the dark side of the character. This would have got right to the core of the character's vulnerabilities, drawing more empathy from the audience. However, her comic timing and impersonations drew plenty of laughter.
Additionally, the curated collection of personalities might feel outrageous to anyone not familiar with the scene. Inspired by real-life characters Weiberg and Wolman discovered while roving our galleries and museums, they were the perfect satirical view of what's really out there – including the egos, the jargon that makes no sense, and the high-flying creative ideas that never touch the ground.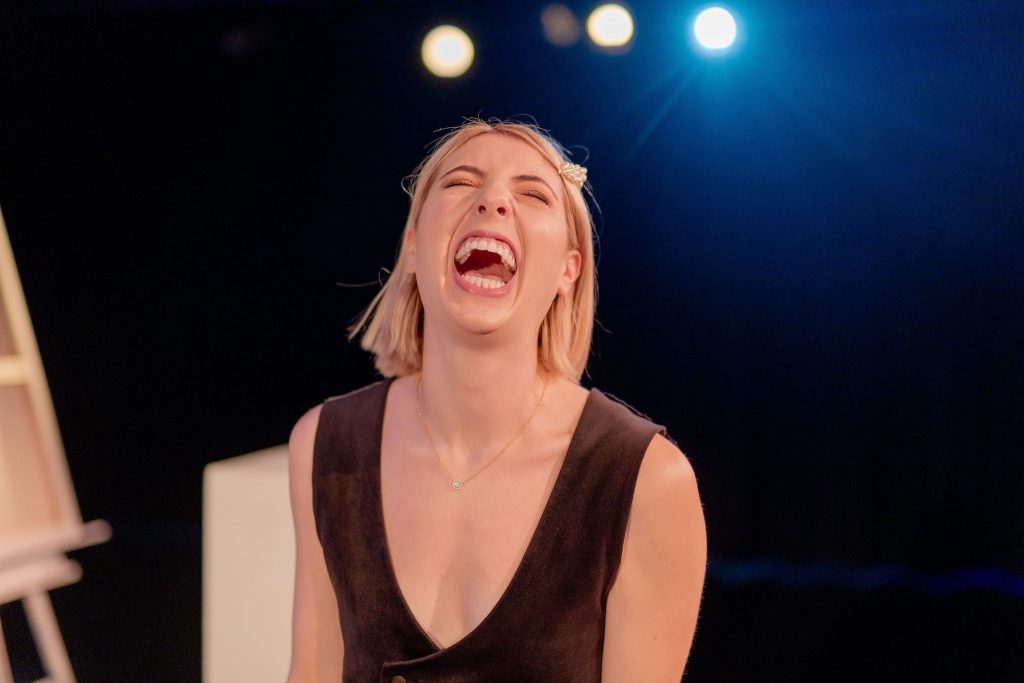 All in all, an excellent performance which drew enthusiastic applause – enough to draw her out for a second curtain call (which was modestly declined).