Poignant and powerful – after its opening.
Conducting an unrelenting inspection into the atrocities, abandonments, and aberrations experienced by New South Wales' gay and transgender communities, Red Line Productions' season opener is a visceral and heartbreaking achievement not just for queer theatre, but theatre overall.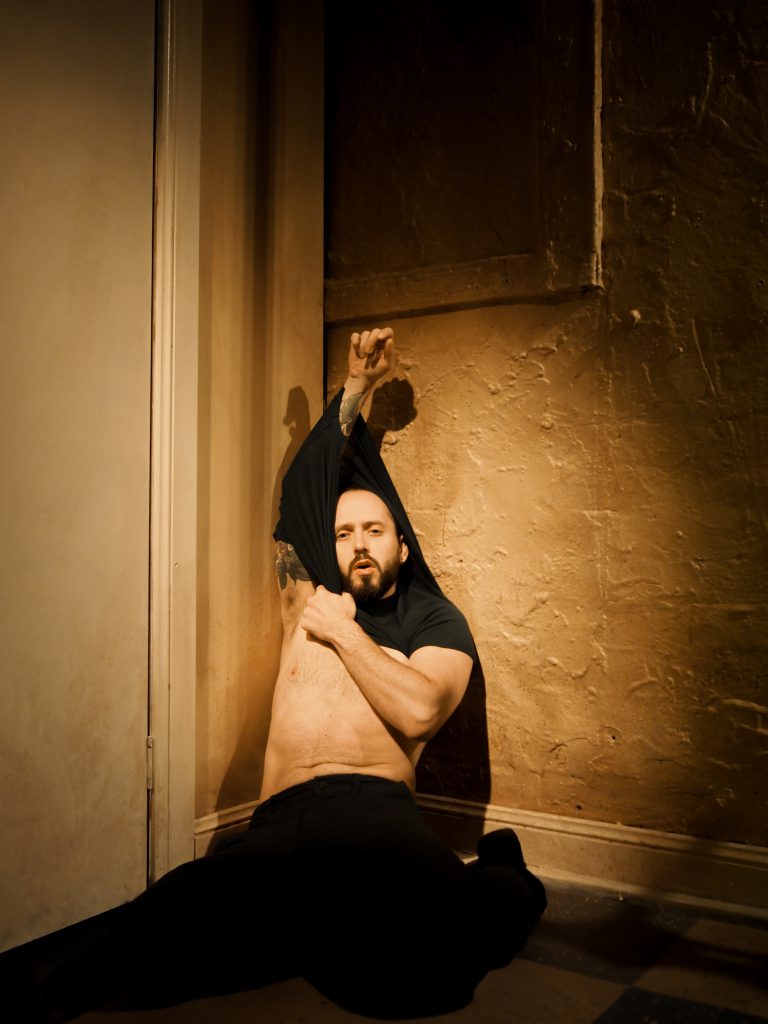 The 80-minute performance (presented by Chopt Logic) splits itself into a series of vignettes, each portraying true-to-life tales of gay bashing, police disregard for this, and the subsequent impacts on the ethos of gay culture since 1978.
Presented through fourth-wall-breaking monologues, performed excerpts of recordings from convicted offenders, and physical theatre, this is a show that only gets better.
Beginning with a rather flat and jarring tone, Our Blood struggles to focus its audience. Recounts of gay bashing by Sam Plummer and Tim Walker are performed too robotically to generate emotion, becoming white noise to the eye-catching movement of Andrew Fraser, the ensemble, and the pulsating Nate Edmondson sound design/Damien Lane composition.
Though Walker may be excused for this, performing from the perspective of an investigator, those who take on personalities more closely linked to the events could be stronger – and later on, thankfully, they are.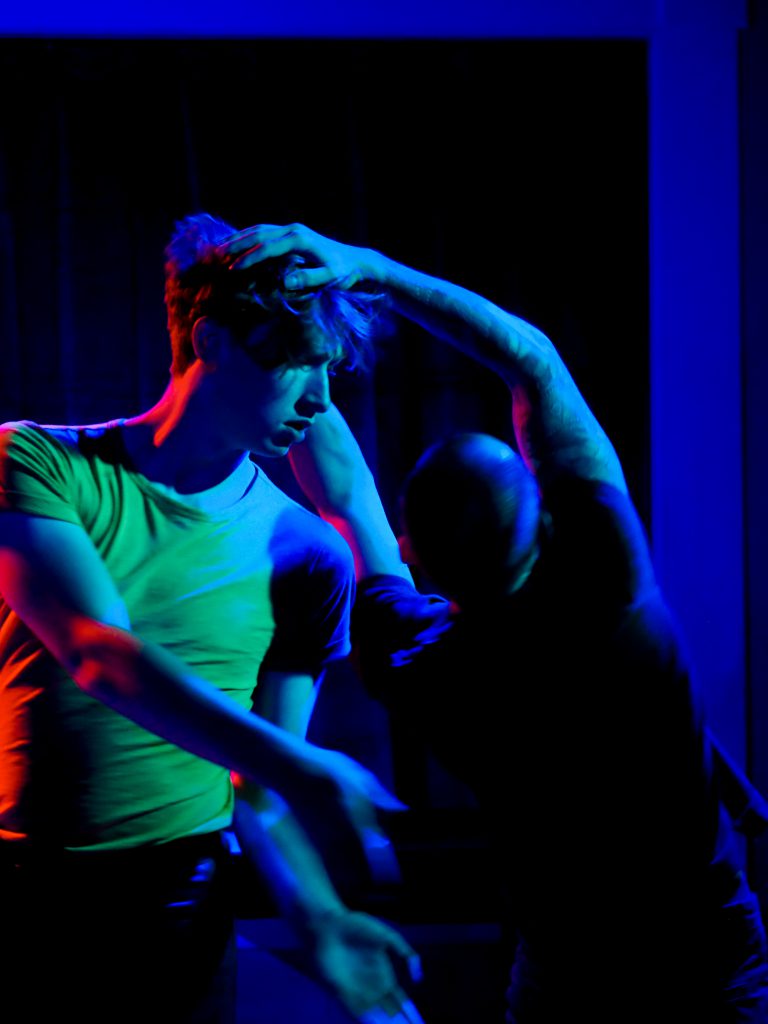 Roughly 1/3 of the way into the performance, notorious teenage gang 'The Alexandria Eight' are introduced. From that point onwards, the ensemble manage to coalesce the various aspects of this production together to tell a more cohesive series of stories.
Indeed, Fraser's movement contributes rather than controls, Plummer finds his emotion, and the cast's interaction with Edmondson's and Lane's sound, Veronique Benett's deceptive set, and Richard Whitehouse's lighting gives this work the justice it deserves.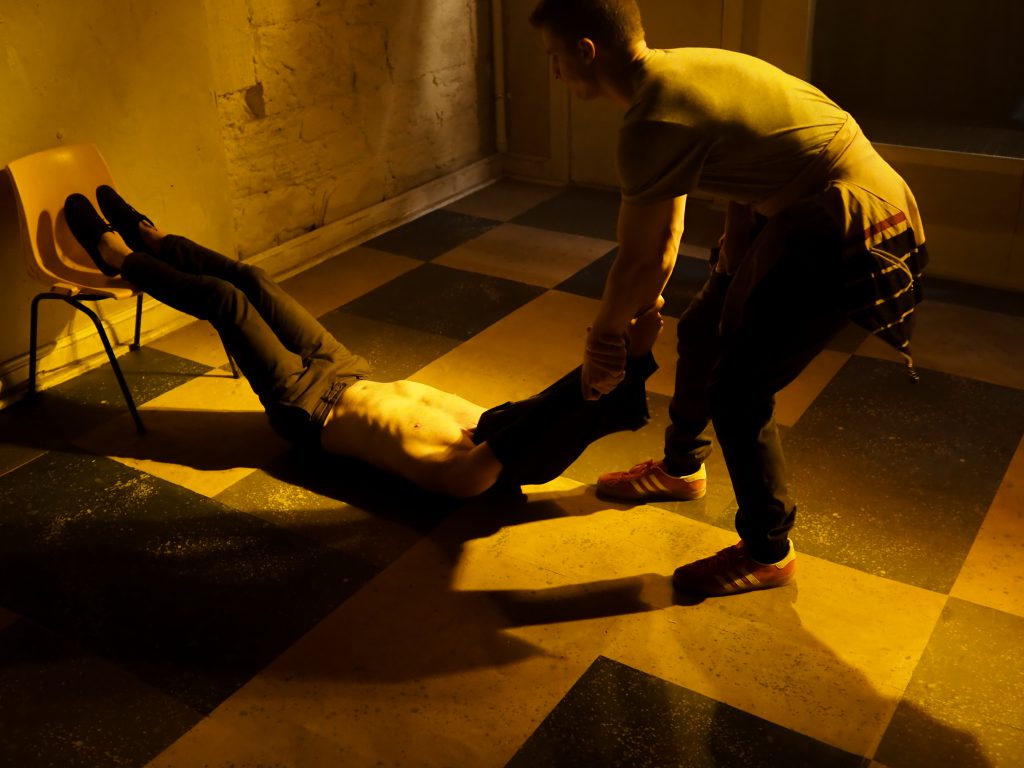 Though particular credit must be given to David Helman for his haunting (and technically magnificent) depictions of gay bashings as well as Eddie Orton and Ross Walker for their memorable stage presences, the outright achievement here is Shane Anthony's direction.
As the individual solely responsible for marrying three forms of performance into one, co-ordinating this with a technical design that never stops being brilliant, and putting together a production that successfully makes a passionate (and incredibly well-researched) plea for attention, his work in this production is second to none.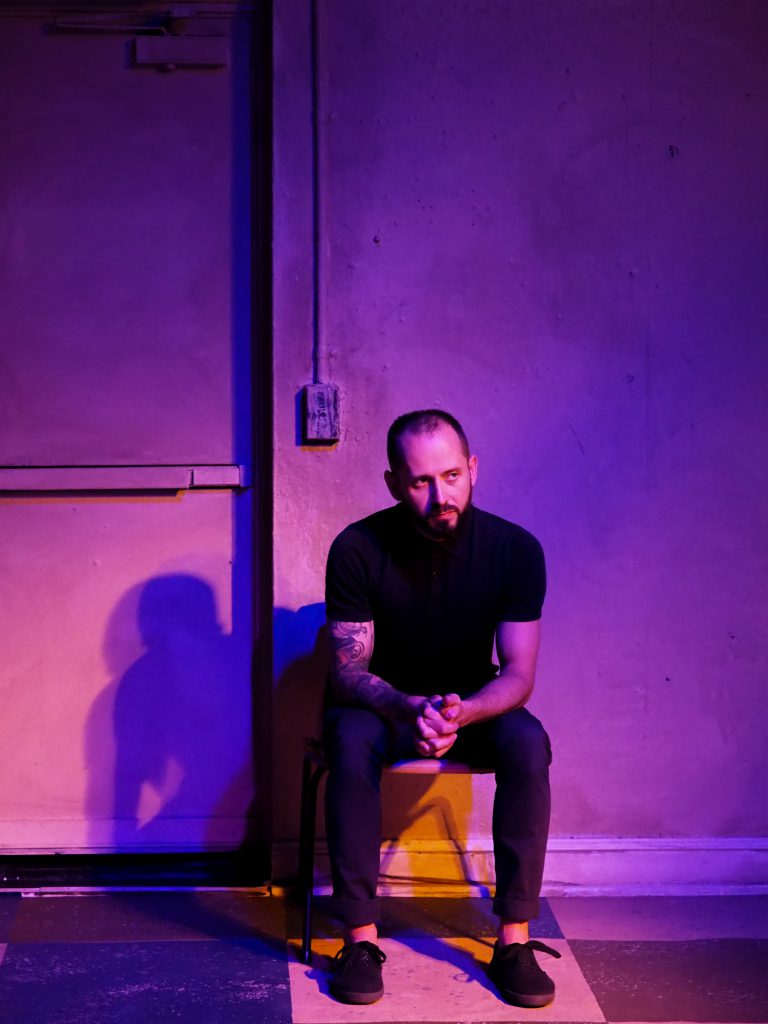 Ultimately, though its focus on transgender hate crimes is limited, this show is a poignant reminder of the hate that pervades the LGBT+ community as a whole. Without reservation, it is the best queer-focused production playing during the 2020 Mardi Gras season.
Editor's Note: This reviewer does not identify as LGBTQ+ and has taken every effort possible to present an impartial but critical opinion on this show. Should you wish to express any concerns, please contact reviews@stateoftheart.net.au.