Opening a season with a deeply emotional monologue from a playwright's debut work is certainly a risky choice for any theatre to make.
Yet, that is precisely what Belvoir did with Thomas Weatherall's spectacular monologue, Blue. Directed by Deborah Brown, and playing until the 29th of January, Blue has set a high bar, not only for the rest of Belvoir's season, but also for Weatherall as a writer.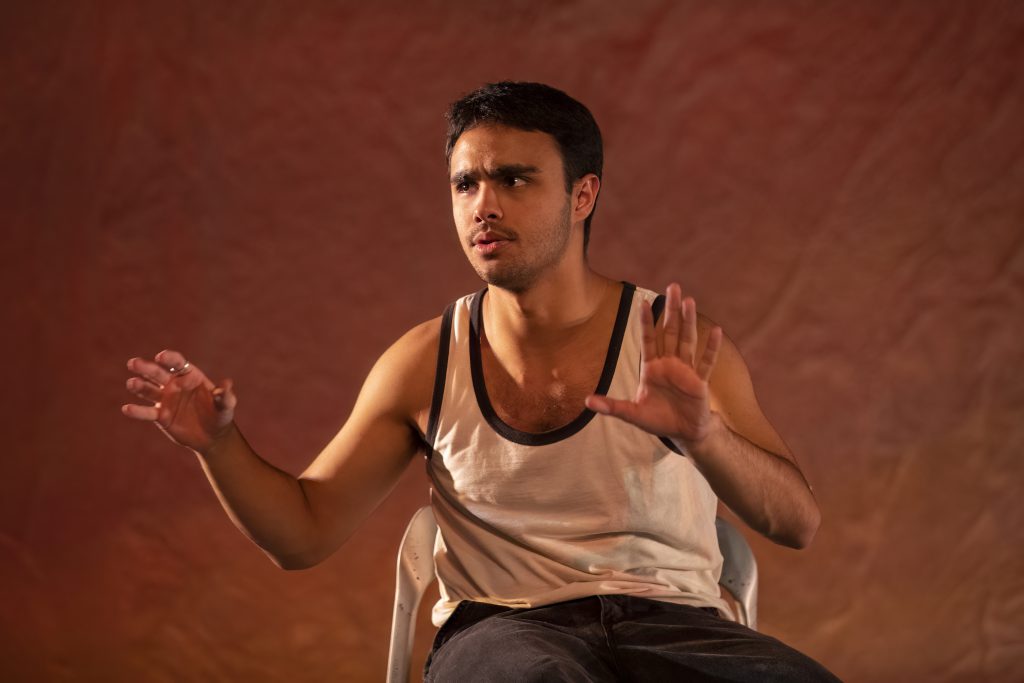 Performed by Weatherall as a one-man show, Blue tells the story of Mark, an aspiring young writer sharing the story of his early adolescence and adulthood, which has been marked by grief and tragedy. Mark's character and personal journey are the focus of the show, granting us an intimate glimpse of his journey in overcoming his strenuous past, relieving the mental health issues that torment him, and grappling with the calamities that confront him at the worst of times. That may sound extremely bleak, but Weatherall works in plenty of heartfelt moments of nostalgia and sentimentality, keeping the show relatable and allowing us to connect to Mark.
In the same vein, Weatherall also successfully weaves in moments of humour, giving the audience obligatory relief from the confronting themes explored in the show. The jokes could have easily failed, but Weatherall's masterful writing and acting ensured each felt well-placed – managing to take the audience from moments of laughter loud enough to drown out his own lines, to moments where it became difficult to hold back the tears.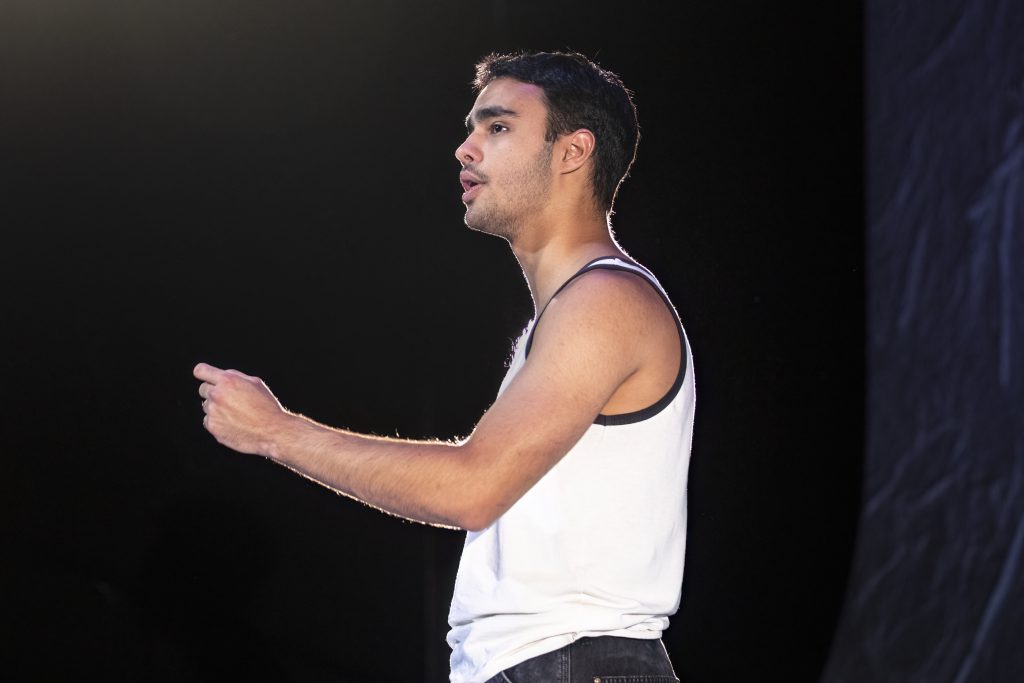 The story's stream of consciousness style feels distinctly chaotic and fragmented, exemplifying the distress Mark finds himself throughout the show. Despite that, the show never feels like it strays away or loses focus, developing cohesively and engagingly throughout its 80-minute runtime. Mark's character is the only one we see on stage, and it is obviously exceptionally well developed. But the description of other characters and their relationship to Mark, including his family and his roommate, Effie, make them surprisingly memorable – even if we don't see them come alive through performance. Mark's connection to places and environments, particularly the ocean, help to add further dimension to the story.
That connection to place is further developed by Belvoir's fantastic production. Jacob Nash and Cris Baldwin's set is minimalistic, but well-imagined, featuring a white wave-like cyclorama over the stage, a chair, and a small pool of water – which is transformed thanks to Chloe Ogilvie's lighting effects and David Bergman's video design, whose work helped to allow the narrative to convincingly take us from nostalgia-infused golden hours in the ocean to painful moments in dreary rooms.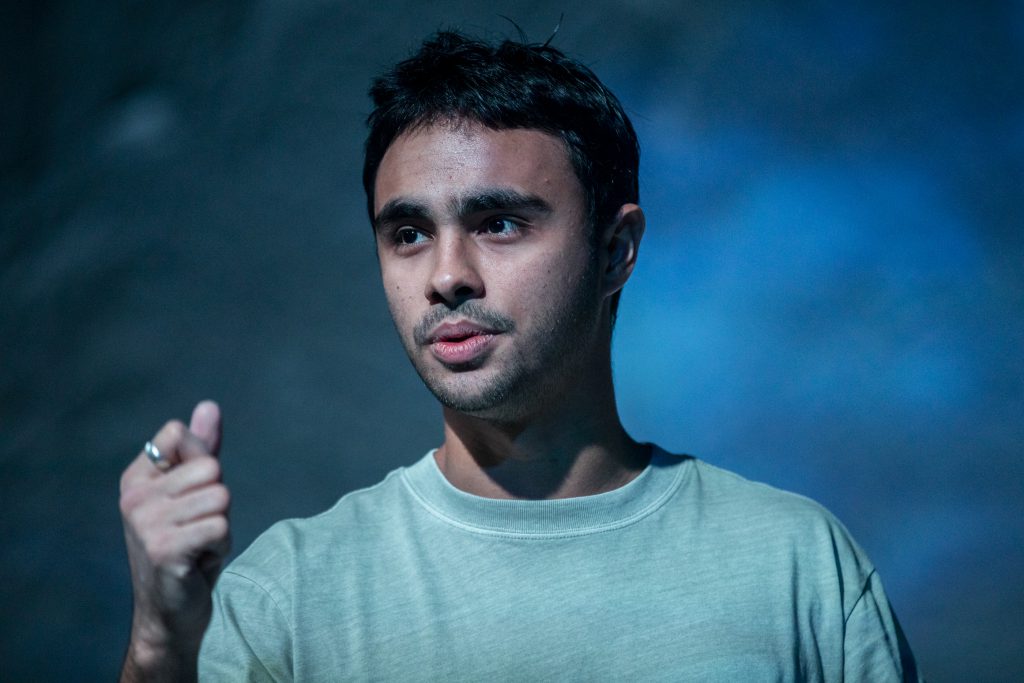 Many will already be familiar with the strength of Weatherall's actor, having recently featured in the hugely popular Netflix drama, Heartbreak High. In Blue, Weatherall's accomplishments as an actor are once again put on full display. Weatherall's monologue was delivered with outstanding honesty and sensitivity, making the play a standout in impact and memorability. The delivery of his lines remained consistently moving throughout. The pay-off from having both written and performed Blue is also clear thanks to how well Weatherall is able to connect with Mark's character and the narrative. This is no doubt a show of deep personal importance to Weatherall – having been influenced by his own life story and desires to become a writer. I can only thank him for sharing it with us.
Blue is a touching and expertly devised monologue that succeeds on almost everything it sets out to do. It is also the celebration of a talented actor and his first venture into playwriting, with hopefully many more to come. I cannot recommend Blue highly enough.