Twisted Element's immersive dance performance is unmissable, even if you hate audience participation.
Immersive experiences can be one of two things: they can either be a bit naff, like a murder mystery you attend wearing a cheap feather boa and dollar-shop headpiece, awkwardly interacting with actors who desperately want you to be involved as possible while you make a beeline for the bar.*
Or they can be draw-dropping, spine-tingling, ground-breaking performances that have you gasping out loud as you're catapulted into a whole new world, mesmerised by the artful marriage of dance, light, sound, and space.
Luckily, Twisted Element's RITUAL is the latter.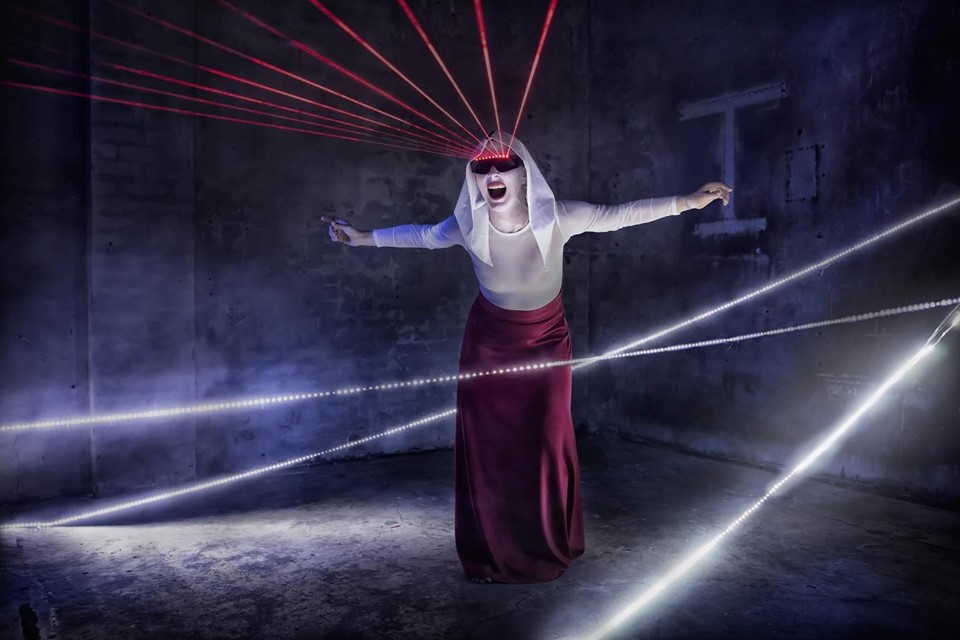 Directed by Twisted Element's Artistic Director Angela Hamilton and playing at Create or Die, a newly-opened warehouse in Marrickville that houses innovative works, RITUAL invites audiences to leave the buzzing sounds of Illawarra Road's cheap eats and immerse themselves into a dystopian future. 
The rules were simple: follow the usher's hand signals as the performance unfolded. Sit – stand – spread out – back against the walls, let the dance take shape around you.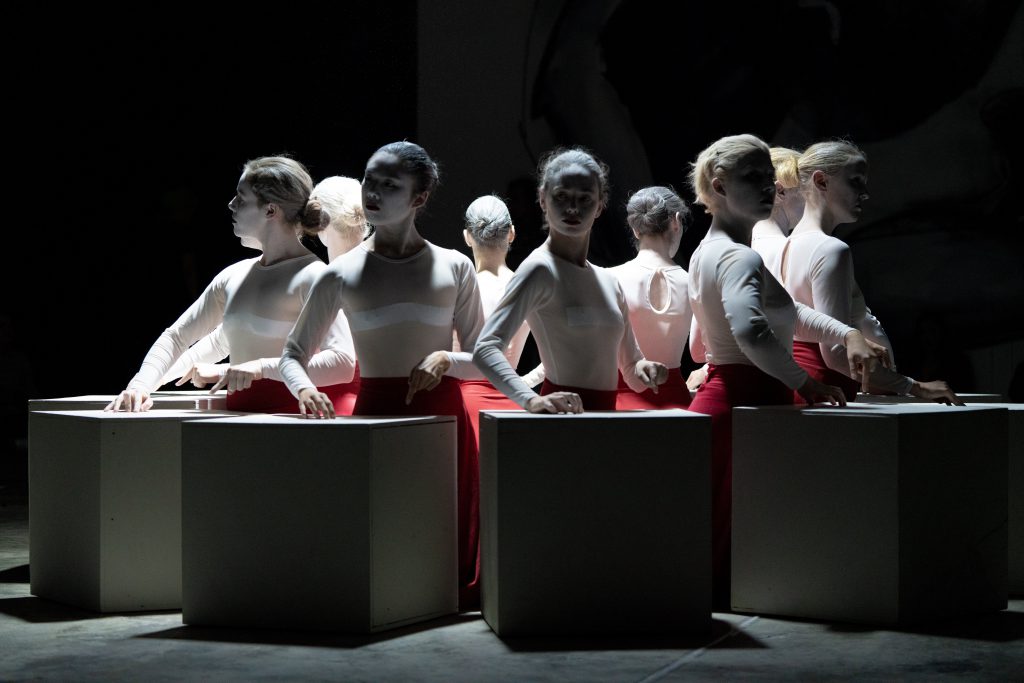 Filing into a darkened room, a soundtrack drones from speakers all around us. It's wonderfully dark; an eclectic mix of music, bass, talking, and electronic whirls and whizzes, with fantastically off-beats that marry well with the accented, almost convulsion-like dance moves.
The music changes.
The ushers tell us to sit. We sit.
Stand up, they gesture.
We stand.
Without a word, we are encouraged to dance.
We dance. A feat in and of itself, getting 120+ revelers all swaying to the beat without communicating. Soon we're in a trance-like state, a rhythmic bassline keeping us in time.
I begin to feel I'm nothing more than a sheep, doing what I'm told (albeit having a wonderful time doing it.)
Hardly a surprise though, as RITUAL explores the themes of 'cultism, ceremony and mass conditions'.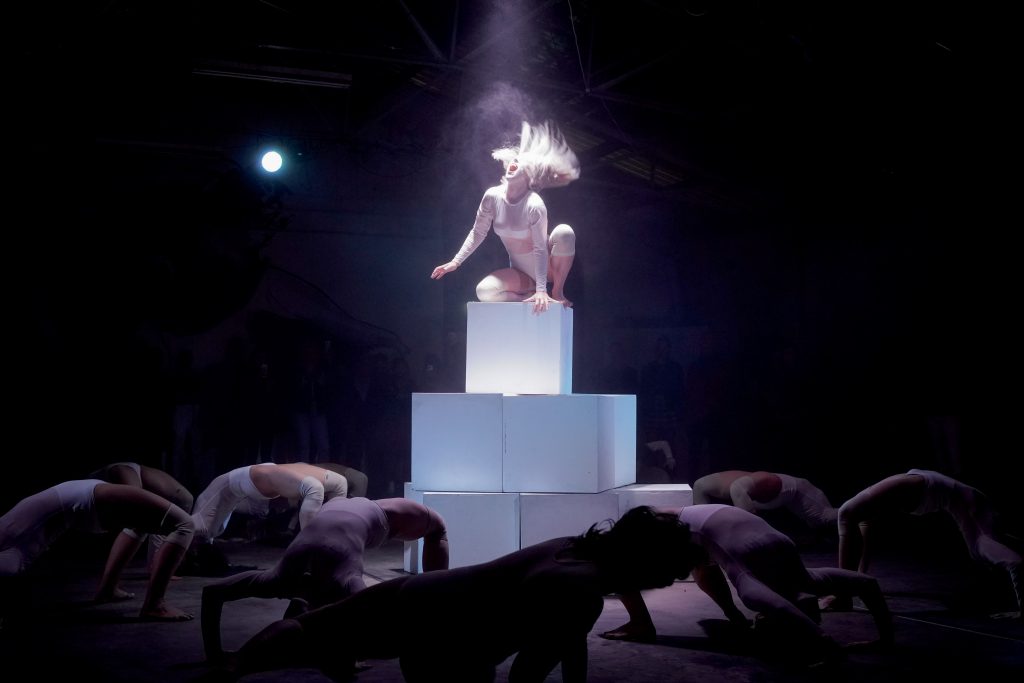 Where does our group identity end, and where does our individuality begin? And can they co-exist? Awfully deep questions I'm left pondering as I walk past the Indian joint on Illawarra Road on my way home.
My only criticism of this performance was, well, the audience. BYO drinks can be dangerous when you need your audience to be respectful, and more importantly, quiet. On my performance night, there were a few revelers who should probably have spent the evening at the pub instead.
That said, dancers Charlotte Twitchell, Bernadette Lőrincz, Anna McCulla, Ellena Nou, Clarissa Harrison, Fra Gozdek, Ina Borch, Georgette Sofazis, Naomi Hibberd, Nicola Ford, and Georgia Sekulla were not perturbed; it did not mar their performance in the slightest.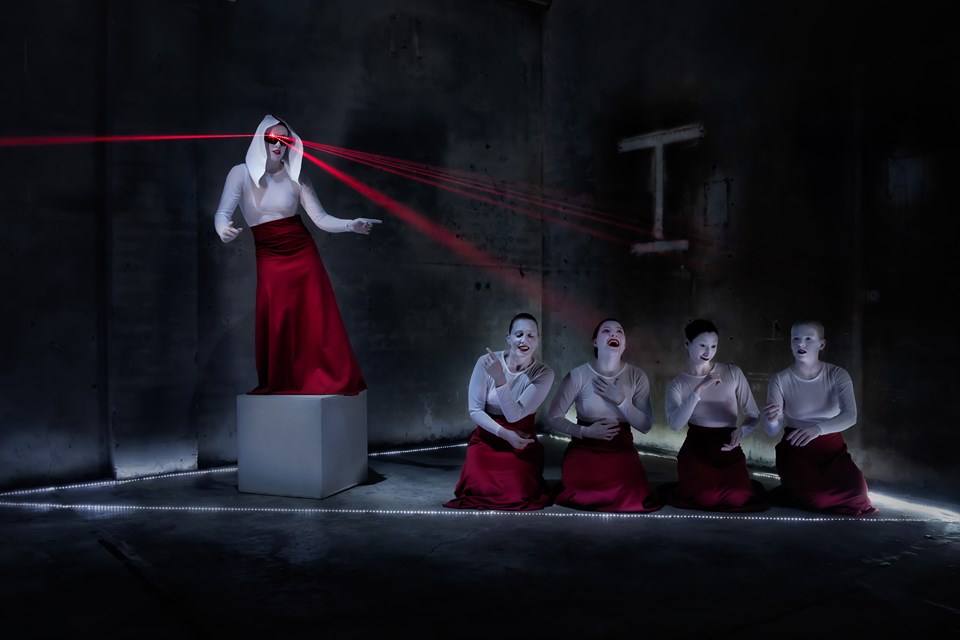 RITUAL is worth seeing just for the sheer talent and athleticism showcased in the contemporary choreography. Combined with the fractured, chaotic lighting, pulsing soundtrack, sudden shifts and wild storytelling, RITUAL is unmissable. It's not dance. It's art.
*Kate used to perform in an interactive murder mystery. She can make fun of them.