As a fan of both Chekhov and Belvoir, I admittedly came into The Cherry Orchard with dangerously high expectations.
Despite this, Flack managed to not only meet my lofty expectations, but far exceed them. Theatregoers, especially those with an interest in Chekhov, would be amiss in not seeing this absolutely fantastic performance – make sure to see it before its last performance on the 27th.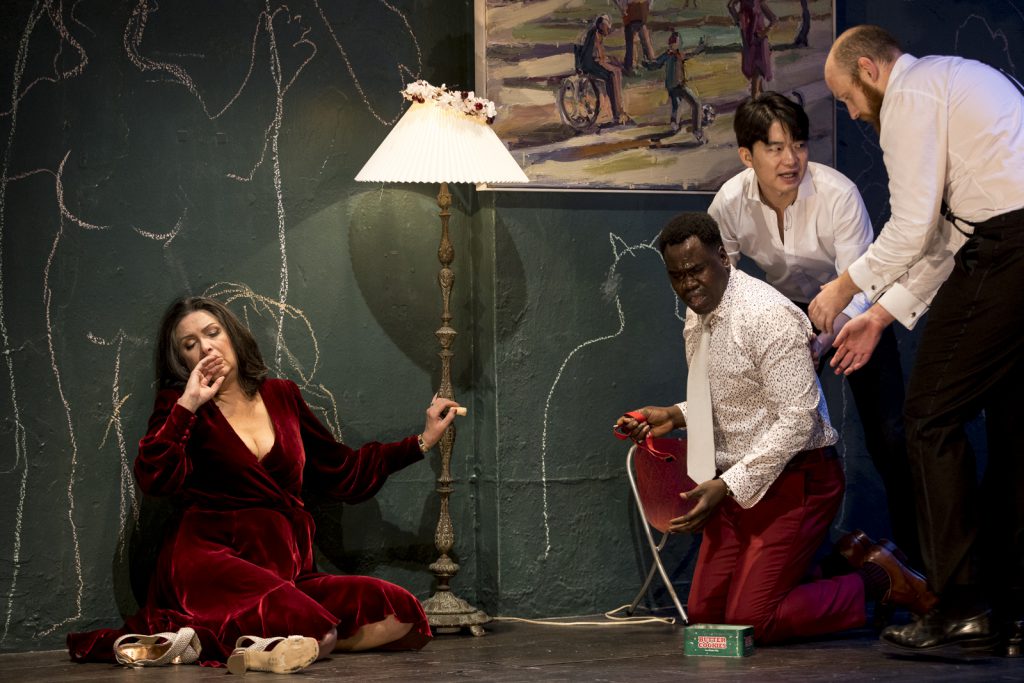 Chekhov's famous last work is a show all about change. Belvoir's production brilliantly symbolises this idea, making a litany of confidently executed and tasteful changes to transplant Chekhov's classic into a show that stands its ground amongst its contemporaries. What is even more impressive is its ability to do all of this whilst still retaining enough of the central feeling of the original to please most Chekhov purists.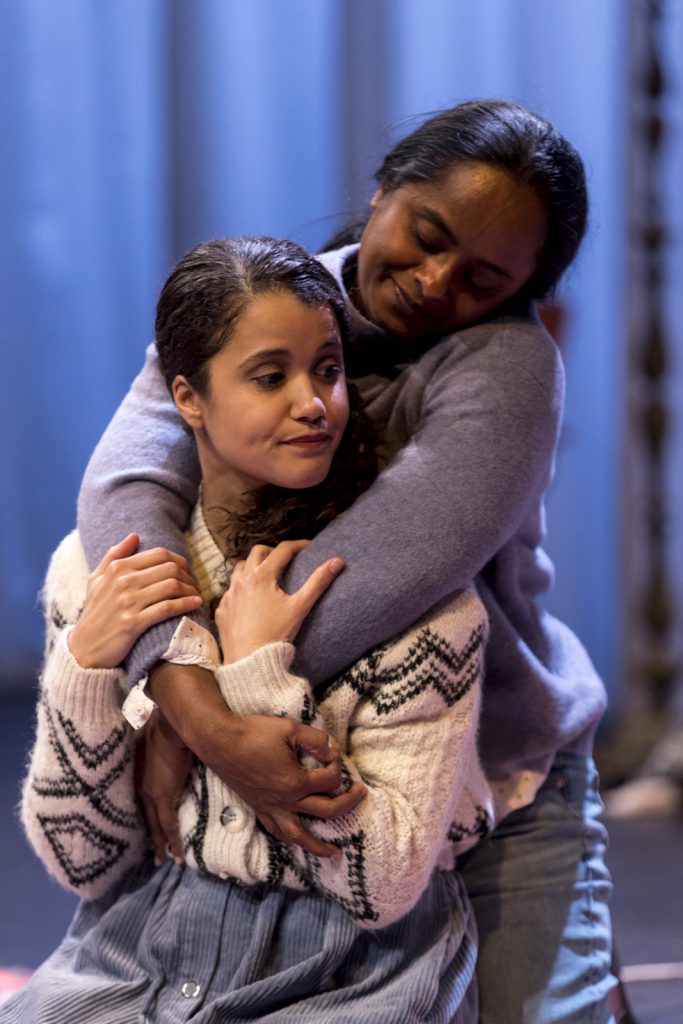 The central premise of the plot does not deviate much from the original. An aristocratic (though heavily indebted) Russian landowner, Ranevskaya (Pamela Rabe), revisits her cherished estate – a cherry orchard by the river in order to keep it within the family's possession. We see very early on that this is a place of immense nostalgia for a very sentimental family. Ranevskaya falls to the ground in shock when she first sees the nursery, where her children Varya (Nadie Kammallaweera) and Anya (Kirsty Marillier) grew up. Even more tellingly, Ranevskaya's brother Gaev (Keith Robinson) begins worshipping the walls of the house – hoping to relive times past. Later we learn that the estate is a place of incredible personal attachment for the family, as it was where Ranevskaya's son once died and her many relationships tragically began and failed.
A successful businessman from a background of serfdom, Lopakhin (Mandela Mathia), urges the family to cut down the Cherry Orchard and turn the property into a tourist resort, thereby keeping it in the family and making it a profitable estate. The family respect Lopakhin and view him as an ally but continuously reject his idea due to their attachment to the property. Instead, they fancifully look for a lifeline – be it securing another loan or waiting for the inheritance of a rich aunt to be passed down. When all their plans fail and the family realises it has no way to save the property, Lopakhin purchases it at auction. Before the family have even finished preparing their luggage to leave the property, Lopakhin has arrived and begun chopping away at the prized orchards.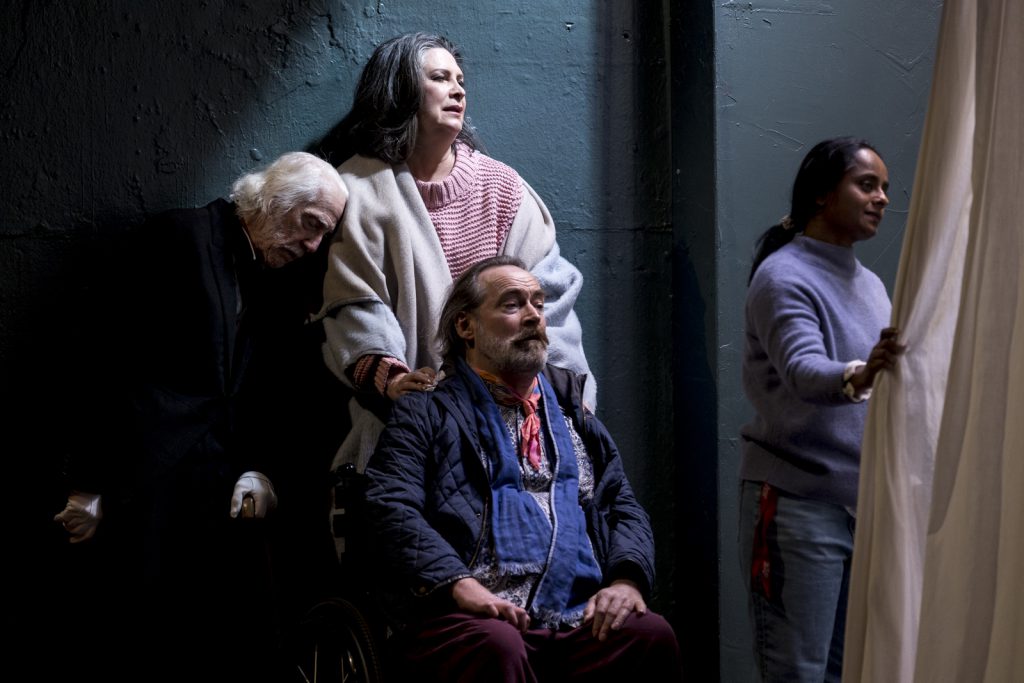 This brings me to what is perhaps one of the most perilous aspects of any production of The Cherry Orchard, which is the agelong struggle in dealing with the work as a piece of 'tragicomedy'. Done right, the careful mixture of tragedy and comedy will elevate the message of Chekhov to incredible heights. Done wrong, however, it results in a much more muted and lacklustre performance. Famously, Chekhov himself was immensely displeasured with Konstantin Stanislavski's take on the script, who first directed the piece in 1904. Stanislavski neglected the comedy of the show almost completely, which displeasured Chekhov so much so that it set him on an extended depressive episode. Safe to say, this is the most immediate and trying obstacle for any director working on The Cherry Orchard and requires significant skill and a very deep understanding of Chekhov's work to overcome.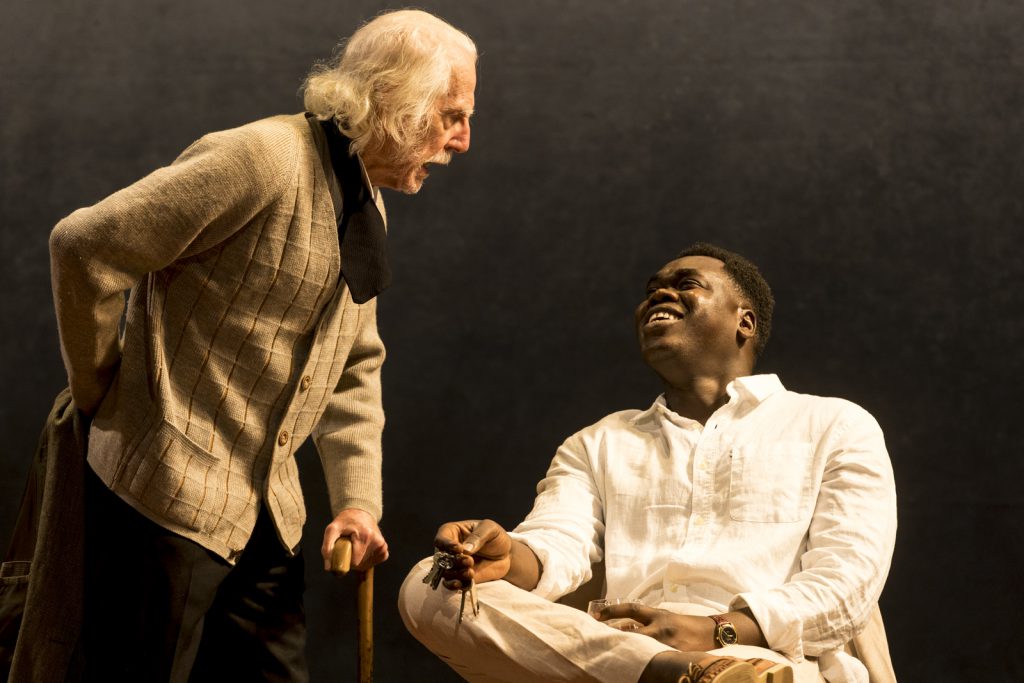 Flack tackles the tragicomedy issue with incredible thoughtfulness, skill, and nuance, making the most out of Chekhov's script. The forever relatable tragedy elements of the show, such as the difficulty of dealing with change and loss, maintain a prominent and clear place in the show through the remarkable creative vision of Flack. But the comedy manages to consistently shine through, with Flack making excellent use of the comedic elements of the original, as well as inserting some novel, yet befitting changes of her own. The overall impression is that the show is not only extremely entertaining, but also exceedingly thought-provoking – a powerful amalgam of feelings which will undoubtedly be much appreciated by audiences.
Flack's masterful work is augmented by the extraordinarily good performance of the cast. Whilst the entire cast must be commended for their work, Mathia in particular delivers an impeccably solid performance throughout the night. His delivery of lines is consistently good and works to realise Flack's directorial vision. Comedy is delivered in spades where it is needed, but Lopakhin's cunning nature is also made evident throughout. I very much look forward to seeing Mathia again in future performances.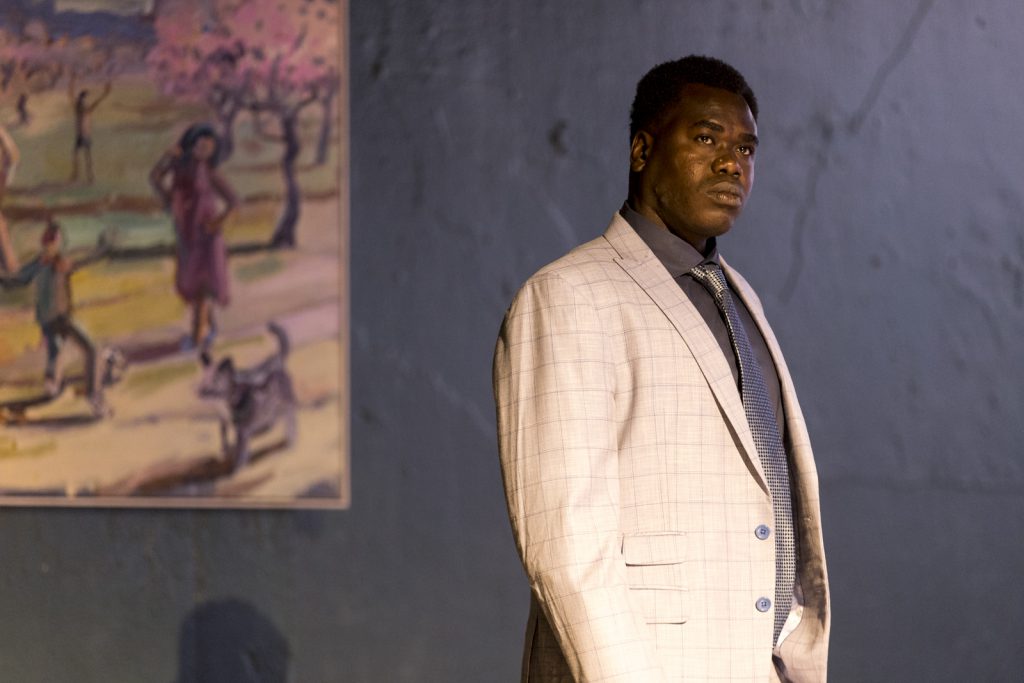 Charles Wu's performance of Yasha is also very memorable, despite not being as much of a critical character within the narrative and far more two-dimensional than Lopakhin. Wu manages to portray the arrogant and pseudointellectual character of Yasha very well through his skilful use of body language and the delivery of his lines. Even characters that are often forgotten in the original play due to their sidelined roles within the narrative, such as Charlotta (Lucia Mastrantone) and Firs (Peter Carroll) the servant, become memorable due to their exceptionally well-executed performances.
I must also compliment the team for ensuring diversity in casting, which I was extremely pleased to see. So often this is something that I see is neglected – so it is thoroughly exciting and refreshing to see the team at Belvoir give it the attention it deserves, especially in a classic piece set in Russia, where a casting director may approach their work with a bias towards only casting those of European descent. Belvoir's The Cherry Orchard shows clearly that diversity works, and not only that – it works outstandingly well.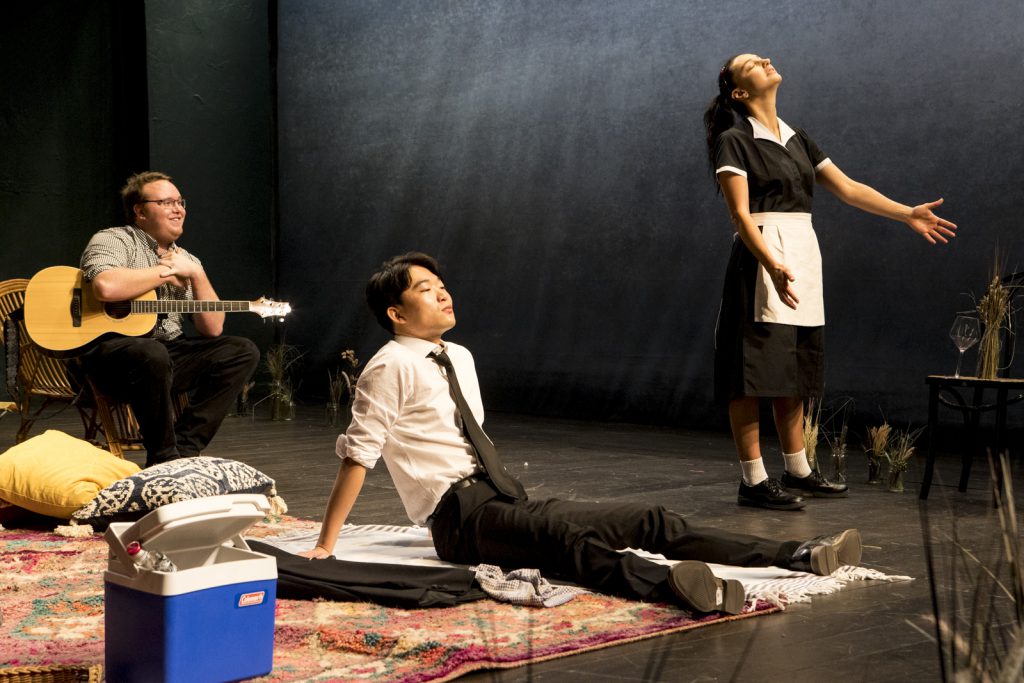 The icing on The Cherry Orchard's cake is its fantastic use of technical and staging elements – courtesy again of the team at Belvoir. Each and every aspect works in furtherance of Flack's vision. Lighting (the work of Nick Schlieper) is used to make us connect with the performance – such as the beginning of Act II by the river where soft, glowing light is used to evoke feelings of sentimentality. Likewise, the set (designed by Romanie Harper) changes over time with backdrops, props and the use of storyboarding on the wall further augmenting the play's themes of change. Sound (the work of Stefan Gregory) is also well-done. Sound effects are used throughout and work well to create an immersive piece. We also get some modern pop music thrown in which works far better than you'd imagine it to – imbuing the play with a greater degree of energy. And for a plot all about change, perhaps modern music in a classic play only befits its message.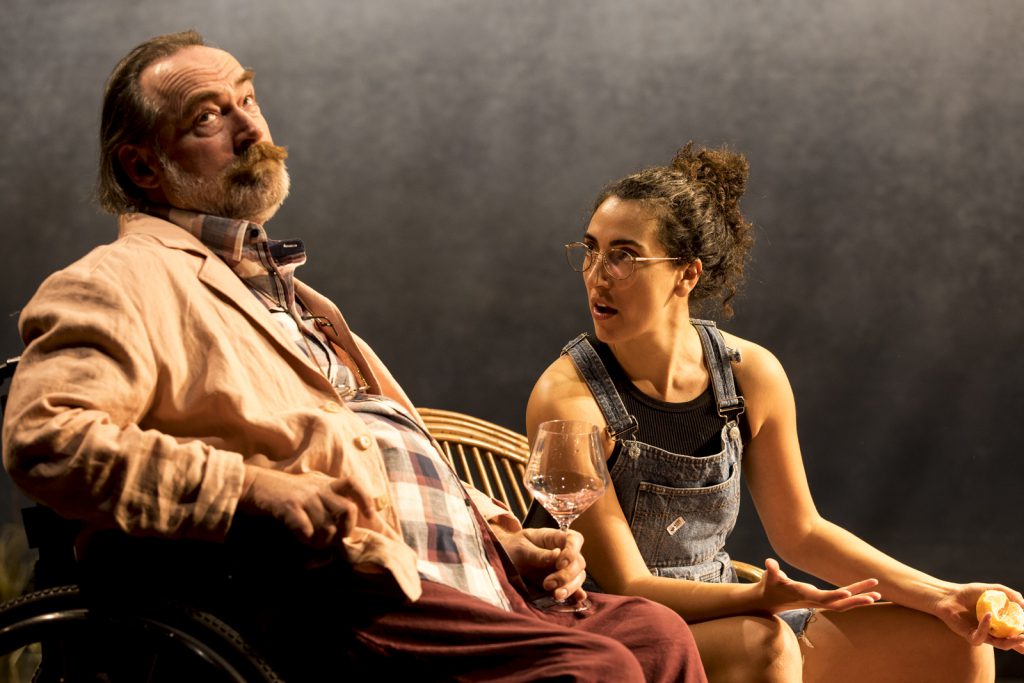 All in all, Belvoir's The Cherry Orchard is a fantastic play and may in fact even be a highlight of my year. It's so satisfying to see Sydney theatre return from the dead after the COVID-19 pandemic, and with shows as well-done as The Cherry Orchard, this feeling of satisfaction is only made even better. After such a great performance, I, and I'm sure many others from the audience, are keener than ever to see what Belvoir has up its sleeves for the rest of the year.