Hold the 'la di dah', but the last Chekhov play I saw was at the Opera House. Seated far back in the stalls, I watched doll-size players perform Three Sisters' fugue of embattled romance, relentless suffering and somehow exquisite gloom, rolling across a backdrop of turbulent history and besieged hopes. That three-hour play exhausted and fulfilled its promises equally.
In this Chippen Street Theatre adaptation of The Cherry Orchard, these signature themes of the Russian playwright persist. The production grandeur does not. But that doesn't cut the cake of good theatre, rather just ices it with budgetary largesse. Unfortunately, despite some glimmering talent among the cast, Victor Kalka's modernised version feels muddled and uncertain in its tone, and patchy in its telling. So much so that at interval, the audience was unsure whether it was curtain down.
Given the mishmash in costumes, accents and argot, it isn't clear from the outset what time period the story has been shuttled into. We are, I finally sussed, in the early 21st century (if not the present) at a large pastoral estate in Russia. The mistress of the house, Lyubov Andreyevna (Suzann James), has just returned from Paris, leaving behind a thieving philanderer of a second husband, her heart, and all the money she had left in the world. Despite her penury, she continues to squander what little remains of the family fortune, driven by a great generosity of spirit and the overwhelming denialism of the rich to think they could ever want for anything.
At the Cherry Orchard, the household is reunited. Lyubov's lovely daughters Varya and Anwya are there, as is her odd and lively brother Gaev, a squat maid with a hand for magic, several servants, and the ancient, increasingly dotty butler. Loafers, moneygrubbers and prospective lovers circle.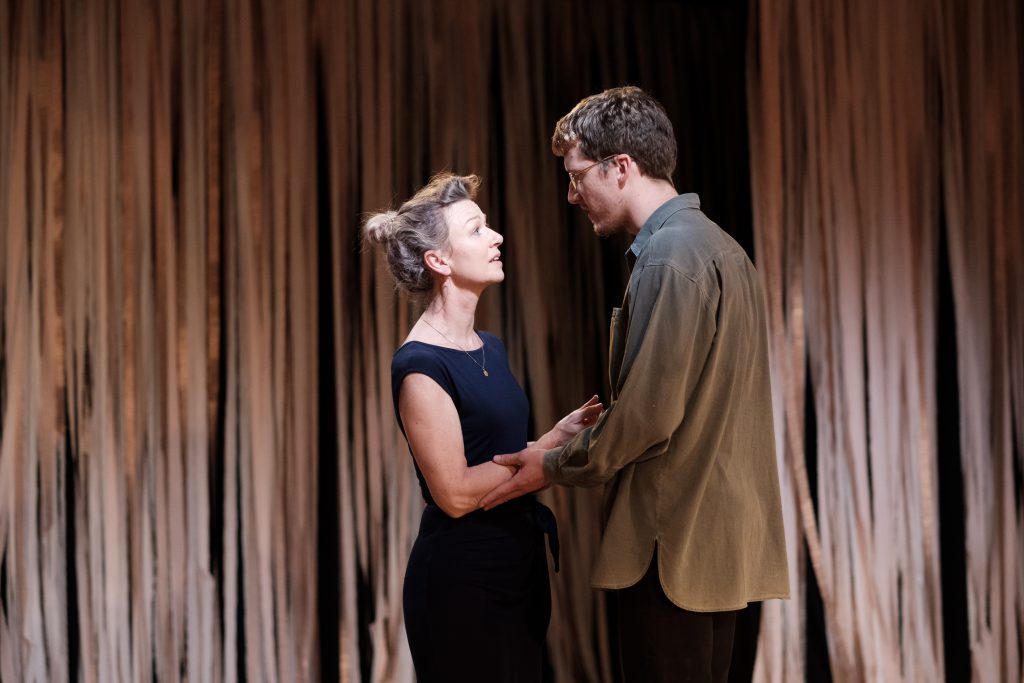 Lyubov's return was meant to be a refuge; a rejection of the increasingly unfamiliar and cruel new world. But the aristocratic idyll of the Cherry Orchard cannot last. Lopakhin (Zacharie de Ferdinando), the wealthy descendant of peasants, informs they have no choice but to put it up for auction.
This sanctuary is not only threatened by the new world of enterprising businessmen. It is a dream only remembered by the privileged. As the zealous young intellectual Trofimov remarks (played with an excess of agitated eccentricity by Martin Quinn), there is a canker in its beauty: others see bodies hanging from every tree.
The Cherry Orchard seems a strange play to restore for the times we live in, with its huge sympathy for those who find themselves unceremoniously ejected from their inherited strongholds of comfort. The family's folly is dealt with gently, and empathy is beseeched from what is portrayed as a hardened, ugly new generation – too selfishly high-minded, too bitterly ambitious to let love enter their hearts. Who does the Andreyevna family represent today? What is the purpose of telling this story now? With today's stage increasingly and powerfully opening up as a place for marginalised or revisionist histories, The Cherry Orchard's romanticisation of a white family fallen from fortune seems puzzlingly out of step.
A sometimes annoying soundscape and awkward staging sag this play further. Yet against its myriad faults are arrayed the talents of a few memorable actors. The two daughters positively sparkle; it is easy to become besotted by Dominique de Marco. The lead, Suzann James, has a natural authenticity and grace. Martin Bell, who plays the uncle, is an endearing old chatterbox, capturing an irrepressible good nature impossible not to warm to.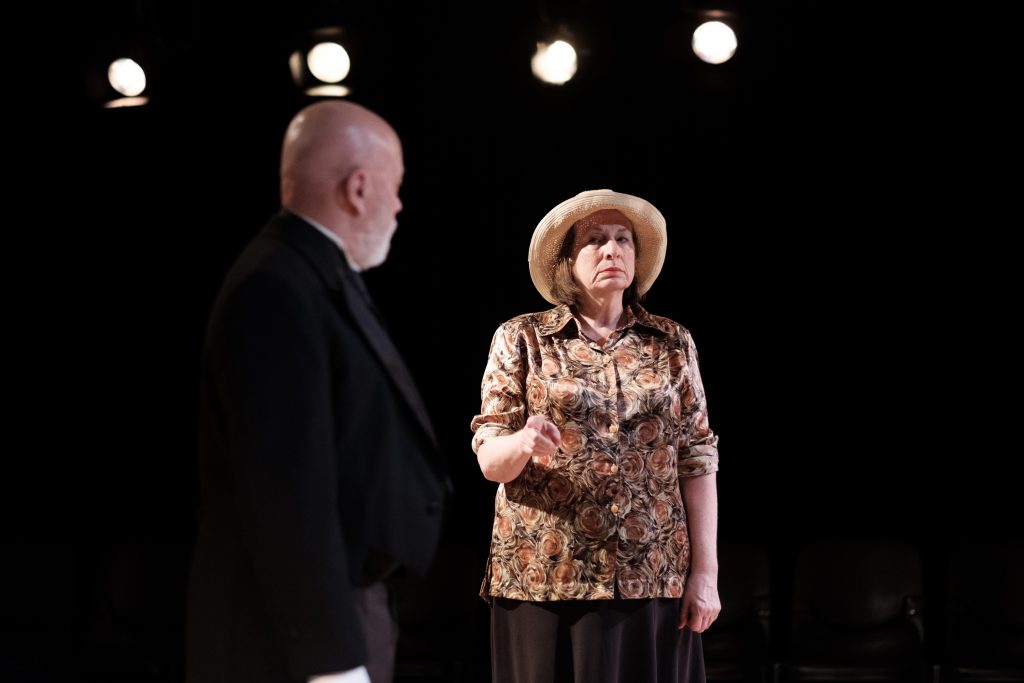 Hands down, though, it is Benjamin Tarlinton who steals the show. Playing a sweet-hearted klutz of a servant with a Tom Gleeson-like whine, the man is a veritable, joyous wizard of physical comedy and mischievous play. He only had to poke his natty little moustache out from the wings to get a chuckle. When he was not on stage – which was most of the time – one pined for his return. Never mind that his outsize comedy swung the mood out from the rest of the drama.
Why is this man not starring on an ABC comedy show? Why is he not doing stand-up? These are questions which must be answered, or injustices fast resolved.
In contrast to these notables was Zacharie de Ferdinando, the not-quite antagonist, whose leaden, achingly unremarkable delivery depressed the audience and acted as a toilet flush to entire scenes. He reminded me of a great bore you have somehow gotten into a conversation with at a party and can't wait to get away from. When, near the end, it was revealed that a character really was genuinely in love with his, I was dumbfounded. It had been hinted at up until then, but I hadn't really believed it.
A fitting metaphor for the entire performance, in a weird way.