Predictability equals comfortability.
If The Ladykillers sounds familiar, it's because it's based on the 1955 Ealing comedy film of the same name, starring Peter Sellars (with an American retelling in 1994 starring Tom Hanks that's probably best left forgotten).
The Genesian Theatre, tucked away on Kent street, brings to life the Sydney premiere of Graham Linehan's 2011 adaptation for the stage.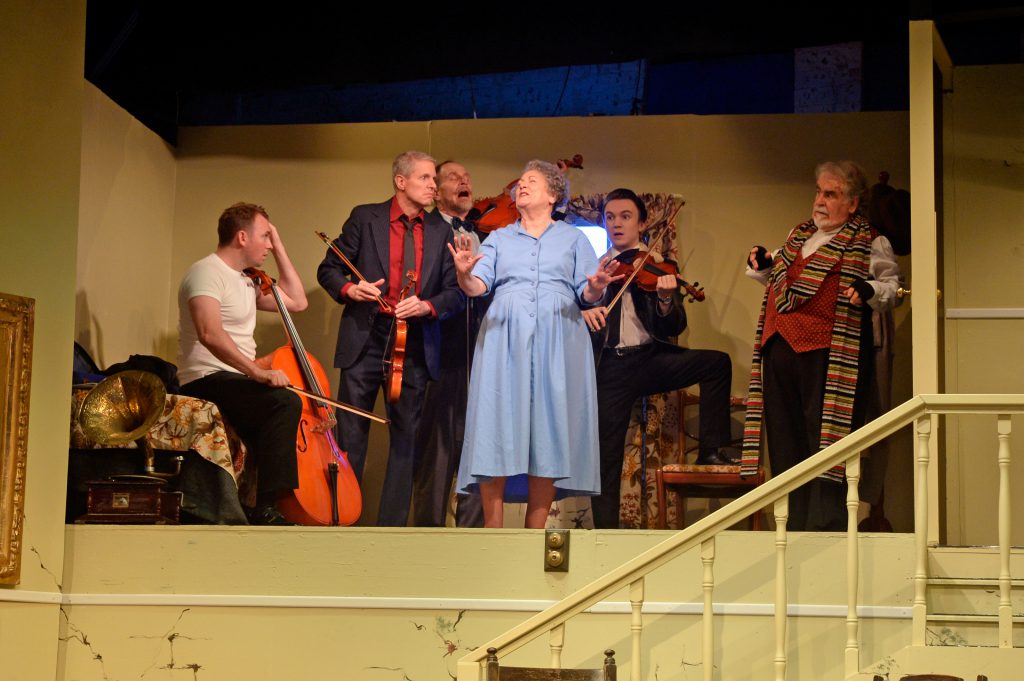 In Linehan's adaptation, a charming conman (Professor Marcus) convinces a little old lady (Mrs Wilberforce) to rent out her spare room to him, so that he and his fellow bandmates can practice their string quintet in peace – except, of course, they're no musicians. They're mastermind criminals plotting a heist! Gasp!
What follows is a delightfully quirky tale with equally quirky characters, with mishaps and mayhem aplenty.
Director Walter Grkovic has a talented cast on his hands, and the charisma between the actors (albeit with a few stumbles on lines that this writer will put down to opening night nerves) really helped bring an authenticity to the story, which, if performed by the wrong cast, would otherwise be no more than a script full of forced punchlines.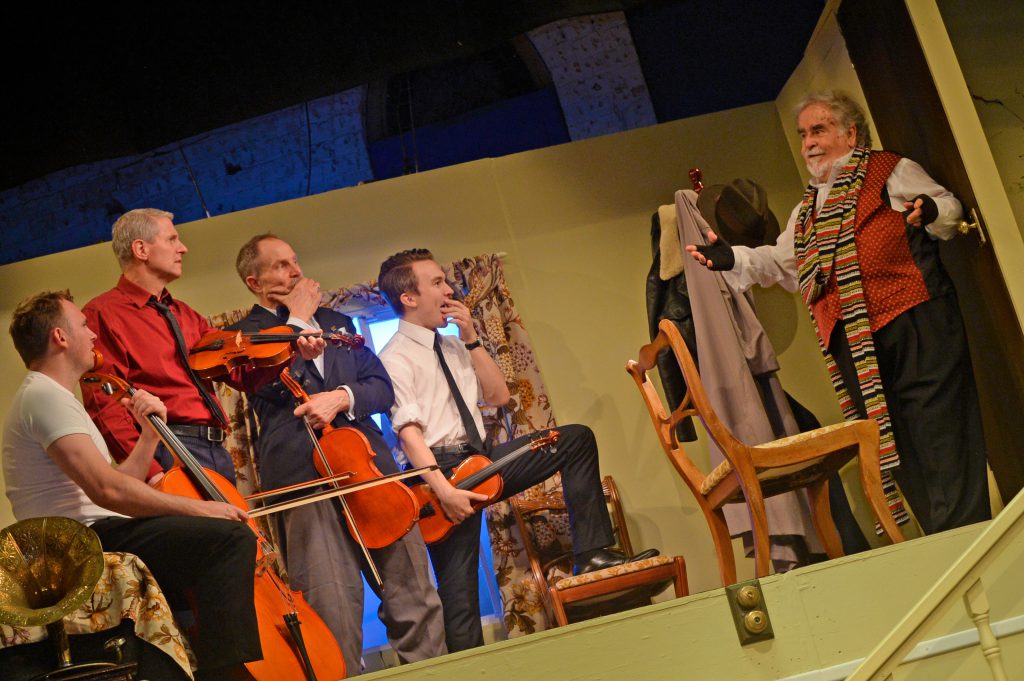 Pamela Whelan is superb as the dotty old Mrs Wilberforce. With only her diseased parrot for company, she welcomes the quintet with open arms, especially upon hearing they are classical musicians. How lovely! Whether she's unwittingly foiling the heist, or asking all the wrong questions with a doe-eyed expression, Whelan is utterly charming in this role.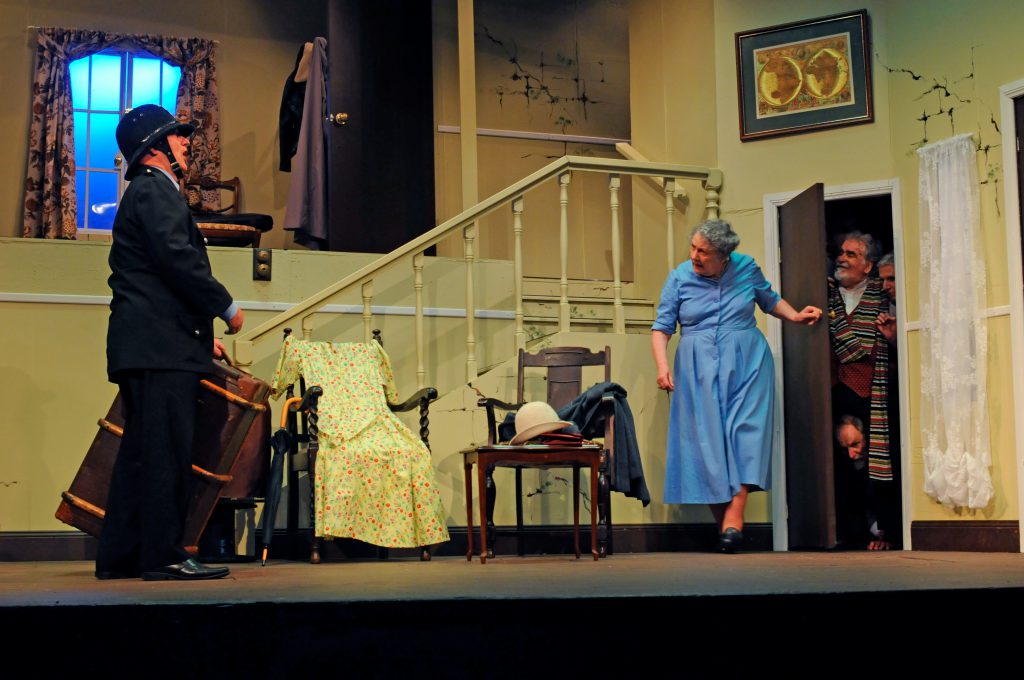 Marty O'Neil as the manipulative quick-thinking Professor Marcus is hilariously deceitful; and no matter how many jams he gets into, he somehow manages to talk his way out with wit and charm (well, almost all of them). O'Neil embodies this perfectly; his stage presence is formidable, and you can't help but be swept along with his sweet-talk.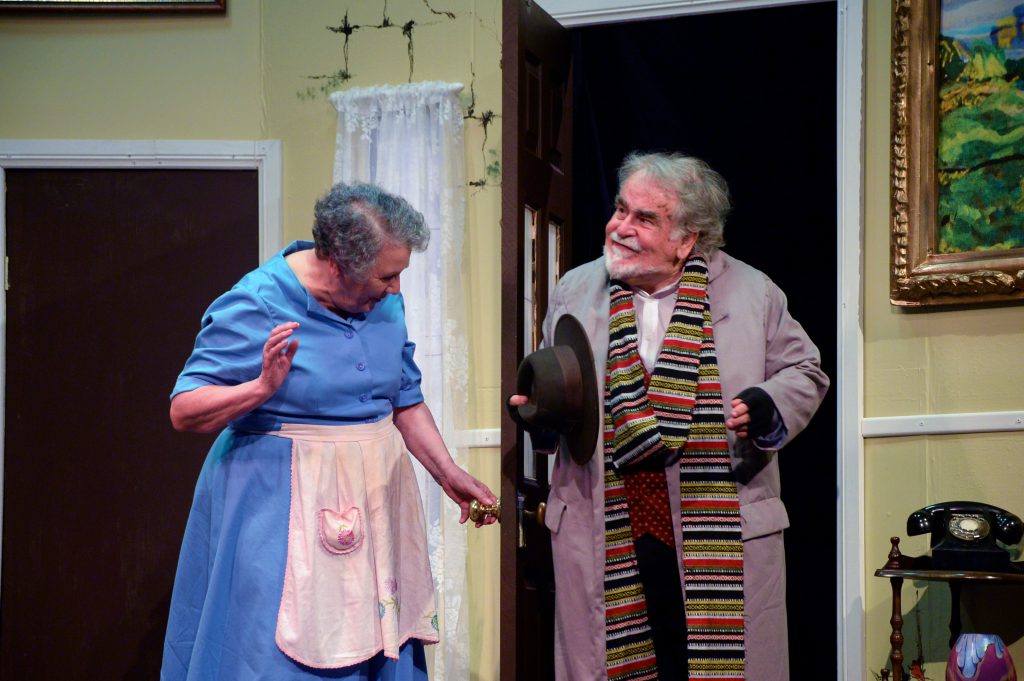 Special mention to Stephen Doric as the Major, whose 'secret' will leave tears in your eyes (keeping in mind this is 1950s humour, so perhaps a little dated) with Paul Rye, Barry Nielson and Doug Wiseman rounding out the strong main cast all with great comedic timing.
All this takes place inside a very convincing apartment 'with character'; the two-storey set design had all the marks of a decrepit house owned by an elderly lady. Set designer Grant Fraser has done a great job bringing the apartment to life, with plenty of off-stage spaces being utilised.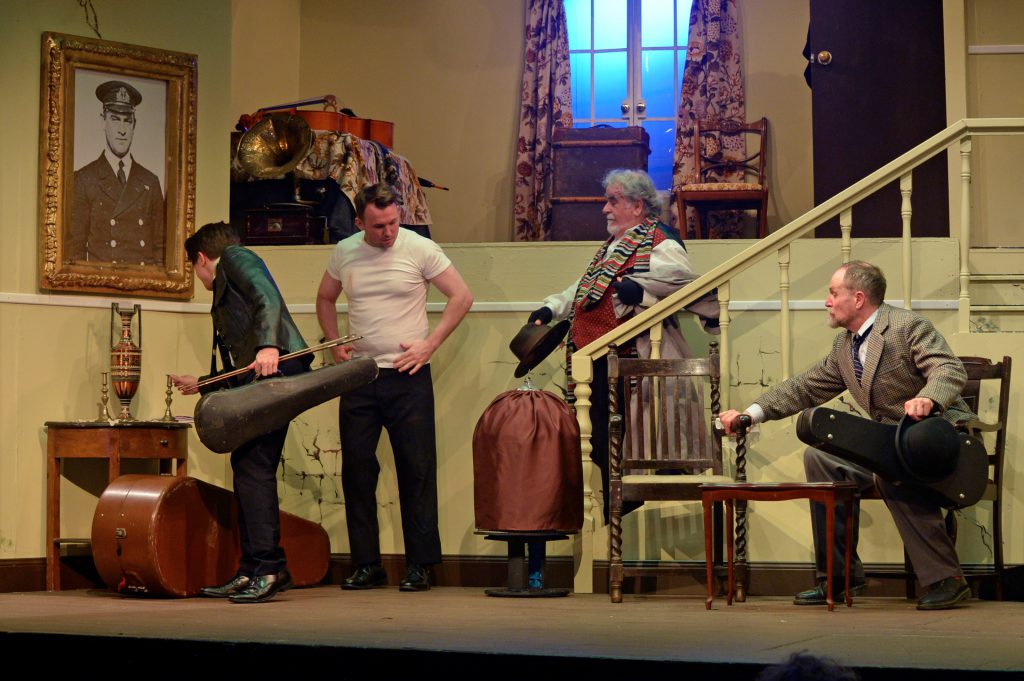 Is the show predictable? Well, yes, maybe. Do you roll your eyes a little at some of the more cringey jokes? Perhaps. But that's part of the charm for this type of comedy; just like British shows 'Allo 'Allo, Are You Being Served et al, it's the predictability that gives it a sort of enjoyable comfort. You know the punchline is coming, but you still laugh.