Every Brilliant Thing, the hugely popular theatrical juggernaut of 2019, returned to Belvoir in 2020. Expectations could not have been higher.
In 2019, State of the Art reviewed the show with high acclaim. Thankfully, Belvoir has been able to maintain this success, delivering another exceptional showing in its return season. Kate Champion and Steve Rodgers come back as directors, but Kate Mulvany has now been replaced by Rodgers as the show's sole full-time narrator.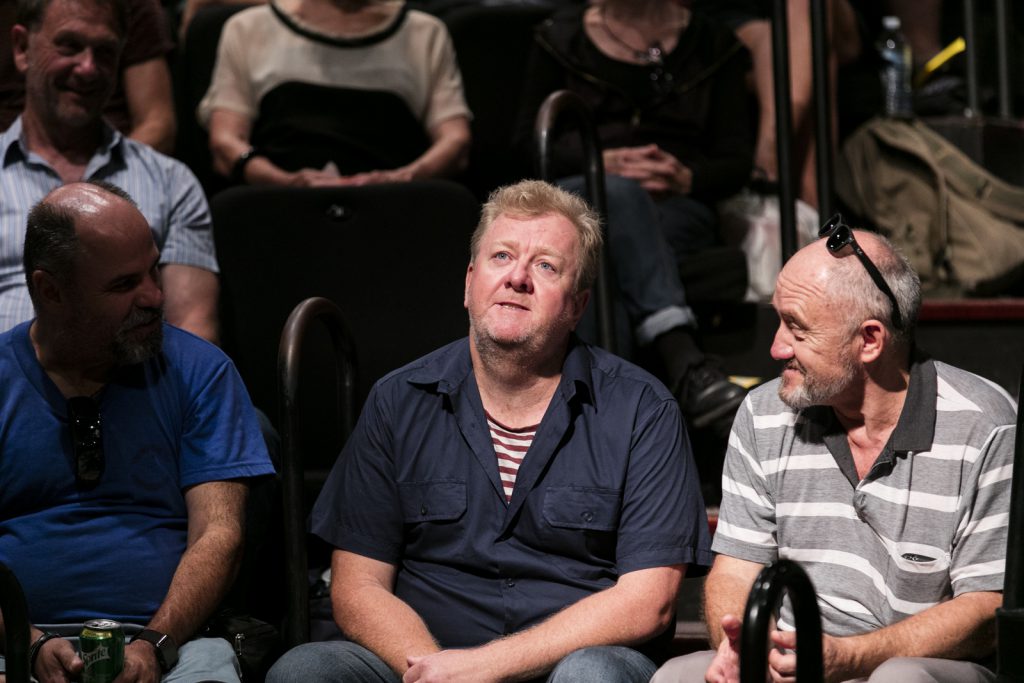 It's hard to imagine how a show exploring notions of mental illness and suicide could possibly be funny. Every Brilliant Thing, however, remarkably pulls off that very strange mix. Beginning with Rodgers adopting the guise of a seven-year-old struggling to show their mother that life is worth living, he lists all of life's innumerable pleasures, from the smell of old books or ice-cream to finding love.
As the list grows, we see Rodgers' character mature and change. From a young seven-year-old who responds to every one of his dad's questions with "Why?", to a university student who finds love and beyond, Rodgers continues the list – only now because he needs it for himself.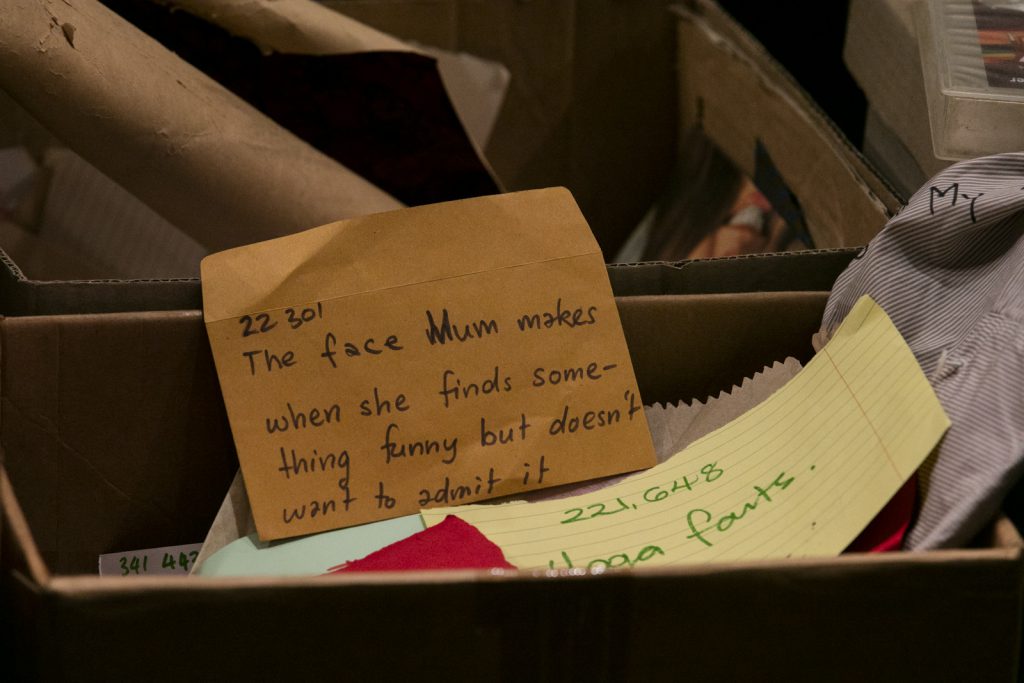 Every Brilliant Thing's greatest achievement is in the relatability of Rodgers' character. It's very easy to empathise with his struggles, his humour, and down to earth, heartfelt attitude. As such, each moment in the show is heightened, with the humour funnier and touching moments even more touching.
In addition to this (and the easy-to-follow nature of Duncan MacMillan and Johnny Donahoe's script), Rodgers' acting and stage presence is simply phenomenal. He is highly confident, making excellent use of the stage as he humorously and effortlessly interacts with the audience.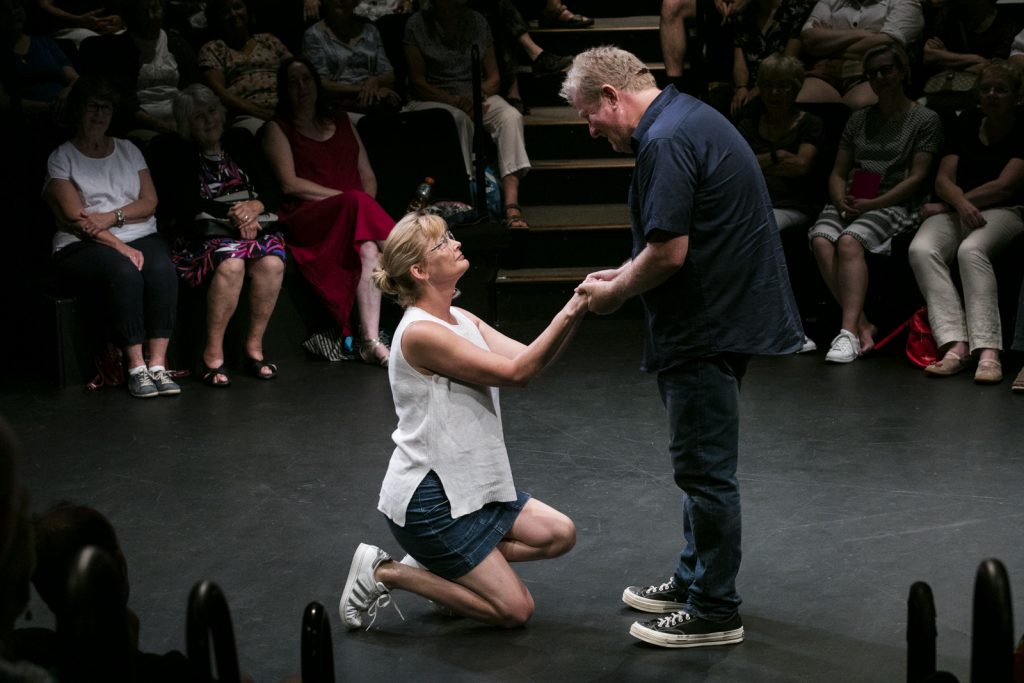 In fact, the audience's gaze is so tightly affixed on him as he moves around the stage that I can positively say that I've never been to a show and seen such expressive faces amongst the audience.
Rodgers' character is also strongly interested in music; giving Sound Designer Steve Francis an excuse to feature an awesome and diverse soundtrack. Everything from Bewitched, Bothered, and Bewildered to Wham!'s Wake Me Up Before you Go-Go is played. Subsequently, the musicality of the show – like many of its other elements – was top-notch.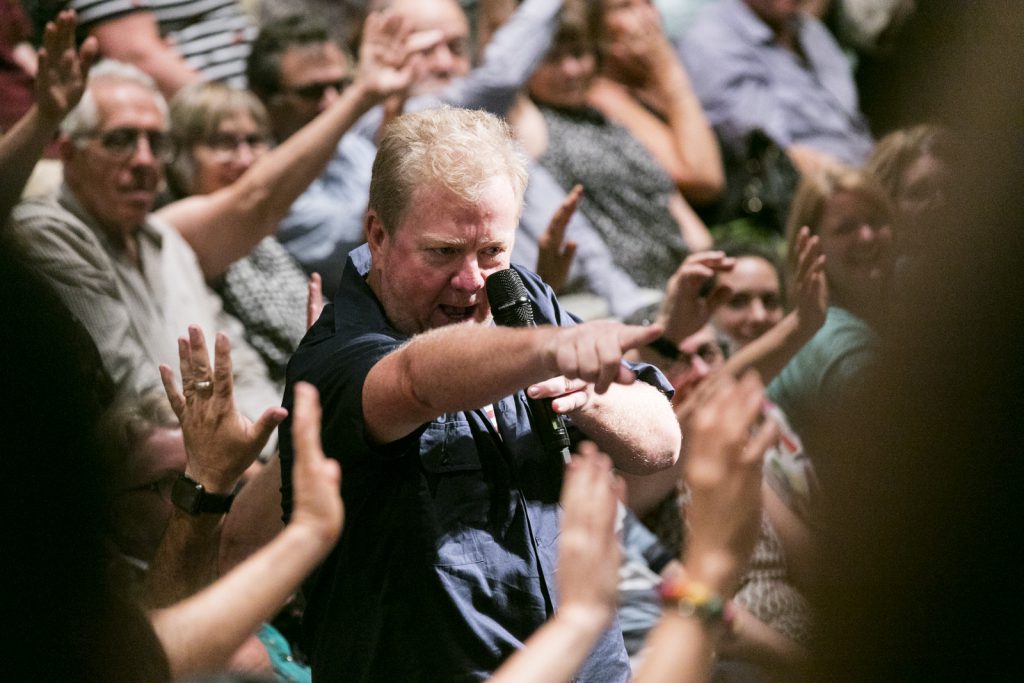 Ultimately, sometimes it feels like the world is spiralling out of control; Unprecedented fires envelope Australia. The threat of war looms. Wage growth is sluggish (at best). In such a world, Every Brilliant Thing acts as a powerful, funny, and touching counterweight to this prevailing pessimism – reminding us of all of life's millions of joys. It is a must-see for serious theatregoers and casual audiences alike. Make sure not to miss it!