Photograph 51 is easily one of the greatest plays I've seen performed at Ensemble;
no small feat considering the exceptional quality of performances we've all been accustomed to and expect from this theatre. Directed by Anna Ledwich (with Sophie Kelly assisting), the show is one of the most memorable I've seen all year.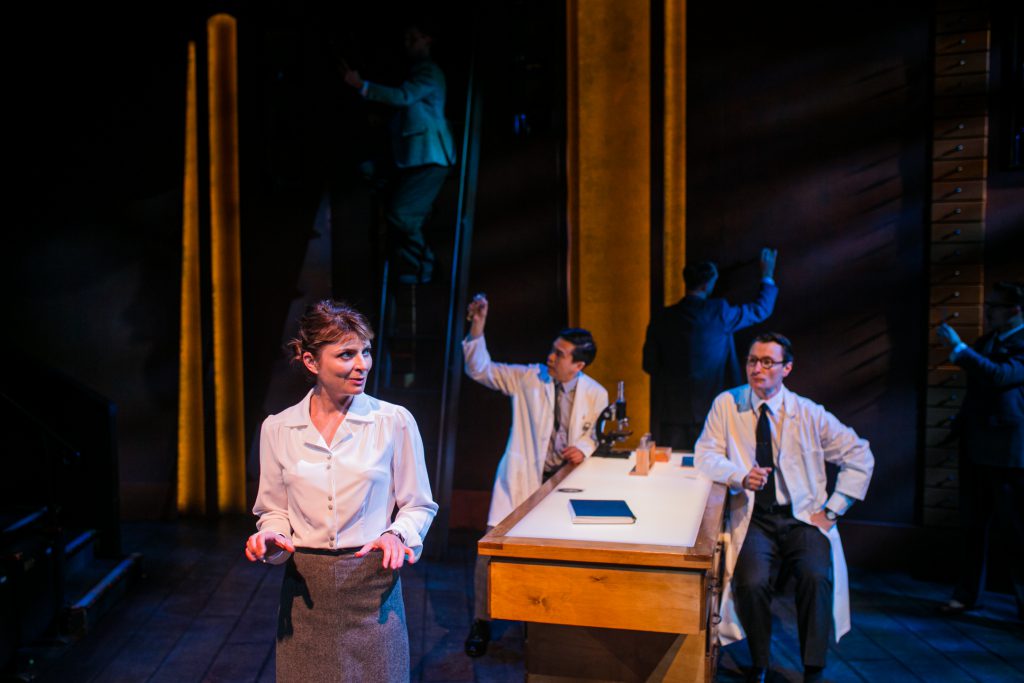 Premiering in 2015 in the West End's Noël Coward Theatre, Anna Ziegler's Photograph 51 explores Rosalind Franklin's contributions to the discovery of the structure of DNA. Promised the freedom to lead her x-ray diffraction research at King's College, Rosalind (Amber McMahon) quickly finds herself sidelined by the biophysicist Maurice Wilkins (Garth Holcombe). Working with her doctoral student Ray Gosling (Gareth Yuen), the pair take their 51st x-ray, 'photograph 51', which produces the first exceptionally clear depiction of DNA's 'B' form. Colleagues James Watson and Francis Crick (Toby Blome and Robert Jago) vie with the King's College researchers led by Rosalind to gain credit for the first account of DNA's structure. Meanwhile, admirer Don Caspar (Jake Speer) develops a fruitful relationship with Rosalind.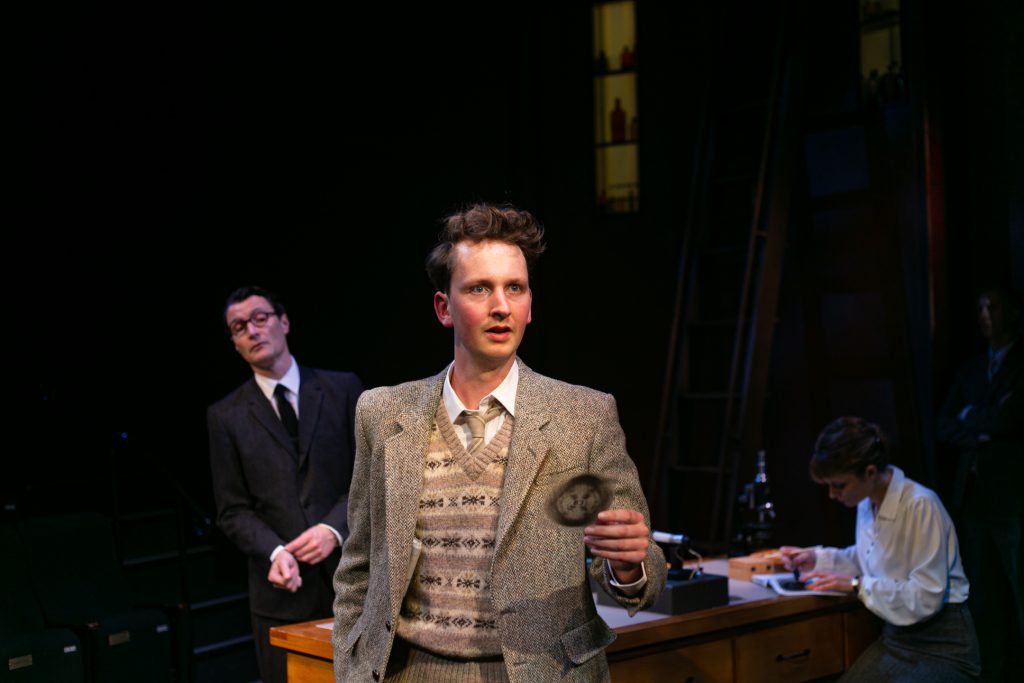 Photograph 51's success has much to owe to Ziegler's standout script. Audiences are taken on an incredible roller coaster of emotions, from excitement to laughter and sorrow. These moments are smoothly dispersed and perfectly paced during the show's 90-minute runtime. The show's characters are masterfully written – they're all richly developed, hugely memorable and evolve in extremely interesting ways. Furthermore, the script features an array of highly sophisticated plot devices which propel the quality of the storytelling to incredible heights.
The richly developed and inimitable characters of Photograph 51 mean casting choices and the quality of acting is paramount . Ensemble's cast manages to meet this challenge with absolute success. McMahon perfectly captures Rosalind's ambitious, courageous, though highly measured nature. Holcombe performs Maurice's stiff and patriarchal character superbly. Watson's flamboyant and slightly outlandish nature is done exceptionally well by Blome, and Yuen's delivery of Ray's humour brings ample laughs. Dialect Coach Linda Nicholls-Gidley was clearly of assistance in ensuring the flawless accents of the cast.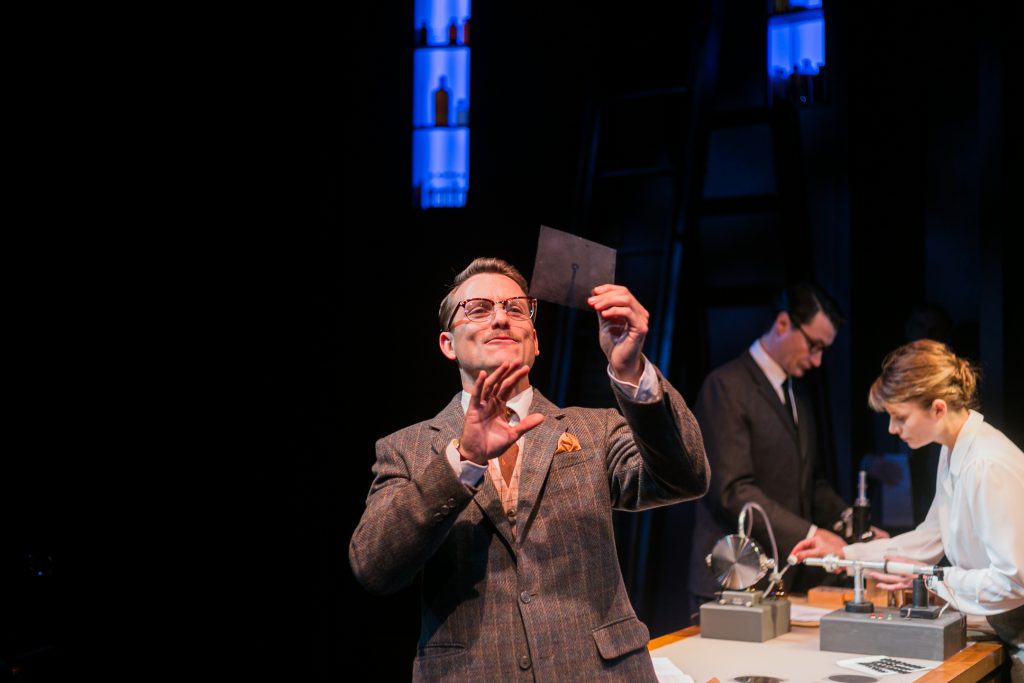 Ensemble is known for its high quality productions, but Photograph 51's production is especially refined. Emma Vine's set and costumes are high-budget and thoughtfully designed, creating an authentic 1950s period atmosphere (Renata Beslik also Costume Supervisor). Trudy Dalgleish's lighting is creatively deployed to enhance the impact of various scenes throughout. Hair Stylist Lauren Proietti is surprisingly crucial in enhancing certain aspects of the characters. Credits also go to Erin Shaw, Stage Manager, and Jessica Dunn, Composer and Sound Designer.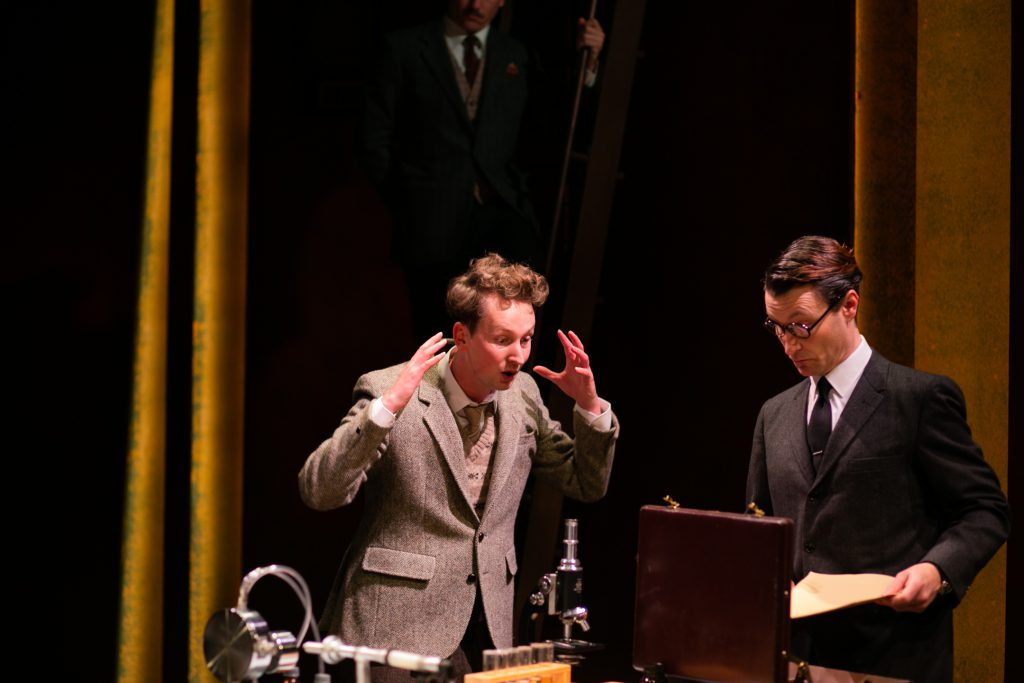 Ensemble's Photograph 51 is one of the best shows of the year and I think it's one that almost anyone will love – make sure not to miss it before it ends on the 8th of October.